Daily carry can vary from person to person, but it's 2019, meaning basically everyone could use a good power bank. Between checking social feeds, responding to emails, catching up on the latest news, and superimposing dog faces onto your own, it's easy to drain your smartphone and other gear. Having a way to charge things on-the-go is essential and, thanks to this deal, inexpensive as well. Enter code XCENTZS86 during checkout at Amazon to drop this Xcentz 10000mAh Power Bank down to only $15.99. That is nearly half-off the usual cost. The code is valid on both the Black and Blue versions. You'll get free shipping if you spend at least $25 or use your Amazon Prime membership.
Charge me up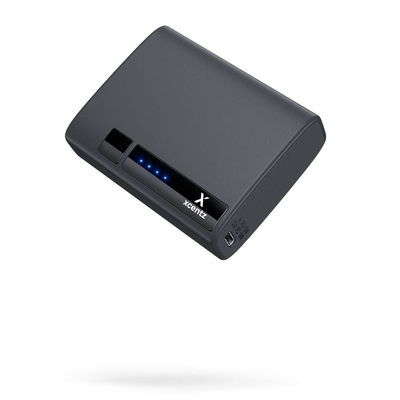 Xcentz 10000mAh Portable Charger
The coupon code works for both the blue and black versions, making them nearly 50% less than usual. The black one is already on sale, but the code brings it down further, so grab one of these for your travel bags today!
$15.99 $31.99 $16 off
I have this power bank and I love it. It fits in my palm but can easily charge my iPhone, iPad Pro, and other gadgets. It has a nice rubbery texture that keeps it stable without making it gunky, and I've used it regularly for the past few months with no change in the battery life or charge time. It features a USB-C power delivery port and a Quick Charge 3.0 port, meaning it can charge the majority of your devices as fast as possible. The itty-bitty footprint means it'll slip easily into a crossbody purse, waist pouch, or even a pocket if you don't have a bag on you. Your purchase includes a cable to charge the power bank, which takes a little over three hours.
Note that you'll need to provide your own cable to charge your gear. I really like this 3-in-1 option from Anker. It features micro-USB, USB-C, and Lightning adapters so I can charge everything I need to without packing seventeen different cords.
We may earn a commission for purchases using our links. Learn more.