Black Friday may be over, but there are still a good amount of leftover deals to consider picking up before they inevitably disappear. You don't want to head into December and be stuck paying full price for gifts you could have bought today at a major discount, like this AncestryHealth Core: Health + Genetic Ethnicity Test by AncestryDNA. This is the best, most in-depth DNA test kit the company has ever offered, and today's deal at Amazon marks its best price in history. You can pick one up for only $79 to discover more about your family history and your own health and wellness. This kit regularly sells for $149.
DNA Deal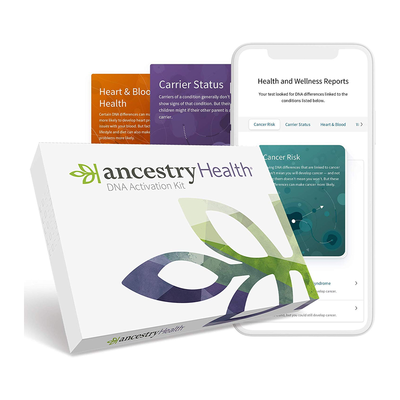 This enhanced AncestryHealth Core test kit tells you quite a bit more than the standard Genetic Ethnicity Test kit from AncestryDNA, such as carrier status reports, wellness reports, how your DNA may influence certain health conditions, and more.
$79.00 $149.00 $70 off
Another AncestryDNA test kit is on sale today as well, the standard Genetic Ethnicity Test kit for $49. While that's a great price too, you get a lot more out of the AncestryHealth Core kit for only $30 more. Where the standard kit aims to discover where you're from and your "Ethnicity Estimate", the AncestryHealth Core kit takes things a step further by looking at your DNA and how it may influence certain health conditions, which could be important to know about early. You'll also receive health and wellness reports and carrier status reports, as well as access to genetic counseling resources and a Family Health History Tool.
There are tons of DNA testing kits out there, but AncestryDNA's is one of the most popular and for good reason. It excels at genealogy and matching you up with your ancestors in comparison to others, and today's price is a no-brainer for the level of in-depth knowledge it will bring.
You can find even more great DNA test kit Black Friday deals that are still live for the next few days. Shipping at Amazon is free on orders totaling $25 or more, though you'd receive your order even faster with an Amazon Prime membership.
We may earn a commission for purchases using our links. Learn more.