Android Central's Most Wanted: tech deals we hope to see during Black Friday 2023
Welcome to our Black Friday wish list.
Quick Menu
1. Quick links
2. Phones
3. Headphones/earbuds
4. Wearables
5. Virtual Reality
6. FAQ
When you've been working in the e-commerce space for as long as I have, you begin to notice a few trends around the Black Friday sale season. This year, I've decided to use this knowledge to create something called Android Central's Most Wanted, a holiday wish list that identifies the year's hottest gadgets and predicts whether these items will be seeing major discounts over the coming weeks.
Whether you're shopping for yourself or a loved one, if you're looking to buy any new piece of tech this holiday season, use this guide as a jumping-off point. Not only will you find the items that our readers are most interested in buying this year, but we'll also tell you if you should make the purchase today or wait until the big sales arrive next month. We use a variety of audience data and price-tracking tools to pull this information, so although these are just predictions, I'm pretty confident in the methodology here.
Didn't find anything today? Fear not, you can check back later for an update or visit one of our deal hubs below.
Quick links
Most Wanted: Phones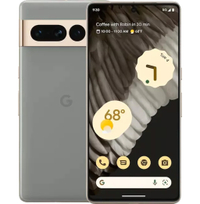 1. Google Pixel 7 Pro 128GB: $899 at Amazon
Although the Pixel 8 and Pixel 8 Pro are dominating the headlines, we're curious to see how Black Friday is going to treat our favorite phone from last year, the Google Pixel 7 Pro. Thanks to the efficiency of the Tensor G2 chipset and some of the best camera tech we've ever used, the Pixel 7 Pro is still an incredible choice for most people, and now that its successor has come along, we're hoping to see some pretty serious discounts soon.
The price of the phone dipped to its lowest price ever during Black Friday 2022, so we expect an even larger discount to go into effect this time around.
Price tracker: Best Buy - $899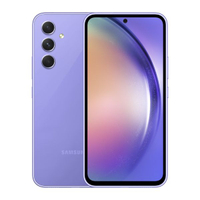 2. Samsung Galaxy A54: $449.99 $409.99 at Amazon today
One of the best cheap Android phones that money can buy, the Galaxy A54 comes with vibrant 120Hz AMOLED display, a long-lasting 5,000mAh battery, and all the comprehensive software support that Samsung is known for.
The price of the Galaxy A54 regularly drops during shopping events, recently going as low as $349 during Amazon's October Prime Day sale. This suggests that Black Friday/Cyber Monday will likely return the A54 to that price or even lower, so keep an eye out.
Price tracker: Best Buy - $409.99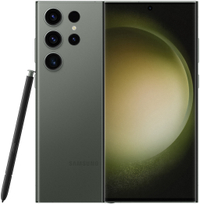 3. Samsung Galaxy S23 Ultra 256GB: $1,119.99 at Best Buy
Our review called the Samsung Galaxy S23 Ultra the "very best Android phone that you can buy today", with a customized Snapdragon 8 Gen 2 chip, two days of battery life, and a built-in stylus for its stunning 6.8-inch display. With a starting price of over $1,000, however, the S23 Ultra is far from cheap.
That being said, we've seen some early signs that the phone will be significantly discounted as we approach Black Friday. Amazon, for example, briefly dropped the 256GB version to $949.99 last August, so it's logical to expect the price to return to that point once the big sale hits.
Price tracker: Amazon - $1,199.99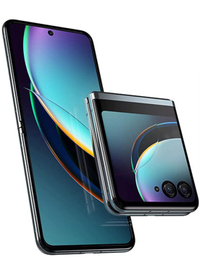 4. Motorola Razr Plus 256GB: $999.99 $799.99 at Amazon - Buy now!
This year's Motorola Razr Plus is one of our favorite foldable phones ever, offering a great alternative to Samsung's Flip series with a beautiful design, durable, nearly-invisible hinge, and the power of its Snapdragon chip.
The Razr Plus has been sitting with a cool 20% discount for the past few weeks, so the big question now is whether the price will drop even more once the Black Friday sales arrive. It's hard to guess at this point, but I wouldn't risk it.
Price tracker: Best Buy - $799.99 | Motorola - $799.99
Most Wanted: Headphones and earbuds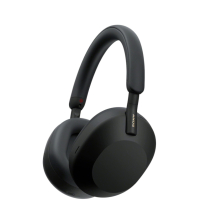 5. Sony WH-1000XM5: $399.99 $324.99 at Walmart - Buy now!
The Sony WH-1000XM5 are without a doubt some of the best wireless headphones on the market today, with a highly customizable sound signature, outstanding battery life, and top-of-the-line active noise cancellation. The problem is that we've literally waited over a year for some retailer to discount these cans more than just a mere $50.
Fortunately, Walmart officially broke that streak by dropping $75 off the XM5, and we feel confident that other retailers will follow suit as Black Friday gets closer.
Price tracker: Best Buy - $399.99 | Amazon - $399.99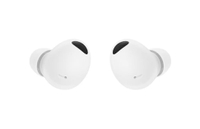 6. Samsung Galaxy Buds 2 Pro: $229.99 $159.99 at Target
If you prefer wireless earbuds, the Galaxy Buds 2 Pro are a great call, providing all-day comfort, excellent sound, and crystal-clear call quality.
Currently sitting at $159.99, these earbuds already offer loads of bang for the buck, but if you're willing to wait a few more weeks, you might see the price of Galaxy Buds 2 Pro drop to $150 or less (if we're lucky).
Price tracker: Best Buy - $229.99 | Amazon - $178.79
Most Wanted: Wearables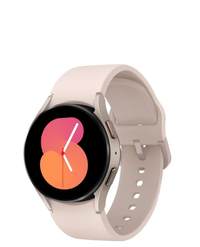 7. Samsung Galaxy Watch 5: $329.99 $209.99 at Amazon - Buy now!
The Galaxy Watch 6 is out and about, so why are we including the Samsung Galaxy Watch 5 in this list? Well, for one, the GW6 isn't a dramatic overhaul of everything that made its predecessor a reliable and feature-packed smartwatch. Not only that, but the Galaxy Watch 5 regularly sees massive price cuts (it has a 36% discount as I write this), and these deals are likely to get even more impressive as we approach the holiday.
Sure, if money is no object and you want the best Android smartwatch around, go for the 6. But if you're cool with a great watch from last year, the Galaxy Watch 5 is a fantastic choice.
Price tracker: Best Buy - $309.99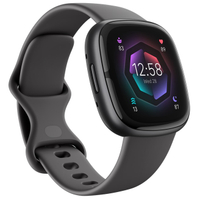 8. Fitbit Sense 2: $299.95 $249.95 at Best Buy
It may seem a little old at this point, but people simply can't resist the Fitbit Sense 2. The sleek, comfortable Fitbit boasts up to six days of battery life and a ton of intelligent health tracking features, but perhaps most importantly, it also gets discounted on a pretty regular basis.
During last year's Black Friday sale, for instance, Amazon dropped the price of the Sense 2 down to $199.99. Given this information, I'd expect that the popular fitness tracker will get even cheaper this time around.
Price tracker: Amazon - $249.95
Most Wanted: Virtual reality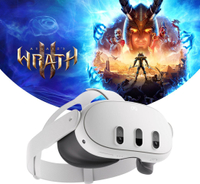 9. Meta Quest 3 128GB: $499 at Amazon
The Quest 3 is the latest VR console from Meta, and it's pretty groundbreaking, to say the least. You can read our Quest 3 review if you want to see all of the glowing praise, but if you're hoping for a Black Friday deal, we have good news and bad news.
The good news is that you can still get a free copy of Asgard's Wrath when you buy the VR headset today, but I'm afraid significant price drops on the Quest 3 seem unlikely at this point. Still, I've been wrong before, and I wouldn't be terribly surprised if retailers dropped around $50 or more off the headset come Black Friday.
Price tracker: Best Buy - $499.99 | Meta - $499.99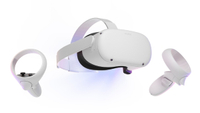 10. Meta Quest 2 128GB: $299 at Amazon
Now that the Quest 3 is out, you can expect Meta Quest 2 deals to become much more common. Even with its successor garnering most of the attention, the Quest 2 is still an excellent VR headset, with impressive display clarity and 120Hz refresh rate support.
The Quest 2 starts at $299 for the 128GB model, but with Black Friday around the corner, I'd expect the price to drop a good bit in the coming weeks. I obviously don't have enough evidence to say this with certainty, but I wouldn't be surprised if the price dropped to $249.95 or lower. I reserve the right to say "I told you so" if I'm correct.
Price tracker: Walmart - $299 | Best Buy - $299
Black Friday FAQ
When do the Black Friday sales start?
Although Black Friday doesn't officially land until November 24th, the day after Thanksgiving, you can expect many retailers to begin launching their holiday shopping events as early as November 1st.
It's going to be tricky to keep track of all the best offers as they go live, so we're actively monitoring all of the best early Black Friday tech deals so you don't have to.
How should I pick a Black Friday deal?
As you begin shopping for Black Friday deals, you'll notice that many of the biggest retailers — I'm talking about sites like Amazon, Best Buy, and Walmart — will be offering identical discounts. So how do you choose?
If the prices are the same, look a little closer to see who's going to hook you up with the best bonus incentives. If you're a paying Prime member, for example, it might be worth buying from Amazon so you get the free delivery and extended returns. I also recommend using Best Buy since they'll often hook you up with free trials for things like YouTube Premium and Xbox Game Pass Ultimate. It's really up to you, just remember to be patient and look at every retailer option before hitting that Add to Cart button.
Sign up for Black Friday email alerts!
Get the hottest deals available in your inbox plus news, reviews, opinion, analysis and more from the Android Central team.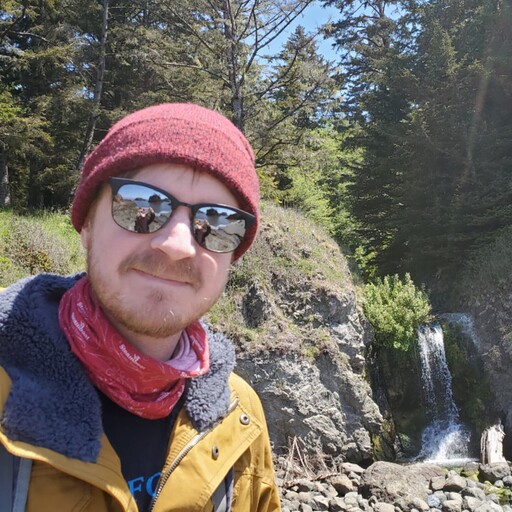 After almost a decade of working in the e-commerce space, Patrick Farmer (he/him) began his career at Android Central as a Deals and Commerce Writer before moving into a new role as AC's eCommerce Editor in 2023. When he's not hunting down the best deals and offering shopping advice for our readers, you'll often find him listening to music, camping out at a brewery, or treating his cat like a human child.