Pixel 6 bugs: Everything we've seen so far
We listed out every major Pixel 6 bug we've spotted since the October launch, and how many have been fixed.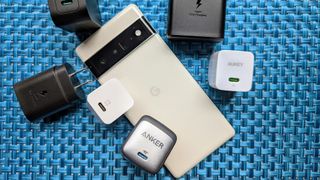 (Image credit: Ara Wagoner / Android Central)
Smartphones tend to host their fair share of bugs just after launch. In some cases, software bugs or manufacturer errors take both consumers and developers by surprise; in other cases, you'll encounter issues that the devs purposefully masked in order to drum up sales.
In the case of the Google Pixel 6 and Pixel 6 Pro, people have spotted more than the usual share of bugs or unexpected issues since their October launch. Heightened expectations have led to some overblown Pixel 6 criticism, but it's also fair to call Google out for many of these post-launch issues, many of which were caused by monthly updates.
Most of these Pixel 6 bugs have been resolved by this point. However, if you're still experiencing one, you can check our timeline below and see whether or not a past or future update will resolve the issue.
Auto-rejected calls
The issue: Pixel 6 owners began complaining in April that their phones were automatically rejecting calls from contacts, directing callers straight to voicemail with you none the wiser. This is occurring despite no call-blocking features being active.
Is it fixed? The May Pixel 6 update log didn't address this issue. Thus far, we have no report that Google has acknowledged the problem, either.
Dirty Pipe
The issue: The dangerous CVE-2022-0847 vulnerability leaves all phones that launched with Android 12 vulnerable, including the Pixel 6 (Pro) and Galaxy S22 series. In theory, it would let a bad actor access the root kernel of your device.
Is it fixed? The May 2022 security update specifically addressed this issue. If you haven't already, make sure to update your Pixel 6 to the latest version now.
Weak haptic feedback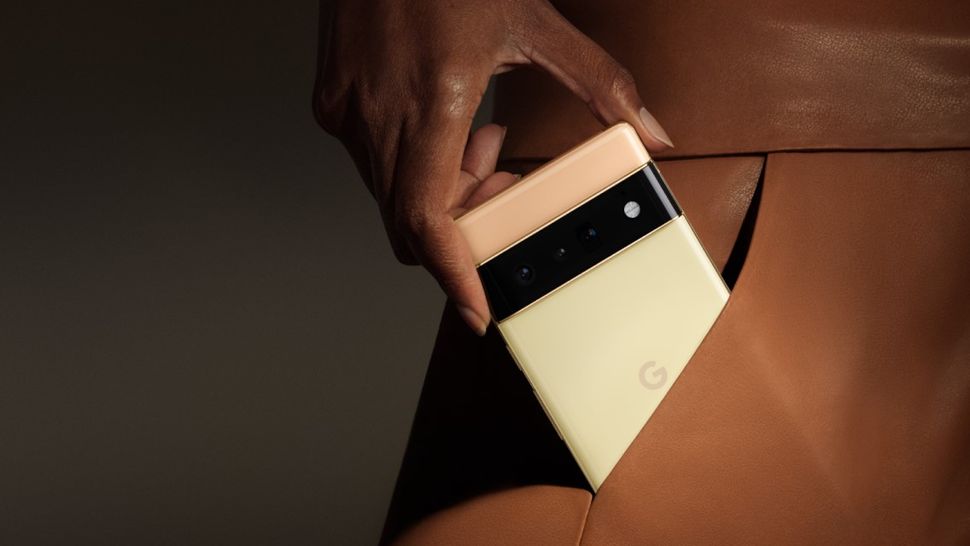 The issue: After the March 2022 security update, some users reported that the Pixel 6 haptics had become less noticeable, making it more likely you'd miss a notification buzz if you had your phone on vibrate.
Is it fixed? The May 2022 security update promised to provide "improvements for haptic feedback under certain conditions and use cases," a direct reference to this issue.
Google Messages battery drain
The issue: Opening Google Messages would cause the phone camera to open in the background despite it not being used, causing a massive and unexplained battery drain. Redditors reported on the issue months ago, but 9to5Google only recently publicized the issue.
Is it fixed? In a statement to The Verge, Google confirmed it was rolling out a fix to the Messages app that day. If you're still experiencing the issue, check if your Messages app has received the latest update.
Network / Wi-Fi connectivity issues
The issue: Following the initial December update, many Pixel 6 owners encountered serious signal problems in areas where they'd previously had no issues with reception. Google eventually rolled back its December update and recommended users factory-reset their devices until it could fix the issue by late January.
Then, following the February update, users noticed consistent and random Wi-Fi drops.
Is it fixed? Yes, the January update did fix the network issue, while the March security update fixed the Wi-Fi connectivity issues.
Unresponsive fingerprint scanner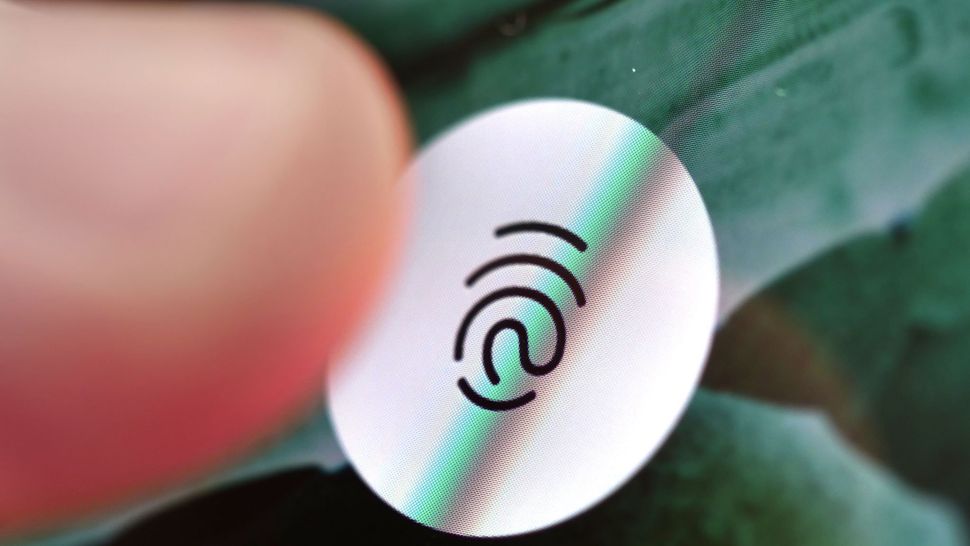 The issue: The majority of Pixel 6 owners have noticed that the fingerprint scanner takes too long or too many attempts to recognize a fingerprint compared to other phones.
Google claims its "enhanced security algorithms" ensure that fingerprints "take longer to verify or require more direct contact with the sensor." However, others have blamed Google's choice of an optical fingerprint sensor instead of an ultrasonic sensor.
Is it fixed? The mid-November update, December update, and March 2022 update all provided fingerprint scanner fixes. The first "improves the performance of your device's fingerprint sensor," while the second has "general improvements for fingerprint sensor stability and performance;" the third had "general improvements for fingerprint sensor stability & performance."
That being said, the Pixel 6 optical scanner still may not be as fast as other Android phones.
In her Pixel 6 set-up guide, our Pixel 6 reviewer Ara Wagoner provided a tip if these fixes didn't work for you. One, Pixel 6 Pro owners may need to reinstall a screen protector that doesn't interfere with the in-screen scanner. Two, all Pixel 6 owners should register their fingerprint twice, since the phone lets you store up to five prints. That way, the phone is more likely to recognize your print as working with at least one saved profile.
Phantom calling
The issue: Many people noticed that their Pixel 6 was "butt-dialing" specific contacts, even if the phone wasn't in their pocket. It turned out to be an issue with Google Assistant misinterpreting random words from people or audio playback as the wake word, followed by a name.
Is it fixed? Yes. Download the latest Google app update (12.43.18) from the Play Store for a hot-fix. Also, the December 2021 security update provided a "fix for issue causing Assistant to unintentionally start a phone call in certain conditions." While this update was postponed a month due to another bug, Google did eventually resolve it.
Screen flickering / green tint
The issue: Many Pixel 6 & 6 Pro owners noticed screen flickering when power cycling the phone. Among other issues, the screen could flicker during brightness adjustments or when locking and unlocking the phone. And some users noticed a white screen flash when the display turned off.
Also, some users reported that their display had a green tint. This has been a common software issue on various Google, Samsung, and OnePlus phones over recent years.
Is it fixed? Google addressed all of these issues in the December 2021 update, which was eventually downloadable in late January.
Slow charging
The issue: Slow Pixel 6 charging isn't a "bug" but is a frustrating issue for some people. Despite selling a 30W charger for the Pixel 6, Google designed both new Pixels to only support 22W charging. The phone charges up to 50% in 30 minutes but then takes well over an hour to charge the remaining 50%.
Another Pixel 6 charging issue is that older cables charge it slower than average. Without an e-marked cable to support Programmable Power Supply (PPS), the charger and the Pixel 6 can't talk to each other properly to negotiate higher charging speeds without overheating. In these cases, the Pixel charges more slowly by default. If you have a PPS-supported charger but aren't getting to 50% in 30 minutes, you need to swap to an e-marked cable.
What's the fix? If your phone isn't hitting 50% charge in 30 minutes, you'll want to buy one of the best Google Pixel 6 chargers. All of these support PPS, and many come with e-marked cables in the box, ensuring it'll charge fast without making your Pixel 6 run hot. Some will charge other devices like laptops more quickly, while others are designed for portability.
Unable to connect with Android Auto
The issue: Some Pixel 6 owners report that Android Auto either won't recognize the Pixel 6 or will frequently disconnect from the phone. This obviously can cause issues if you lose access to your directions while driving.
Is it fixed? Not that we know of. A Google Support page shows that the Android Auto team wasn't able to replicate the issue, which has slowed down a potential fix for the problem.
One potential fix is to buy one of the best USB-C cables for Android Auto. It could be that your old cord isn't working as well as it should after getting cooked in the sun during months and months of triple-digit heat, and a new cable may abate the issue.
Microsoft Teams app blocks 911 calls
The issue: One Redditor explained an Android 12 bug that prevented them from calling 911 during a medical emergency. It turned out to be a widespread issue on Pixel phones where Microsoft Teams somehow blocked emergency calling if you had it installed but hadn't logged into the app.
Is it fixed? Yes, the January 2022 software update provided a "Fix for issue preventing emergency calls in certain conditions while some third-party apps are installed."
Display locked at 60Hz
The issue: If you enable raise-to-speak on the Telegram app, it locks the Pixel 6 refresh rate to 60Hz, regardless of your current settings. This essentially disables its Smooth Display unless you disable that Telegram feature.
Unfortunately, the issue persisted for some users regardless of whether they used the Telegram app or not.
Is it fixed? In the December update, Google enabled a "fix for issue preventing Smooth Display to switch display refresh rate in certain conditions." Then, the March update addressed the "issue causing display refresh rate to lock at 60Hz under certain conditions" on the Pixel 6 and 6 Pro.
Banishing bugs
Despite their apparent bugginess, the Pixel 6 and Pixel 6 Pro rank among the best Android phones available. The vast majority of our polled readers love the Pixel 6 despite its bugs and haven't experienced the same bugs. Still, a healthy minority have had a frustrating Pixel experience overall.
We'll keep an eye out for other Pixel 6 issues over time and will keep this list updated with the latest info on how to fix them. In time, we hope the new Pixels will prove bug-free enough to win back people's trust.
Get the Android Central Newsletter
Instant access to breaking news, the hottest reviews, great deals and helpful tips.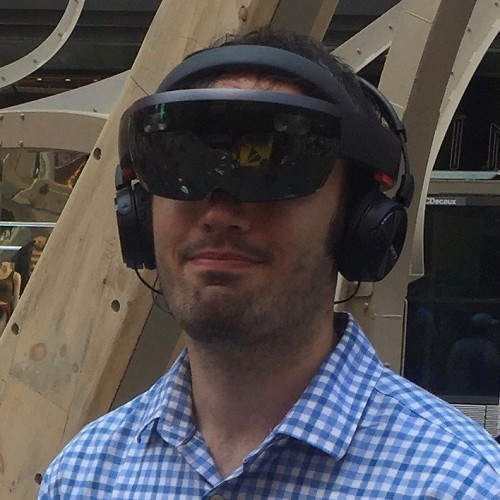 Senior Editor, VR/AR and fitness
Michael spent years freelancing on every tech topic under the sun before settling down on the real exciting stuff: virtual reality, fitness wearables, gaming, and how tech intersects with our world. He's a semi-reformed Apple-to-Android user who loves running, D&D, and Star Wars. Find him on Twitter at @Michael_L_Hicks.