Google rolls out a fix for the Pixel 6's phantom calling bug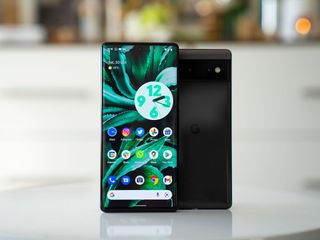 (Image credit: Alex Dobie / Android Central)
Update, Nov 15 (09:15 ET): Google says the issue has been resolved
What you need to know
Google's Pixel 6 series phones appear to have a weird bug.
Some Pixel 6 and 6 Pro owners have noticed that their phones are ghost dialing random contacts.
Google hasn't acknowledged the bug yet.
The Pixel 6 and 6 Pro are two of the best Android phones that Google has launched so far. Both phones pack impressive specs and offer great value too. Like previous Pixel phones, however, they aren't completely free from issues.
Some Pixel 6 series owners have taken to Reddit to report a weird bug related to the Google Assistant (via Android Authority). According to some owners, the Pixel 6 series phones ghost dial random contacts even when they aren't anywhere near the phones.
The issue has been reported on the Pixel Phone Help page as well, with owners claiming the Google Assistant "butt dials" specific contacts when the phone was inside their pockets with the screen locked. However, it seems to be less of a "butt dial" and more of a phantom call since it is reportedly happening when the phone isn't even on-hand.
Since a fix isn't available currently, some owners have tried to get around the bug by deleting the specific contact that the phones keep dialing. A few others have disabled the Assistant's "Hey Google" voice activation to prevent their phones from phantom calling.
Android Central has reached out to Google to get more information on why the issue is limited to the Pixel 6 series and if a fix is on the way.
Just last week, some Pixel 6 and 6 Pro owners reported weird screen flickering and green tint issues. While it doesn't look like the issues affect every Pixel 6 series phone out there, Google has confirmed that a fix for the "residual light" flickering issue will be included with the December update for the two phones.
A few Pixel 6 series owners are also reporting that their phones keep disconnecting randomly from Android Auto while connected via USB. Like the Google Assistant bug, older Pixel phones like the Pixel 5 and Pixel 4 aren't affected by the Android Auto connectivity issue.
Update, Nov 15 (09:15 ET) ― A fix is now available
As spotted by the folks at Android Police, a Pixel Community Manager has confirmed on /r/GooglePixel that the phantom calling issue has been fixed. If you are affected by the issue, download and install the latest Google app update (12.43.18 or higher) from the Play Store.
Get the Android Central Newsletter
Instant access to breaking news, the hottest reviews, great deals and helpful tips.
My 6 pro actually dialed the first person on my contact list (whom I haven't spoke to in years) when I asked the assistant what time it was this morning. Good time.

good ai chip they made....

Intelligence seems to be in short supply now days, not just "Artificial."

Google's motto should be "we can't do anything right".

Really curious of why Google can't get a phone right. With all the resources and they have developed phones before.

With its AI capabilities maybe it will learn not to do that if you speak sharply to it.☺

I've never used Google assistant ever ever ever... Zero interest in a live mic to my life. I'll take the extra ten seconds and type.

Time to discount phone $200.00

I have never experienced that problem.

I have not had the butt dial issue, but I do have the Android Auto connectivity issue CONSTANTLY on my Pixel 6 Pro.

A live mic.... My phone always listening for commands? No thanks, disabled forever.