Best Google Pixel 6 chargers 2023
These are some of the best Google Pixel 6 chargers out there.
Google's Pixel 6 and Pixel 6 Pro are easily among the best Android phones out there, packed with all the features one could ask for. Interestingly though, they are the first Pixel devices to support more than the basic 18W Power Delivery (PD) standard for wired charging. Although there has been some confusion over how many watts of power the Pixel 6 can actually draw, these are some of the best Pixel 6 chargers you can get for your flagship smartphone.
Check out these great Google Pixel 6 chargers
Why you can trust Android Central Our expert reviewers spend hours testing and comparing products and services so you can choose the best for you. Find out more about how we test.
Anker Nano II 45W Fast Charger
Staff pick
Anker's 45W charger has everything your Pixel 6 needs, except a cable. Thanks to support for the PPS standard, this tiny cube is powerful enough to fast charge not only your Pixel 6, but also your tablet and your laptop.
Baseus 65W USB-C Wall Charger
Ready for the road
The Baseus 65W charger might not be the smallest out there, but its power output and the trifecta of ports more than justify that size. You get support for the PPS standard, making it ideal for the Pixel 6. The folding prongs also help with storage, making it easy to carry when you're about to hit the road.
Spigen ArcStation Pro 30W Wall Charger
PPS for less
Most budget chargers support Power Delivery (PD) but not Programmable Power Supply (PPS), but Spigen's 30W offering is compatible with both standards. It even comes with a matching cable to ensure that you get the highest charging speed for the Pixel 6.
Syncwire 30W USB-C Fast Charger
Perfectly pocketable
Small yet feature-packed, Syncwire's 30W charger juices up your Google Pixel 6 in little to no time. It supports both PPS and PD standards, while the use of GaN (Gallium Nitride) components results in lesser power wattage and heat generation. It's also backed by a 36-month warranty.
Elecjet 45W Superfast Charger
Nondescript and reliable
Elecjet was one of the first charger manufacturers to add PPS standard's support to its chargers and power banks, after the Samsung Galaxy Note 10+ launch. So you can go ahead and buy this 45W charger for your Pixel 6, as this thing is going to work great.
The one-stop solution
While wall adapters are nice and compact, multi-port desktop charging stations are much cleaner. You get four USB-C ports and two USB-A with UGREEN's 200W power station, making it ideal for your Pixel 6, tablet, laptop, and just about everything else.
UGREEN Nexode 65W USB-C Wall Charger 3 Ports
Premium and power-packed
While most wall chargers work well for what they are, they are
often too bland in terms of design. However, UGREEN's 65W USB-C charger comes with a beautiful textured finish on its sides. The three ports let you charge your Pixel 6, your laptop, and a third device at the same time.
Straight from Google
If you're not a fan of third-party accessories, Google's own 30W charger is an easy recommendation for the Pixel 6. It'll juice up your smartphone at top speed, even if it's technically a little less than the advertised 30W output. That being said, it might not be suited for charging other gadgets.
Samsung 25W Travel Adapter
Galaxy-geared, Pixel perfect
While this 25W charger is made by Samsung for its own Galaxy line-up of smartphones, it'll work equally great for your Pixel 6. You get support for PPS standard, and the bundled e-marked cable makes the whole package even better.
The best Google Pixel 6 chargers are everything chargers!
While it might seem like an obvious choice, you don't need Google's own 30W USB-C Power Adapter for properly charging up Google Pixel 6. Still, listing it is helpful as it lets you know what to consider when checking out the best USB-C chargers out there. Essentially, you need a Power Delivery (PD) compatible charger supporting the PPS (Programmable Power Supply) charging standard at 25W or higher output.
PPS chargers were rare a few years ago, but have become much more common due to Samsung including support for the new standard in its flagship smartphones. This is why Samsung's own 25W Samsung charger is a great option for anyone who has a Pixel 6, even more so since the company includes an e-marked cable with it.
Of course, buying a 25W charger seems pointless when there are plenty of 45-90W chargers with PPS support, as they can fast charge your Pixel 6 just as easily as they can your Chromebook or MacBook. As such, we recommend Anker's 45W Nano II for all your charging needs. It works with a variety of devices, and is compact as well.
Another thing worth considering when buying a Power Delivery charger for the Pixel 6 is the number of ports. Many USB-C dual-port and triple-port chargers will let you fast charge your laptop and your smartphone at top speeds, thanks to proper power management between the two ports. A case in point is UGREEN's 65W fast charger, which delivers 20W output to the Pixel 6 while charging a connected laptop at 45W.
The right charger also needs the right cable!
When it comes to charging electronic devices, it doesn't matter how much current your charger can serve up or how much your phone can draw. The charging speed will only go as fast as the weakest link in the chain. So, if you plug your Pixel 6 into a fancy new 90W charger using a five-year-old cable without the proper configuration or parts inside it, you'll get a slow charge rather than a fast one.
Programmable Power Supply (PPS) charging requires special e-marked cables for the phone and charger to talk to each other, so that they can negotiate the best charging speed in accordance with factors such as power levels and charging protocols. And although some of the best USB-C cables are very quick to slap numbers like 100W charging or 10Gbps on their listing titles and images, e-marked often isn't mentioned at all. If your cable isn't e-marked, your new fast charger will be useless. So double-check that if your new charger didn't come with a cable, you buy the right one.
Get the Android Central Newsletter
Instant access to breaking news, the hottest reviews, great deals and helpful tips.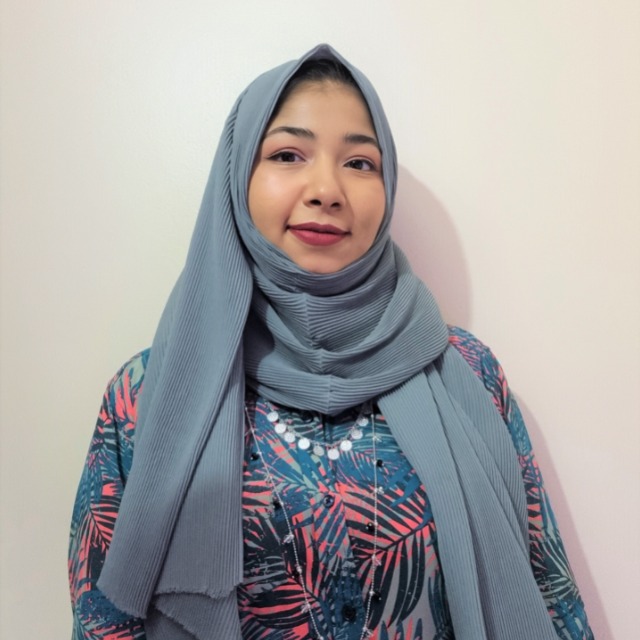 Editor — Accessories, speakers, and tablets
Namerah enjoys geeking out over accessories, gadgets, and all sorts of smart tech. She spends her time guzzling coffee, writing, casual gaming, and cuddling with her furry best friends. Find her on Twitter @NamerahS.