We have been rounding up the best Black Friday deals on Thanksgiving all day, but when looking back at some of the deals today, one of them stands out. True wireless headphones come in a variety of shapes, sizes, and price points these days, but right now this one set from Anker is insanely affordable, and you'd be silly not to pick up a pair today. Anker's Soundcore Liberty Neo True Wireless Earbuds normally sell for $50, and right now thanks to a direct price drop and an on-page coupon, you can pick them up for just $29.99. This is the lowest they've ever sold for, and at $30 it's a very easy purchase to justify.
Wire-free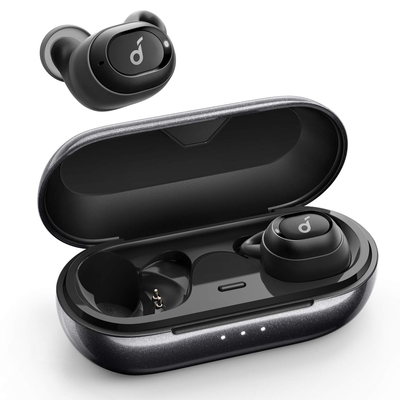 These earbuds use Bluetooth 5.0 technology for a solid, unbreakable link between your earbuds and your streaming device. The battery lasts up to 5 hours with an extra 15 hours from the charging case. Clip the on-page coupon for the full savings.
$28.24 $49.99 $22 off
The headphones offer up to five hours of battery life per charge, and the carrying case adds an additional 15 hours. They are IPX7-rated, which means they are waterproof, so you can use them in the rain, while working out, and more. The graphene drivers offer great sound quality, and with Bluetooth 5.0 they should have a rock-solid connection to your devices.
Soundcore offers proprietary Grip Fit technology which helps keep the earbuds in place, regardless of the activities you are performing. They weigh in at 0.2 ounces, so you should be able to easily wear them for hours on end without them becoming too uncomfortable.
We may earn a commission for purchases using our links. Learn more.