The holidays are coming, but if you're anything like me, you have a pile of packages arriving each week. Whether you're ordering gifts for December's holidays, treating yourself during Black Friday, or getting in on Thrifter deals, having a good box cutter around is a smart idea. Amazon has one of the best on sale right now. Pick up the Slice box cutter for $11.56 today. You'll be saving over 40% compared to the normal cost. Shipping is free on orders over $25 or with Amazon Prime.
Prime Packages Here You Come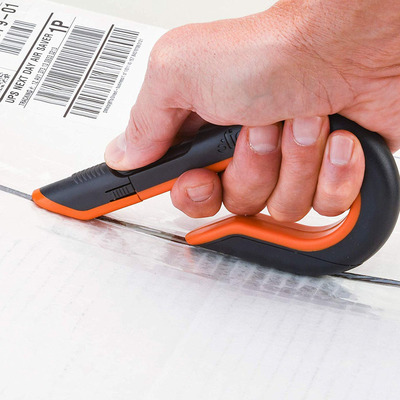 Slice Box Cutter
No more reaching for your keys, finding your scissors, or prying open boxes using sheer force. This box cutter can help you open packages efficiently.
$11.56 $19.99 $8 off
This well-rated box cutter is sweet because of the way it's designed. It has a built-in handle that makes opening boxes both safer and easier. The three-position manual slider can be locked into place with this model, though the non-locking auto-retract version is also on sale for a couple bucks more. Changing the blade is easy and requires zero tools. Pop the box cutter in your junk drawer or leave it on your front entry table for an easy way to rip into those Prime packages as soon as they arrive.
We may earn a commission for purchases using our links. Learn more.