Best Amazon Prime Day deals 2021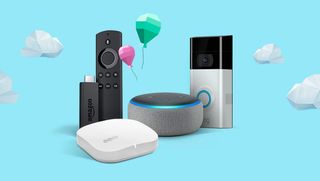 Amazon's annual exclusive sale is now live. Prime Day is the sale every Amazon Prime member should be looking forward to each year. With hundreds of ways to save and hundreds of dollars off popular products, countless Prime Day tech deals, shopping this two day event is even a smart way to earn back the cost of Amazon Prime's membership fee.
Best Prime Day tech deals & sales in 2021
As it stands, Amazon hasn't unleashed all of its Prime Day deals just yet, and we do expect more to go live at various times throughout the 48-hour event. We can pretty much guarantee that all of Amazon's devices, including the Echo Dot, Fire TV Stick, Ring Video Doorbell, Blink cameras, Kindles, and more will all be on sale.
Based on the past few years, you can also anticipate items like wireless earbuds, smartwatches, Chromebooks, unlocked phones, and more to all be available at all-time low prices.
Before Prime Day begins, you'll want to make sure you're an Amazon Prime member because otherwise you won't be able to take advantage of any of the low prices at Amazon during the event. Amazon Prime costs $119 annually or you can pay on a monthly basis for $12.99. There's also a Prime Student discount that lets students sign up at 50% off the regular cost.
Starting a free 30-day trial of Amazon Prime right before Prime Day is also a smart way to get in on the savings and try out Amazon Prime at no additional cost.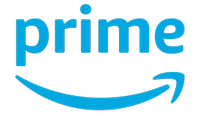 All of Amazon's Prime Day deals are exclusively available to Amazon Prime members only! If you're not a member yet, you can start a free 30-day trial to gain access to all the deals and the two-day sale, as well as free two-day shipping, the Prime Video streaming service, and more.
When is Prime Day 2021?
Amazon has officially announced that this year's Prime Day will be held on June 21 and June 22! Though last year's event was delayed until October, this year's event is actually happening a bit earlier than normal. We've even heard there may be a second Prime Day this year that will happen in October. We'll be sure to update this page with more information as soon as there's anything more to share.
When do Prime Day deals begin?
Prime Day 2021 begins at 3am ET / 12am PT on June 21, though that doesn't mean you shouldn't worry about checking for deals until then. Amazon loves to offer early Prime Day deals, so you'll want to keep an eye on this page for more discounts as the event draws closer.
Will Prime Day 2021 be delayed?
Prime Day was initially Amazon's way of offering Black Friday prices in the middle of the year for more opportunities to save money, and since there are no extenuating circumstances this year like there were in 2020, Prime Day 2021 will not be delayed. In fact, Amazon has announced that the event will be happening a bit earlier than usual this time around.
What deals do we expect during Prime Day 2021
There's no easy way to tell what will be discounted until we receive the official word from Amazon, but after all these years of covering the event, we have a few ideas. It's nearly a guarantee that all of Amazon's own hardware, like the Fire TV Sticks, Echo speakers and displays, Kindles, Ring gear, and more will be on sale. Prime Day tends to bring many of these devices to historic low prices. The best Prime Day deals are generally focused directly around these items.
Beyond the usual suspects, we'd imagine that popular electronics like the TCL Roku TVs and Sonos speakers will be on sale, along with Apple products like the iPad and Apple Watch, furniture, kitchen gadgets from Instant Pot, Keurig, and more.
Should you shop Prime Day deals or wait for Black Friday 2021?
Prime Day 2020 was held only six weeks before Black Friday last year which gave some shoppers pause regarding whether to buy on Prime Day or wait for Black Friday. This year, the shopping events are much more spread out. While it's likely that Black Friday will feature some new deals, Prime Day notoriously will offer deals that we don't see again until Black Friday as well. You can expect Prime Day to give you an early shot at Black Friday savings and not worry too much about whether prices will drop in a few months as they likely won't drop much lower than we see on Prime Day in most instances.
What were the most popular Prime Day deals in 2020?
Prime Day 2020 was easily one of the biggest sales Amazon has ever held, and while many of the top products sold were Amazon devices like Echo devices and Fire TV Sticks, there was a better mix of big discounts on products from other brands too. During the 2-day event, Prime members saved more than 1.4 billion; some of the top deals during the sale according to our readership include:
SanDisk and WD Storage on sale at up to 35% off
Bose QuietComfort 35 II Wireless Headphones on sale for $199
Echo Show 5 with Blink Mini Smart Security Camera for $50
Apple AirPods Pro on sale for $199
23andMe Health + AncestryService DNA Test down to $99
Fire TV Stick 4K as low as $25
Sony XM4 Noise-Cancelling Headphones with $25 gift card for $298
Echo Dot (3rd Gen) with 6 months of Amazon Music Unlimited for $19
Chamberlain MyQ Smart Garage Door Opener for $17 with $30 promo credit opportunity
Spend $40 or more on Amazon gift cards and receive $10 in credits to use on a future purchase
The ten offers above are just a small piece of the many excellent deals Prime Day brought to Amazon customers last year. This year, we're expecting prices to drop even lower on some of these popular products and new savings to appear on newer products like the Samsung Galaxy S21 or the AirPods Max wireless headphones.
When will Amazon Prime Day 2021 deals begin?
Though Amazon will certainly be offering early Prime Day deals leading up to the big event this month, the deals will really start flowing during the actual event which always begins at 3am EST / 12am PST. We'll be sure to keep you updated on the very best Prime Day deals as they appear, including any early offers we see.
What type of Prime Day deals will there be?
Amazon will have a few different deal styles running on Prime Day. There are a few different types of deals you can expect to see during the event, including Gold Box deals, Lightning deals, Coupon deals, and direct price drops. Each of these is a little different, so here's what you can expect from each type:
Gold Box Deals of the Day: These are Amazon's daily deals, and generally for these, the company has plenty of stock to fulfill orders on it all day long. We have seen Gold Box deals sell out in the past, but it's far less often that these sell out than the other types of deals.
Lightning Deals: Like an actual bolt of lightning, these deals will come and go fast. On an average day, Lightning deals tend to last for around six hours, but on Prime Day it's likely that the most popular deals will go in the blink of an eye. You can generally join a waitlist if it sells out, but that won't guarantee that you will actually get the product.
Coupon Deals: Many sellers will be offering coupon codes as a way to help people save on Prime Day, and these require a little more work. Some will offer landing pages that automatically clip the coupon code for you, and others will require you to manually enter them during the checkout process. The few seconds of extra work can sometimes save you big, though.
Direct Price Drops: For a vast majority of deals on Prime Day, you'll visit the page and the price will just be reduced.
These price drops span all of the categories that Amazon covers. Whether you're in the market for kitchen appliances or knives, or happen to need a new TV, computer, clothing, or even a new mattress, odds are it will be on sale during Prime Day.
Will USPS shipping delays affect Prime Day?
The USPS is still suffering from delays due to a variety of different factors that affected its performance during 2020. However, things are definitely returning to normal slowly. By Prime Day, it's likely that USPS shipping delays won't affect the event or your purchases too much. Of course, even in a regular year we've still seen Prime Day shipments delayed due to the sheer number of orders being placed — even when the USPS is running as normal! The best tip we have to beating the shipping delays is to shop early and place your order as soon as possible.
What is Amazon Prime Day?
Underneath all the advertising and marketing jargon you'll read about Amazon Prime Day is a rather large shopping event that typically kicks off in the middle of July each year. It used to be a one-day event, but Amazon has since expanded that. In 2018 the company ran it for 36 hours, and in 2019 it expanded to 48 hours. Amazon claims that Prime Day is bigger than Black Friday and Cyber Monday, and basing it off of what we saw last year, it is entirely possible that the company can pull that off again this year.
The shopping event is exclusive to members of Amazon's Prime service, which offers free 2-day shipping on millions of items, access to Prime Video, photo storage, and much more. An Amazon Prime membership now costs $119 a year, but you can get a free 30-day trial to get all the benefits without shelling out any cash. Yes, that means that you'll be able to shop all the Prime Day deals, get the free 2-day shipping, and all without paying anything for it. Keep in mind that after the 30 days Amazon will charge you for the year in full, so you'll want to set a reminder to cancel if you don't want to keep it.
Will other retailers try to participate in Amazon Prime Day?
With certainty, we can say yes. Other retailers like Walmart, Target, Best Buy, eBay, Newegg, and plenty of others will be joining in on the fun. Some will launch sales aimed directly at competing with Prime Day offerings, and others will simply match the deals and discounts from Amazon.
We've seen eBay go all-in on its own promotions in years past, and we wouldn't be surprised to see more competition do the same and scale up their sales during this time.
What is the history of Amazon Prime Day?
To help celebrate its 20th anniversary, Amazon kicked off Prime Day back in 2015. Since then, the company has grown the event, making it a little bigger each year. 2021 will mark the seventh anniversary of Prime Day as we know it. The event started as a one-day promotion that had a random mix of things on sale, and has evolved into what was a 48-hour event last year that offered well over 1 million deals.
Beyond just discounting its own hardware, Amazon features discounts on popular products from Bose, Instant Pot, TCL, KitchenAid, and many other big brands. The growth hasn't been flawless for Amazon, though. In 2019, the company experienced nearly two hours of downtime at the beginning of the event due to the extra traffic and in 2020, the entire event had to be delayed until October due to extenuating circumstances from the on-going pandemic.
How does Amazon Prime Day work?
Prime Day is not as straightforward as some other big shopping days, and that's not such a bad thing. There are some things that you'll want to keep in mind, especially if you are looking for deals on specific products. In 2019, Amazon released deals in batches every three hours while in 2020, some of the promotions were based around six-hour blocks. It's still left to be seen how the sale will be running during 2021.
Keep in Touch
Sign up now to get the latest news, deals & more from Android Central!
I would like to receive news and offers from other Future brands.
I would like to receive mail from Future partners.
No spam, we promise. You can unsubscribe at any time and we'll never share your details without your permission.
Who is Prime Day for?
Only people who are Amazon Prime members will be able to participate in Prime Day. You don't have to be a long-standing member. Even if you just use the 30-day Prime Day free trial for the event you can shop the sales.
You should also be able to participate if you're part of Amazon Household, Family, or using the student-discounted Prime membership.
Amazon Prime Membership
You can sign up for a free 30-day trial of Amazon's Prime service so you can still take advantage of all the great Prime Day deals without paying anything extra.
So, do I need to be a Prime member to get Prime Day deals?
The short answer: yes. Sign up for a free 30-day trial if you aren't a member already so you can still take advantage of the great deals we will see.
If you have EBT or Medicaid, that price drops a bit and there's a 50% student discount available as well. The good thing about these is that you can easily cancel if you don't find the full value in the service, or skip months when you know you won't be around to shop enough to make it worth it. It's also a great way to avoid dropping $119 as a single payment, though it does end up working out to be a bit more expensive annually.
If you happen to have an old account that you're going to activate again for the big shopping event, you'll want to consider doing an audit of your information so you don't miss any deals during the event. Be sure to add a new payment method, delete any old shipping addresses that may not be relevant anymore, and maybe even get yourself a new credit card to help maximize your savings during the event.
Why should I care about Prime Day?
Most people shop all year, not just around Black Friday and Cyber Monday. Odds are there is something that you're looking to buy, and who likes to pay full price for the items they want the most? Whether you're heading off to college this year and need some essentials for your dorm room, or you've just been putting off a purchase of new luggage, cell phone accessories, headphones, and more, Prime Day may just offer the deal you need to own that new gear.
On Prime Day, Amazon doesn't have deals in only one or two categories, it's basically across everything that the site sells. This means there is literally a deal out there for everyone. Seriously. From Echo devices to Amazon services like Kindle Unlimited, Instant Pots, DNA test kits, and almost anything else you can think of, you'll probably see a discount or ten on some of the most popular products.
How do I prepare for Amazon Prime Day?
There are lots of little things you can be doing now to prepare yourself for Prime Day. Some may be obvious and others you may not have considered. Let's review some Prime Day tips to ensure that you're ready for maximum savings on the big day.
Begin with your Amazon account. Check to ensure that your Prime membership is in good standing and won't be up for renewal before June. You'll also want to make sure that your billing address is correct and that your credit cards aren't expired. It may seem silly now, but those extra few seconds you save during checkout could be the difference between scoring a sick deal and missing out on it.
You're going to want to get yourself an Alexa-enabled device. The Echo Dot is only $50 and often on sale for less than that. This may enable you to get deals exclusive to voice shoppers, deals even other Prime members won't be able to get first like it has in years past.
The Amazon Prime Rewards credit card is for the hardcore people. You need an eligible Prime membership to get the most benefits out of this card. Signing up for it gets you a $100 Amazon gift card you can spend on Prime Day. Plus, you can get 5% back on Amazon from whatever you spend. If you plan to go all-out on Prime Day, this is a no-brainer.
Which countries participate in Amazon Prime Day?
In 2020, Amazon offered Prime Day in 20 countries, and it's likely that more will be added this year. The countries that participated include: Australia, Japan, Singapore, China, India, Belgium, Netherlands, Luxembourg, Germany, Austria, France, Italy, Spain, Turkey, Brazil, the United States, the United Kingdom, United Arab Emirates, Canada, and Mexico.
How do I stay on top of Prime Day deals?
Amazon Prime Day 2021 is likely to be the biggest one yet with over a million deals that cycle through the course of it. Luckily, there are a few great ways to stay on top of the deals, and some of them you can do right from your phone. If Amazon continues some of what we've seen in the past few years, you'll be able to look forward to the following.
First up is the Amazon app. You'll want to make sure you have it downloaded and installed on your phone. In the Amazon app, you'll be able to set alerts for upcoming Lightning deals, watch deals that you're interested in, and quickly check out when they go live.
If using your phone during the workday isn't permitted, Amazon's Assistant browser extension may be a better bet for you. It can pop up notifications on your computer to let you know when a sale is coming.
Will there be Prime Day exclusive products that launch?
In 2018, we saw something new from Amazon. The company used its Prime Day event as a time to unveil a bunch of new products for different brands, like an Alexa-activated faucet, Bluetooth soundbars, Crayola crayon sets, and much more. These weren't the highlight of the day, but it could be a step towards a bigger vision for Amazon. On Black Friday, we tend to see a lot of companies release specific models that are only sold during that time frame, and if Prime Day continues to grow we could see the same for the mid-summer event.
The same carried true in 2019 and 2020, and we expect Prime Day 2021 will bring even more new exclusive product launches though that could be dialed back depending on how supply chains recover for companies looking to launch new products.
What else should I know?
So, now that you know the basics about Prime Day, here are a couple of pro tips to help you get the absolute most out of the big event that you can. Our first words of advice are "Buy now, think later." Seriously, some of these deals will sell out in just seconds, and the last thing you'll want is to miss out on a great price because you were thinking too much about it. Amazon allows you to cancel an order before it ships, and on most items, the company even offers free returns. Instead of missing out, buy the deals that you're most interested in, and then do your research on the product and such after you've completed the checkout process.
With such a wide variety of products being on sale during the event, it's oftentimes helpful to have some sort of game plan ahead of time. Think about the things you want to buy and need the most. Jot them down, mark them in the app, and be ready to buy them when you see the deals hit. If you go in blind, you'll either come out having purchased way too much (which is still a win when it's discounted) or with nothing at all. The old saying "If you fail to plan, you are planning to fail" definitely applies here.
As mentioned above, you do 100% need to be an Amazon Prime member in order to get in on the Prime Day action. Get yourself the free 30-day trial to help save you money without costing you anything.
Is everything that's discounted worth buying?
Without knowing the deals ahead of time, it's hard to say which exact models and items will be worth buying or not. Generally, gaming consoles, Alexa devices, TVs, and other miscellaneous items are available at some pretty great prices. Some items, like laptops, are not as smart of a purchase on Prime Day.
Last year we saw some great deals surface on things like the Echo Dot, Instant Pot, DNA testing kits, and more. In 2021, we anticipate that Amazon will up the ante a bit and offer even more knockout deals.
Just remember, not every deal is actually a deal so be sure to keep it locked here for all the best deals you should *actually buy** on Prime Day.
Get the Android Central Newsletter
Instant access to breaking news, the hottest reviews, great deals and helpful tips.
Jared started off writing about mobile phones back when BlackBerry ruled the market, and Windows Mobile was kinda cool. Now, with a family, mortgage and other responsibilities he has no choice but to look for the best deals, and he's here to share them with you.