22 Amazon Echo accessories you never knew existed (but should definitely check out!)
While Amazon Echo devices are pretty great on their own, these accessories can make them even better.
The ever-evolving ecosystem of Amazon Echo accessories (or Echosystem, if you will) has helped turn average homes into modern smart homes. We love how convenient Alexa makes it to control devices, listen to music, check the news, find shows, and do many other things. Enhance your Echo experience further with one of the many useful accessories available for the different Alexa units. Some items on our list are accessories that work with multiple Echo devices, while others are particular to a specific Echo model. So let's get to it.
Mission Cables Portable Battery Base (Echo 4th Gen)
Wirelessly charge (4th Gen)
Bring your Amazon Echo (4th Gen) from room to room without constantly plugging it in, thanks to this portable battery pack. It will supply consistent power to your device for up to five hours. Though it's only compatible with the latest Echo, the white-on-white setup looks surprisingly like Spaceship Earth at Epcot in Walt Disney World!
Mission Cables Portable Battery Base (Echo 3rd Gen)
Echo everywhere (3rd Gen)
This portable battery base allows you to use your Echo (3rd Gen) or Echo Plus (2nd Gen) wirelessly for up to five hours. It's great for playing music at parties or events where you don't have access to outlets. On the back, you'll find a USB port, DC input port, DC output cable, and LED battery life indicators.
Caramote Portable Battery Base
Wireless charge (1st and 2nd Gen)
If you have an older Gen 1 or Gen 2 Echo, this base will charge it wirelessly for 8-12 hours. It has pretty much all of the bells and whistles of our top pick, just sized appropriately for older Echo devices.
An Echo Glow-up
Pitched as an interactive nightlight for kids, the Amazon Echo Glow can add a pop of color to any space. Set colorful timers or sync to the music on your Echo for a homemade dance party!
Turn up the sound
Use this device to connect your Echo or Echo Dot to your favorite speakers for far more powerful sound quality. It's compact so that it won't take up a lot of space on your desk or audio rack. Amazon also offers various bundles if you want to purchase an Alexa device and the amp at the same time.
Echo Wall Clock Citizen Edition
Time to shine
Replace your boring old basic clock with this sophisticated design by Citizen. Of course, you can use it to keep the time, but you can also see the status of your Alexa timers when paired with your Echo device.
Boom!
One of the best things about Echo devices is accessing music from Spotify, Pandora, Amazon Music, or other streaming services. This particular subwoofer is designed specifically for use with an Echo (2nd or 3rd Gen), Echo Plus (2nd Gen), or Echo Studio. It looks beautiful in your home since it's designed to match the look of other Echo devices.
HumanCentric Wall Mount for Echo (3rd Gen) and Echo Plus (2nd Gen)
Mount up!
Take advantage of the Echo (3rd Gen) or Echo Plus (2nd Gen)'s superior sound quality by mounting it on a wall in your home. Don't worry; your expensive Alexa device is secured to the mount by a screw, so it won't fall off and break. Additionally, the mount attaches to the wall with the help of two screws.
Echo Shell for Echo (2nd Gen)
Change it up
Spice up your 2nd Gen Echo speaker with a unique covering. There are six colors to choose from to help your Alexa device better match your home decor. One of the skins is even Christmas-themed, making it a great gift. The shells range from fabric covers to wood veneer finishes.
EchoGear Wall Mount for Echo Dot (4th Gen)
Hold me
With EchoGear's Wall Mount, you can attach your Echo Dot (4th Gen) to the wall like you would a lamp. The holder is just large enough for the Echo and keeps it from falling over while still allowing you to rotate the device 360-degrees. You'll also receive two drywall screws and anchors to help with the mounting process. Just make sure you find a stable stud before installing it.
EchoGear Outlet Shelf (all models)
Echo Dot Mount
This outlet mount works with every Echo Dot made to date. The smart design saves you space in your home and reduces the length of the Echo Dot's cables on your wall to keep your rooms looking tidy. Unless Amazon drastically changes the look of the Dot, it should be usable for several generations to come. Get it in either black or white to match your Dot.
Sangdo Echo Dot Owl Statue
What a hoot
This cute piece of decor doubles as a holder for the 1st, 2nd, and 3rd-Gen Echo Dot. Plug your Alexa device in using the hole in the owl's backside. This also helps hide cables and keeps your room looking tidy. The bottom of the holder is lined with a soft cushion to protect surfaces in your home and keep your Echo Dot from sliding around.
AWINNER Silicone Case for Amazon Echo Dot 2nd Gen
Case in point
The neutral colors of the various Echo devices can be bland. If you're looking to spice up your 3rd Gen Echo Dot, this is the case to consider. It comes in four bright colors: cyan, red, and yellow, in addition to neutral options like black, white, and gray. Of course, it'll also protect your Echo Dot from scratches, drops, and bumps.
Mount Genie Flush Mount Kit Echo Dot (3rd Gen)
Is there an Echo in here?
If you'd like a more modern look to your home or would prefer to have your Echo Dot (3rd Gen) out of sight, consider mounting it into the wall or ceiling using this kit. It's designed to let you see the ring of light through the grill, and you can even press Echo Dot buttons through the plastic if you want to.
Take a stand
If you're buying a new Echo Show 5, you'll appreciate having an adjustable stand to go with it. The Alexa device is held in place using the stand's magnetic base. Tilt the screen up when standing close or angle it down if it's on a higher surface than you, and you'll always have a proper viewing angle.
ThirdReality Night-Light for Echo Flex
Show me light!
Sold as an accessory for the Echo Flex, this handy plug-in can light the way in a dark hallway or garage. It can be set to routines or timers, and you can even change the color of the light.
Third Reality Clock for Echo Flex
Time's up!
Another accessory for the Echo Flex, this digital clock is a great way to see any timers you have set using your Flex. Oh, and it tells time too. Like the Echo Dot Clock, being able to glance over and see the time is far more helpful than you may realize.
Orzero Echo Show 8 Tempered Glass Screen Protector
Put your guard up
Some Echo devices can be pretty expensive, so you'll want to take the necessary precautions to protect them as much as possible. We recommend this screen protector for the Echo Show 8 since it's inexpensive, scratch-proof, and will shield your display from dust and fingerprints. Plus, you get three in a pack!
Echo Show 8 Adjustable Stand
Make an adjustment
The Echo Show 8 is much easier to use when adjusting the screen up and down to face you more accurately. This stand allows that to happen and matches the color of the Echo Show 8 beautifully. Just point it in the direction you want to use it, and your viewing experience will improve.
Let's vent
If you're one of the few souls who were invited to purchase the Echo Auto, you'll want to take advantage of this vent mount. It keeps the Echo Auto in place via a magnet and rotates to fit many different vent shapes. Best of all, it holds your cables, so they don't go flapping about and get in the way of your dash buttons.
Plugged in
Smart plugs can make any dumb old device intelligent in minutes. These first-party plugs are easy to set up and take less than five minutes to get discovered and configured from your Echo device or Alexa app.
---
Applaud the Echo
Why you can trust Android Central Our expert reviewers spend hours testing and comparing products and services so you can choose the best for you. Find out more about how we test.
Whether you're looking for something to help you better control your smart home or simply trying to spice up how your best Alexa devices look, there are so many fun and helpful accessories to use. Before making any purchases, you'll want to make sure the accessory you're interested in works with the specific generation of the Echo devices you own. Echo devices tend to change in size and shape with each new version.
We highly recommend the Mission Cables Portable Battery Base base that works for the Echo (4th Gen). You'll be able to take your Echo outdoors or use it anywhere wirelessly for over five hours. If you'd rather get something a little more universal, the Echo Sub is a great way to add some serious bass to any Echo speaker setup.
Get the Android Central Newsletter
Instant access to breaking news, the hottest reviews, great deals and helpful tips.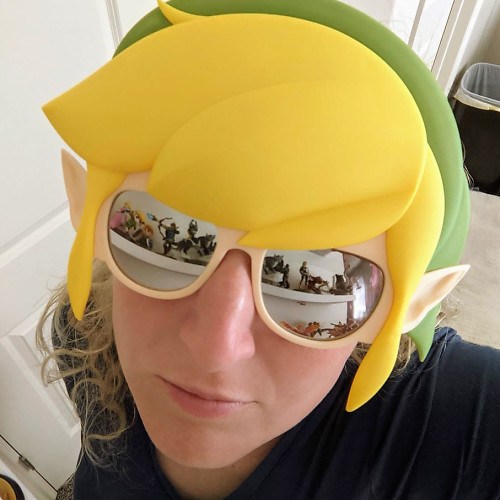 Rebecca Spear is a staff writer for Android Central who loves following the latest tech, drawing with her Wacom, and playing video games. You can find her posting about her pets, art, and video game preferences on Twitter @rrspear.