It seems that Amazon is sticking to a new bi-yearly release cadence for its Fire TV dongles, and we're big fans of that decision. The Amazon Fire TV Stick 4K Max (2023) is easily one of the best streaming devices and manages to offer a smoother experience than its predecessor. It also has more storage and support for Wi-Fi 6E, plus, the Ambient Experience is a delightful addition. Just be prepared to deal with microUSB, the inability to plug in storage devices, and all of Amazon's non-removable ads.
Pros
+

Even more storage

+

Better Wi-Fi support

+

Faster processor

+

Ambient Experience is a pretty darn good addition
Cons
-

Ads, ads, ads

-

Still uses microUSB

-

Unable to use external storage

-

Your TV might not be able to provide enough power

-

Remote has some odd shortcut buttons
Why you can trust Android Central Our expert reviewers spend hours testing and comparing products and services so you can choose the best for you. Find out more about how we test.
By now, you would think that there are already enough streaming sticks, dongles, and boxes to serve our needs. But just as is the case with phones, the machine never stops, as there's always room for improvement. This is the mantra that Amazon has been living by, as evidenced by the company's most recent Devices & Services event, where the Amazon Fire TV 4K Max (2023) was unveiled, alongside quite a few other devices and announcements.
In my opinion, Amazon is doing the right thing with its release cadence, seemingly opting for a two-year release cycle, as opposed to just releasing an updated version whenever. On the surface, the "new and improved" 4K Max seems to bring a few meaningful upgrades, but let's take a deeper look to help you decide whether it's worth upgrading from your existing streaming device.
Amazon Fire TV Stick 4K Max (2023): Price and availability
Amazon announced the 2nd Generation Amazon Fire TV Stick 4K Max in September 2023 before releasing it a week later. The announcement came as part of the company's Devices & Services event, where a variety of other devices were announced.
The Amazon Fire TV Stick 4K Max (2nd Gen) is priced at $59.99, which is just $5 more than its predecessor. However, select Amazon Prime members may be able to save $20 when purchasing this new streaming stick, bringing it down to just $39.99.
Amazon Fire TV Stick 4K Max (2023): What you'll like
Arguably, the biggest upgrade that Amazon brought to the Fire TV Stick 4K Max (2nd Gen) is an increase in storage. Instead of the measly 8GB of storage that we see across many of the best streaming devices, you'll now have 16GB to download even more apps and games if you so choose.
Perhaps more importantly, this gives Amazon a bunch of wiggle room to provide updates, along with potentially introducing new features. All the while, it also removes any concerns about forcing you to delete things just to make sure your Fire TV Stick is updated with the latest firmware.
One thing that the extra storage does allow for is the new Ambient Experience that was first introduced on Amazon's Fire TV Omni QLED Series. Basically, it turns your TV into a digital wallpaper, similar to what you'll find with Samsung's "The Frame" TVs. It's enabled by default, and along with being able to use your own Amazon Photos library, there are a series of widgets that appear, which include the following:
Alexa Weather
Calendar and Reminders
Cookpad Recipe of the Day
Live TV
Music and Audio
Smart Home Favorites
Sticky Notes
What Should I Watch
What to Eat
Your Deliveries
Some of these require a bit of configuring, such as setting which smart devices you want to appear within the Smart Home Favorites widget. But all-in-all, I'm happy to see the Ambient Experience come to the Fire TV Stick 4K Max (2nd Gen), as it's a much better alternative than just having your TV turn off after a few minutes.
While I touch more on this in the next section, I was genuinely surprised to see that Amazon has managed to optimize the software to the point where you're not bogged down with all of the ads that appear. Perhaps this can be attributed to the upgraded 2.0GHz processor powering the Fire TV Stick 4K Max (2nd Gen), or maybe it's just a combination of optimization, a faster processor, and more storage. Nevertheless, I have yet to run into any stuttering, even scrolling through the endless number of movies and shows trying to find something to watch.
As for actually controlling everything, Amazon includes its Alexa Voice Remote Enhanced, which is designed to be able to control more than just the Fire TV Stick. Instead, you can also use it (and Alexa) to adjust the volume for your connected soundbar while also including a shortcut button to take you to the "Live TV" section.
Amazon Fire TV Stick 4K Max (2023): What you won't like
If you go back through any of my reviews of Fire TV devices from the past few years, there's one recurring theme that seemingly has no end in sight. I know that the world is run on advertisements, but I was really hoping that we might have gotten a surprise with an ad-free version of Amazon's second-most expensive streaming stick. I guess I should've known better after my Fire TV Cube review, but still.
Amazon has thrown ads everywhere and anywhere it could, as is tradition, meaning you'll see them in banners along the type, apps that are pre-installed, and in the various sections that appear on the Home Screen. Some of these might be genuinely useful to have, such as being able to have a bunch of Sci-Fi movies at the ready if you can't settle on something. But be prepared to see movies that have no business being surfaced from the depths of the digital dumps.
My favorite part about the ads is that there's absolutely no way to get rid of them. You can't press the Menu button and then hide these "sponsored" sections from appearing, which is extremely maddening. On the bright side, you can at least hide or delete the pre-installed bloatware apps that are clogging up the App Library.
Digressing from the ads for a bit, I was pretty surprised to see Amazon still using a micro USB to USB-A cable in late 2023. It's something I expect to see on the Fire TV Stick Lite or even the "regular" Fire TV Stick. However, I expected Amazon to bring USB-C to its higher-end streaming sticks, but it just wasn't meant to be.
This isn't really that big of a problem, at least for the time being. Sure, Amazon should definitely get with the times, especially on a device that costs as much as the Fire TV Stick 4K Max (2nd Gen). However, the larger problem is actually two-fold, with the first being that your TV's built-in USB-A port might not output enough power for the streaming stick actually function properly.
After the initial setup, everything seemed to be working just fine with the Fire TV Stick 4K Max plugged into the LG C2 that's hanging on the wall of my home office. But every once in a while, I'll see a notification telling me to plug the dongle into the included wall wort, something that's not exactly all that possible with my current arrangement.
The other part of the problem with micro USB is that this means there's still no way to expand the storage of the Fire TV Stick 4K Max, even if you wanted to plug in a USB hub. It's just a very head-scratching and frustrating decision and is something that we shouldn't have to worry about in 2023.
Lastly, I wanted to circle back to the whole remote situation. I complained before about how Amazon didn't include its best Alexa Voice Remote with its most expensive streaming device. Well, that trend is continuing with the Fire TV Stick 4K Max, as you'll still have to spring for another $35 if you want the Alexa Voice Remote Pro. Considering that the cost difference between the "Enhanced" and "Pro" remotes is only $5, this feels like another oversight, or is just Amazon trying to avoid giving its users the best out-of-box experience?
Part of my frustration with this decision comes down to the shortcut buttons on the remote itself. The Alexa Voice Remote Enhanced includes shortcuts for Prime Video and Netflix, which make plenty of sense. But you'll also find DirecTV and Peacock, which are two streaming services that I really wouldn't have expected to see. The worst part of it all is that you can't customize the shortcut buttons, which is, again, something reserved for the Pro remote.
Amazon Fire TV Stick 4K Max (2023): The competition
At $60, Amazon's "most powerful 4K streaming stick" is priced just a bit higher than its closest competitors in the Chromecast with Google TV 4K and the Roku Express 4K with Voice Remote Pro. Both of these offer different viewing experiences, as the Chromecast obviously relies on Google TV, while Roku uses its own interface to serve you ads and provide access to your streaming services.
However, Amazon has a pretty big advantage over arguably the best Google TV device, as the Fire TV Stick 4K Max offers double the storage (8GB vs. 16GB), a faster processor, and Wi-Fi 6E support. Not to mention that the 4K version of the Chromecast with Google TV is more than three years old at this point, but that could change in the near future.
Roku's Express 4K with Voice Remote Pro just debuted back in September 2023 and is actually only available from Amazon. You can't even buy it directly from Roku, which seems like an odd decision. Nonetheless, the new Express 4K doesn't offer things such as Dolby Vision or Dolby Audio, two features that are both available on Amazon's device. But we would argue that Roku's Remote Pro is quite a bit better, and not just because you can actually customize the buttons.
Amazon Fire TV Stick 4K Max (2023): Should you buy it?
You should buy this if:
You want the most powerful Fire TV streaming stick.
You don't care about ads clogging up your experience.
You need more storage than what's in your current streaming device.
You already have a bunch of Alexa and Echo devices.
You shouldn't buy this if:
You don't feel like dealing with a bunch of ads.
You're happy with your current streaming device.
You want to have the ability to add or use your own storage solution.
You're on a budget
I feel as though we've almost reached the point where Amazon's streaming devices aren't really missing much in the way of features. Ignoring things like all of the ads and even the remote, the Fire TV Stick 4K Max (2nd Gen) has been pretty darn good about handling all of my streaming needs.
The question really comes down to whether you're willing to throw $60 at Amazon in order to have things like the Ambient Experience or compatibility with the best Wi-Fi 6E routers. And if you are, I'd recommend waiting a bit longer, as this will probably be a hot ticket item when Black Friday and Cyber Monday roll around.
But if you're reading this outside of the holiday season and are in need of a new streaming device, I'd still recommend grabbing this one.
Amazon Fire TV Stick 4K Max (2023)
Those who want the best streaming stick, and are okay with ponying up the dough, might just want to check out the new Fire TV Stick 4K Max (2023).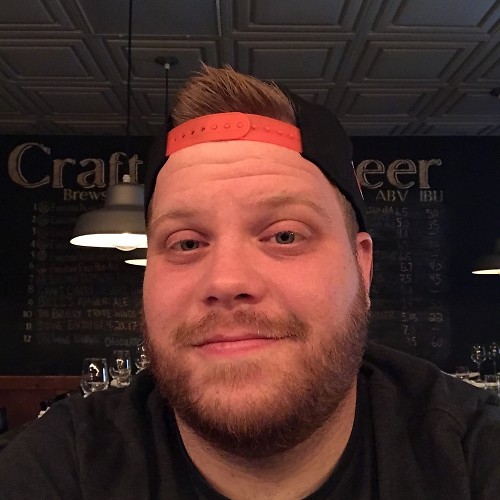 Senior Editor - Chromebooks, tablets, and wearables
Andrew Myrick is a Senior Editor at Android Central. He enjoys everything to do with technology, including tablets, smartphones, and everything in between. Perhaps his favorite past-time is collecting different headphones, even if they all end up in the same drawer.