Streaming service free trials: Use these deals to avoid paying anything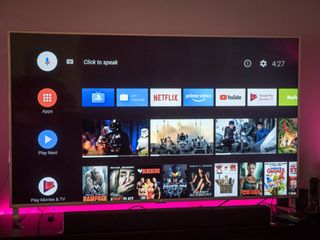 (Image credit: Android Central)
Streaming services have grown in popularity over the past few years, and there are now more options than there ever has been before. Back in the day, every single one of them offered a free trial to get you to use the service for a set length of time in hopes that you'd sign up after, but that seems to have slowly become less of a norm. Odds are that you are signed up for at least one of them, but thanks to some new offers which have popped up, there are a number of new opportunities to try out new streaming services, and they won't cost you a cent.
Whether you're looking for a specific piece of content that is only available on a particular platform, or you just want to try something new out, you may be able to do with at no cost to you. Some streaming services are still offering free trials, and others like Netflix are now offering a longer free trial.
All of these options can be accessed via your phone or PC, and most of them you can easily sign into on a streaming device like a Fire TV Stick, Roku, and more. If you don't have a dedicated streaming media player at home, now's a great time to invest in one of those as well.
Not everyone is into video, and some people prefer to stream just audio. Luckily, there are a number of great options that will have you listening to new music for days at no cost to you. Give them all a shot, compare libraries, playlists, and see which one works best for your listening habits.
To take advantage of some of these offers you will need to enter credit card information, and some of them automatically renew after the initial trial period. Be sure to set a reminder for yourself to cancel before this happens if you don't plan to keep the service. Now, let's get into it and take a look at all the best options that are offering free trials for you.
Disney+: Trial unavailable
Many people waited a very long time for a service like Disney+ to come along and those dreams finally came true at the end of last year. With access to nearly every single piece of content from Disney, Pixar, Marvel, and more there is nearly an unlimited supply of content worth watching here. Disney is also creating its own original content, like The Mandalorian, and the library continues to expand each week.
Unfortunately, Disney+ doesn't offer a free trial at this time, though with the monthly membership cost at just $7.99, you'll easily get your money's worth while trying it out for a month with all the Disney and Marvel content available. You can also bundle it with Hulu and ESPN+ for $13.99 a month, but there is no free trial option for that plan either.
Paramount+: 7 days free
Paramount+ brings together content from some of the most popular networks, such as BET, Nickelodeon, MTV, CBS, Comedy Central, and more. Along with a myriad of iconic television shows and films from the massive Paramount movie collection, there are a ton of exclusive shows and movies coming to Paramount+ over the next several months as well. This service was previously known as CBS All Access before being revamped and filled with tons of additional content to watch.
Paramount+ normally starts at $4.99 per month for the Essential plan, while a Premium plan is also available for $9.99 monthly. The Essential plan includes 24/7 national news, NFL on CBS live as well as top soccer like the Champions League live, while the Premium plan boosts your live channels with 24/7 local news, your local CBS channel live, and even more live sports. Premium also removes most of the ads from on-demand shows and movies.
Then again, if you choose to pay annually, you'll save over 15% off the cost you'd pay otherwise. Right now you can start a free 1-week trial to see how the service is before shelling out any cash for it.
HBO Max: Free week via Hulu
HBO Max is the newest streaming service on the block, but with so many new movies debuting on the service soon, there is no longer a free trial available via HBO. However, you can sign up via Hulu (opens in new tab) to still get one week free right now for a limited time, and you'll also get access to HBO live channels this way as well which aren't included otherwise. After the trial, the service starts at just $9.99 per month. You'll want to consider the Ad-Free tier at $14.99 per month here too, as it includes access to watch new movies on the same day as they're released in theaters.
Once you're a member, you'll be able to HBO Max's content on tons of devices, including iOS and Android smartphones, tablets, Samsung and Android smart TVs, PlayStation and Xbox gaming consoles, Apple TV, Chromecast, and of course via the HBO Max website on your computer.
One reliable way to save on HBO Max is by subscribing for an annual plan! You'll save over 15% off its regular price by choosing an annual plan over monthly.
Discovery+: One week free
Discovery+ is a must for fans of networks like HGTV, TLC, Food Network, and Discovery channel. With over 55,000 TV episodes to sink your teeth into, you can binge all your favorite classic and new hit shows in one place. Discovery+ even has exclusive original content you can't watch anywhere else. Other networks that contribute content to Discovery+ include Animal Planet, Investigation Discovery, OWN, A&E, Lifetime, History, Travel Channel, Science, DIY Network, and more.
Plans at Discovery+ start at just $4.99 per month or you can go ad-free for $6.99 monthly. Discovery+ offers a free 7-day trial so you can try out either plan and see what's offered on the service before being charged for a membership. Then again, you could opt for an annual membership instead and save over 15% on the subscription that way!
Amazon Kids+: First month free
Previously known as Freetime Unlimited, Amazon Kids+ is a streaming service intended for kids ages 3 through 12 which features more than just shows and movies to watch. Kids will also gain access to age-appropriate books, educational apps and games, and even Audible books which are all kid-friendly and free to access once you're a member. This is one of the most affordable services too with plans as low as $2.99 per month. Prime members do score a monthly discount on Amazon Kids+, so that's another perk of having a Prime membership as well.
Amazon Kids+ is available as an app on various devices, including Amazon Fire tablets and Kids Edition tablets, iOS and Android devices, and Kindle e-Readers. The Kids Edition tablets, Kindle Kids Edition e-readers, and even Kids Edition Echo speakers include a free year of Kids+ (opens in new tab) with every device.
Right now, Amazon offers a free one-month trial to the Single Child plan of Amazon Kids+ so you and your child can try out the service before ever paying a cent.
Amazon Prime Video: First month free
Did you know that if you are an Amazon Prime member you actually already have access to Amazon's Prime Video service? If not, you do now! There's a plethora of content available on Prime Video, including some original content like The Marvelous Mrs. Maisel, Jack Ryan, The Boys, Homecoming, and more.
Not already an Amazon Prime member? Don't worry. You can sign up for a free 30-day trial and access all the great benefits and exclusive members-only discounts (opens in new tab).
Sling TV: Trial unavailable
Unfortunately, Sling doesn't offer a free trial currently that gives you complete access to its service. However, you can check out select on-demand content as well as a few live channels by visiting Sling Free (opens in new tab). Though this is just a small selection of the live channels and on-demand content Sling provides with a regular membership, it does give you a chance to see how Sling works before paying for a subscription.
At just $35 per month, Sling is one of the most affordable live TV streaming services out there right now. It includes two main packages, Sling Orange and Sling Blue, as well as a package that combines both plans. The channels vary a bit between each package. Some of the channels available on Sling include HGTV, TNT, NFL Network, ESPN, Nick Jr, AMC, Disney Channel, and more. Other channels can be added to your plan through add-on packages, such as MTV, Comedy Central, and BET. There is no contract when signing up and you can cancel at any time with no penalty.
If you're bored of what you are already watching, and want to see some Keeping Up with the Kardashians, or something else to pass the time, sign up for a membership at Sling to start streaming.
Hulu: First month free
If you don't need live TV and are okay with watching the show a day or two later, Hulu is one of the best services you can check out. Aside from having an extensive library of recent shows and movies, Hulu also produces its own original series and gives you access to current and previous seasons of shows. FX just joined the lineup, and you can add the Live TV package, along with Starz, HBO, Cinemax, and more to your account once you sign up.
Right now you get your first month free, and then plans start out at just $5.99 per month. Hulu also offers a free trial of the Live TV package, but with that service you only get one week free. You can bundle Hulu with Disney+ and ESPN+ for $13.99 a month as well, but unfortunately there's no trial offer for that package. Students can sign up for Hulu for as low as $1.99 per month with verified enrollment.
Amazon Music Unlimited: First month free
Amazon Music Unlimited gives you access to over 60 million songs on all your devices with one low monthly cost. While it's normally priced at $9.99 monthly, Prime members can join at a discounted rate of just $7.99 per month. However, right now Amazon is offering free access for one month to everyone — even customers who have used the service before. Just head to Amazon now to start your free trial, though keep in mind that it will auto-renew once the trial ends if you haven't ended the subscription beforehand.
Those who are subscribers of Amazon Music Unlimited now have the ability to sign up for Amazon Music HD (opens in new tab) at no additional charge!
Netflix: Trial unavailable
Netflix started as a service that mailed you DVDs to watch, and now lets you stream tons of content online. Like its competitors, Netflix also makes a bunch of original content, like Stranger Things, Bridgerton, Orange is the New Black, You, and more. There are new and old movies available, and a ton of TV show series as well.
Though Netflix has offered a free 30-day trial previously, that offer is no longer available. Right now there is no way to score a free trial for Netflix. However, pricing starts at $8.99 per month if you want to become a member.
Amazon Music HD: First month free
While Amazon's Music HD may not be one of the most popular streaming services out there, that doesn't mean you shouldn't consider it. Right now, the company is offering customers one free month of access to the 50 million songs it offers. After the trial, your membership will auto-renew at its regular price of $9.99 per month (or $7.99/month for Prime members) unless you decide to cancel your subscription.
Amazon now allows those who are subscribers of Amazon Music Unlimited to sign up for Amazon Music HD (opens in new tab) at no additional charge! If you're already a member of Music Unlimited, there's really no reason not to upgrade for better quality audio.
Apple Music: Three months free
Apple announced Apple Music back in 2015, and since then the service has grown rapidly. Besides streaming your favorite music on demand, Apple Music also has radio stations, one of which is the ultra-popular Beats1 that's hosted by tons of well-known artists and celebrities like Zane Lowe, Action Bronson, The Weeknd, DJ Khaled, and more.
New customers can score a free three-month trial of the service. After the trial, it automatically renews and pricing ranges from $4.99 per month to $14.99 per month depending on the plan you pick.
Spotify: First month free
When it comes to streaming audio services, Spotify is one of the most popular options that's available. It has a wide variety of music available in the collection, along with tons of user and computer generated playlists, and recently it started offering up a huge amount of podcasts. You can download music for offline listening, and the mobile interface was recently redesigned for an even better experience.
It normally costs up to $14.99 per month, depending on which plan you select, though right now you can score a free one-month trial when you sign up at Spotify.
TIDAL: First month free
If high fidelity audio is what you are after, TIDAL is the service for you. It's had a rocky start, but many people swear by it. The collection similar in size to the competition, and it offers better audio quality while streaming, so you have to weigh out the pros and cons to see if it's right for you. Right now you can score a free one-month trial to test out the service before paying a cent for it. After the free trial ends, your plan will continue unless you decide to cancel beforehand. Tidal's streaming plans start at just $9.99.
fuboTV: One week free
Fubo TV is focused on providing the best live sports streaming package there is, but there's also a number of channels for those hoping to watch reality TV, their favorite drama, or another show. In fact, fuboTV offers one of the most expansive channel selections available on a streaming service to date.
Fubo offers a free 7-day trial so you can give the service a shot without paying out of pocket. If you decide it's not for you, you can end the service without being charged before the week has ended. Currently, all four of Fubo's plans have free trials available, though this isn't always the case so you'll definitely want to take advantage of the offer while you can.
Amazon Kindle Unlimited: First month free
If you're looking for more ways to stay entertained in self-isolation other than bingeing video and streaming music, then you can't go wrong with Amazon Kindle Unlimited. Especially if you can try it out for free.
A one-month trial of the all-you-can-read eBook service is yours for the low, low price of $0 for a limited time giving you endless reading material for the next several weeks stuck indoors. The deal is only available for new Kindle Unlimited users and expires at the end of the month. Another option at Amazon scores you a 2-month subscription for only $4.99, though it will renew at its regular price of $9.99 per month after that period has ended.
Peacock Premium: Trial unavailable
The new NBC streaming service Peacock is free to join, though if you want to unlock everything the service has to offer, you'll need a Peacock Premium membership. These start at $4.99 per month for the limited commercials plan, while the Peacock Premium Plus plan at $9.99/month offers the same Premium content but without commercials.
Unfortunately, now that Peacock has new movies premiering on the service on the same day as they reach theaters, there's no longer a free trial available for either of the Peacock Premium plans. However, you can still start your account at Peacock for free and watch a ton of shows and movies on-demand for free — including a wide range of WWE content that was previously found on WWE Network.
Philo: One week free
Philo is one of the most affordable streaming services out there. With access to over 60 channels, monthly subscriptions are just $25 per month here and include channels such as A&E, AMC, BET, Comedy Central, Food Network, HGTV, Nickelodeon, VH1, and more.
Though Philo is so affordable, you can still score a free trial here to see how the service is before paying for it yourself. You can start your free 7-day trial right now, though keep in mind it will automatically renew and turn into a paid membership unless you cancel beforehand.
YouTube TV: Two weeks free
Though YouTube TV happens to be one of the pricier options for streaming live TV channels currently, it also offers some of the best quality content and more channels than most options — over 85 channels as of June 2021. Along with local news channels and cable channels, you'll have access to a DVR with unlimited space so you can record as much as you'd like. You'll even gain access to the DVR when you start a free trial.
Right now YouTube offers a free two-week trial to YouTube TV. Once your trial is over, the service will automatically renew at its regular price unless you decide to cancel your subscription. YouTube TV plans start at $64.99 per month.
YouTube Premium: One month free
YouTube Premium gives you the best experience on YouTube. At just $11.99 per month, you'll be able to watch YouTube and listen to YouTube Music ad-free — even when you're offline. YouTube Premium also gives you the ability to watch and listen to YouTube in the background when it's not the current app you're using on your phone.
YouTube Premium also has some originals and exclusive content you can't watch elsewhere. If you're tired of the ads on YouTube and you're looking for a new music streaming service, YouTube Premium is definitely worth considering. You can start a free three-month trial today to see whether you want to be a paying member.
Jared started off writing about mobile phones back when BlackBerry ruled the market, and Windows Mobile was kinda cool. Now, with a family, mortgage and other responsibilities he has no choice but to look for the best deals, and he's here to share them with you.
Why didn't y'all include Youtube Music? It gives a free trial too

Does anyone remember that add-free Hulu offer? Was that $0/99 per month? Something crazy like that. Now that was a promo!!
Android Central Newsletter
Get the best of Android Central in in your inbox, every day!
Thank you for signing up to Android Central. You will receive a verification email shortly.
There was a problem. Please refresh the page and try again.