Amazon seems committed to releasing more budget-friendly QLED TV options, and the Fire TV Omni QLED is an example of a fantastic choice that doesn't break the bank. There are some nuances, and you should definitely look somewhere else if you want a 4K TV with a 120Hz refresh rate. But casual gamers will enjoy the experience nonetheless.
Pros
+

Looks absolutely fantastic

+

The interface is fast and responsive

+

Works great as a smart home hub

+

Hands-free Alexa
Cons
-

Limited to a 60Hz refresh rate

-

Ships with Amazon's "old" Fire TV Remote
Why you can trust Android Central Our expert reviewers spend hours testing and comparing products and services so you can choose the best for you. Find out more about how we test.
Over the years, I've spent my fair share of time with plenty of different streaming devices, including many of the best Fire TV Sticks. More recently, I had the opportunity to spend a bit of time with the updated Fire TV Omni QLED, which arrived as the successor to Amazon's first foray into launching its own lineup of QLED TVs in 2021.
As someone who has more streaming devices in his house than fingers on his hands, I've pretty much nailed down the type of experience that I want. But that opinion tends to change whenever I get my hands on a TV that has smart TV functionality built-in.
Amazon Fire TV Omni QLED (2022): Price and availability
The Amazon Fire TV Omni QLED was announced in September of 2022, and is available in two different sizes; 65-inches or 75-inches. Both models are powered by Amazon's Fire TV OS and pricing starts at $799 for the 65-inch model or $1,099 for the 75-inch model. Both TVs are currently available from Amazon or retailers such as Best Buy.
Amazon Fire TV Omni QLED (2022): What you'll like
Usually, at least in my experience, the interface is fine for a month or so, and then it just starts to slow down to a crawl. This is true when using pretty much everything from Samsung's Tizen OS to Google TV and Android TV before it. It wasn't until I purchased a Fire TV 4-Series for my wife that I was able to get an idea of what to expect from a TV based on Amazon's TV OS, and now with the Fire TV Omni, the picture is even more clear (no pun intended.)
All that to say, the Fire TV Omni QLED has arguably the snappiest interface of any smart TV that I've used. I would even go so far as to say that it's even better the Fire TV Cube, however, that may be more recency bias than anything else.
Without that out of the way, let's dive into some of the other things that you'll like about the Fire TV Omni QLED.
Thanks to Amazon's decision to use QLED over OLED, this opened the door for some extra features that you might not have expected. Namely, the Omni can be turned into a piece of art on your wall, similar to what Samsung has done with 'The Frame' line of TVs. This is called the "Ambient Experience," as it shows different pictures or actual pieces of art, with a few extra goodies.
For one, you can add a series of widgets that are displayed when Art Mode is enabled, such as news headlines, the weather, or shortcuts to access your smart home accessories. But what really piqued my interest was the auto-on/off feature that's built into the Omni. In the bar at the bottom of the TV, there's a built-in sensor that can determine whether someone is in the room or not. If so, the TV will spring to life, relying on the Ambient Experience, but when the room remains empty for a while, it will simply turn the screen off.
Switching gears, I was a bit surprised to see that Amazon decided to include so many different ports with the Omni. On the left side of the TV, you'll find four HDMI ports, a USB-A port, an Ethernet port, a 3.5mm audio combo jack, an optical audio output, a 3.5mm infrared adapter port, and a traditional COAX cable jack.
And thanks to the fact that the Omni is powered by the Fire OS, you won't have to worry about "losing" an HDMI port right out of the box. This leaves you with plenty of options for everything from plugging in a soundbar, hooking up a gaming console or two, and still having ports left over.
Moving over to picture quality, I didn't really have many complaints about what the Fire TV Omni had to offer. This has replaced an older Samsung OLED TV that had been residing in my living room, and I have been mostly happy with the picture quality.
My home is a bit of an odd one in terms of window placement, so there have been times when I've needed to close the curtains just because of the glare. But some of that has also been remedied after installing an adjustable VESA mount and throwing the Fire TV Omni QLED on it.
Recently, I moved my Xbox Series X out into the living room in anticipation of Hogwarts Legacy, as my wife is a HUGE Harry Potter nerd. As expected, there wasn't anything that I needed to do in terms of adjusting for better picture quality. I just simply connected the TV and Xbox and let the automatic detection work its magic.
Since the game was released, my wife has commented multiple times about how beautiful the game looks. I just don't have the heart to tell her that it could look better if I switched the graphics settings from Performance Mode to Fidelity Mode. (Since writing this, I've made that change, but am still waiting until she notices.)
When it comes to actually watching content, there's not much to really complain about on this front either. Everything that my wife and I watch nowadays comes from one of the plethora of streaming services, and the picture quality is good enough across the board. Of course, the picture quality could always be better, but at $799 (without any sales) the Fire TV Omni QLED really just looks simply fantastic.
Given that Fire OS is at the helm, this leads us to the next area that I'd like to touch on, even if for a moment. My current smart home setup is a hodge-podge of different devices powered by different services. This includes the likes of Google Assistant with Nest Cams, a couple of Nest Hubs, a few Echo Shows, and a few Apple HomePods.
I'm currently in the process of "nuking" this setup and setting up a Home Assistant server on an old Raspberry Pi, but I haven't made it very far yet. But I have had the wherewithal to add the Google Nest Alexa Skill. With this in tow, I'm able to see a preview of who's ringing my Nest Doorbell without actually getting up off the couch. I can even ask Alexa to view the Nest Cam pointed at my patio, just to see if the neighbor's dog is paying me a visit.
There are plenty of reports about Amazon diverting attention and resources away from Alexa. And while that may end up hurting Amazon in the long run, the current iteration is just fine for most people. It might just be a matter of time before BingGPT is acting as the hub for our smart home requests anyways.
Amazon Fire TV Omni QLED (2022): What you won't
There's one thing that I haven't really touched on yet and that's the included Fire TV Remote. On the bright side, this is the same Alexa Voice Remote that you'll get with the Fire TV Cube or the Fire TV Stick 4K Max.
However, when Amazon announced the Fire TV Omni QLED (2022), the company also introduced a new and improved Alexa Voice Remote Pro. Unfortunately, this new remote has to be purchased separately, and I would've really liked to see Amazon include it.
Another area where I would've liked to see Amazon push the envelope is in gaming. Playing games like Elden Ring, Hogwarts Legacy, and even Call of Duty look pretty good on the Fire TV Omni. However, they are all locked at 30fps or 60fps (depending on the settings). As you can probably surmise, implementing a 120Hz refresh rate panel would've been the icing on the cake for me.
I'm not a display snob (at least when it comes to non-PC monitors), but I still do wish the Fire TV Omni QLED got just a bit brighter. It's fine in the evening when the sun isn't barreling through my living room windows. But I don't like feeling like I have to keep my curtains closed just to watch something.
Lastly, and this is just the drum that I'll continue to beat until something changes or it gets better. Amazon has to do something about the ads. While the interface is faster than any of the other Fire TV devices I've used, I would venture to guess it's only a matter of time before that changes. And what better way to ensure a smooth experience than to remove things that don't need to be there, especially after spending either $800 or $1,100?
I don't want, nor do I need, to have rows of suggested or sponsored content that can't be removed. Let me decide what I want quick access to from my home screen, and stop trying to force obscure services on me.
But I digress.
Amazon Fire TV Omni QLED (2022): The competition
Over the past few years, we've been seeing the competition heat up in the QLED TV space. It's pretty much a "race to the bottom" kind of situation, spearheaded by the likes of TCL, Hisense, and now Amazon.
The TCL Class 5-Series is the most common alternative for those looking at a 65-inch QLED TV with built-in smarts. Instead of relying on Fire OS, the 5-Series is powered by either Roku TV or Google TV, comes in four different sizes, and is $250 less expensive. Of course, that means you'll be sacrificing picture quality, but you could also jump up to grab the 75-inch TCL 5-Series and still pay less than the Fire TV Omni QLED.
If you want an alternative that's a step up, then you might want to check out the Hisense U8H. This one will definitely appeal to the majority of people looking for the best TV under $1,000, as the 65-inch retails for $999. It uses Google TV for your streaming needs and includes a Google Assistant-powered remote. But perhaps best of all, for gamers at least, it uses HDMI 2.1 and sports a native 120Hz refresh rate.
Amazon Fire TV Omni QLED (2022): Should you buy it?
You should buy this if:
You want a QLED TV on a budget.
You want seamless integration with Amazon's ecosystem.
You're looking for a TV that doubles as a picture frame.
You shouldn't buy this if:
You're looking for a gaming-centric TV.
You need something smaller than 65-inches or larger than 75-inches
For those who don't have the budget for something like an LG C2, Samsung Q90T, or Sony A80K, the Amazon Fire TV Omni QLED offers a great balance of good picture quality and extra features. The Ambient Experience is pretty nifty, removing the need to worry about leaving your TV on if you leave the room for more than a few minutes.
There are also plenty of ports on the side, allowing you to connect pretty much everything you could want. Plus, having a TV powered by Fire OS immediately frees up one of those HDMI ports that would otherwise be taken up by a streaming device. The Fire TV Omni QLED has also provided my best experience with Amazon's interface when it comes to responsiveness, despite the onslaught of ads.
And making things even better, Amazon has priced this right in line with the competition, removing any worries about "overpaying" for an underwhelming TV. That's not to say that there isn't room for improvement, as there's only one HDMI eARC port, and you won't find a 120Hz refresh rate.
But it's clear that Amazon is working in the right direction, and the Fire TV Omni QLED is one of those TVs that's great for the majority of users. And if you like what Amazon has to offer but prefer Google TV instead, you can just grab a Chromecast with Google TV or NVIDIA Shield TV instead.
Amazon Fire TV Omni QLED (2022)
Great for most
There's not really too much to complain about when it comes to a 65-inch QLED TV that's priced under $800. Amazon has hit the nail on the head with this TV, as long as you don't care about higher refresh rates.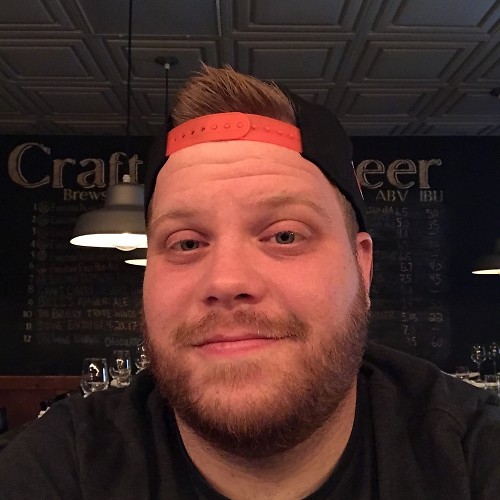 Senior Editor - Chromebooks, tablets, and wearables
Andrew Myrick is a Senior Editor at Android Central. He enjoys everything to do with technology, including tablets, smartphones, and everything in between. Perhaps his favorite past-time is collecting different headphones, even if they all end up in the same drawer.