Cyber Monday is upon us! Sure we've seen a ton of Black Friday deals trickling in since even before the start of November, but now the dam has broken and we've been flooded with amazing savings. Right now we're seeing huge savings on Amazon's own hardware, with some of these items dropping by as much as 50%. Find the one that interests you the most since they all do have relative similarities.
Watch stuff
You can get the media streaming device for $20 by itself. But why wouldn't you want to add 2 months of Showtime for no extra cost? The subscription auto renews for $11 when the trial ends. Then you can just go back to Netflix.
$19.99 $52.00 $32 off
Start with the Amazon Fire TV Stick. This media streaming player is down to $19.99 from a street price of $40. That deal price is already one of the best deals we've ever seen. Usually when the Stick goes on sale, it drops to around $30. Its lowest direct drop recently was around $25.
But you can also upgrade to a Fire TV Stick that includes two months of Showtime. If you don't already subscribe to the premium channel, you can try it out with two months free. You still only pay $19.99 total, but the subscription will auto-renew at $10.99 a month when the trial is over if you don't cancel it. In that respect, this is a far better deal because you're not only saving $20 on the cost of the device but also getting $22 worth of Showtime for free.
Upscale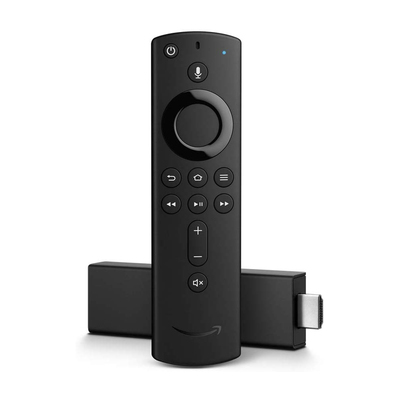 The streaming library has access to all your favorite apps like Netflix, Disney+, Prime Video, HBO, and more. Watch all the content they have, whether it's 4K or not. Up to 500,000 movies and episodes. Search for shows with the Alexa voice remote.
$34.99 $49.99 $15 off
The deal given is no longer valid and we do not have a better one. However, we have found some similar deals
If yoiu're rocking a 4K TV and can't be bothered with "standard" content, grab the Fire TV Stick 4K on sale for $24.99. That's 50% off the regular $50 price and $15 better than any price drop since Prime Day.
Much like the regular Fire TV Stick, this version gives you full access to Amazon's streaming library. That includes 500,000 movies and TV episodes from all your favorite apps like Netflix, Disney+, Prime Video, and more. You can also use the included Alexa voice remote to search with your voice or with your fingers.
For the living room
Not only do you get a media streaming device and access to Alexa, you can also control your soundbar, receiver, and TV. It also comes with an Alexa Voice Remote. The Cube has built-in speakers, a mic, and instant access to Amazon's streaming library.
$89.99 $120.00 $30 off
The deal given is no longer valid and we do not have a better one. However, we have found some similar deals
Need to stream in 4K but also need to control more of your living room? The Fire TV Cube is $30 off its regular $120 price today. This price is as low as the Fire TV Cube ever drops so you're saving as much as you can with this deal.
The Fire TV Cube has the ability to unite your living room under one device. Unite your TV, your A/V receiver, your sound bar, and more all under one roof. Use voice controls for all of it. Then stream all your favorite content in 4K with HDR support via Dolby Vision, HDR10+, and more. You'll even be able to use Alexa to control the rest of your smart home. Just mute the microphone when you want some privacy.
Cyber Monday is your last chance to grab these greal deals, so don't miss out!
We may earn a commission for purchases using our links. Learn more.