Best S22 Ultra cases 2023
Keep your Galaxy S22 Ultra in tip-top condition for years to come.
QUICK MENU
1. At a glance
2. Staff pick
3. Best wallet
4. Best rugged
5. Best cooling
6. Best clear
7. Best first-party
8. Best bumper frame
9. Best thin
10. Best for straps
11. Best eco-friendly
Even now, the Samsung Galaxy S22 Ultra is one of the best Android phones. This beastly device is loaded with a bevy of advanced features, including a 6.8-inch Dynamic AMOLED screen with full support for the S Pen stylus. Unsurprisingly, it's also a pretty expensive device that needs reliable protection from everyday wear and tear in order to maintain its good looks, which is why we've rounded up some of the best Galaxy S22 Ultra cases in the market.
Whether you want heavy-duty protection, extra grip without the added bulk, or simply something that can double up as a wallet while keeping your flagship S22 Ultra protected, there are plenty of great options to choose from. These Galaxy S22 Ultra cases not only protect your smartphone, but look quite good doing so as well.
At a glance
Staff pick
Caseology Nano Pop
Staff pick
Reasons to buy
+
Slim and lightweight
+
Multiple fun color combos
+
Wireless charging support
+
Raised edges around camera array
Reasons to avoid
-
Not very budget-friendly
Caseology's Nano Pop thin S22 Ultra case is slightly thicker than some other options, but it offers double the protection and grip. The camera array is well protected by its accent-colored modules with raised edges, and that snug fit gives your S22 Ultra a smart look.
The Nano Pop is hard to beat. We're in love with this colorful and practical case for your S22 Ultra, even if it costs a little more in comparison to other no-name brands off Amazon. Even the insides are constructed thoughtfully to prevent your flagship smartphone from getting all scratched up.
You can choose this delightful case in multiple colorways like Black Sesame with a gray accent, Burgundy Bean (which looks a bit like red bean paste), Blueberry Navy with bright yellow highlights, and Avo Green with avocado themes. However, note that all colors are available at all times.
Best wallet
VRS Design Damda Glide Hybrid
Doubles up as a wallet
Reasons to buy
+
Integrated card/cash compartment
+
Air cushions and reinforced build for heavy-duty impact resistance
+
Kickstand in the back
+
Raised edges all around, including ports
+
Good value
Reasons to avoid
-
Incompatible with wireless charging
-
Adds a lot of bulk and weight
-
Only two similar dark colorways
VRS Design's Damda Glide Hybrid case for the Galaxy S22 Ultra is thicker than most, but at least it puts that bulk to good use, as there's a handy card/cash compartment integrated into the back panel. It can hold four cards and some, which is twice what some other competing wallet and folio cases for the S22 Ultra can manage.
The design of the Damda Glide Hybrid is extremely versatile. You get a nice kickstand affixed to the back of the semi-automatic sliding cover, and it works vertically as well as horizontally, for easier reading or binge-watching.
Let's not forget that the Damda Glide Hybrid cover is extremely rugged too, with air cushions for bolstered shock-proofing and heavy-duty impact resistance all around. You won't be able to ditch the cord and charge wirelessly, but at least you know your S22 Ultra will be super safe inside this thing.
Best rugged
Poetic Spartan
A true warrior
Reasons to buy
+
Seriously robust defenses
+
Kickstand built-in
+
Comes with a screen protector and frame
+
Five awesome colorways
Reasons to avoid
-
Very chunky and heavy
-
Costly for a case
While there are many heavy-duty cases for the Samsung Galaxy S22 Ultra, few look as dignified as the Poetic Spartan. The leather-textured panels and deeper blue and green backplates match the S22 Ultra's colorways quite well. And if those shades aren't your cup of tea, orange, and more neutral black shades are also on offer. In fact, you get a total of five colors to pick from.
If this S22 Ultra case could talk, it'd be screaming "This is SPARTA!" because it really is equipped for battle. Every orifice is covered, protected by bezels that jut out, and a robust multi-layered casing.
The Poetic Spartan cover even comes with a built-in screen protector for your S22 Ultra. However, this high-grade security comes at a price, and we're not talking about the money here. This thing adds so much bulk and weight to the phone that you'll feel as if you're carrying a tank in your pocket.
Best cooling
Spigen Cryo Armor
Tough and reliable
Reasons to buy
+
Unique anti-slip hexagonal texture
+
Splendid design
+
Rugged protection with Air Cushion Technology
+
Not as bulky as most heavy-duty cases
Reasons to avoid
-
Only one colorway available
Spigen's cases are known as being some of the finest out there, and the Cryo Armor is no exception. Designed to keep your phone from overheating, it's a great option if you plan on doing a lot of gaming on your S22 Ultra. for the avid gamer, or even just someone that lives in a hot environment. The blue accents of the hexagonal patterns of the back panel enhance its overall design without making things too flashy.
The aforementioned hexagonal pattern does a lot more than adding to the looks, as you also get improved in-hand grip, which is essential for a phone as huge as the S22 Ultra. Spigen has also incorporated its 'Air Cushion' technology in it for added drop protection.
While that's all great, we really wish the Cry Armor came in some more colors, even if for just the accents. Perhaps something like green or red would've looked absolutely awesome, don't you think?
Best clear
TORRAS MoonClimber
More than just a clear case
Reasons to buy
+
Versatile kickstand
+
Durable build
+
Budget-friendly
+
Two colorways available
Reasons to avoid
-
Clear covers yellow over time
The TORRAS MoonClimber series is available for a wide range of smartphones (both Android and iOS), and we're glad that list includes the Galaxy S22 Ultra too. This clear S22 Ultra case is both affordable and durable and even supports full wireless charging.
You get a transparent TPU design that lets you admire your Galaxy S22 Ultra's fancy back in all of its glory. TORRAS promises robust shock-proofing and increased impact resistance, and you can choose from two colorways — clear and green — although that choice applies only to the frame and the kickstand.
The most attractive feature of the TORRAS MoonClimber case for the S22 Ultra is the above-mentioned kickstand. It can be used to prop up the Galaxy S22 Ultra in both landscape and portrait orientations. On top of that, you can even adjust the angle for a better overall experience.
Best first-party
Samsung Galaxy S22 Ultra Silicone Cover With Strap
Made by Samsung, for Samsung
Reasons to buy
+
Comes with a phone strap
+
Smooth, grippy material
+
Lots of swappable strap options
+
Doesn't add much weight or thickness
Reasons to avoid
-
Expensive for a thin case
-
Two basic shades
-
Not rugged
Samsung always launches a slew of accessories to go with its new products, and this Silicone Cover with Strap is the perfect accessory for your S22 Ultra. Yes, the name is a bit bland, but this thing is anything but boring. This is easily one of the best first-party accessories for the S22 Ultra.
The strap on the back of this official S22 Ultra case acts both as a phone grip and an easy way of personalization. With the strap around your one hand and the S Pen in your other, note-taking is a breeze.
Now, being a slim silicone case, it doesn't do much in terms of adding protection to the Galaxy S22 Ultra, but that strap can prevent your phone from slipping away from your hand. You can buy alternative straps in various colors, patterns, artist designs, and licensed designs, but the case itself is offered in only two simple colors.
Best bumper frame
CaseBorne R Series Aluminum Frame
Show off your phone without the risk
Reasons to buy
+
Aluminum frame built like a tank
+
12-foot drop protection
+
Clear back shows-off S22 Ultra
+
Wireless charging-friendly
+
Three finishes for the frame
Reasons to avoid
-
Bulky sides
-
Not as cheap as most bumper cases
Most clear cases aim to be as invisible as possible, but CaseBorne instead focuses on drop protection. This Galaxy S22 Ultra bumper case should help your phone survive 12-foot drops, while letting you show off those swanky colors. An aluminum frame makes the case even more rigid.
CaseBorne — formerly known as ArmadilloTek — has a few opaque finishes on offer as well. However, we are partial to the bumper cover Aluminum Frame style. You even get to choose the shade of the frame. From Black, Blue, and Iridescent, the last is definitely our favorite as it adds just the right amount of pizazz.
Although the sides of the CaseBorne R Series Aluminum Frame are bulky, it is pretty nifty that you still get wireless charging support for your S22 Ultra. Most covers offering that much protection usually do away with that feature by just slapping on layers of defensive materials, so we're glad it's here.
Best thin
Incipio Duo
Double up
Reasons to buy
+
12-foot drop protection with raised lips
+
Antimicrobial properties
+
Slim fit
+
Made with recycled materials
Incipio's Duo cover for the S22 Ultra comes in four demure color combos, though it can be hard to find them all available many times. Incipio played it safe with this case and went with subdued mature tones like Denim Blue and Slate Grey. Of course, for the more adventurous users there's always the bright Red colorway.
Your Galaxy S22 Ultra will stay safe in this cover, thanks to its dual-layer protection that is good for keeping your phone shielded from up to 12-foot high drops. On top of that, this S22 Ultra case also incorporates antimicrobial properties that help kill off 99 percent of surface bacteria.
The planet will also thank you since the Incipio Duo case is made using recycled materials. We think this case is a winner in every way, save for the price, which could be a bit lower in our opinion.
Best for straps
Ringke Onyx
Texture like no other
Reasons to buy
+
Very affordable
+
Sleek build with interestingly grippy texture
+
Lanyard holes for straps (not included)
+
Raised bezels and resistance to 12-foot falls
+
Doesn't interfere with wireless charging
Reasons to avoid
-
TPU isn't very high quality
-
Three boring colorways
This flexible case from Ringke won't add any bulk to your Samsung Galaxy S22 Ultra, but it will improve grip and protect your smartphone from scratches, slips, and smaller drops. The Ringke Onyx is a sleek thing that barely alters the overall weight of the S22 Ultra.
You can grab the Ringke Onyx for your S22 Ultra in cool and muted tones, with a matte finish that obscures scuffs. The raised feet also let your phone sit flat on your desk or table. Once again, this smartphone protects your Samsung Galaxy S22 Ultra without interfering with its wireless charging functionality.
Ringke plops a cherry on top by giving you a fantastic price for the Onyx case. If you don't feel as confident in its sturdiness, there are lanyard holes you can use to attach phone straps. It is also a tad disappointing that such an interestingly textured and affordable S22 Ultra cover doesn't come in more creative shades.
Best eco-friendly
UAG Biodegradable Outback Series
Good for the environment
Reasons to buy
+
100 percent biodegradable
+
12-foot impact protection
+
Snug fit and compact casing
+
Supports wireless charging
Reasons to avoid
-
Only two colors
-
No stand like other UAG cases
-
Costly offering
Urban Armor Gear, or UAG as it's better known, is famously good at providing rugged protection for flagship Android phones. Although UAG's cases can be quite expensive, you get your money's worth in terms of quality, features, and endurance.
The Biodegradable Outback Series is a fantastic take on eco-friendly covers. Unlike soft compostable cases from brands like Pela, the UAG Biodegradable Outback Series case actually reinforces drop protection on your S22 Ultra. Make no mistake, this is still an admirably slim case, but it can still help your smartphone withstand up to 12-foot-high falls.
Now, if UAG just rolled out more than the two basic shades for this model, it would be the ultimate S22 Ultra case. For the sake of Mother Earth though, this fantastic environmentally-friendly accessory is worth every penny.
Here's why you need one of the best S22 Ultra cases
Why you can trust Android Central Our expert reviewers spend hours testing and comparing products and services so you can choose the best for you. Find out more about how we test.
The Galaxy S22 Ultra is one of the best Android phones and is one of the largest and heaviest of the S22 series. That extra mass means it falls with more force, so you need the best drop protection for this top-tier device.
For most people, the Caseology Nano Pop is the perfect case. It's not too bulky, it looks fantastic, and it adds a more than reasonable amount of protection to your S22 Ultra. Heavy-duty cases like the Poetic Spartan and CaseBorne R Series add in as much drop protection as they can, while still trying to meet the other major needs of their users: functionality and visibility, in that order.
Speaking of functionality, even if kickstand cases aren't usually your jam, you might want to give them fresh consideration for the Galaxy S22 Ultra. The smartphone is basically a mini tablet; being able to draw up notes, app feeds, or make Zoom calls, it comes in very handy very quickly. If you're concerned about running out of charge, a battery case is also a clever backup.
While Samsung itself makes a handful of quality cases for this phone, there are a ton of other options too. Or you can just grab a separate phone grip that doubles as a kickstand and call it a day.
If you prefer your protection less tank-like and more subtle, Ringke Onyx and Incipio Duo both offer grip and security in more svelte packages. Don't forget, while a case keeps most of the outer surfaces safe from drops, be sure to get one of the best screen protectors for the Galaxy S22 Ultra to keep the display safe as well.
Get the Android Central Newsletter
Instant access to breaking news, the hottest reviews, great deals and helpful tips.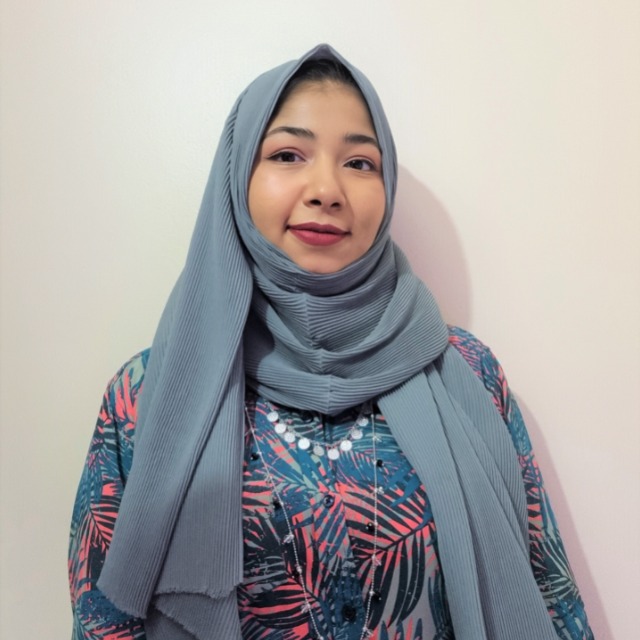 Editor — Accessories, speakers, and tablets
Namerah enjoys geeking out over accessories, gadgets, and all sorts of smart tech. She spends her time guzzling coffee, writing, casual gaming, and cuddling with her furry best friends. Find her on Twitter @NamerahS.