Best environmentally-friendly phone accessories 2023
Get a case that's good for the flowers.
Technology and sustainability were mutually exclusive terms for quite a while, but these days, it's much easier to combine green living with the best Android phones. These cases, chargers, and accessories are sustainably made, compostable, and/or made with renewable materials. Here are the most environmentally-friendly phone accessories you can buy for your smartphone today.
Go green with these eco-friendly phone accessories
Why you can trust Android Central Our expert reviewers spend hours testing and comparing products and services so you can choose the best for you. Find out more about how we test.
Compostable and charitable
Pela was one of the earliest options in the eco-case game. It still offers the greatest selection of compostable cases for not only iPhones and Samsung phones but also Pixels and a couple of other brands' devices. There are several types of Pela cases these days, including monochrome options, patterned numbers, and wallet options.
Nimble Eco-Friendly PowerKnit USB-C to USB-C Cable
For you, for the planet
Founded by three former Mophie employees, Nimble knows how to make great chargers and cables while reducing the e-waste rampant within the smartphone accessory industry. Made from certified recycled plastic and aluminum, this USB-C cable should last you years and comes with a bag for you to ship old tech to Nimble for free recycling.
Sustainable grip
PopSockets are fun plastic grips, but plastic isn't usually an eco-friendly material long-term. That's why the team at PopSockets debuted PopGrip Plant, a series of PopSockets made with 35% plant-based materials. There are four transparent colors you can choose from, or you can make a custom PopGrip Plant with your own photo.
Incipio Organicore Series
Plant-based protection
Incipio is relatively new to the eco-friendly game, but I'm happy to report its Organicore cases are quite fetching and made of 100% compostable, plant-based materials. Organicore is available for iPhones and the Galaxy S series. Hopefully, it'll make its way to Pixels and other phones soon, as well as give us more color options like iPhones get.
Nomad Base Station Hub Edition
Recycled leather
This premium-looking, high-quality charging pad is capable of charging four phones at once with two on the pad and two plugged into the USB-C and USB-A ports. Being able to toss down two phones or a phone and your wireless earbuds is wonderful. You can choose to get the Nomad Base Station Hub Edition made of recycled leather or eco-friendly walnut.
Fun-loving and different
CASETiFY offers a variety of bright, fun-loving cases that really pop. Not only are they bursting with personality, but most CASETiFY cases are made of recycled and biodegradable ingredients. You can grab CASETiFY covers for popular Pixels, iPhones, Galaxy devices, and more.
Green grip
In addition to eco-friendly phone covers, Pela also makes sustainable phone grips. They are affordable and come in nine different shades. Apart from adding grip to your phone, you can also use the Pela Grip as a makeshift kickstand in a pinch.
Nimble APOLLO Wireless Stand
One of a kind
This 15W wireless charging stand supports iPhone, Pixel, and Samsung fast wireless charging. Because the silicone used on the top is recycled, no two APOLLO wireless chargers look the same. Nimble includes a 20W wall charger in the box so that you won't have to scramble to find a compatible charger, and like the cable, you get a recycled bag to ship e-waste out for recycling.
UAG Biodegradable Outback Series
Keep our oceans clean
UAG's pretty proud of all its rugged-yet-compact cases, but the praise is deserved for the Biodegradable Outback Series. These cases are 100% biodegradable and compostable, and it comes in a nice green colorway. The Biodegradable Outback Series is available for iPhones and the Samsung Galaxy S series.
Kerf Wireless Charging Block
Customizable wood
The housing for this beautiful Kerf Wireless Charging Block is made of 100% natural wood. It comes in 15 different wood species and you can customize it based on your likes. It supports a 10W wireless charging speed and you get QC 2.0 and 3.0 Fast Charging compatibility.
House of Marley Champion True Wireless Earbuds
Plant-based earbuds
Sustainable phone cases are easier to come by, but have you ever seen eco-friendly wireless earbuds? The House of Marley Champion True Wireless Earbuds are made of natural components and shipped in recyclable packaging. You get touch controls, USB-C fast charging, and a battery life of 28 hours including the case.
OtterBox Symmetry and Symmetry Clear Series
Think inside the box
OtterBox started adding recycled materials to its cases back in 2020. While most series are 30-50% recycled, the Symmetry Series features a whopping 60% recycled plastics, meaning that you don't have to sacrifice quality or protection just to get an eco-friendly product. OtterBox cases are available for most Samsung, Google, and OnePlus phones, among others.
Great for you, great for the planet
As a case fiend, I'm happy to see more environmentally friendly phone accessories beyond the traditional Pela cases. OtterBox, Incipio, CASETiFY, and UAG are just a handful of the companies joining the sustainable accessory game. Tech21 has several series of eco-friendly cases for the best Android phones from Samsung, Google, OnePlus, and more. Woodworking accessory makers like Carved and Kerf also crank out one-of-a-kind cases and even wireless chargers.
Finding sustainable chargers and cables is more difficult. Honestly, for cables, I'd just as soon you buy the most durable, long-lasting USB-C cable you can and take good care of it rather than try to find an inferior cable that uses recycled materials. The Nomad Wireless Charger uses some recycled materials for the exterior, but everything inside is shiny, new, and should last you years, which is the most important part of buying eco-friendly today: buy something that won't end up in a landfill in a year or two, buy something worthwhile that will go the distance.
Other ways to be eco-friendly with your tech purchases
This will sound counter-productive, but if you can't find an eco-friendly solution for all of your tech means, all is not lost. It simply means that you need to follow three other guiding principles when shopping for technology:
Don't buy something new until the old one breaks. Do you want to reduce e-waste? Don't buy tech you don't need. If you already have a cable and it works, don't buy a new one! This goes double for anything that needs to hold a charge, like Bluetooth headphones and power banks. These devices don't like to be relegated to a shelf and left to rot, as their batteries will lose their charging capacity over time if left unused with full cells.
Don't buy anything that uses micro-USB ever again. USB-C will last longer and will allow you to charge much more of your tech with one cable. Fewer cables mean fewer chargers and fewer things that need to be bought or thrown out. If it uses micro-USB or mini-USB, use your current one until it breaks, then buy something that uses USB-C instead.
Buy something that will last. If you buy something durable and dependable, you can avoid having to replace it for as long as possible, limiting the e-waste you produce as well as saving you money.
Sign up for Black Friday email alerts!
Get the hottest deals available in your inbox plus news, reviews, opinion, analysis and more from the Android Central team.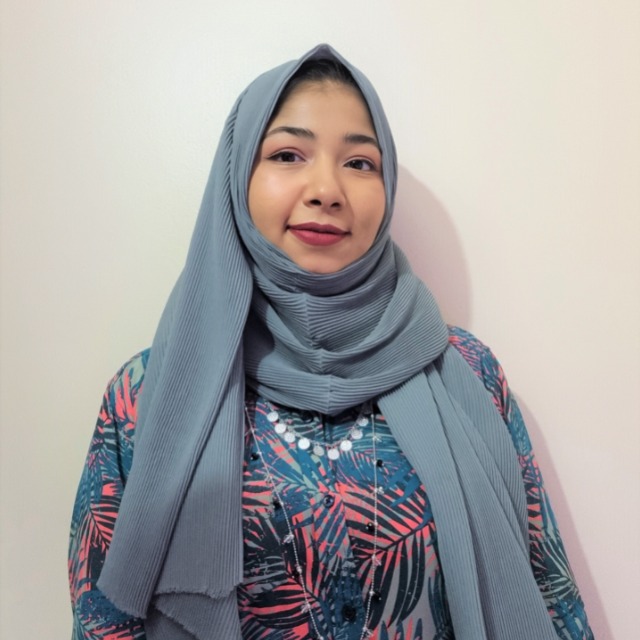 Editor — Accessories, speakers, and tablets
Namerah enjoys geeking out over accessories, gadgets, and all sorts of smart tech. She spends her time guzzling coffee, writing, casual gaming, and cuddling with her furry best friends. Find her on Twitter @NamerahS.