Best Samsung Galaxy S22 chargers 2023
Get charged as fast as possible with a USB-C fast charger.
Just about any USB-C cable can charge your Galaxy S22 but to get powered up as fast as possible, you'll need the right charger. The base S22 can charge at up to 25W, while the S22+ and the S22 Ultra can reach charging speeds of up to 45W, but only if you use a charger with both Power Delivery (PD) and Programmable Power Supply (PPS) support. Here are some of the best Galaxy S22 chargers that'll ensure you get the best experience out of your new smartphone(s).
These are the best charging bricks for your S22
Why you can trust Android Central Our expert reviewers spend hours testing and comparing products and services so you can choose the best for you. Find out more about how we test.
Samsung 45W USB-C Super Fast Charging Wall Charger With Cable
Straight from Samsung
Samsung may not be shipping a charger in the box anymore, but that's okay because it'd most likely be a 25W adapter anyway. Your Galaxy S22+ or S22 Ultra deserves the full 45W of Samsung's Super Fast Charging speeds. With this charger, you also get a USB-C to USB-C cable.
Shargeek 65W 2-port charger
Charge your laptop and phone
Shargeek has been winning some geek mindshare thanks to its clear power banks but it also makes some visually dynamic wall chargers such as this bright yellow 65W charger. The top USB-A port can supply up to 18W with the bottom USB-C port capable of 65W with one device or 45W with two. That's plenty to charge up your phone and Chromebook at the same time.
Elecjet 45-Watt USB-C Superfast Charger
Minimally awesome
Elecjet got into the PPS charger game back when the Galaxy Note 10 launched and continues to be a solid option today. This 45W USB-C charger features a super-minimal design, and the lack of any branding also helps it blend in with the rest of the chargers on your desk's power strip.
Spigen 45W ArcStation Pro GaN Charger
Stylish and compact
Spigen's Samsung-focused ArcStation Pro is a bright white charger that's about the size of Samsung's own offering. It has foldable prongs and Power Quality Technology, a feature that's designed to minimize voltage spikes that can damage your device(s).
Baseus 65W 3-Port Foldable USB-C Wall Charger
Multi-port flexibility
Why buy a charger that only charges one thing when you can have one that can juice up multiple gadgets? Baseus' 65W charger features two USB-C ports and a USB-A port, but only the top plug (Type-C1) can do 45W, and it gets 45W no matter how many ports are in use.
Samsung 25W USB-C Travel Adapter
Best for the Galaxy S22
The standard Galaxy S22 only supports wired charging speeds of up to 25W, so if you need a basic wall charger for home use and don't care about the extra speeds, Samsung's own 25W charger is the way to go. There's even a USB-A to USB-C cable included in the package.
Spigen 40W Dual USB-C Charger
Up to 30W per device
The Spigen 40W dual USB-C charger has two ports to support charging two devices at once by if you're in need of a quick top-up, it can direct 30W of power to a single port. If you're charging two devices, you still get a respectable 20W of power on both ports.
Belkin Boost Charge 25W USB-C charger
Only what you need
It's great that you can get a compact charger with more power than you need, but if you just want something for your S22, there's no need to go overboard. This 25W USB-C charger from Belkin will charge your S22 at full speed and will still work great with other PD devices.
Spigen 27W ArcStation USB-C charger
Compact fast charging
This Spigen charger can output up to 27 watts over USB-C in a compact housing that's easy to keep with you. This charger is an excellent option to keep in the car or the bottom of your bag, with enough power to keep you topped up without unnecessary bulk.
Power Delivery brings more choice and flexibility
Samsung's 45W Super Fast Charging Wall Charger is surprisingly affordable, but the lack of folding plugs means it's best suited for a home environment rather than carrying around in your backpack. The Shargeek 65W charger is hard to miss with its bright yellow plastic catching the eye in a sea of matte white and black chargers. It has two ports with an 18W USB-A port and a 45W USB-C port when both are in use. If you're looking for the faster charging possible on one of the best Chromebooks, you can use a single cable for the full 65W of charging. With PD 3.0 charging, this charger can deliver top charging speeds to just about any USB device.
While 45W charging is limited to the Galaxy S22+ and S22 Ultra, you should consider buying a 45W (or higher) charger for the regular Samsung Galaxy S22 as well. 45W is laptop-capable charging speed, so you'll be getting an accessory that's powerful enough to potentially charge every device in your bag during trips — or even at home, if you're living the "one charger to rule them all" lifestyle. It's far better to have a more powerful, widely adaptable charger than one that can only charge your phone in the age of USB Power Delivery.
You'll still only get 25W max speed with a 45W charger on the small Galaxy S22, so don't worry about it breaking your battery. The Programmable Power Supply protocol that Samsung's Super Fast Charging is built on uses a high-quality e-marked cable to negotiate just how much power the charger sends to the phone. You'll need to pick one of these up, too, if your charger didn't come with one, as Samsung only ships a 25W cable with the Galaxy S22.
Get the Android Central Newsletter
Instant access to breaking news, the hottest reviews, great deals and helpful tips.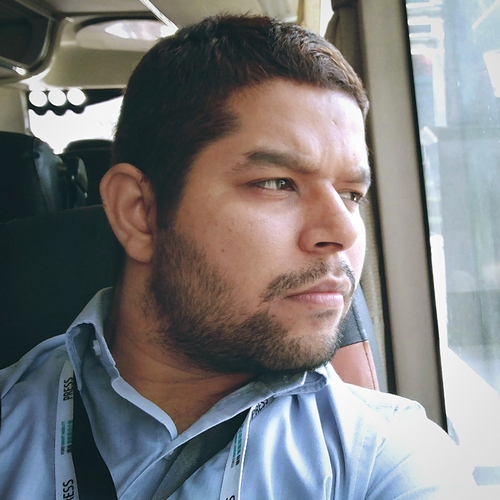 When Rajat got his first PC—a Pentium III machine with 128MB of RAM and a 56kbps dial-up modem—back in 2001, he had little idea it would mark the beginning of a lifelong love affair with gadgets. That fascination, combined with a penchant for writing and editing, ultimately led to him becoming a technology journalist. Some of Rajat's other interests include Photography, Hand Lettering, and Digital Typography. He's also somewhat obsessed with wrist-worn timepieces, and appreciates a Casio just as much as a Jaeger-LeCoultre.