Best cables for Samsung Galaxy S22 in 2023
Your Galaxy S22 needs the right cable to hit those fast charging speeds.
Among a plethora of advanced features, Samsung's latest Galaxy S22 smartphones also come with super-fast charging capabilities. While the standard Galaxy S22 can charge at up to 25W, the Galaxy S22+ and Galaxy S22 Ultra are capable of hitting up to 45W charging speeds. However, the cables shipped with these smartphones are only rated for a maximum of 25W. If you want faster charging speeds, you not only need a fast wall charger, but also a special e-marked cable. To make things easier for you, we've rounded up some of best Galaxy S22 cables available in the market. And the best part is that these can also juice up a variety of other devices that come with USB-C charging support.
Check out the best Galaxy S22 cables you can buy
Why you can trust Android Central Our expert reviewers spend hours testing and comparing products and services so you can choose the best for you. Find out more about how we test.
Anker 643 USB-C to USB-C Cable
Staff Pick
From your MacBook to your Galaxy S22 and everything in between, the Anker 643 is one cable that can charge them all. It supports a power output of up to 100W and comes in a variety of colors including green, blue, and yellow. The cable features a soft-touch silicone finish and is rated for a 25,000-bend lifespan.
Rampow USB 3.2 Gen 2x2 USB-C Cable
Braided covering for added strength
Most e-marked charging cables are still limited to USB 2.0, but this offering from Rampow supports the latest USB 3.2 Gen 2x2 standard, giving you up to 20Gbps data transfer speeds and 4K video output. Its braided covering ensures extra durability and there's up to 100W charging support as well.
Extra length for easier use
If you need a sturdy and long charging cable that can easily run from faraway wall outlets to your devices, get Uni's USB-C charging cord. Having a length of 10 feet (although there are 6- and 15-feet long options too), it sports a special e-marker chip for power output negotiation with the Galaxy S22 smartphones and numerous other compatible devices.
Baseus USB-C to USB-C Cable
Made from premium materials
Baseus is known for its premium accessories, and this USB-C to USB-C charging cable is yet another great offering. With support for up to 100W PD charging output, it's made using premium Zinc alloy material and features a nylon braided covering that not only adds to the durability but also makes it look good. It's also backed by a two-year warranty, so you get complete peace of mind.
UGREEN USB-C to USB-C Cable
Comes in Green, Blue, and Black
UGREEN's USB-C to USB-C cable can reach a power output of up to 100W, which makes it perfect for charging a wide range of gadgets ranging from the Galaxy S22 to the MacBook Pro. The cable sports a nylon braided covering and is durable enough to withstand over ten thousand 90-degree bends. Perhaps its only downside is slow data transfer speeds due to USB 2.0 standard.
AINOPE USB-C to USB-C Cable
Connects at a 90-degree angle
Most charging cables fray or get damaged over time, especially at the end that connects to your smartphone. However, that's not going to be a problem for AINOPE's offering, as it sports a 90-degree connector that lets you use your smartphone while it's being charged, that too without bending the cable. It's rated for up to 100W output and is available in a variety of colors like red and purple.
Anker Powerline III USB-C to USB-C Cable
Simple but reliable
Anker's Powerline III USB-C to USB-C cable may not have a fancy braided covering or a variety of color choices, but it's a reliable product that gets the job done with minimal fuss. The cable has a built-in e-marker chip that lets it negotiate power output with the Galaxy S22, as well as a multitude of other compatible devices. It's rated to withstand up to 25,000 bends and is even backed by a lifetime warranty.
Native Union USB-C to USB-C Desk Cable
Ideal for nightstand charging
If you've ever felt the frustration of your cable slipping off your nightstand, you're going to love Native Union's USB-C to USB-C cable. It features a handy weighted anchor on one end that lets it firmly rest on a surface without slipping away. This weight can even slide along the cable, giving you just the right amount of adjustment. But as useful as this feature is, it's why this cable is a bit more expensive than the other offerings.
Samsung 45W Charger and USB-C to USB-C Cable
Official cable and charger combo
Not a fan of third-party offerings? Well in that case, Samsung's own 45W wall charger and USB-C to USB-C cable combo is going to be perfect for your Galaxy S22 smartphone(s). While it's ideal for phones, it might not charge bigger devices such as laptops at high speeds, so make sure you keep that in mind before you pick one up.
The best Galaxy S22 cables need special e-marking chips
If you want to take advantage of super-fast charging speeds for your Samsung Galaxy S22, Galaxy S22+, or Galaxy S22 Ultra, you need a Power Delivery (PD) charger that also supports the Programmable Power Supply (PPS) standard. Apart from that, you'll also need a special e-marked cable that has an integrated chip that allows it to negotiate the best charging power output with the smartphone. Finding e-marked cables in the 60W range can be a tad difficult since you can make Power Delivery (PD) charging cables up to 3A (with a maximum of 60W output) without e-marker chips, but 5A (with 100W output) cables have to have them, so they're your surefire bet for the Galaxy S22 series smartphones. When combined with the best Samsung Galaxy S22 chargers, they'll give you charging speeds that will make the S22's top-tier user experience even better.
Anker's 643 USB-C to USB-C cable gets our top vote as it's durable, reliable, and lets you charge a wide array of devices. The fact that it's available in a wide range of cool colors means that you might just be able to get one that goes perfectly well with the shade of S22 you have (or plan on buying!).
On the other hand, if you need something longer, Uni's 10-feet long cable can reach just about any wall outlet in your house or office. Then there's Native Union's unique offering, which features an adjustable weighted anchor that'll keep it planted firmly on any surface, without you having to worry about it slipping away.
Sign up for Black Friday email alerts!
Get the hottest deals available in your inbox plus news, reviews, opinion, analysis and more from the Android Central team.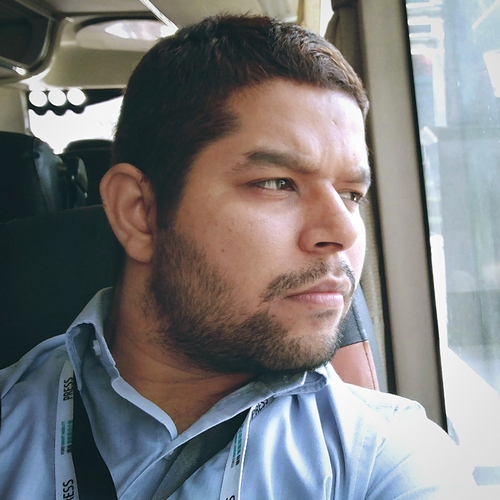 When Rajat got his first PC—a Pentium III machine with 128MB of RAM and a 56kbps dial-up modem—back in 2001, he had little idea it would mark the beginning of a lifelong love affair with gadgets. That fascination, combined with a penchant for writing and editing, ultimately led to him becoming a technology journalist. Some of Rajat's other interests include Photography, Hand Lettering, and Digital Typography. He's also somewhat obsessed with wrist-worn timepieces, and appreciates a Casio just as much as a Jaeger-LeCoultre.