Best PS4 controllers 2022
Enhance your gaming experience.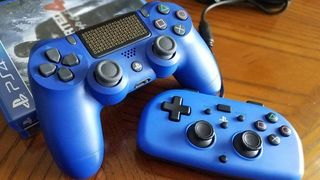 (Image credit: Future)
The stock controller for the PS4 is good, but there are a lot of options out there that offer a different experience. If you're looking to spend some money on top quality or if you want something less expensive, we have options based on your budget. Whether you're a competitive gamer, have kids who want to play, or just want something with a more comfortable grip, you'll find something here for you.
The best PS4 controllers
Why you can trust Android Central Our expert reviewers spend hours testing and comparing products and services so you can choose the best for you. Find out more about how we test.
ASTRO Gaming C40 TR
Competitive advantage
Reasons to buy
+
Highly customizable
+
PC compatible
+
Comes with a six-month warranty
+
Can easily swap between wired and wireless
Reasons to avoid
-
Battery can't be replaced
-
Doesn't use Bluetooth
The TR in the controller's name stands for tournament ready, and it delivers on its promise of being perfect for competitive gamers. The Astro C40 TR comes with the components needed to customize your controller, whether you prefer the traditional PS4 DualShock style, or something more like an Xbox controller. You can also further refine your experience by choosing the height and concavity of your stick caps.
The software allows you to save button configurations and sensitivity, as well as setting your audio preferences. You can then quickly swap between profiles saved on the controller. You can play wired to avoid any latency, but the controller also has a battery that lasts for 12 hours, and you can swap between the two modes with the touch of a button. Just remember to have the peripheral wireless transmitter attached, as the controller doesn't use Bluetooth.
ASTRO aims to make the investment more palatable by throwing in both a travel case and a six-month warranty. The biggest weakness is the battery, which is designed for 500 charge cycles but can't be easily replaced. But by then, there might be an even more premium option.
DualShock 4 Wireless Controller for PlayStation 4
Brighten up your gaming
Reasons to buy
+
Lots of different looks
+
Very durable
+
Easy to share video and screenshots
+
Built-in speakers
Reasons to avoid
-
Can have issues charging
-
Not particularly comfortable
If you're pretty happy with the way your PS4 handles, but want a cooler looking controller, you can stick with the official Sony DualShock and just pick something you like from the wide selection of different colors and styles available. The manufacturer released a bunch more looks last fall, so you have more options than ever.
The PS4's default controllers are generally a solid pick since it'll survive being dropped a few times, and has built-in speakers so you can plug in headphones if noise control is a concern. It's also great for social gaming, letting you save and share videos and screenshots with just the press of the button.
The downside is it's just not as comfortable in your hands as some models. It also has a mediocre battery life, which is made worse by the fact that the micro-USB used for charging is finicky, and you won't get any charge if you don't hook it up exactly right.
Nacon Revolution V3
Xbox One controller for a PS4
Reasons to buy
+
Controls are similar to an Xbox One's
+
Can be weighted
+
Stores four customizable profiles
Reasons to avoid
-
Buttons can deteriorate after prolonged use
-
Uncomfortable grip
Some folks love the PS4, but wish the controller was more like the Xbox One's with its offset analog sticks. Many find this layout more ergonomic, which makes the Nacon Revolution V3 a great option to try. The controller is also particularly well designed for fighting games and esports, featuring an eight-way directional pad, as well as dual analog triggers and shoulder buttons.
You can further customize your experience with a compartment that stores weights, letting you adjust the balance to your preferences. There's also interchangable stick heads and smart LED indicators. The controller supports wired and wireless modes, unlike the prior model, the Nacon Revolution V2.
TERIOS Gaming Pro Controller
Superior button customization
Reasons to buy
+
Two extra mappable buttons
+
Great battery life
+
Available in a range of colors
+
Lightweight
Reasons to avoid
-
No stick customization
-
Small touchpad
The TERIOS Gaming Pro Controller is one of the best controllers that the company has to offer. One of the key features of the controller is the inclusion of two extra buttons on the rear, enabling the user to remap buttons and tailor the gaming experience. The feel of its face buttons and triggers are also excellent, leading to precision when gaming. The battery life is impressive too, with TERIOS boasting a 10 hour charge.
The controller uses superior 4.2 bluetooth, greatly reducing latency, while its light weight helps reduce fatigue during long play sessions. It's able to be used on all models of the PS4, and is available in a few different colors. One downside to this controller is that stick customization isn't an option, but the extra buttons at least allow some personalization.
HORI Mini Wired Gamepad
A controller for small hands
Reasons to buy
+
Designed to fit small hands
+
Affordable price
+
Long cable
Reasons to avoid
-
No speaker
-
No motion sensor
-
Cheaply made
If you're trying to get your kids into gaming, they may struggle to properly use a controller where the buttons are spaced for adult hands. The HORI Mini Wired Gamepad will remove frustration, with an easy grip and layout that's 40% smaller than the standard DualShock. It's also much cheaper, so you don't have to worry if your children are rough with it.
The Mini attaches to your console with a 10-foot cable, which should give your kids plenty of space but also keep them from losing it in the couch. This controller doesn't have a lot of the bells and whistles you'd find on a DualShock like the lightbar or stereo headset jack, but as an introduction to gaming, it will do nicely.
Nacon Wired Compact
Affordable quality
Reasons to buy
+
Satisfying to use
+
Cheap price
+
Wide variety of colors
+
Long cable
Reasons to avoid
-
No speaker
-
No lightbar
-
No motion sensor
-
Wired
If you're looking for a new controller, but want something a bit cheaper than the official option, the Nacon Wired Compact is a solid choice. The cheaper price tag does result in some lost features, including the speaker and obviously the wireless connection, but the essentials for playing the vast majority of games are still present.
The touchpad is excellent, and the face buttons and triggers are slightly bigger than the standard controller, making it slightly easier to use. The 3m long cable helps manage the fact that it isn't wireless, and the controller overall captures the general visual appeal of the original. A wide variety of colors are also available, giving you tons of choice when purchasing.
Bottom line
There's no shortage of options for great PS4 controllers. Everything listed here will offer a delightful gaming experience, no matter your choice of genre or if you're using a PS4 versus a PS4 Pro. We especially want to highlight the ASTRO Gaming C40 TR for its ability to allow players to fully customize their experience by choosing the height of stick caps and changing your button inputs.
Cheap is about the only thing you can't call it. However, what you get for the price tag is a controller that you can modify to your heart's content until you find the perfect fit. Software lets you remap the buttons and save custom settings, including those relating to audio.
If you can't afford it or if you're looking for an even more premium experience, check out our other picks to find something that will suit your gaming needs. If you're interested in using these controllers with your phone, you'll want to examine the best PS4 controller phone mounts.
Sign up for Black Friday email alerts!
Get the hottest deals available in your inbox plus news, reviews, opinion, analysis and more from the Android Central team.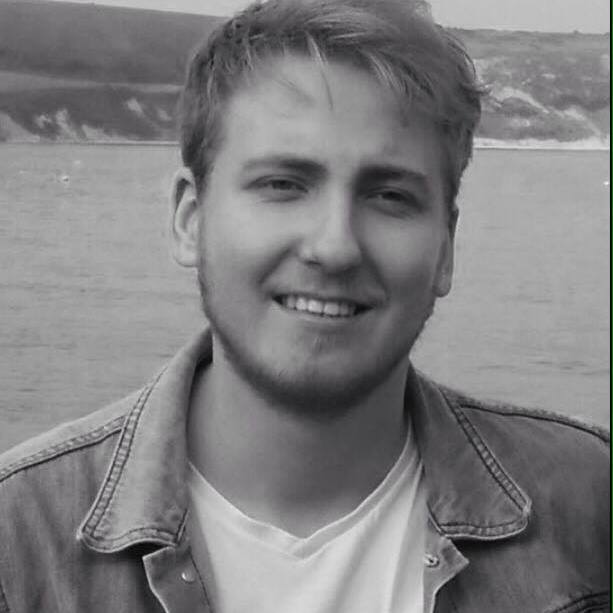 Matt has been gaming since he was young, and enjoys exploring obscure indie games in between the latest AAA releases. The train sequence from Uncharted 2 still blows his mind. Find him on twitter @mshore94.