AT&T vs. Mint Mobile: Which is right for you?
Mint Mobile can save you a lot of money, but is it worth the cut in features?
Bring the family for the best rates
AT&T has one of the largest wireless networks of any carrier whether you're in a city or in the country. AT&T's plans make use of this network with a massive amount of data with plenty of international features in tow. Its plans are expensive, but they get a lot more competitive when you bring multiple lines.
For
AT&T's massive 4G LTE and 5G network
Multi-line discounts
Entertainment and gaming perks with some plans
HD streaming with certain plans
International features
Against
Expensive
Taxes and fees aren't included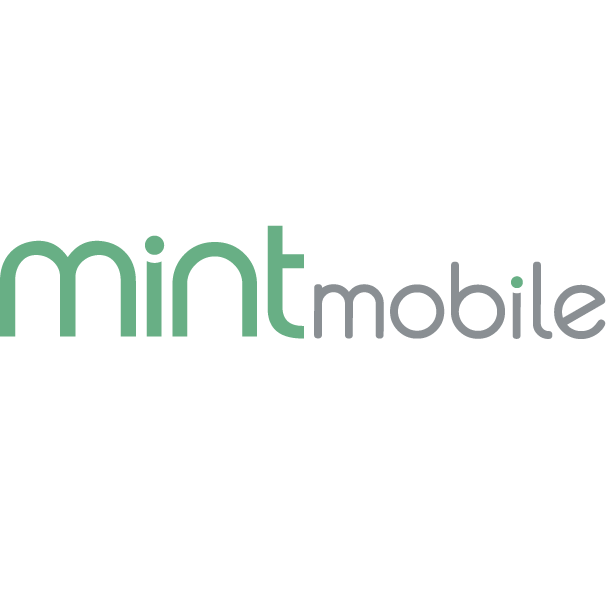 Now owned by T-Mobile, Mint Mobile is a prepaid carrier that offers four plans and four plans only on that carrier's stellar 5G network. You have the choice of 4GB, 10GB, 15GB, or unlimited data (35GB) and all plans are available in three, six, or 12-month bundles. With Mint, you have to pay for multiple months upfront but the longer your term, the better your savings.
For
T-Mobile 5G and 4G LTE network
Simple plan structure
Mint Family makes multi-line payments easier
Hotspot data on every plan
Against
Must buy at least three months
Unlimited plan limited to 35GB high-speed
Both AT&T and Mint Mobile offer customers great service and coverage, but that's about where the similarities between the two carriers end. AT&T is one of the big three carriers in the U.S., while Mint Mobile is an MVNO carrier owned by T-Mobile. Mint Mobile offers four prepaid cell phone plans that must be purchased in three, six, or 12-month increments, whereas AT&T has more plans to choose from with a range of unlimited plans.
Though Mint Mobile has some of the best cell phone plans you can get today, it's not for everyone, and your decision should be based on which carrier gives you the best value for your needs. For a single line, Mint Mobile comes out ahead but with limited multi-line options, AT&T could be a better pick for families.
AT&T vs. Mint Mobile: What's the difference?
Why you can trust Android Central Our expert reviewers spend hours testing and comparing products and services so you can choose the best for you. Find out more about how we test.
The main difference between AT&T and Mint Mobile is the network they use and the types of plans they offer, though both are great choices if you're seeking an excellent 5G cell phone plan. AT&T, which uses the AT&T network, has three core postpaid unlimited plans and offers multi-line discounts for families along with several perks included in each plan.
Mint Mobile is a bit different and likes to keep things simple by offering only four plans on T-Mobile's network that you pay for upfront in three, six, or 12-month increments. The more months you sign up for, the more affordable your plan gets. It's a great way to save money on your cell phone bill while still taking advantage of one of the best wireless carriers in the U.S.
Swipe to scroll horizontally
| Header Cell - Column 0 | AT&T | Mint Mobile |
| --- | --- | --- |
| Network | AT&T | T-Mobile |
| 5G | Yes | Yes |
| Minimum price | $30 | $15 |
| Minimum term | 1 month | 3 months |
Though T-Mobile has vastly improved over the years and has thus far built out the largest 5G network in the nation today, AT&T still has a solid reputation for great coverage across the country, and AT&T's network shines in rural areas thanks to its reliable LTE coverage. It's also making strides to expand its 5G network with mid-band coverage to help close the gap with T-Mobile.
Speaking of network speed, you can count on always getting the network's best premium data speeds with AT&T's top plan. Mint Mobile's data is a lower priority than some T-Mobile plans but for the most part, tends to keep up just fine with the average user's needs. As we saw in our Mint Mobile review, Mint's speeds are solid and even great if you've got mid-band 5G coverage which T-Mobile has managed to bring to the majority of people in the country.
AT&T vs. Mint Mobile: AT&T's plans
AT&T offers several cell phone plans ranging from unlimited to prepaid to MVNO options such as Cricket Wireless. AT&T also has a Signature Program which offers discounts to people in some organizations such as school teachers or government workers. It's worth taking a look to see if you're eligible.
The best AT&T cell phone plans are its core unlimited cell phone data plans, which include AT&T Unlimited Elite, Unlimited Extra, and Unlimited Starter. For a single line on the Starter plan, you can expect to pay $65 per month with an AutoPay and paperless billing discount (plus taxes and fees). The moment you sign up for more lines, your monthly bill drops. So if you sign up for four lines, you now owe $35 per month per line ($140 total).
If you were hoping to get some premium data and hotspot data, which isn't included with the Starter plan, then paying a bit extra for the Extra and Elite plans might be worth it to you. With AT&T, you're fortunately able to mix and match plans, so every single member of the family can pick which plan suits them best. For example, dad can get the Elite plan, while Mom and Jacob go with the Starter plan. Everyone wins.
Swipe to scroll horizontally
| | | | | | |
| --- | --- | --- | --- | --- | --- |
| Row 0 - Cell 0 | 4GB | Value Plus | Unlimited Starter | Unlimited Extra | Unlimited Premium |
| 5G data | No | Yes | Yes | Yes | Yes |
| Data | 4GB | Unlimited | Unlimited | Unlimited (50GB premium) | Unlimited premium |
| Hotspot | 4GB (shared) | None | 3GB high-speed | 15GB high-speed | 50GB high-speed |
| Video streaming quality | SD | SD | SD | SD | 4K UHD (defaults to SD) |
In addition to unlimited talk, text, and data, all of AT&T's unlimited plans include unlimited international texting to 120+ countries as well as unlimited talk, text, and data in Mexico and Canada. It's the most expensive plan coming in at $85 per month for a single line, but it's the only plan that will get you HD streaming if that's something you're interested in, along with 30GB of hotspot data, so you can stay connected wherever you go.
AT&T vs. Mint Mobile: Mint Mobile's plans
Unlike other carriers, Mint Mobile doesn't try to overwhelm you with features that you don't actually need in a cell phone plan. So if you're trying to save some money on your phone bill, it's an outstanding MVNO to consider. Mint uses T-Mobile's 4G LTE and 5G network, so you'll likely get fantastic service.
Each Mint Mobile plan comes with unlimited nationwide talk, text, and data, free international calls to Mexico and Canada, and 5GB of mobile hotspot data. You have the choice between 4GB, 10GB, 15GB, and unlimited data, though you'll never actually be cut off when you reach your monthly allotment. Rather, you'll see your data speeds slow down.
If you happen to use more data than usual in one month, you can add on 1GB or 3GB for a respective $10 and $20 extra. And if you're on the unlimited plan, you have up to 35GB of high-speed data before things slow down.
Swipe to scroll horizontally
| Header Cell - Column 0 | 4GB | 10GB | 15GB | Unlimited |
| --- | --- | --- | --- | --- |
| 3 months (introductory price) | $15/mo. ($45) | $20/mo. ($60) | $25/mo. ($75) | $30/mo. ($90) |
| 3 months | $25/mo. ($75) | $35/mo. ($105) | $45/mo. ($135) | $40/mo. ($120) |
| 6 months | $20/mo. ($120) | $25/mo. ($150) | $35/mo. ($210) | $35/mo. ($210) |
| 12 months | $15/mo. ($180) | $20/mo. ($240) | $25/mo. ($300) | $30/mo. ($360) |
Mint Mobile doesn't offer multi-line discounts but it is an ideal plan if you need a single line and you're able to pay for a few months upfront, with the largest savings coming in when you sign up for 12 months. For 12 months on the unlimited plan, you'll pay $30 per month plus taxes and fees, or just $15 per month if you opt for the 4GB plan. Keep in mind that your monthly bill will go up unless you sign up for 12 months after your three-month introductory offer.
Still, if you want to bring the family, Mint Family makes it a lot easier. Mint Family allows you to manage your lines in one place and also gives you Mint's best 12-month rates, though you'll only need to pay every three months. This can make bringing a family much easier on the bank account since paying for 12 months at once for multiple lines can add up fast.
Though you can call Mexico and Canada for free with any Mint Mobile plan, you'll have to pay extra to reach other countries. International roaming is also available by adding a credit of $5, $10, or $20 to your UpRoam account, but if you plan on using your phone a lot while overseas, it's best to consider other options.
Another cool feature that comes with Mint is unliMINTed, which will track your data usage over the month and suggest a cheaper plan if it turns out that you're actually wasting data (and money). If all of this sounds like a good fit for what you're looking for, but you would love to test out Mint Mobile before committing, here's how to get a free Mint Mobile SIM card for your phone for a free 7-day trial. But if you go ahead and sign up, there's also a 7-Day money-back guarantee during which you can cancel at any time.
AT&T vs. Mint Mobile: Which phones will work?
Whichever carrier you decide to go with, you won't have much trouble finding a phone you like that is compatible with each network. Being one of the largest carriers in the U.S., AT&T has tons of phones to pick from on its website, but you can bring just about any of the best Android phones to the network.
If you're planning on joining Mint, these are the best phones to use with Mint Mobile. This includes popular Android devices like the Google Pixel 7 Pro, but Mint's website has several other options. If you're planning on bringing your own device, you can easily check for compatibility by typing in your IMEI number on Mint's compatibility checker, though pretty much any unlocked phone from the last few years will work on Mint. For the best results on Mint, you'll want a 5G phone that supports bands n71 and n41.
AT&T vs. Mint Mobile: Which one should you get?
If you live in an area that gets great AT&T and T-Mobile coverage, picking the best carrier for you depends on which plan suits you best. If you need a lot of high-speed data, want to stream HD videos, and could benefit from a massive 50GB hotspot, then AT&T's Unlimited Elite Plan is the best pick. If your entire family needs a new cell phone plan, then going with AT&T might be worthwhile since you can take advantage of multi-line discounts and mix and match plans.
Mint Mobile, on the contrary, is hands-down the cheaper option and the best choice for you if you're hoping to save some money on your phone bill. T-Mobile is a great network to be on, and you'll get 5G access with each plan. Though you won't get all the perks that come with an AT&T unlimited plan, you'll still get unlimited data for a fantastic price. Your first three months at Mint will be the 12-month rate so make sure not to get surprised by a steep 12-month renewal payment.
Enjoy all the perks
Mix and match your cell phone plans and take advantage of AT&T's multi-line discounts, all while staying connected with 5G access and premium data. AT&T is also one of the best picks for rural customers with a vast LTE network.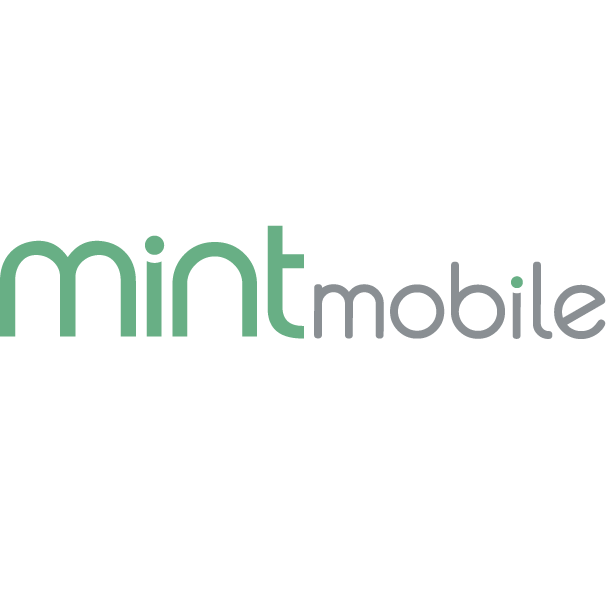 Pay for what you need
Never spend money on data you're not using when you sign up for one of Mint Mobile's four data plans on T-Mobile's vast 4G LTE and 5G network. You can even get Mint's best rates with a three-month renewal using Mint Family.
Be an expert in 5 minutes
Get the latest news from Android Central, your trusted companion in the world of Android
Olivia Lipski is a freelance writer for Android Central and loves testing out the latest smart home tech and discovering the best cell phone plans. When she's not busy running around NYC trying to find great food or coffee, she's in her kitchen trying to make it herself.