Complete List of AT&T Wireless MVNOs
Stick with the AT&T network without paying postpaid prices with these MVNOs.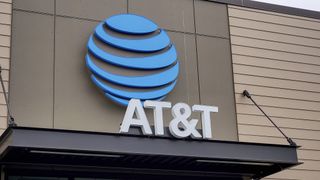 (Image credit: Android Central)
We've compiled the complete AT&T Wireless MVNO list so that you don't have to go searching all around the web for a great wireless deal. A mobile virtual network operator (MVNO) is an "alternative carrier" that leases network coverage from one of the large carriers (AT&T, T-Mobile, Verizon). Much of the time, these carriers can offer cheaper service by targeting smaller markets or removing features that many people won't need.
Thanks to the size and quality of AT&T's 3G, LTE, and 5G network and support for most unlocked phones, AT&T is an easy choice for an MVNO. Still, many of the best MVNOs use one of the other networks, or even multiple networks, and might be a better fit for you.
You need to make sure that your phone has the following GSM bands to work with an AT&T-based MVNO. Alternatively, you can check your IMEI on the website of most of these carriers.
3G: 850, 1900Mhz
LTE: AWS, 700, 850, 1900Mhz
5G: n5, n77, n258, n260, n261
Here are the MVNOs powered by AT&T.
Airvoice Wireless
Starting as low as $5 for five days of service, AirVoice is a highly flexible MVNO. With AirVoice, you can pay as you go or buy a month of service, with high-speed LTE service in data packages that fit pretty much any user's needs.
Data plans are competitively priced, with a 15GB plan coming in at $30 per month with autopay and the unlimited plan working out to $60 per month. Customers looking for a deal can buy service for three, six, or 12 months for a better overall bargain.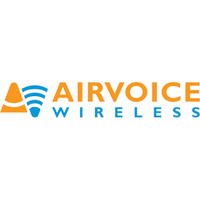 (opens in new tab)
Simple service with plans to fit nearly anyone's needs, AirVoice Wireless is a good fit for those looking for plenty of data without signing up with a postpaid carrier.
From $5 per month at AirVoice (opens in new tab)
Optimum Mobile
If you are an Optimum customer, Optimum Mobile might be worth considering. For those customers, an unlimited plan is just $45 per month per line with autopay. That price comes down to $30 per line with two lines, so you can save when you bring the whole family. Keep in mind that if you're not an Optimum internet customer, a $20 charge will appear on your third bill.
These prices are a decent deal, and it's worth keeping in mind that this carrier makes use of both the former Sprint (now T-Mobile) and AT&T networks. If you are covered by Optimum's service, it can be a good way to save some money on phone service.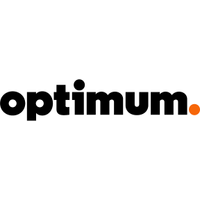 (opens in new tab)
If you're already an Optimum customer, you can bundle in wireless service to save. Plans start small with just 1GB of data and up to 50GB of premium data on an unlimited plan.
From $15 per month at Optimum (opens in new tab)
Black Wireless
Black Wireless is an MVNO that simply aims to save you money. It offers unlimited monthly data plans, which give you an allotment of 4G LTE data, and then you get unlimited data at 2G speeds with some plans.
For $15 per month, you get 200 minutes or texts (or a combination of both), 200 international minutes with calling to landlines in a wide range of countries, and 500MB of 4G LTE data, with unlimited 2G data at 128Kbps.
For $30 per month, you get 10GB of 4G LTE with unlimited 2G data, unlimited talk and text, and unlimited international calling. All of these plans are also available at a discount if you buy six or twelve months at once.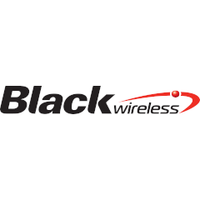 (opens in new tab)
Black Wireless has a range of data plans and pay as you go plans for those looking to save with a prepaid carrier. If you need a lot of data, the $30 unlimited plan comes with 10GB of high-speed data while an upgrade to the $40 plan takes that data up to 22GB.
From $15 per month at Black Wireless (opens in new tab)
Consumer Cellular
Consumer Cellular is relatively run-of-the-mill when it comes to MVNOs: it aims to save you money on your monthly phone bill. However, it's been recognized twice by J.D. Power and Associates for its excellent customer service. You can also score a 5% discount if you are an AARP member.
You can build your own plan with one to three lines, choosing from 250 minutes or unlimited, as well as data in 1GB, 3GB, 7GB, 10GB, 15GB, and unlimited plans depending on your needs. There's also the option of skipping texting and data altogether if you want a plan that keeps things simple.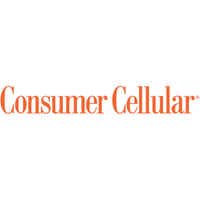 (opens in new tab)
Consumer Cellular knows that one of the most important aspects of a good wireless carrier is customer service. Consumer Cellular offers a range of competitively priced data plans with a strong focus on the customer experience.
From $15 per month at Consumer Cellular (opens in new tab)
Cricket Wireless
Cricket Wireless is pretty much the biggest player in terms of MVNOs that use AT&T's network. It has excellent plans, and that's due in no small part to the fact that it's owned by AT&T. Cricket is one of the few prepaid carriers to support 5G on its data-only plans and top unlimited plan.
Plans start at $30/month for 2GB of 4G LTE and unlimited calling and texting. $40/month gets you 10GB of 4G LTE. Finally, there are the two standard unlimited plans for $55 and $60, with the latter offering faster download speeds and 15GB of hotspot data.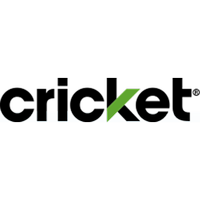 (opens in new tab)
Cricket Wireless is a prepaid carrier owned by AT&T with a handful of value-oriented plans including multi-line discounts. Cricket even has an unlimited plan with premium data.
From $30 per month at Cricket Wireless (opens in new tab)
FreedomPop
FreedomPop sells SIM cards with various amounts of data and unlimited talk and text (or 250 minutes and unlimited text). FreedomPop has a range of plans with 1GB, 4GB, or 10GB of data. The 1GB plan starts at just $15 per month, whereas the unlimited LTE plan with unlimited data, talk, and text costs $55.
FreedomPop sells a decent range of Androids and iPhones, although all of the models are a few years old, so you'll most likely want to bring your own device.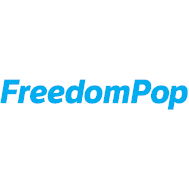 (opens in new tab)
FreedomPop is cheap with its base 1GB plan costing a penny less than $3 as well as a high-speed unlimited plan. You can also build a plan somewhere in between.
From $3 per month at FreedomPop (opens in new tab)
FreeUP Mobile
FreeUp Mobile falls in line with most MVNOs offering four sizes of data alongside unlimited calls and texts. International calling and texting to 150 countries are included.
The data sizes come in at 1GB, 2GB, 6GB, and 15GB at $15, $20, $30, and $45 per month, respectively. Your speed is slowed down to 2G speeds after your data allotment. You can also get a discounted 3GB, 8GB, and 15GB plan with three, six, or twelve months purchased upfront.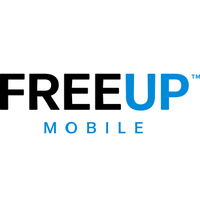 (opens in new tab)
With both monthly and multi-month plans, FreeUp gives customers plenty of ways to save. Plans start at 3GB of data with up to 15GB if you need it.
From $15 per month at FreeUp (opens in new tab)
Good2Go Mobile
Good2Go offers a fairly standard array of wireless plans that include unlimited talk and text. The plans step up in data amounts at 1GB, 2GB, 6GB, 10GB, and 20GB for $15, $20, $30, $35, and $45 per month respectively. For the first three months of service on the 6GB plan, you get a promo rate of $15/month.
There is an unlimited talk and text plan with no data for $10 per month, which could be a great option for someone looking for a basic plan.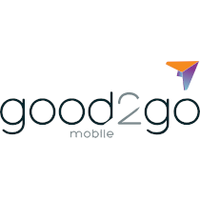 (opens in new tab)
Good2Go's pricing leans into the federal Affordable Connectivity Program with its 6GB plan priced to be free for qualifying customers. You can also get a 3-month plan to save on service.
From $10 per month at Good2Go (opens in new tab)
H2O Wireless
H2O offers a very competitive starting plan — $18 per month for 2GB of 4G LTE data (unlimited 2G data after that), unlimited nationwide talk and text, unlimited international calling to landlines in over 70 countries (select countries include calling to cell phones), unlimited international texting, and a free $1.50 international talk credit (for the countries that aren't covered).
Data is also available in 6GB, 15GB, and unlimited amounts for $30, $40, and $50, with an additional discount available with autopay. The unlimited plan also comes with hotspot data for $10 more per month. There are also multi-line discounts.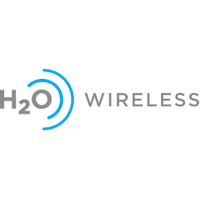 (opens in new tab)
With up to 60GB of high-speed data on its biggest unlimited plans, H2O Wireless has a wide range of plans including a 2GB, 6GB, 15GB option.
From $18 per month at H2O Wireless (opens in new tab)
Pure TalkUSA
PureTalk is an MVNO focused on making your mobile plan easy. Plans range from $20 per month up to $55 per month, all with unlimited talk, text, and 2G-speed data. Plans increase in data capacity to 2GB, 4GB, 6GB, 10GB, 20GB, and unlimited with a $5 price increase at each step.
Save 10% off your second line, 15% off your third, and 20% off your fourth line. There are no activation fees and no contracts, which means you can cancel if the service doesn't work out for you.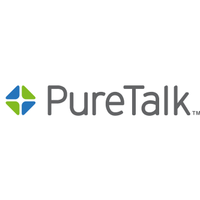 (opens in new tab)
With a wide range of plan, PureTalk has something for everyone. The unlimited plans come with a generous 60GB of high-speed data as well.
From $20 per month at PureTalk (opens in new tab)
Red Pocket
Red Pocket uses all of the big carriers and has a few basic plans to choose from. The first plan is $20/month and gets you unlimited minutes and texts and 3GB of 4G LTE. The plans then increase to 10GB, 22GB, and 30GB for $30, $40, and $50/month respectively. These data plans all get unlimited 2G data once you run out of high-speed data.
If you happen to be using Red Pocket's GSMT network, you'll also get 5G included with any plan. And if you're interested in an annual plan or a global data plan, you can do that too.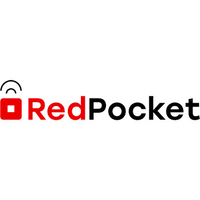 (opens in new tab)
Red Pocket's plans start at a reasonable $20 per month for 3GB of data with up to 100GB available on the largest plan. Red Pocket even has annual plans for some extra savings.
From $20 per month at Red Pocket Mobile (opens in new tab)
Republic Wireless
Republic Wireless is owned by DISH Wireless and has plans set up with pricing geared towards existing DISH customers. The cheapest By the Gig plan, for example, comes in at a high $40 per month for non-DISH customers, while DISH customers get it for just $20 per month. Luckily, data is only $5 per gig.
DISH also has Unlimited and Unlimited Plus plans for with 20GB and 35GB of high-speed data, respectively. You can bring multiple lines, but there's no discount for doing so.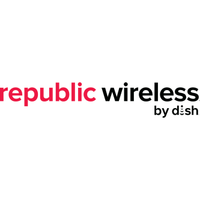 (opens in new tab)
Republic Wireless is worth checking out for DISH customers looking for a cheap wireless option. Even so, if they want, other customers can sign up for a higher price.
From $20 per month at Republic Wireless (opens in new tab)
Unreal Mobile
Unreal Mobile simply offers unlimited plans with high-speed data available in 2GB, 3GB, and 12GB chunks. Talk and text are unlimited in all of these plans, and data drops to 2G speeds after you use your set amount. You can buy one month at a time for these plans though you can save even more by buying three or twelve months at a time.
With low entry prices and some form of data on every plan, Unreal Mobile can be a good way to get connected in a budget.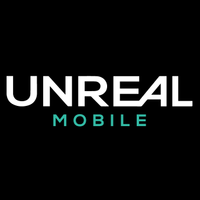 (opens in new tab)
UNREAL Mobile sticks to four main plans starting at 10GB and going up to 50GB. Each of these plans is available as a single month, three months, or a year for additional savings.
From $15 per month at UNREAL Mobile (opens in new tab)
Wing
Wing offers plans with refreshing simplicity and clarity, starting with the Flip Phone Plan at just $20 per month with unlimited talk and text. From there, you can get data in 1GB, 2GB, 5GB, and unlimited quantities, with the top plan coming in at $65 per month for 100GB of data.
All data plans come with HD voice and Wi-Fi calling as well as visual voicemail. You can also use your data for a hotspot at no additional cost.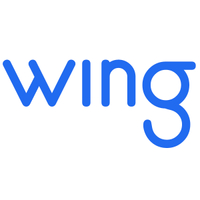 (opens in new tab)
Wing has six plans starting with a basic plan and ranging up to a 60GB unlimited plan. Wing also supports family plans with up to eight lines though savings aren't that significant.
From $12 per month at Wing (opens in new tab)
DISH Wireless brands
DISH Wireless has been hard at work building itself into a fourth carrier in the U.S. and while it has been making noteworthy progress building its own 5G network, it's still reliant on others for much of its coverage. DISH has acquired several mobile carriers and has been moving customers onto its network consisting of coverage from AT&T, T-Mobile, and DISH itself.
If you use one of these carriers, you will have access to some AT&T coverage if your phone supports it but you're equally likely to see T-Mobile coverage or even DISH in urban areas. DISH operates Boost Mobile and its own Project Genesis with this combination of networks.
Android Central Newsletter
Get instant access to breaking news, the hottest reviews, great deals and helpful tips
When Samuel is not writing about networking or 5G at Android Central, he spends most of his time researching computer components and obsessing over what CPU goes into the ultimate Windows 98 computer. It's the Pentium 3.
Android Central Newsletter
Get instant access to breaking news, the hottest reviews, great deals and helpful tips
Thank you for signing up to Android Central. You will receive a verification email shortly.
There was a problem. Please refresh the page and try again.