AT&T 5G: Everything you need to know
Progress in mid-band coverage improves AT&T's speed and competitiveness.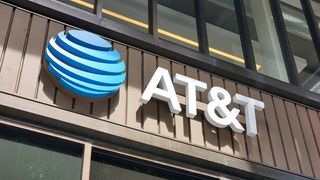 (Image credit: Android Central)
AT&T's 5G network has been steadily expanding over the last few years, and now that more than 250 million people are covered across the United States, the carrier's 5G access is one of the best in the business. AT&T's 5G network is made up of three primary parts. There is a nationwide network comprised of low-band and shared spectrum, mid-band spectrum including C-band, and mmWave high-band for dense areas.
These pieces come together to form one of the most competent mobile networks around, especially if you live in a rural area. While its 5G expansion hasn't quite kept pace with T-Mobile and Verizon, the carrier is hard at work expanding its network coverage and performance.
5G access on most plans with growing mid-band coverage
AT&T's unlimited plans come with 5G access on AT&T's nationwide, mid-band, and mmWave towers, and plenty of data to use the network to its fullest. A robust LTE network fills in the 5G gaps with reliable service.
How is coverage improving?
AT&T's 5G network is comprised of three main parts. The first part is a low-band 5G deployment at 850MHz and uses some Dynamic Spectrum Sharing with speeds similar to LTE. The second piece is a mid-band 5G made up of mid-band spectrum around 3.7GHz, similar to Verizon's C-band network. The final piece is a high-band mmWave network capable of very fast speeds and high capacity but with a more limited range.
Dynamic Spectrum Sharing, or DSS, is a technique that reuses some of the spectrum currently used for 4G with both 4G and 5G as the need grows. Unlike the refarming spectrum from LTE and simply moving capacity from one network to the other, DSS can keep both networks active and allocate portions of that spectrum as needed to either 4G or 5G. This allows the network to adjust to higher 5G demand as people upgrade their phones.
While the majority of AT&T's 5G coverage is still made up of this slower network, the carrier has been making solid mid-band progress and even achieved its goal of 70 million much earlier than expected. Those in urban and suburban areas will see mid-band coverage sooner than rural customers since the higher frequencies don't reach as far as low-band frequencies.
One thing to keep in mind is that not all 5G is what it seems. AT&T began preparing its towers for a 5G network with LTE upgrades it calls 5GE. This essentially added the network capacity on the backend for 5G, including upgraded fiber network connections. If you see 5GE on your older AT&T phone, this is not 5G and is actually 4G LTE with tower upgrades that make the most of LTE technology.
AT&T's mmWave coverage
For the most part, you'll be using the larger low-band 5G coverage as AT&T builds out the places where it has access to the mid-band spectrum. However, if you have one of the phones that supports AT&T's mmWave 5G+ network, you can still get some incredible speeds in several U.S. cities.
Over 50 major cities in the United States now have AT&T 5G+ coverage, alongside dozens of busy airports, large stadiums, and venues across the nation. Check out AT&T's coverage map for a full list of locations. Select markets include:
Arizona
California

Los Angeles, Oakland, San Diego, San Francisco, San Jose, West Hollywood

Colorado
Florida

Jacksonville, Miami, Orlando, Tampa

Georgia
Indiana
Illinois
Kentucky
Louisiana
Maryland
Massachusetts
Michigan
Minnesota
North Carolina
Nevada
New York
Ohio
Oklahoma
Pennsylvania

King of Prussia, Philadelphia

Tennessee
Texas

Austin, Dallas, Frisco, Houston, San Antonio, Waco

Wisconsin
Which phones work with 5G?
Most of the new phones AT&T sells work with 5G, including many of the best Android phones like the Galaxy S23 series and Pixel 7. Apple's 5G iPhones are also supported. If you're looking to update your AT&T phone, it's the right time to ensure it has 5G built-in.
The Features & Specs table on AT&T's website lists each phone's 5G support. Mid-band and mmWave 5G will be listed under the 5G+ category, with band n260 for mmWave and n77 for mid-band. Nationwide 5G will include the bands n2, n5, n30, and n66, although coverage will mainly depend on what's available in your area.
Having a phone that at least supports mid-band n77 is important if you care about getting the most from the network, as the majority of significant 5G expansion will be coming from the mid-band in the next few years.
Which plan do I need?
All of AT&T's current unlimited plans include 5G access. If you want to go for a data plan such as the 4GB plan, you won't get any access to 5G at all. Like most of the best 5G plans, AT&T treats its low-band nationwide 5G data the same as LTE regarding hotspot and premium data.
Currently available AT&T plans with 5G access include AT&T Unlimited Premium, AT&T Unlimited Extra, AT&T Unlimited Starter, and AT&T Value Plus. All three AT&T prepaid plans come with 5G access as well. Keep in mind that only Unlimited Premium and Extra include priority data, so the other may experience slower speeds when the network is congested.
Cricket, the AT&T-owned prepaid carrier, now offers 5G access on all its plans. Combined with the recent removal of speed limits from Cricket's plans, this carrier is a great way to test out AT&T's 5G network.
What tech is AT&T using for 5G?
AT&T first started its 5G network with mmWave tech. This uses a high-frequency spectrum above 24GHz for coverage, and this spectrum is available in large chunks allowing for enormous speeds of over 2Gbps in ideal conditions. With a solid signal, mmWave can handle a large amount of traffic while staying fast enough to get just about anything done on your phone.
AT&T next launched a low-band sub-6 5G network at 850MHz. This is the network that most customers will be able to connect to since it has much better coverage than mmWave. The coverage areas from a single tower will be much more like LTE, but so will speeds. This low-band 5G will essentially fill in the gaps where deploying a denser coverage is not practical. AT&T is also sharing some spectrum with LTE where possible to balance the network for the current load. This low-band spectrum reaches over 285 million people in over 22,000 cities across the United States.
Lastly, AT&T started deploying C-band spectrum in late January 2022. While its initial footprint was small, with just eight cities at launch, AT&T has continued to expand and improve. The carrier reached 70 million, covered two quarters ahead of predictions, and was slated to reach 100 million at the end of 2022. While it hasn't been announced if they hit that target yet, it seems quite likely.
Is 5G worth it for most people?
In ideal conditions, 4G LTE is fast enough for most people. However, one problem is that these good speeds lead to data usage constantly increasing as media quality improves and download sizes grow. As a result, there will be a hard ceiling on the amount of data one tower can deliver with LTE technology, and the user experience will start to suffer.
All of AT&T's Unlimited plans now include 5G access, so if you're ready for a new phone, there's a good chance it will come with 5G.
5G access with unlimited data
AT&T isn't sitting by idly when it comes to 5G deployments with the carrier quietly expanding its network and improving speeds in areas already covered. If you're covered, you'll need an unlimited AT&T plan to get the most out the network.
Get the Android Central Newsletter
Instant access to breaking news, the hottest reviews, great deals and helpful tips.
When Samuel is not writing about networking or 5G at Android Central, he spends most of his time researching computer components and obsessing over what CPU goes into the ultimate Windows 98 computer. It's the Pentium 3.