Save an extra 70% on all eLearning courses during our annual 'Dream Big' sale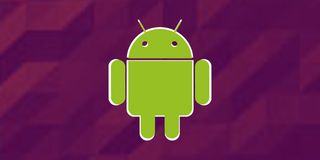 We've had some great deals on online tech courses already this year, but if you've been holding out for a deep discount, you'll be happy to know our annual "Dream Big" sale is here. Any online courses already on sale will have an extra 70% taken off when you use the code LEARN70 at checkout.
Get an additional 70% off these courses when you use the code LEARN70 at checkout!
There are a ton of courses on offer here, but there are three that really stand out for their popularity, practicality, and price.
The Complete Android N Developer Course - Build 17 apps
Regular discount price: $17
Today's price: $5.10
Best for learning a to code a great Android app
Ever have an idea for an Android app that you'd love to see but have no idea how to turn that into a reality? Whether you want to make something simple or complex, this great developer course is something you'll definitely want to check out. $5 is the cost of many existing apps, so to think that you could invest that into your own app that could make money at some point is a no-brainer decision.
Make your own Android app
The Complete Web Development Course
Regular discount price: $29
Today's price: $8.70
Best for understanding web development
So much of our time is spent on the internet these days, and that means there is a ton of opportunity there. From designing websites to coming up with the next big social network, it all requires an understanding of web development to get started. This great course will help you get started with the basics and pick up some of the needed skills to put you on your way to launching a site of your own.
Discover the beauty of web development
Become a Professional Python Programmer
Regular discount price: $39
Today's price: $11.70
Best for learning a versatile programming language from scratch
Python is a programming language that will get you into the world of web development, data analytics, and game development; it is truly versatile. To cover everything you need to know, this course has 291 lectures and 34.5 hours of content, including everything from the absolute basics all the way up to developing your own flappy bird clone. At only $11.70, there's really no better time to get started with Python.
Take the next step on your way to a lucrative programming career with Python!
Jared started off writing about mobile phones back when BlackBerry ruled the market, and Windows Mobile was kinda cool. Now, with a family, mortgage and other responsibilities he has no choice but to look for the best deals, and he's here to share them with you.
Android Central Newsletter
Get the best of Android Central in in your inbox, every day!
Thank you for signing up to Android Central. You will receive a verification email shortly.
There was a problem. Please refresh the page and try again.