Samsung Galaxy S23 Plus vs. S22 Plus: Should you upgrade?
Snapdragon 8 Gen 2, Victus 2, a larger battery: the Galaxy S23+ has a few key improvements over the S22+ that you'll want.
Samsung stuck closely to last year's template with the Galaxy S23+, keeping the same overall design and display. But it benefits strongly from the new Snapdragon chipset (and from leaving Exynos behind) and improved protection. The Ultra-inspired camera design will look attractive or boring depending on your preferences.
For
Latest Snapdragon chip
Twice the default storage
Slightly larger battery capacity
Stronger Gorilla Glass
Upgraded selfie camera
Newer Bluetooth standard
Against
No memory upgrade
Trade-in deals for S22+ owners aren't the best
New camera design is polarizing
Between the short-lived S22 and the massive Ultra, the Galaxy S22+ struck the right balance, giving a high-quality experience when it launched last year. It still is an excellent phone that hasn't fallen far behind the S23+, but its overheating chipset does hold it back compared to the latest Snapdragon model.
For
Same display, memory, and main cameras as S23+
Still has multiple OS updates left
Fast charging and respectable battery life
Classic camera module design
Against
Snapdragon 8 Gen 1 overheats and Exynos 2200 falls short
Samsung still charging same price for it
Only half the default storage
Another year, another set of Galaxy phones. When it comes to the Samsung Galaxy S23 series, more people will pay attention to the cutting-edge S23 Ultra or affordable, one-handed S23. But you shouldn't sleep on the S23+, which takes the template of the respectable Galaxy S22+ and augments it in a few key ways.
Now that we've reviewed the Galaxy S23+, we can properly compare Samsung's latest middle-child phone against the excellent Galaxy S22+ of 2022. Samsung offers a decent discount on the S23+ if you trade in your S22+; but you may also find the S22+ at a discount these days.
So should you upgrade, stick with the older model, or even buy last year's phone outright? This Galaxy S23+ vs. S22+ guide should tell you everything you need to know to decide.
Samsung Galaxy S23+ vs. S22+: What's the same?
Why you can trust Android Central Our expert reviewers spend hours testing and comparing products and services so you can choose the best for you. Find out more about how we test.
Before we begin to dive into what makes the newer Galaxy S23 Plus a tempting upgrade, let's discuss the many ways Samsung used the same template for its S23+ and S22+ phones.
Display: Like the Galaxy S22+, the Galaxy S23+ has a 6.6-inch AMOLED display with 2340 x 1080 (FHD) resolution and a 120Hz refresh rate that can dip as low as 48Hz for battery-saving purposes with less demanding apps. Its brightness hits 1,200 nits for HDR or 1,750 at its peak for outdoor use.
Rear cameras: Ignoring the selfie camera for now, both the Galaxy S23+ and S22+ share 50MP/ ƒ/1.8 main, 12MP/ ƒ2.2 ultrawide, and 10MP/ ƒ/2.4 telephoto lenses. Samsung put most of its focus into improving its cameras through software rather than hardware.
RAM: Unfortunately, Samsung chose to restrict both phones to 8GB. That's certainly enough to deliver fast performance, but many other comparably priced phones have 12GB of RAM. Even though both phones share this shortcoming, it's worth keeping in mind since the Galaxy S23 Ultra would give you that extra 4GB RAM.
Connectivity: Both phones have Wi-Fi 6E support — Samsung isn't advertising support for the new Wi-Fi 7 standard just yet — Ultra Wideband, and both mmWave and sub-6 5G.
Charging: You can count on 45W wired charging, 15W wireless Qi charging, and 4.5W reverse wireless charging on both Galaxy Plus phones.
Size: Despite their internal differences, both the Galaxy S22+ and S23+ weigh about 196g. The newer phone is 0.4mm wider and taller, a size difference that almost no one would ever notice. Both have the same thickness. Harish praised the Galaxy S23+ size in his review, saying Samsung "nailed the dimensions of the S23+" with "a large screen without sacrificing usability," and that also applies to the S22+.
That's a pretty thorough list! So if you own the Galaxy S22+ already, your choice of whether or not to upgrade will depend strongly on the few upgrades outlined below and whether or not you like Samsung's new design aesthetic.
Samsung Galaxy S23+ vs. S22+: A new look
The first significant difference between the Galaxy S23+ and S22+ is the redesigned rear camera module. Both have the same vertical layout with three sensors and a small LED near the top, but the S23+ removed the metal housing around the sensors, mirroring the look of the Galaxy S22 Ultra and S23 Ultra.
Our S22 Ultra reviewer wasn't a fan of this design, noting that the gaps between cameras "are going to attract every little bit of dust, lint, and hair that your pockets can gather," and are difficult to clean even with a microfiber cloth.
Having a Galaxy S23+ case or screen protector should help mitigate this problem somewhat, and you also have fewer cameras to clean between than the S23 Ultra, which will make it less of a concern. But generally speaking, some people will find the sleek, metallic look of the Galaxy S22+ more attractive, giving the phone's rear a bit more texture. It's truly a matter of preference.
Samsung Galaxy S23+ vs. S22+: Gauging the performance boost
Last year, Galaxy S22+ buyers in North America and Europe received models with the Snapdragon 8 Gen 1 and Exynos 2200, respectively. Qualcomm's chip had notorious issues with overheating which led to Samsung closely throttling Android apps on the S22 series.
Meanwhile, the Exynos 2200 failed to live up to its potential and performed worse than the 8 Gen 1 in benchmarks despite a promising AMD partnership for gaming. This S22 variant also had worse battery drain issues.
I tested the Snapdragon variant of the S22+, and frankly had few complaints with performance, noting how "both the fingerprint sensor and Face Unlock open the phone faster than you can snap your fingers. Scrolling and swiping look smooth and stylish, hitting the 120Hz max. Apps or Chrome web pages load faster than on any Android phone I've tested before. Even downloading Play Store apps takes less time than on other Android phones, possibly due to the Wi-Fi 6E support."
The only issue was that the Galaxy S22+ truly did tend to overheat when playing demanding games like Genshin Impact, and it couldn't hit the higher graphical settings that you'd get on the Galaxy S22 Ultra.
This year, Samsung used an exclusive Snapdragon 8 Gen 2 variant, overclocked up to 3.36GHz (compared to 3GHz on the 8 Gen 1). Aside from the performance boost, my colleague Harish Jonnalagadda explains in that announcement post how using two separate chips held the Galaxy S22 series back:
"Samsung had to maintain feature parity between the Exynos and Snapdragon versions, it couldn't leverage all the features Qualcomm offered on its chipsets, and that led to devices that didn't hit their full potential." Now, Harish argues, the Galaxy S23 can have unleashed performance and features because the Exynos version didn't complicate things.
This translates into excellent performance with the Galaxy S23+, despite having just 8GB of RAM. The new chip "delivers much better sustained performance than last year, and that means you get lag-free gaming even during extended sessions," Harish explained in his review.
Wonjoon Choi, EVP and Head of R&D Mobile for Samsung, told me during a panel that throttling is less of an issue with the S23+ because the 8 Gen 2 runs more efficiently than the Gen 1, dissipating heat so there are fewer cases where throttling is needed.
Not only is the Snapdragon 8 Gen 2 the "fastest you'll find on an Android phone today," but it also "challenges the might of the A16 Bionic," Harish added. This is why the Galaxy S23+ vs. iPhone 14 Pro is a more competitive battle than in years past.
You get even better benchmarks with the Galaxy S23 Ultra, but the Plus is much easier to hold on the go and is more affordable. So you can still enjoy the most demanding Android games without paying extra for the flagship.
Samsung Galaxy S23+ vs. S22+: Other key differences
Swipe to scroll horizontally
| Category | Samsung Galaxy S23+ | Samsung Galaxy S22+ |
| --- | --- | --- |
| Display | Flat 6.6-inch AMOLED (1,750 nits) | Flat 6.6-inch AMOLED (1,750 nits) |
| Resolution | 1080x2340 (393ppi) | 1080x2340 (393ppi) |
| Refresh rate | 120Hz (48-120); 240Hz touch sampling | 120Hz (48-120); 240Hz touch sampling |
| Processor | Snapdragon 8 Gen 2 | Snapdragon 8 Gen 1 or Exynos 2200 |
| Memory | 8GB RAM / 256GB, 512GB | 8GB RAM / 128GB, 256GB |
| Camera 1 (Main) | 50MP (OIS), f1.8 | 50MP (OIS), f1.8 |
| Camera 2 (Ultrawide) | 12MP, f2.2 | 12MP, f2.2 |
| Camera 3 (Telephoto) | 10MP (OIS), f2.4 | 10MP (OIS), f2.4 |
| Selfie Camera | 12 MP (2PD AF), f2.2 | 10MP, ƒ/2.2 |
| Battery | 4,700mAh | 4,500mAh |
| Charging | 45W; 15W (wireless) | 45W; 15W (wireless) |
| Protection | IP68; Gorilla Glass Victus 2; Armor Aluminum | IP68; Gorilla Glass Victus+; Armor Aluminum |
| Connectivity | Sub-6/ mmWave 5G; Wi-Fi 6E; Bluetooth 5.3; UWB | Sub-6/ mmWave 5G; Wi-Fi 6E; Bluetooth 5.2; UWB |
| Dimensions | 157.8 x 76.2 x 7.6 mm (6.21 x 3.00 x 0.30 in) | 157.4 x 75.8 x 7.6 mm (6.20 x 2.98 x 0.30 in) |
| Weight | 6.91oz | 6.88oz |
| Colors | Phantom Black, Cream, Violet, Green | Phantom Black, Phantom White, Green, Pink Gold |
While you won't find a lot of differences when comparing the Galaxy S23+ vs. Galaxy S22+ in specs, there are a few key upgrades considering they cost the same. For starters, the Galaxy S23+ defaults to 256GB. Samsung originally gave the 256GB 22+ away for the same price as a pre-order perk, but otherwise, you'd have to spend $80 for that extra storage space. And right now, Samsung will give the 512GB S23+ to anyone who preorders it from them directly before February 17, 2023.
Perhaps even more important, the Galaxy S23+ upgrades to UFS 4.0 storage, which has significantly faster read speeds (4200 vs. 2100 Mbps) and write speeds (2800 vs. 1200 Mbps) over UFS 3.1, the former top standard. It's another point of evidence for why the Galaxy S23+ could be one of the best gaming phones of the year.
Samsung also increased the Galaxy S23+ battery size from 4,500mAh to 4,700mAh, after the Galaxy S22+ dropped 300mAh from the S21+ battery.
The S22+ battery life surprised me last year, delivering much better longevity than the stock Galaxy S22 for both active use and idle time to last all day. But that little bit of extra capacity on the S23+, coupled with the more efficient Gen 2 chip, makes the newer phone even better. Harish notes that "even with heavy use you'll be able to get to the end of the day with some charge left over," and with regular use, it lasts even longer into the next day.
If you're someone who likes to live dangerously and won't buy a Galaxy S23+ screen protector or case, you'll benefit from the new Gorilla Glass Victus 2 protection, rated to withstand one-meter falls to concrete or two-meter drops onto asphalt and better protected against scratches and cracks. For comparison, the Galaxy S22 series had Gorilla Glass Victus+; the company never really explained how much better the "+" model was compared to Victus, but it was considered reliable enough.
The Galaxy S23+ jumps from Bluetooth 5.2 to 5.3 — which could make using Bluetooth accessories like wireless earbuds slightly more efficient — and has some slight color tweaks (Violet instead of Pink Gold, Cream instead of Phantom White).
The last major change is to the cameras. Although the three rear sensors have the same hardware, our S23+ review notes that "you'll notice a distinct difference in the photos taken by the Galaxy S23+. The resultant images still have Samsung's signature contrast look, but it is toned down versus previous generations, and you get photos that are much more accurate. This is particularly true of shots taken outdoors."
Our reviewer praised the quality of both daylight and low-light photos, as well as the "color balance and accuracy" of wide-angle shots. The S22+ cameras were decidedly average in my tests, so it's heartening to see that Samsung used software to improve the quality this generation.
You also get a revamped 12MP selfie sensor with dual-pixel auto-focus, compared to the 10MP sensor on the S22+. Along with the resolution boost, the sensor adds Super HDR and access to the Expert RAW app for the first time, as well as new "natural" or "warm" selfie modes and AI object recognition to sharpen specific "objects" like your face or the background.
The Galaxy S23 and S23 Ultra also received this same selfie sensor, and our Ultra reviewer claimed that it delivers the "best quality portrait mode out of all the cameras I tested."
Samsung Galaxy S23+ vs. S22+: Which should you buy, and should you upgrade?
The benefit of buying a Samsung phone is that they're long-lived. Although the Galaxy S22+ is a year old, it'll receive three more updates to Android 16 and security updates through early 2027. That's longer than many new 2023 Android phones will get. So there's no rush to upgrade to the Galaxy S23+.
In terms of Galaxy S23+ deals, you can trade in your S22+ and get the S23+ for free with AT&T or T-Mobile, for $200 with Verizon, or for $650 with Samsung if you want it unlocked with no contract extensions. That could help you decide if the improvements to performance, battery, selfies, and storage matter enough to upgrade.
Undoubtedly, the Galaxy S23+ belongs on our best Android phones list, the same way the Galaxy S22+ used to be. We can't say for certain if S22+ owners should upgrade, since it's still perfectly great. But I will say that if you're considering buying the Galaxy S22+ refurbished, go ahead and upgrade to the S23+. The switch to the Snapdragon 8 Gen 2, upgraded storage, and revamped selfie camera will definitely help the phone stand the test of time in a few years.
Choose the Galaxy S23+ if you really want a performance upgrade for gaming, extra storage for apps and photos, and peace of mind with better Victus 2 protection. Or, wait on upgrading if you feel the Galaxy S23+ didn't do enough to improve on its predecessor, which is fairly similar.
You may want to stick with the Galaxy S22+ if you already own it because it hasn't fallen that far behind the Galaxy S23+. It's still a fast, long-lasting, quick-charging phone with plenty of software support left.
Be an expert in 5 minutes
Get the latest news from Android Central, your trusted companion in the world of Android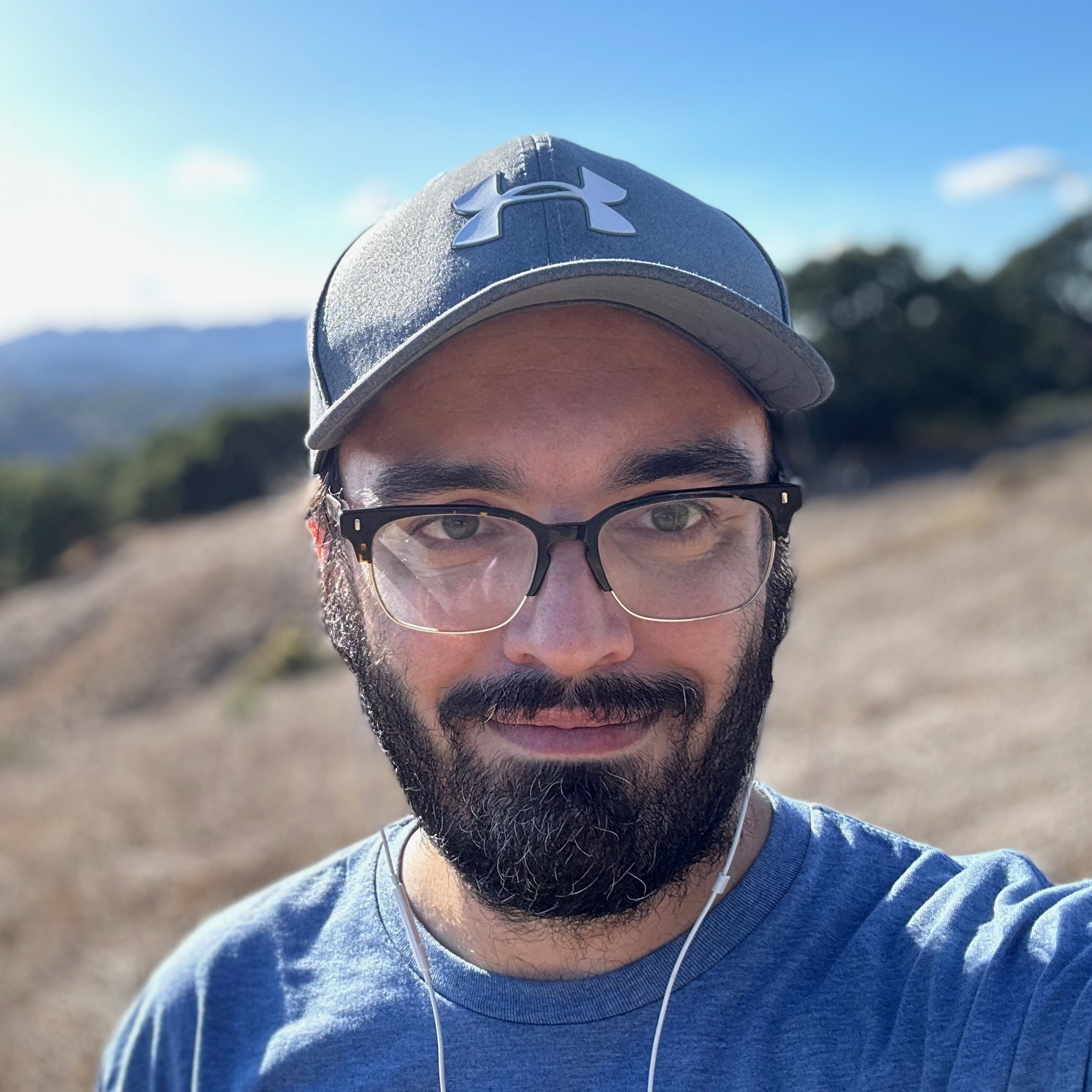 Senior Editor, VR/AR and fitness
Michael is Android Central's resident expert on fitness tech and wearables, with an enthusiast's love of VR tech on the side. After years freelancing for Techradar, Wareable, Windows Central, Digital Trends, and other sites on a variety of tech topics, AC has given him the chance to really dive into the topics he's passionate about. He's also a semi-reformed Apple-to-Android user who loves D&D, Star Wars, and Lord of the Rings.
For wearables, Michael has tested dozens of smartwatches from Garmin, Fitbit, Samsung, Apple, COROS, Polar, Amazfit, and other brands, and will always focus on recommending the best product over the best brand. He's also completed marathons like NYC, SF, Marine Corps, Big Sur, and California International — though he's still trying to break that 4-hour barrier.