Why the Galaxy S23 is the best gaming phone of 2023
Other phones will have more RAM or faster displays, but Samsung is bringing better gaming to the masses.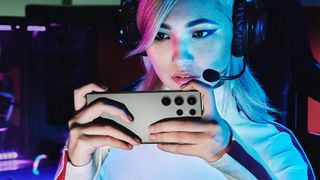 (Image credit: Samsung)
Serious mobile gamers can find specialized Android phones from ASUS, Redmagic, Xiaomi Black Shark, and others that are fully designed for gaming. These gamers want 144Hz or 165Hz displays with faster touch sampling, massive cooling systems, built-in triggers, and customizable gaming tools that brands like Samsung and Apple can't deliver in a mainstream phone.
The Samsung Galaxy S23 series has to put more resources into other areas like cameras that gaming brands neglect. It's one reason why the Galaxy S22 series had such notorious issues with throttling, because it couldn't counterbalance the Snapdragon 8 Gen 1's overheating issues without cutting back in areas that matter more to everyday users.
But thanks to its new overclocked Snapdragon 8 Gen 2, the Galaxy S23 phones — especially the S23 Ultra — prove that you don't necessarily need a "gaming phone" anymore. Even if the ASUS ROG Phone 6 Pro is better for gaming, the S23 can deliver a top-tier gaming experience that the vast majority of gamers will appreciate, from consistent frame rates to ray tracing.
While we haven't officially reviewed the phones yet, we've tested the Galaxy S23 Ultra on popular games like Fortnite and Genshin Impact, as well as spoken with Samsung engineers about how the entire S23 series has improved compared to last year. And we're not only confident that the Galaxy S23 Ultra will be the best gaming phone of the year, but that the S23 or S23+ are worth considering as well.
How the Galaxy S23 left the S22 behind
During the Galaxy Unpacked event, Samsung focused more on cameras than anything else, but it did say that the Galaxy S23 series had a 34% CPU increase and 41% GPU increase over the previous generation. But what does that actually mean for real-life performance?
I had the opportunity to speak with Samsung's EVP and Head of Mobile R&D, Wonjoon Choi, about why, exactly, we should expect the Galaxy S23 to be that much better than the S22. After all, Samsung's 2022 lineup had to strictly throttle 10,000 apps using its Game Optimization Service (GOS) in order to prevent overheating. While Samsung lets you disable this feature, it did bring back GOS throttling by default on the Galaxy S23 series.
So when it comes to the best Android games, can Samsung actually use the full potential of the Snapdragon 8 Gen 2, or is this increase mainly about benchmarks?
Choi answered my concerns about throttling, noting that not only is the Snapdragon 8 Gen 2 more efficient in general, but that the phones themselves have much better heat dissipation, and that they've optimized their software to better support gaming as well. Altogether, Choi says, they've reduced the number of cases where throttling has to be used.
The heat dissipation area of Samsung Galaxy S23 series is increased, as shown in the figure. pic.twitter.com/XkTW91vIm2February 2, 2023
A trademark of gaming phones is active cooling, and the new, enlarged vapor cooling chambers on all three Galaxy S23 phones will make a substantial difference in keeping your phone cooler for longer during sustained play sessions. We noticed how the Galaxy S22 Ultra would initially hit high FPS levels before dropping to 30 frames per second or lower within 30 minutes. As we'll explain in the next section, that's no longer the case with the Galaxy S23 series.
Every Galaxy S23 Ultra, S23+, and S23 (except the 128GB S23) has also jumped from UFS 3.1 storage to UFS 4.0. Storage read/write speed isn't something most people pay attention to, but the upgrade to read speed (4200 vs. 2100 Mbps) and write speed (2800 vs. 1200 Mbps), along with 46% improved efficiency, means that download and load times will be significantly shorter on the Galaxy S23 series, while also keeping your Galaxy S23 running cooler from using fewer resources.
And then, of course, you have the new processor. Made by TMSC, the Snapdragon 8 Gen 2 for Galaxy has the same cores as the non-Samsung chip, but has its main Cortex core overclocked from 3.2GHz to 3.36GHz and its Adreno 740 GPU hitting 719MHz instead of 680MHz. Apparently, Samsung is counting on improved efficiency and AI speeds to counterbalance the overclocking for gaming and avoid overheating.
The difference between the exclusive and standard Snapdragon 8 Gen 2 likely won't be substantial. But that's not an issue because we've already tested several other Android phones with the same chip and found the gaming performance to be fantastic. In this Snapdragon 8 Gen 2 vs. Gen 1 guide, we explain how the 2023 chip absolutely crushes the 2022 processor, with "no overheating even during extended gaming sessions" and long-lived battery life "even during heavy use."
So in that sense, you could say that many of the best Android phones will be excellent for gaming in 2023, now that Qualcomm has delivered the efficient performance we've been waiting for. But we think Samsung's phones will stand at the top of the pack.
Samsung Galaxy S23 Ultra: A gaming workhorse
While he's only had the Galaxy S23 Ultra for a few days, our Phones Editor Nick Sutrich — who also reviewed the Galaxy S22 Ultra — has told me how the newer model performs better by leaps and bounds than the last generation.
As we said before, Snapdragon 8 Gen 1 phones tend to quickly overheat, then throttle demanding games, with average FPS quickly falling below what even older flagships could handle. Most apps are optimized for the latest hardware, but many of the most popular games have outpaced what the latest phones are capable of reproducing, at least on the highest graphical settings.
That seems to have changed with the Galaxy S23 series. Nick played Fortnite for over an hour on the Galaxy S23 Ultra with the frame rate locked reliably at 60FPS, and found it was "barely even warm" at the end of it. By the end of the day, even with active use beyond gaming, the phone still had 57% battery remaining.
For a brand-new phone to run so well out of the box is both rare and impressive. It's just one way of several that the Galaxy S23 Ultra beats the S22 Ultra.
Gaming-specific phones might enable higher frame rates in certain games, but developers have to support it, so the benefits of, say, a 165Hz display could be limited for gaming. Instead, efficiency and consistency may be better traits in a gaming phone: you can enjoy a game for longer without needing to keep it plugged in, and you won't have to worry about losing a match because your phone can't handle the load.
A new era for Android gamers
Until we receive our review units of the Galaxy S23 and S23+, we can't say for certain whether they'll deliver the same quality of gaming performance as the Ultra, given they only have 8GB of RAM. They both also have FHD+ instead of QHD+, but most self-respecting gamers care more for fast performance than visual fidelity.
But in theory, these models will offer fast and efficient gaming for those who can't afford a flagship price. Choi explained that they prioritized gaming upgrades for all three S23 models because "all users care about gaming" and because it's the easiest criterion for consumers to notice if performance is reliable or flagging.
We're excited to see how the next ASUS ROG Phone does the most with the newest Snapdragon hardware. Plus, phones with the Snapdragon 8 Gen 2+ later this year will perform even better in benchmarks — the Samsung Galaxy Z Fold 5, for example. So you could argue it's far too early to argue that the Galaxy S23 will be the best gaming phone of 2023.
But the point here is that people who buy a phone just for gaming are a minority. You need an all-around quality experience for cameras, battery, software, and other areas to justify spending so much on a phone.
The Galaxy S22 series delivered in almost every area except performance last year. It's understandable why some Android users see the Galaxy S23 as an iterative, unnecessary upgrade. But with Qualcomm delivering the last piece of the puzzle, we're fairly certain the Galaxy S23 will be the phone that everyday gamers love.
Be an expert in 5 minutes
Get the latest news from Android Central, your trusted companion in the world of Android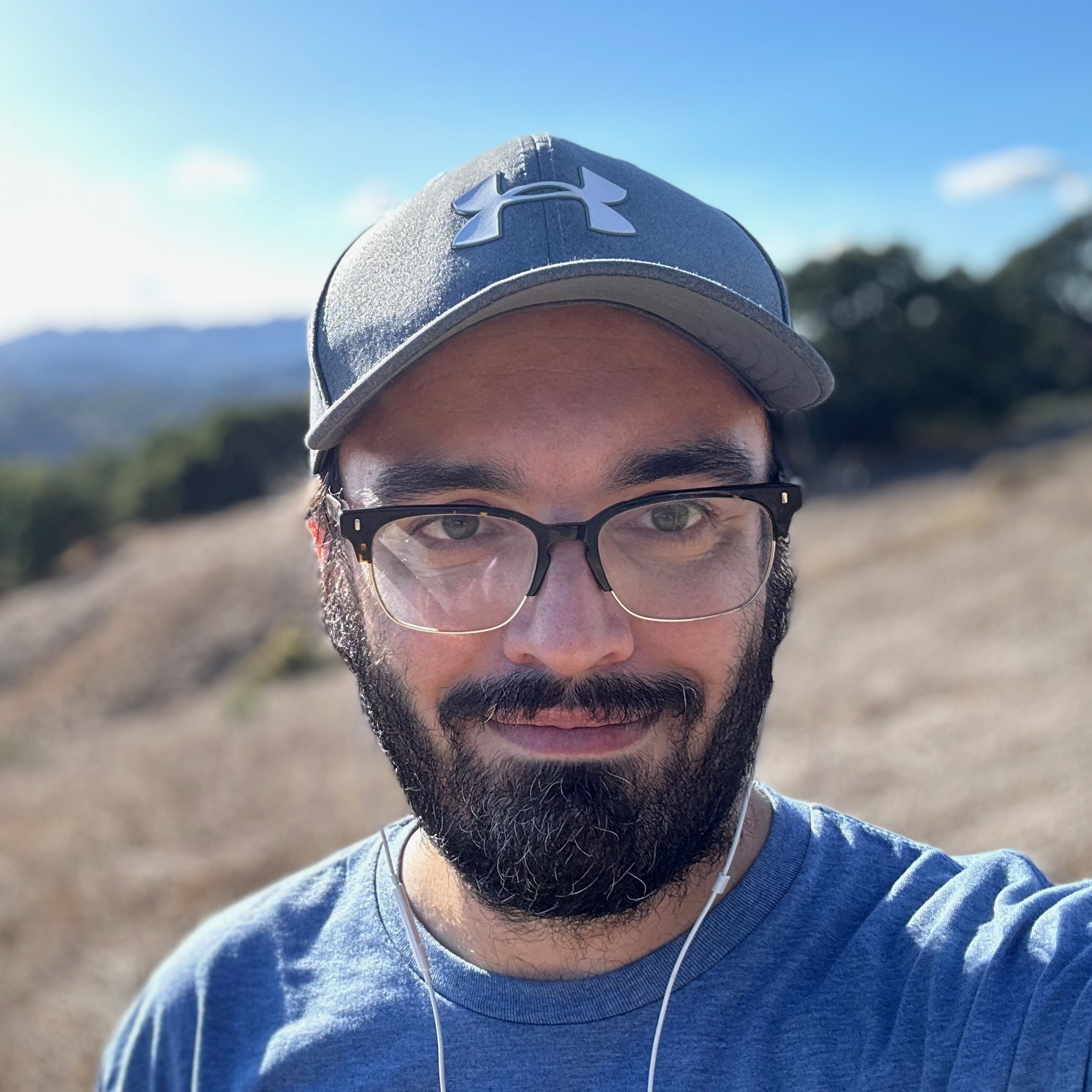 Senior Editor, VR/AR and fitness
Michael is Android Central's resident expert on fitness tech and wearables, with an enthusiast's love of VR tech on the side. After years freelancing for Techradar, Wareable, Windows Central, Digital Trends, and other sites on a variety of tech topics, AC has given him the chance to really dive into the topics he's passionate about. He's also a semi-reformed Apple-to-Android user who loves D&D, Star Wars, and Lord of the Rings.
For wearables, Michael has tested dozens of smartwatches from Garmin, Fitbit, Samsung, Apple, COROS, Polar, Amazfit, and other brands, and will always focus on recommending the best product over the best brand. He's also completed marathons like NYC, SF, Marine Corps, Big Sur, and California International — though he's still trying to break that 4-hour barrier.