Best Meta Quest 2 and Quest 3 games 2023
From shooters to multiplayer, family-friendly to horror, we rounded up the best Quest games in every category.
The Best Horror VR Games
Virtual reality is the perfect medium for horror games. Normally you can turn off the lights and try to make your home as horror-filled as possible, but there's still some objective distance between you and the screen. In VR, the monsters and nightmares are just an inch from your eyes, and there's no way to avert your gaze. The Oculus Quest 2 has some genuinely frightening and fun horror VR games, but these are the first games you should try.
Arizona Sunshine
It's hard to categorize this zombie shooter, but it's got plenty of something for everyone
Before After the Fall, Vertigo Games made Arizona Sunshine. And while we'd recommend the newer game for its polish, the original is still a VR classic with a ton of content, both from the original release and from subsequent free updates. Along with single-player, you can play levels in co-op mode or enjoy multiplayer horde mode against waves of zombies.
This great action horror game gives you tons of firepower, with over 25 different weapons that'll help you mow down enemies. While there are scenes in low-lit areas, many of them take place in bright sunshine, so the level of terror isn't as high as in other horror games. But don't worry, there's still the fear of an inexorable horde approaching you too fast to shoot them all.
We loved the The Damned DLC for its tense story and combat situations, as well as the new Trailer Park horde map for shooting endless zombies with friends. It's a full and complete story that you'll love and, surprisingly, get lots of laughs thanks to the fantastic one-liners. —Michael Hicks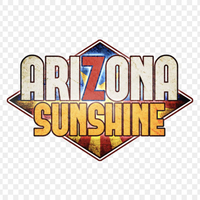 Arizona Sunshine
You may not think a hot desert is the best location for a zombie game, but there's a ton of scary fun to be had in the scalding Arizona heat. Test your zombie-killing skills in the campaign, then challenge yourself to take out as many as possible in horde mode.
Buy from: Oculus
Blair Witch
A much scarier experience than the Blair Witch Project movie
Set in 1996 in the same Maryland woods as the original film, you play Ellis, a traumatized ex-cop looking for a missing child in the woods. Accompanied by your dog Bullet, you run into more horrors than you could ever have expected. You must stay near the dog as much as possible to preserve your sanity while using a camcorder to play tapes that reveal story hints, as well as manipulate the world around you and solve puzzles.
In Windows Central's Blair Witch Xbox One review, they called it a tense, atmospheric horror game with some really cool gameplay mechanics, a great story premise, and plenty of scares — though it did suffer from some framerate issues. Now, take that game and add it to the Oculus Quest with its limited mobile chipset. Unsurprisingly, the port had to be rebuilt and downgraded to fit properly.
Thankfully, the VR version only benefits from its new medium, making the jump scares and atmosphere that much more frightening. In fact, the developers who ported the game to VR said in an interview that they chose to "make the combat more intense, adding jumpscares and additional sound effects to increase tension," as well as add more interactive objects and make it more fun to allow you to physically pet your dog with the Touch controllers. Plus, the Quest 2 port does improve some environmental textures and 3D models.
As a traditional horror movie-like experience where you can't solve your problems with a gun, Blair Witch delivers as one of the best VR horror experiences on the Quest 2. —Michael Hicks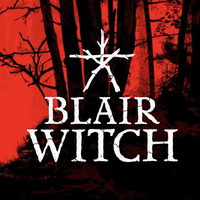 Blair Witch
For a stressful horror experience that'll test your courage, Blair Witch is a great game to try. See whether you have what it takes to survive.
Buy from: Oculus
Five Nights at Freddy's: Help Wanted
Chuck E. Cheese animatronics weren't even close to being this scary
There are two types of Five Nights at Freddy's (FNaF) fans out there: those who obsessively watch theory videos about the Bite of '87 and those who just enjoy watching their favorite YouTuber scream over animatronic jumpscares. This Quest 2 port appeals to both types. You can revisit scenes from old entries and get to interpret obscure lore moments, but it also lets casual fans enjoy jumpscares without worrying about the details.
As someone who saw the original games as kind of cheesy and too repetitive, let me assure you that the gameplay is so much more frightening and tense in VR. Unlike other horror games with stories that ease you into scary scenarios, FNaF:HW has nearly nonstop moments of tension. Plus, the mix of different gameplay mechanics from different games ensures that things feel more varied. That being said, you're still just as stuck in one place as in the PC games, so don't expect to explore your surroundings or be allowed to flee from Freddy Fazbear's gang.
While not as visually crisp as the PSVR or Steam version (which you can access via Oculus Link), Five Nights at Freddy's: Help Wanted doesn't suffer much on the Quest 2 since the games have never been that graphically demanding. You should also invest in the Curse of Dreadbear DLC, which adds Halloween-themed baddies and (more importantly) new minigames to survive.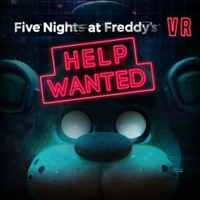 Five Nights at Freddy's: Help Wanted
Confront Freddy, Bonnie, Chica, Foxy, Springtrap, The Mangle, and other terrifying animatronics from scenes across Five Nights at Freddy's 1, 2, 3, 4, and Sister Location.
Buy from: Oculus
Jurassic World Aftermath: Parts One and Two
Making dinosaurs scary again
I was still in elementary school when the first Jurassic Park movie came out, and I'll never forget the wonder and horror that ensued. The concept was so fresh, and the dinosaurs were absolutely terrifying; the latter, in particular, was a concept that none of the many sequels captured. The many tense moments in that kitchen scene alone can be felt throughout the entirety of Jurassic World Aftermath.
You (stupidly) take a job to recover some lost data on good old Isla Nublar — two years after the fall of Jurassic World, might I add — and predictably crash land when a group of Pteranodons obliterates your aircraft. Once you make it to the facility, you realize the raptors are still hanging around and are ready to play cat and mouse with you while you are just trying to escape for your life.
Like any good stealth survival horror game, Jurassic World Aftermath makes you feel totally helpless against these creatures. There are no weapons and no real way to defend yourself. You just have a wrist-mounted gadget that can be used to activate old electronics remotely, along with a series of lockers, desks, and other debris to hide yourself in during the adventure. It's an astounding sensation of fear that's primal in nature and nearly flawless in execution.
Jurassic World Aftermath Part Two gives you more of the same story, scares, and gameplay, clearing up the first part's cliffhanger and adding new dinos and puzzles to keep things fresh. —Nick Sutrich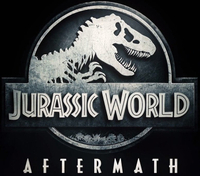 Jurassic World Aftermath
You're just trying to find the lost data, but the mean old dinos won't let you. Are you clever enough to outsmart these girls?
Buy from: Oculus
Lies Beneath
Forget survival; this is pure horror
If you're a fan of Japanese horror manga, you've likely heard of names like Junji Ito and Shintaro Kago. If you've not heard of these names, go ahead and Google their work — you'll immediately understand what you're about to undertake in Lies Beneath, a survival horror game inspired by these works. From the comic book style to the onomatopoeia that flies around the screen as you run, shoot, and kill, Lies Beneath will immediately transport you to a world gone wrong and completely upend your sense of reality.
Lies Beneath is a first-person survival horror that'll have you trekking through the woods and deeper into madness as you recover from the ashes of a fiery car crash. The demons you encounter could be real or just a figment of your imagination, but they're no less deadly regardless of their otherworldly appearance. You'll have to be savvy and sneaky on your journey if you're to avoid being overwhelmed, both by enemies and the thoughts that constantly grow louder in your mind.
Few games master the feeling of panic that Lies Beneath delivers. The game was developed with the Oculus Quest in mind, and, amazingly enough, all the character models were created completely in VR using Medium by Adobe. That's important since VR can give you an understanding of scale like no other visual medium can, and creating the enemies you face solely in VR has allowed the team to make models that are more convincing than what you'll find in other games. —Nick Sutrich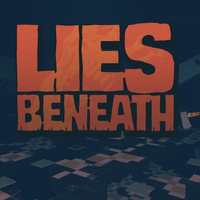 Lies Beneath
Terrors you simply couldn't imagine are waiting for you in the woods in Lies Beneath. Will you venture in?
Buy from: Oculus
Walking Dead: Saints and Sinners - Chapter 2: Retribution
Post-apocalyptic New Orleans is a veritable hellscape
The original Walking Dead: Saints and Sinners was a marvel of a game. Chapter 2 takes everything that was good about the original and turns it up to 11, giving you free rein of a post-apocalyptic New Orleans day and night — that's an improvement over the original in which you could only traverse the streets during the day. Not only that, but your humble school bus abode has been expanded into the nearby crypts with shelves upon shelves filled to the brim with weapons, usable scraps, food, and just about anything you could want to get a good adventure started.
TWD S&S Ch 2 launched in November 2022 with a bevy of bugs that made it literally impossible to play. We even delayed our full review until the developer could iron things out since we couldn't progress beyond a game-breaking bug early on in the game. But, after a month of patches and updates, the game is better than ever and even more impressive than the first entry, utilizing the power of the Quest 2 to bring about more detailed environments and brand-new gibbing mechanics that'll have you satisfyingly slicing through zombies in different ways each time just to see what happens.
Ch 2 takes the story portion of this action RPG to new heights. You'll find more detailed dialog trees to choose from, multiple branching paths to explore, and what feels like a million new things to craft and find. It's still got a bit of that weird physics jank that games like Bonelab suffer from but, so long as the occasional glitch or oddity doesn't bug you too much, it's a rewarding experience that'll have you wondering why more VR games aren't so in-depth.
If you're a Walking Dead superfan and absolutely must experience every last drop of the universe, the original Walking Dead: Saints & Sinners is still well worth playing. Otherwise, don't worry too much about jumping headfirst into Ch 2. You'll get a quick recap of the first game's story at the beginning — including a lovely boat ride detailing the history of what happened in New Orleans after the zombies took over — and the game takes all the areas from the first and adds to them rather than fully replacing them. —Nick Sutrich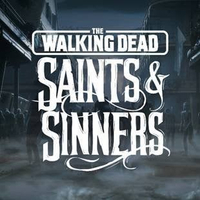 The Walking Dead: Saints & Sinners - Chapter 2: Retribution
You've survived the apocalypse, but you've still got a long way to go. After Chapter 1 set the stakes, Chapter 2 greatly improves the mechanics (now that the bugs have been fixed), making it a great starting point to this action-adventure zombie romp.
Buy from: Oculus
Wraith: The Oblivion - Afterlife
You thought death was scary? Wait until you see what's after.
When I first played Wraith: The Oblivion - Afterlife as part of a hands-on event in March, I really only had an inkling of how scary the game could be. Turns out, the final version (check out our Wraith: The Oblivion - Afterlife review) is considerably scarier than I could've imagined. There are few words to describe the feeling of dread the game paints at every corner, and you'll be turning quite a few of them as you roam the halls, rooms, and courtyards of the massive Barclay Mansion.
Wraith is set in the World of Darkness universe, including games like Vampire: The Masquerade, Werewolf: The Apocalypse, and others. In Wraith, you play as a photographer that woke up dead one day and found himself trapped in the last place he was still alive: Barclay Mansion. As you roam the halls, you'll unravel the story of what happened, narrated by a very dead, very scary shadow of your former self. You'll quickly find out that everyone was a part of a mysterious seance, led by a woman tasked with calling upon the dead to heal the owner of the mansion. But, in true horror fashion, something went terribly wrong, and everyone was brutally murdered — or were they?
Along the way, you'll find spectres destined to rip and tear you to pieces if they spot you, and you've got no good defense against them. Thankfully, you do have the special powers only bestowed upon a Wraith at the time of death — powers you'll only earn as you progress through the story. I'm not a horror fan, but the story here was compelling enough to pull me through the terror and keep me wanting more, giving it the honor of being on the list of best Quest 2 games. —Nick Sutrich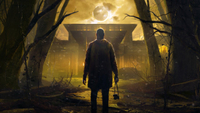 Wraith: The Oblivion - Afterlife
You've heard that death isn't the end, but I'd bet you never expected it to be the beginning of a truly terrifying experience. Your death is a mystery, and solving the puzzle of why everyone's stuck in Barclay Mansion might just free you.
Buy from: Oculus
Sign up for Black Friday email alerts!
Get the hottest deals available in your inbox plus news, reviews, opinion, analysis and more from the Android Central team.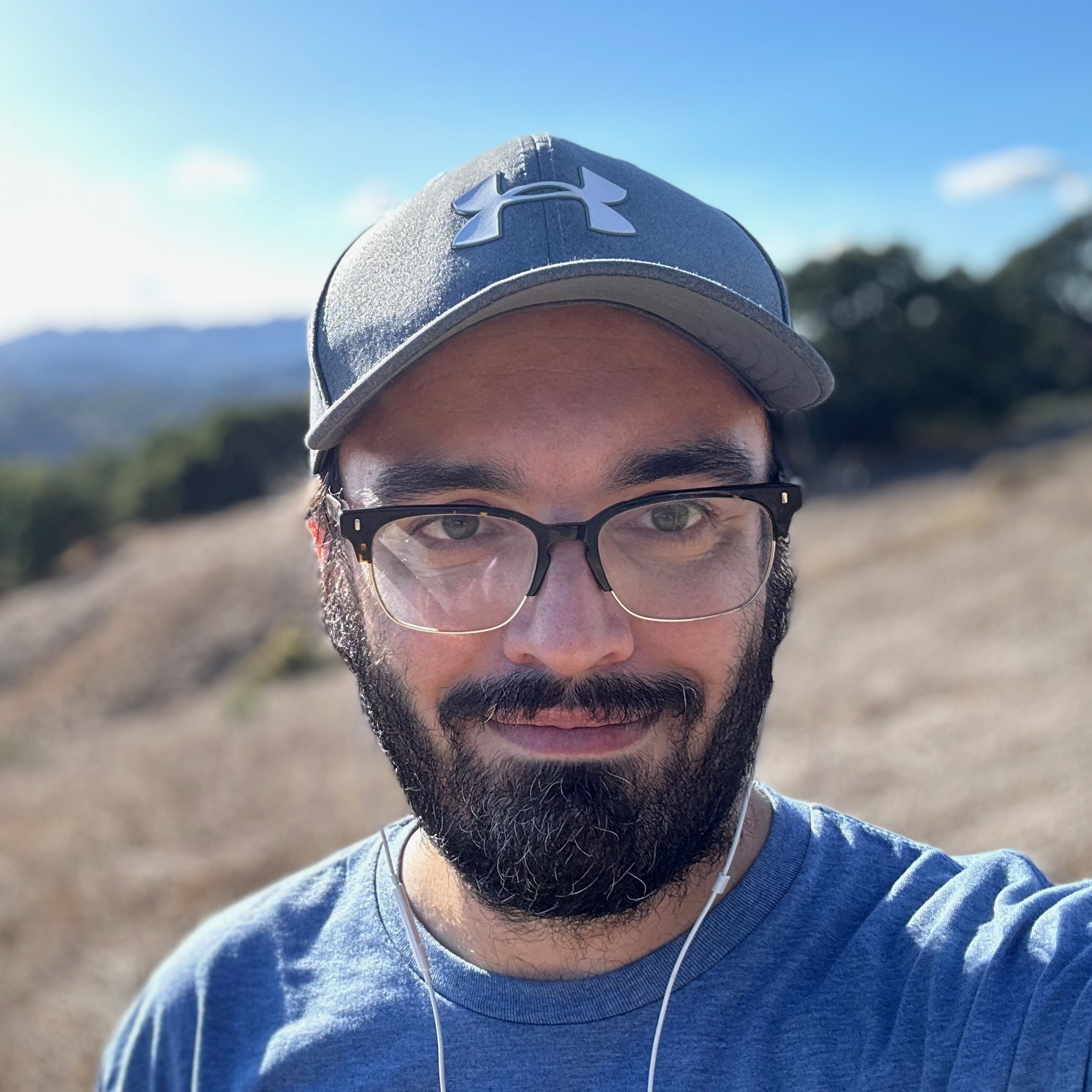 Senior Editor, VR/AR and fitness
Michael is Android Central's resident expert on fitness tech and wearables, with an enthusiast's love of VR tech on the side. After years freelancing for Techradar, Wareable, Windows Central, Digital Trends, and other sites on a variety of tech topics, AC has given him the chance to really dive into the topics he's passionate about. He's also a semi-reformed Apple-to-Android user who loves D&D, Star Wars, and Lord of the Rings.
For wearables, Michael has tested dozens of smartwatches from Garmin, Fitbit, Samsung, Apple, COROS, Polar, Amazfit, and other brands, and will always focus on recommending the best product over the best brand. He's also completed marathons like NYC, SF, Marine Corps, Big Sur, and California International — though he's still trying to break that 4-hour barrier.