Best Meta Quest 2 and Quest 3 games 2023
From shooters to multiplayer, family-friendly to horror, we rounded up the best Quest games in every category.
The Best Oculus Link Games
We're extremely happy with how Oculus Quest, especially Quest 2, games look despite the limitations of a mobile chipset. However, you can't deny that certain games just look better as PC ports. Oculus Link requires a PC with decent specifications to work, but assuming you have one, you can invest in Oculus Rift S or even SteamVR games on your headset, greatly expanding your library of games.
Asgard's Wrath
This isn't your typical Viking game
When Asgard's Wrath was announced, it looked like just a fantastic Viking-themed action game. Visceral combat, including swords, shields, magic, and even giant monsters, looked to be the core of the gameplay from a surface level. Less than an hour in, though, you'll find out that Asgard's Wrath simply doesn't fit into any single paradigm of game design. Instead, it has tomb exploration and puzzle-solving, a slice of real-time strategy, a pinch of a god game, and plenty of violence and combat on top.
The narrative here is that you're a Norse god who must assume control of several different mortal characters to fulfill their destinies. So why in the world would you stoop to something so seemingly low? Because of that trickster, Loki, of course. Following Loki's guide grants you his protection as well as a host of powers to wield and creatures to inhabit and control.
Even describing it in this way doesn't truly do it justice. It's easily one of VR's most ambitious games and one of the most unique titles you'll play on any platform. It's a scope rarely imagined by VR developers — although that is changing as VR adoption has grown considerably with the Quest 2 and with game releases like Half-Life: Alyx — and it'll take you several nights of play to truly feel like you'd explored everywhere and done everything. Oculus even gave the game away for free to new Quest 2 owners for months! But it's still worth buying at full price now. —Nick Sutrich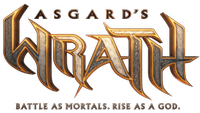 Asgard's Wrath
Asgard's Wrath might look like your typical Norse Viking title on the surface, but its unique blend of gameplay genres and massive scope defies definition.
Buy from: Oculus
Half-Life: Alyx
Yes, you can play the best VR game ever on the Quest
Before you go buying this, keep in mind that figuring out how to play Half-Life: Alyx on the Oculus Quest is a bit of a process — especially if you want to play it wirelessly. However, it's worth the effort.
You don't need to be someone who's been waiting for Half-Life 3 for over a decade to want to play this. Yes, it ties into that larger world and gives you tons of context of Alyx's contributions to Gordon Freeman's quest, but Half-Life Alyx stands alone. In many ways, it redefines and improves the old games, making old enemies that much more frightening and improving on the original's already excellent physics. From Alyx's handy gravity gloves to the superb graphics and facial animations to the seamless inventory system, Valve made a nearly perfect game. Plus, at around 15 hours, it lasts far longer than most VR campaigns.
For more context on all the different areas that this game succeeds, you can check out our Half-Life: Alyx review. Just make sure that your PC has enough power to run it, then invest in an Oculus Link cable if you want the simplest method to play. PC VR-specific headsets like the Valve Index may make the game look slightly better than on a Quest 2, but this way, you'll save a grand buying a new headset. —Michael Hicks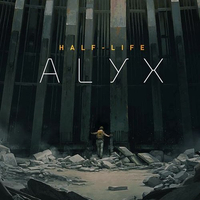 Half-Life: Alyx
In City 17, you and your father Eli Vance mount a resistance against the Combine. Survive deadly encounters with enemy forces, zombie headcrabs, and other foes as you work to free humanity.
Buy from: Steam
Lone Echo
The best way to experience zero-gravity on Earth
Developer Ready at Dawn has really come into its own over the years. It might have started porting games and creating fun spin-offs like Daxter and the PSP God of War games, but games like The Order: 1886 and Lone Echo have proven that the studio has what it takes to create AAA epics. In fact, Lone Echo isn't just the first game that truly nailed the feeling of zero-gravity in VR. Instead, it's the only game to date that makes it feel as authentic as it can while your feet are still firmly planted on the ground.
Lone Echo puts you behind the visor of an AI construct inside a robot chassis. You might have heard this terminology before; it's the same concept found in Lone Echo's multiplayer spin-off, Echo VR — a game that's also on this list of best Quest games. You're helping Captain Olivia Rhodes finish her final two weeks aboard a remote mining facility orbiting Saturn when something goes wrong. While investigating the problems, more things go wrong, and you must embark on a journey only an AI construct with semi-disposable robot bodies can undertake.
The magic here isn't the story, per se — although it is rather good — it's the movement. You'll mostly be pushing yourself around in zero-gravity by grabbing onto objects and holding onto them for dear life. There's really nothing quite like the fear and hopelessness you might feel when letting go in space and running out of things to grab onto. —Nick Sutrich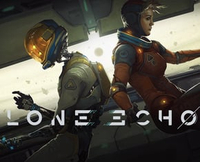 Lone Echo
This is a space epic with one human and a robot marooned on a mining facility orbiting Saturn. Lone Echo's story is just a gateway to a gameplay experience that's simply unparalleled.
Buy from: Oculus
Lone Echo II
An incredible improvement on the fantastic original
Lone Echo II could be the last Oculus Rift exclusive, now that Meta has pivoted to focus on the more profitable Quest. But if you have a VR-ready PC and a Quest 2 with Air Link set up, this sci-fi epic will blow you away for 10-15 hours with incredible graphics, voice acting, and gameplay with perfected zero-G mechanics.
If you haven't played the original, the game quickly explains the story thus far and the necessary controls before throwing you directly into the action. And compared to the original, its gameplay adds much more variation and scope. Levels are much larger and feel less like an on-rails experience, with sections that will remind you of Echo VR, and the enemies are a more dangerous and immediate threat.
In our minds, only Half-Life Alyx matches Lone Echo II for its high production values, compelling story, and awesome space movement and combat. It's a must purchase so long as your computer can handle it. —Michael Hicks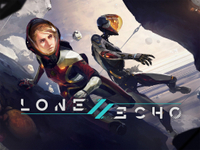 Lone Echo II
Play again as the android Jack as you and Captain Rhodes confront new danger around the rings of Saturn, where you'll discover the source of a dangerous threat to humanity.
Buy from: Oculus
Stormland
This time, you're the robot
So many sci-fi games and movies pit robots against humans, but this time around, you're the robot in a world filled with them. Insomniac Games, the studio behind incredible series like Ratchet & Clank and Marvel's Spider-Man, have crafted an exquisite VR title that'll blow you away — both literally and figuratively. Stormland was one of the first major games to incorporate true full-body physics and on-body inventory systems, as well as a movement system that makes you truly feel like you're living in the world of Stormlands.
The Stormlands are floating islands in the clouds that you'll ascend to any time you're ready to begin missions. A full 12-15-hour fully-narrated story awaits you in this sci-fi world and dwarves many other VR games with its sheer scope. Players will find themselves flying through the clouds — a sea-like body that makes players almost feel like Superman — climbing mountains, exploring caves, and salvaging scrap to upgrade their parts. Remember, you're a robot, so tearing your arm off and replacing it with a new one is a literal pull and pop.
Stormland has full co-op support, so you and your friends can adventure through the land together. It feels a bit like a Metroidvania title in some ways since you'll only be able to access certain areas once you have the right upgrade. This one requires serious VR legs, though, as flying, leaping, and the more advanced combat mechanics will certainly leave some newer players feeling like they've been lost at sea for a bit. —Nick Sutrich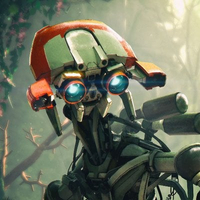 Stormland
Insomniac Games' ambitious open-world action-adventure title gives you complete freedom of movement. Fly the skies, climb the mountains, and blast your way through this enthralling sci-fi story.
Buy from: Oculus
Star Wars Squadrons
In space, no one can hear you scream (for joy).
Star Wars Squadrons is the spiritual successor to PC classics like Star Wars: X-Wing vs. TIE Fighter, and it's literally everything a Star Wars geek has ever dreamed of. A full campaign puts you in the cockpit of your favorite Star Wars space ships, which feel absolutely unreal in VR. Every little detail in these cockpits is beautifully rendered, and the views from the seat are exactly what you would expect.
While the campaign feels like a bit of an afterthought, the short journey will at least keep you entertained for a few hours and give you a great intro to the real meat of the game: the multiplayer. As a dogfighting game at heart, Star Wars Squadrons multiplayer is what you should set your hopes and expectations on.
It's already enough to feel like you're in the cockpit of some of the most amazing sci-fi ships ever created, but it's another to feel like you've completely mastered the controls of a single ship enough to defeat anyone riding your tail in space. Set up your couch in VR and take a seat for the best VR dogfighting experience you'll ever have. Just make sure you pair this one with a HOTAS for maximum realism. —Nick Sutrich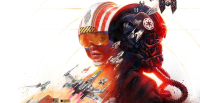 Star Wars Squadrons
Get behind the cockpit of your favorite Star Wars spaceship in this epic adventure with even grander multiplayer, all playable in VR.
Buy from: Steam
Sign up for Black Friday email alerts!
Get the hottest deals available in your inbox plus news, reviews, opinion, analysis and more from the Android Central team.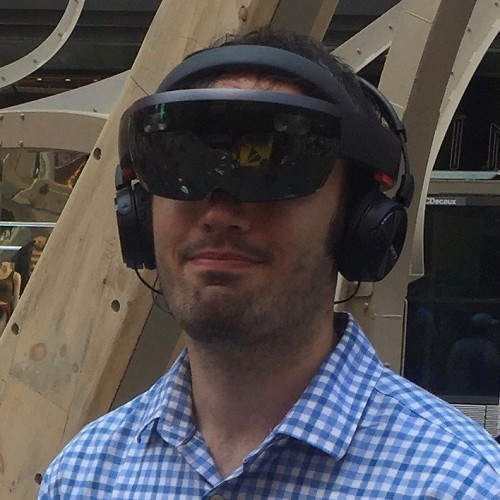 Senior Editor, VR/AR and fitness
Michael spent years freelancing on every tech topic under the sun before settling down on the real exciting stuff: virtual reality, fitness wearables, gaming, and how tech intersects with our world. He's a semi-reformed Apple-to-Android user who loves running, D&D, and Star Wars. Find him on Twitter at @Michael_L_Hicks.