There's no denying that we are fans of Amazon's hardware around here, but there are several good reasons for it. The company makes some high-quality products that often pack a bunch of great features inside, all for a pretty affordable price on a regular day. When the hardware goes on sale is the best time to stock up, and right now you can save big on several different devices. Whether you need one for yourself or are looking to get a head start on your holiday shopping, these prices are ones you won't want to miss out on.
Some of the deals below require that you are a member of Amazon's Prime service. If you aren't already, you can sign up for a free 30-day trial to lock in the discounted prices. Many, if not all of these, match or beat pricing we saw during Amazon's huge Prime Day event earlier this year.
Amazon Fire TV Stick
This is one of the deals that only Prime members can get the discount for, but at this price it's definitely worth the extra few minutes of signing up. Amazon's Fire TV Stick is down to only $25, a $15 discount, and the 4K variant is only $10 more. With a Fire TV Stick you'll have quick and easy access to a wide variety of streaming platforms, including ESPN, Sling, Hulu, Prime Video, and more. The new Alexa Voice Remote allows you to control the power and volume of your TV, and gives you one-button access to Amazon's powerful Alexa voice assistant.
Streaming the day away
Amazon Fire TV Stick and Alexa voice remote
This discount is exclusive to Prime members, but it brings this popular streaming stick down to its best price ever again. You can upgrade to the 4K version for just $10 more if you have a TV that will support it!
$24.99 $39.99 $15 off
Amazon Fire Tablet
Ever since they were first released, Amazon's Fire Tablets have been extremely popular. While they may not be the most powerful devices on the market by any means, they are great media consumption devices and are also great for casual gaming, making them a perfect option for kids and adults. Normally, the tablet starts at just $50, but right now it's down to $30, which is an absolute steal. Amazon recently refreshed the Fire 7 with some new internals and fresh color options, so be sure to grab one or two for holiday gifts before the discount is extinguished.
Fire sale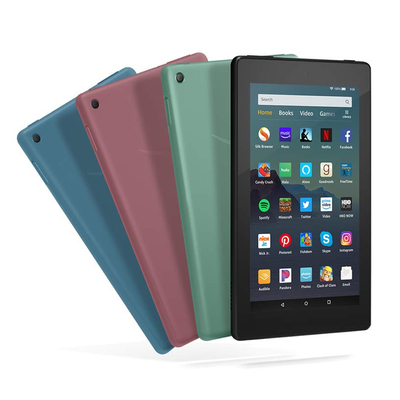 Amazon Fire 7
Amazon is taking $20 off its 7-inch tablet for Prime members, equalling its Prime Day offer. With 16GB or 32GB of storage, 7 hours of battery life, and now with hands-free Alexa, it's a great device to have around your home.
$29.99 $49.99 $20 off
Echo Show 5
Amazon has experimented with a few different designs for its Echo lineup, and the Echo Show 5 is one that people seem to like the most. It's a perfect bedside alarm with a display, and it still offers you full access to all of Alexa's powerful smarts. It has a 5-inch screen, which is bigger than the more expensive Echo Spot has, and it's not quite as huge as the Echo Show. With privacy in mind, Amazon made it super easy to disable the microphone and camera, and even included a physical shutter cover.
At a glance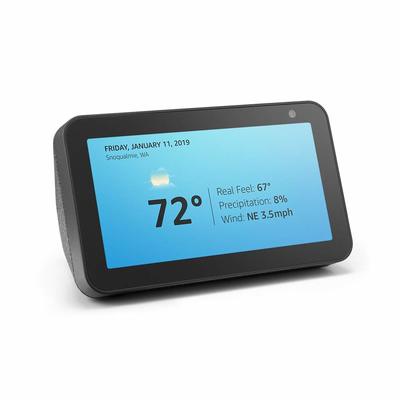 Amazon Echo Show 5
This 5.5-inch smart display lets you check the weather, watch movie trailers, listen to music, and control smart home devices with Alexa. Today's price equals its best outside of Prime Day.
$64.99 $89.99 $25 off
Amazon Kindle
While nothing will beat picking up an actual book, Amazon's Kindle E-readers do a pretty great job of offering an enjoyable experience. The newest Kindle now includes a built-in front light, which makes it even easier on your eyes to read on it, and the battery is designed to last for weeks, not just a few hours. The light is adjustable so you can find a comfortable setting, and since it doesn't have all the other apps that your phone does, you won't be so easily distracted. It comes in black and white, so pick the one that best suits your style and be sure to get your free 30-day Kindle Unlimited trial to have instant access to millions of books.
Take A Look
All-New Kindle E-Reader
Sometimes you just want a device with zero distractions. That's exactly what the Kindle offers. This new-and-improved model has a built-in front light for easy reading in the dark, a feature previous generations were sorely lacking.
$64.99 $89.99 $25 off
These discounts likely won't hang around for too much longer, so be sure to load up now instead of regretting it later!
We may earn a commission for purchases using our links. Learn more.