Best Samsung Galaxy S23 Ultra cases 2023
Show your S23 Ultra some love with these sweet cases.
All phones are vulnerable, seeing as they are made largely of glass. Metal parts aren't infallible either, as they can get dents and scratches. As beautiful as the Galaxy S23 Ultra is, it sure is a gigantic monolith. But Samsung's enormous 6.8-inch flagship still somehow manages to look elegant and slick. However, a phone as big and heavy as the S23 Ultra is by no means an easy feat to lug around.
Like any phone, chances are you'll accidentally drop it now and then, bump it against a doorway, and put it through its paces with 24/7 everyday use. You can help minimize, even eliminate, the damage this might case by keeping your gorgeous S23 Ultra protected by an excellent case. These are the nicest, sturdiest, and grippiest phone covers for your S23 Ultra, all designed to protect and serve. Pick one or two of the best Samsung Galaxy S23 Ultra cases and you'll be good for years to come.
Here are the best Samsung Galaxy S23 Ultra cases
Why you can trust Android Central Our expert reviewers spend hours testing and comparing products and services so you can choose the best for you. Find out more about how we test.
Colors: Carbon Black, Black Magsafe
A big case can be great for uncertain times, but some folks just want a bit of extra grip and scratch protection. That's where Thinborne cases come in! We love these ultra-thin Kevlar cases because they hug the S23 Ultra tightly and offer extra grip with minimal bulk. Choose from the ultra-thin version or the one that includes Magsafe built in for a tiny bit of added thickness.
Carved Traveler case for Galaxy S23 Ultra
Colors: Various, unique
Carved cases are durable, comfortable, and totally unique. No, seriously, each and every case is completely unique and no two designs are the same! Each case is made with a durable, grippy rubber shell, complete with a back that's made from a mix of resin and real wood. Each case is hand made in Indiana and can be upgraded with Magsafe support and a wrist strap. You can even include a screen protector that's custom-cut to fix the case.
Spigen Ultra Hybrid OneTap Ring for S23 Ultra
Colors: Black
Spigen has found a way to make Apple's MagSafe accessories compatible with the Samsung Galaxy S23 Ultra. The Ultra Hybrid OneTap Ring is a clear case that comes with a metal ring on the back. This means you can snap on any MagSafe accessory for Android as it attracts magnets, such as magnetic wallet add-ons and wireless chargers.
Dbrand Grip Case for Samsung Galaxy S23 Ultra
Colors: 30+ cool designs
It's lightweight, it's bold, and it's practical. Dbrand's Grip Case has non-slip sides with added texture for friction. On the material side of things, the S23 Ultra Grip Case comes in over 30 eye-catching designs, including solids and unusual patterns.
TORRAS MarsClimber for Galaxy S23 Ultra
Colors: Black Edge, Clear, Green Edge, Matte Black, Matte Green, Matte Navy Blue
We loved this sheer case from TORRAS for the S22 Ultra and we love it on the S23 Ultra as well. The TORRAS MarsClimber for the Samsung Galaxy S23 Ultra has a hard TPU frame for better impact absorption and it has a little clip-like stand at the back. Your Samsung phone can survive falls from as high as 8 feet without batting an eyelash.
Caseology Nano Pop for Samsung Galaxy S23 Ultra
Colors: Blueberry Navy, Black Sesame, Avo Green
Caseology's bright and lively Nano Pop series is a great match for the Samsung Galaxy S23 Ultra. This slim and trim cover fits the S23 Ultra like a glove, so it doesn't interfere with wireless charging. The insides are designed cleverly so the cover can withstand plenty of bumps and drops.
GVIEWIN Samsung Galaxy S23 Ultra Case with Camera Cover
Colors: 9 marbled patterns
The stunning Samsung Galaxy S23 Ultra Case with Camera Cover comes in various colors, all of which are marbled and look incredible. These covers don't just look pretty though, they're sensible too. You get a sliding cover to protect the S23 Ultra's camera unit and robust shockproofing.
Ghostek EXEC for Samsung Galaxy S23 Ultra
Colors: Black, Gray, Pink
Need a wallet case? The Ghostek EXEC cover is an unconventional take on one. Your S23 Ultra sits snugly inside, protected from all angles. There's a handy wallet attachment on the back to stash cards and cash as well. The best part is that the wallet attachment pops right off since it's stuck on the back magnetically.
Ringke Onyx for Samsung Galaxy S23 Ultra
Colors: Deep Purple, Black, Dark Green
The Ringke Onyx S23 Ultra case has an interesting finish that almost looks like sandpaper. Combine that with the dark hues and you've got yourself an extremely classy phone cover. The anti-slip texture stays clean and prevents falls, and the reinforced corners absorb shocks and impacts. There are holes for a phone strap too, so you can easily carry your S23 Ultra worry-free.
Incipio Kate Spade New York Defensive Hardshell Case for S23 Ultra
Colors: Hollyhock
Incipio and Kate Spade's Defensive Hardshell Case describes itself well. You get a semi-clear hard silicone case for mid-range protection and three high-end patterns to choose from, two of which are bedazzled with rhinestones. Style aside, this is one of the best slim cases we have tried for the S23 Ultra yet. It's surprisingly robust for a clear case and looks fabulous.
CASETiFY for Samsung Galaxy S23 Ultra
Colors: Over 2,000 designs
Whether you opt for the Impact, Ultra Impact, or Clear Case models, your Samsung Galaxy S23 Ultra will stay safe and secure inside your pick. CASETiFY has been a favorite with our team for a good reason. These eco-friendly bumper cases have rugged frames, come in an overwhelming number of designs to suit every personality, and they're made of recycled materials.
Poetic Neon for Samsung Galaxy S23 Ultra
Colors: Eight assorted colorways
We've arrived at a point in time when rugged covers no longer have to be ugly, chunky, lumps of TPU. This shockproof Poetic Neon case for the S23 Ultra is proof of that. It's a lean, cool-looking accessory with military-grade drop protection and some bold colorways to choose from. The sides have textured bits at exactly the right places to add grip.
SPIDERCASE Samsung Galaxy S23 Ultra Waterproof Case
Colors: Black
SPIDERCASE offers this cheap Samsung Galaxy S23 Ultra Waterproof Case in a single color. The hardy frame is black and it protects your phone from damage that occurs during bumps, shocks, or falls. The thick bezels are raised to prevent the screen and camera lenses from cracking and the buttons are tactile. You get a built-in screen protector too.
SUPCASE Unicorn Beetle for S23 Ultra
Colors: Black, Guldan
SUPCASE caters to the heavy-duty crowd. The Unicorn Beetle cover bolsters the S23 Ultra's defenses like no other, with raised edges all around. You get a rugged body made of tough materials that are meant to take a beating. There's a little stand that pops out of the back and it also acts as a grip since you can slip your fingers through it.
Humixx Ultra Clear Samsung Galaxy S23 Ultra Case
Colors: Crystal Clear, Black, Clear Glitter, Kickstand Black, Magnetic Clear Green, Clear Green, Black Pattern
Show off your mighty Galaxy S23 Ultra in all its naked glory to the world with this case that comes in a transparent finish with some subtle coloring. Humixx promises that your phone can withstand falls from 10 feet and throws in a plastic film to protect the display. There is also a camera protector included in the box.
Your S23 Ultra can conquer the world with the right case on
Cases are the best form of protection for any device, be it a flagship Android phone or a cheap e-reader from Amazon. There is no shortage of lovely covers and cases of shapes, colors, and sizes for the Samsung Galaxy S23 Ultra. Slim cases look and feel great, but they don't usually help much with impact absorption. They do, however, weigh next to nothing and don't interfere with the S23 Ultra's wireless charging capability.
After trialing countless cases for the Samsung flagship, our favorite cases are the Incipio Kate Spade Case, Thinborne ultrathin case, Dbrand Grip case, and Carved Traveler case.
Folks who are looking for a super thin and lightweight case should pick either Thinborne's ultrathin case or the Kate Spade case. Kate Spade's case adds some lovely feminine looks and a surprising level of toughness to your phone. You can also get the same thin case with a design from Coach from Incipio. Thinborne's case will add great scratch protection, extra grip, and optional Magsafe wireless charging magnets.
Carved and Dbrand go for a more unique, customizable angle. Both cases are wonderfully grippy and will survive a big fall without feeling bulky or heavy. Dbrand features the company's trademark sarcasm and consistent patterns, while Carved cases are handmade and completely unique.
If those are too much, the Ringke Onyx features a great, non-slip texture and it has holes for strap attachments. You can also opt for the Caseology Nano Pop for something brighter and more protective. Carved and DBrand also make gorgeous, unique cases with grippy rubber sides that'll let you show off your style
Heavy-duty cases like the Poetic Neon go a long way to help with shocks and scrapes. This sleek cover comes in plenty of colorful hues and it has multiple layers to add military-grade drop protection. SUPCASE brings you all of these things in the form of the Unicorn Beetle case, but it sacrifices sleekness for the extra kickstand on the back. You can't go wrong with either pick for your S23 Ultra.
After snagging the right case, don't forget to grab a robust screen protector for your S23 Ultra. The last thing that a beautiful AMOLED panel needs is a big ugly crack running through it!
Get the Android Central Newsletter
Instant access to breaking news, the hottest reviews, great deals and helpful tips.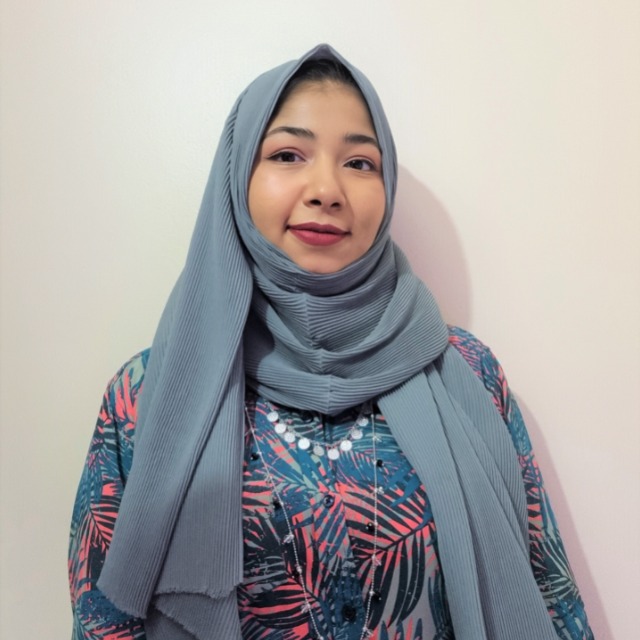 Editor — Accessories, speakers, and tablets
Namerah enjoys geeking out over accessories, gadgets, and all sorts of smart tech. She spends her time guzzling coffee, writing, casual gaming, and cuddling with her furry best friends. Find her on Twitter @NamerahS.