When will my phone get Android 12?
By Michael L Hicks published
Breaking down which phones have received Android 12 by manufacturer and date — and which have yet to receive it.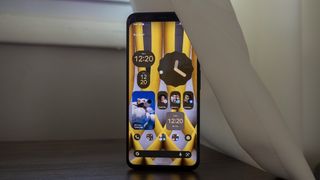 (Image credit: Nick Sutrich / Android Central)
We're well into Android 13 beta season, with the new OS set to arrive within a few months. Despite that, there are plenty of phones still waiting on an Android 12 update to arrive, and most OEMs haven't given a clear schedule for when to expect updates.
Samsung and OPPO have done an excellent job of updating their phones, and we have a pretty clear idea of when their remaining phones on Android 11 will jump to Android 12.
On the reverse side of things, brands like LG, Nokia, and Motorola have predictably been much slower in pushing updates to their eligible devices. It's likely these brands will still be updating to Android 12 well into mid-to-late 2022.
You're here to read which of the best Android phones will get Android 12, and when it's likely to happen. And we're here to help, with all of the publicly-available roadmaps and rumors to help you learn more.
For those Android users asking when their will phone get Android 12, here's everything we know so far.
When will my ASUS phone get Android 12?
The ASUS Android 12 release date schedule will be easy to remember, as the company is only updating a handful of phones to the new OS, all of which will receive it in the first half of 2022.
The Asus Zenfone 8 and Zenfone 8 Flip received Android 12 right in the closing days of 2021, while the ROG Phone 5 got the stable build in mid-March.
Then, in mid-May, the ASUS Zenfone 7 received the stable update, while the ROG Phone 3 received the beta. The latter phone is the last ASUS phone eligible to receive Android 12, and if ASUS sticks to its schedule, it'll receive it by the end of June.
One sort-of-ASUS phone that's overdue for Android 12 is the Qualcomm Smartphone for Snapdragon Insiders, which is built with ASUS hardware and has had sporadic, deficient updates despite its $1,500 price tag. We don't have any news when it'll receive Android 12, and it may not be anytime soon.
The Android 12 update revamps the core ASUS apps, adds the privacy dashboard and other privacy tools like camera/mic controls and approximate location. It adopts some stock UI features like Quick Settings panel and notification tray into the ASUS UI, and other changes you'll find in the changelog (opens in new tab).
Here is the list of when your ASUS phone will receive Android 12:
Zenfone 8 / Zenfone 8 Flip (Received late 2021)
ROG Phone 5 / ROG Phone 5 Ultimate / ROG Phone 5s / ROG Phone 5s Pro (Received March 2022)
Zenfone 7 / Zenfone 7 Pro (Q2 2022)
ROG Phone 3 / ROG Phone 3 Strix Edition (Q2 2022)
Qualcomm Smartphone for Snapdragon Insiders (Unknown)
When will my Google Pixel phone get Android 12?
Unless you have a Pixel 1 or Pixel 2, your Pixel phone is currently eligible to download Android 12.
Google has since moved on to the Android 12L update; most Android 12-eligible phones have received 12L except for the Pixel 3 and 3 XL. The Pixel 6 down to the Pixel 3a received the revamped UI in the March Drop.
Here is the list of phones that should be updated to Android 12 already:
Pixel 3
Pixel 3 XL
Pixel 3a
Pixel 3a XL
Pixel 4
Pixel 4 XL
Pixel 4a
Pixel 4a 5G
Pixel 5
Pixel 5a
Pixel 6
As for when your Pixel phone will receive Android 13, the developer roadmap puts the update sometime after July, with August or September as likely candidates. As of late June, Android devs have pushed out Android 13 beta 3, and will soon progress towards platform stability.
When will my LG phone get Android 12?
Despite its plans to exit the smartphone market, LG promised in April 2021 to update eight LG phones to Android 12 and two to Android 13. It then surprised us by releasing Android 12 on the LG V60 ThinQ T-Mobile version despite never promising to do so. That means, as of now, nine LG phones will get the Android 12 treatment:
LG Wing (+ Android 13)
LG Velvet (+ Android 13)
LG V60 ThinQ
LG V50S
LG V50
LG G8
LG Q31
LG Q52
LG Q92
Thus far, the LG Velvet and LG V60 ThinQ have received Android 12 in some territories and on multiple US carrier versions.
LG announced its Q2 2022 update schedule in April, claiming the V50, V50S, and Q92 would all receive it in South Korea by the end of June. According to Piunikaweb (opens in new tab), LG has delivered these stable updates there, but there's no word yet on updates in other territories.
The LG Wing only received Android 11 in December 2021, so it's possible the quirky phone will need much longer to get the newer update than other devices, despite being relatively new.
When will my Motorola phone get Android 12?
Motorola doesn't like updating its phones. As a result, most of them only get one platform update, meaning that Android 10 phones released in 2020 and early 2021 won't get Android 12. Its only 2020 phones to receive it will be its Razr phones; those who bought recent phones like the Moto G Power (2021) are totally out of luck.
Wondering which Motorola phones will receive Android 12? Motorola released its update roadmap with the full list — about 25 in all. Here is the full Motorola Android 12 update list, with bolded names for those that have received a confirmed stable update:
Razr 5G / Razr 2020
Motorola Edge 20 / Edge 20 Pro / Edge 20 Lite / Edge 20 Fusion (+ business editions)
Motorola Edge (2021) / Edge 5G UW / Edge+
Motorola One 5G Ace / One 5G UW Ace
Moto G200 5G
Moto G71 5G
Moto G51 5G
Moto G41
Moto G31
Moto G100
Moto G60s
Moto G60
Moto G50 / Moto G50 5G
Moto G40 Fusion
Moto G30
Moto G Power (2022)
Moto G Pure
Moto G Stylus 5G
Moto G Pro
Motorola finally began its update schedule with the Moto G Pro in mid-March. It added new tools like the Material You UI, conversation widgets, accessibility improvements, approximate location permissions, new microphone and camera indicators, and a privacy dashboard.
Since then, Motorola started a streak of April updates with the Moto Edge 20 and Edge 20 Pro, Edge 20 Lite, Moto G30, Moto G50, Moto G100, Moto G200, Motorola Edge (2021), and Motorola Edge+ — at least in some countries. If you own one of these phones but haven't received it yet, you can assume it's on the way.
Since April, however, Motorola's Android 12 updates have fallen back into a lull. While budget phones like the Moto G Power (2022) naturally have taken longer, it's disappointing owners of the Razr 5G and Razr 2020 are still waiting.
When will my Nokia phone get Android 12?
Nokia's Android 12 rollout has been a mixed bag. The brand, which used to offer the fastest software updates outside of Pixel phones, started out strongly by pushing out the OS to the Nokia X20, X10, and G50 by early January.
Then we heard nothing from the brand for months, until it released the Nokia XR20 update in late March, the Nokia 8.3 5G update in late April, and the Nokia G10/G20 and Nokia 2.4 in May. Now it has a handful of phones and tablets like the T20 remaining, several of which have been spotted (allegedly) running Android 12 on Geekbench.
We still don't have an official Nokia Android 12 release list, but since its phones typically receive at least two updates, these Nokia phones are likely to get an Android 12 update:
Nokia XR20
Nokia X20
Nokia X10
Nokia G300
Nokia G50
Nokia G20
Nokia G10
Nokia 8.3 5G
Nokia 8 V 5G UW
Nokia 5.4
Nokia 5.3
Nokia 1.3
Nokia 2.4
Nokia 3.4
Nokia missed most of its deadlines for its Android 11 update schedule, and it failed to deliver the promised Android 11 update to its Nokia 9 Pureview flagship. This year, it avoided giving us any actual update calendar, but with half a year for context, it's delivering at around the same cadence as last year.
When will my OnePlus phone get Android 12?
Wondering when your OnePlus phone will get Android 12? The stable build arrived on the OnePlus 9 and OnePlus 9 Pro in early December, was briefly suspended due to major bugs, then pushed again in mid-December with fixes. It's now available worldwide.
After a long wait, OxygenOS 12 began to roll out to the OnePlus 8, 8 Pro, 8T, and 9R the week of March 21. Then it came to the OnePlus Nord, Nord 2, and Nord N200 5G in mid-May, early June, and mid-June, respectively.
As for the remaining updates, the OnePlus 9RT finally entered closed beta in mid-May, but likely has enough month or so before the stable release. The OnePlus 7, 7T, 7 Pro, and Nord CE are also likely to receive the final version this summer. The full list of planned updates is below:
OnePlus 7
OnePlus 7 Pro / 7 Pro 5G
OnePlus 7T
OnePlus 7T Pro / 7T Pro McLaren
OnePlus 8
OnePlus 8 Pro
OnePlus 8T
OnePlus 9
OnePlus 9 Pro
OnePlus 9R
OnePlus 9RT
OnePlus Nord
OnePlus Nord CE
OnePlus Nord 2
OnePlus Nord N200
OxygenOS 12 has proven to be a controversial update, given that the latest software has merged with ColorOS and lost much of what made OnePlus phones distinct. Thankfully for long-time OnePlus fans, the brand reversed course and announced its intention to release OxygenOS 13 next as a return to form.
When will my OPPO phone get Android 12?
Besides Samsung, no other Android phone brand has done as well at pushing out speedy, prolific Android 12 updates. Thus far, in Europe, the following OPPO phones have completed or ongoing ColorOS 12 rollouts in at least one territory through June 2022:
Find X3 Lite / X3 Neo / X3 Pro 5G
Find X2 / X2 Pro / X2 Neo / X2 Lite
Reno6 / Reno6 Pro 5G
A54 / A73 / A74 / A94 5G
Reno5 (5G) / Reno5 Lite / Reno5 Z 5G
Reno4 / Reno4 Lite / Reno4 Pro 5G
Of that list, OPPO is mainly focused on the Reno4 (Pro), A74, and A54 in Western Europe during June, and on the Find X2 and Reno4-Reno6 in Eastern Europe.
Save. The. Date.#ColorOS12 based on #Android12 is rolling out this June in Europe! Dates and device availability 👇 pic.twitter.com/AnZGtkdCi8June 2, 2022
Meanwhile, in most eligible Asian territories, OPPO has already released ColorOS 12 based on Android 12 on the Find X3 series, Find X2 series, Reno6 series, Reno5 series, Reno4 series, F19 Pro+, F17 Pro, A94, A93, A74 5G, A73 5G, A54 5G, and A53s 5G.
OPPO released ColorOS 12 to the Reno7, A96, and K10 in India on June 15, and will bring it to the Reno 10X Zoom and A76 in India later this month.
OPPO has mostly finished updating to ColorOS 12 in most of its territories, especially on newer phones. The full expected OPPO Android 12 update list is below, with phones bolded that have received the stable update in at least one territory:
Find X3 / Find X3 Pro / Find X3 Neo / Find X3 Lite
Find X2 / Find X2 Pro / Find X2 Neo / Find X2 Lite
Reno6 / Reno6 Pro / Reno6 Pro+ / Reno6Z
Reno5 / Reno5 Pro / Reno5 Pro+ / Reno5 Lite / Reno5K / Reno5F
Reno4 / Reno4 Pro / Reno4F / Reno4Z / Reno4 Lite / Reno4 SE
Reno3 / Reno3 Pro
OPPO A95 / OPPO A94 / OPPO A93 / OPPO A93s
OPPO A74 / OPPO A73 / OPPO A72
OPPO A55 / OPPO A54 / OPPO A53 / OPPO A53s / OPPO A52
OPPO A35 / OPPO A33 / OPPO A32 / OPPO A31
OPPO A16 / OPPO A15s / OPPO A12s / OPPO A12e
OPPO K9 / OPPO K7x / OPPO K7
OPPO F19 Pro / OPPO F19 Pro+ / OPPO F19
OPPO F17 Pro / OPPO F17
OPPO F15
While OxygenOS 12 arguably performs as a watered-down ColorOS, the actual ColorOS 12 release looked and performed very well in our tests. The UI looks cleaner than the 11 OS, with better icons and spacing and OPPO's unique spin on the Material You color picker tool. So we're excited to see how the final version works.
When will my Realme phone get Android 12?
The Android 12-based Realme UI 3.0 has an official release timetable. The Realme GT currently has "early access" to the Android 12 release, which uses a new AI Smooth Engine, Fluid Space Design with 3D icons, and improved Always-On Display features.
Here is the complete Realme Android 12 update list, including when the company promises to release the early access beta on specific phones:
December 2021
Realme GT Master Edition
Realme GT Neo 2 5G
Realme X7 Max
Realme 8 Pro
January-March 2022
Realme X7 Pro
Realme X50 Pro 5G
Realme 8 4G
Realme 8i
Realme 7 Pro
Realme Narzo 50A
Realme Narzo 30
Realme C25
Realme C25s
April-June 2022
Realme X7
Realme X3
Realme K3 SuperZoom
Realme Narzo 30 Pro 5G
Realme Narzo 30 5G
Realme Realme 8s
Realme Realme 7 5G
When will my Samsung phone get Android 12?
Samsung has released One UI 4 on dozens of devices, churning out updates like nobody's business. It's genuinely impressive how far ahead Samsung is compared with other manufacturers. It even pulled ahead of its own official One UI 4 roadmap.
So far, the Galaxy S21, S20, Note 20, S10, Note 10, Tab S7, and Tab S6 series have all gotten the stable Android 12 release, along with several AX2 and AX1 phones.
Samsung finally brought Android 12 to the Galaxy Tab A7 in most territories in mid-June, though not in the US yet. It was the first instance of Samsung actually missing its promised Android 12 update target, since it was originally slated for May. And we're still waiting on an update for the A7 Lite and Galaxy XCover Pro.
Here is the Samsung Android 12 update list, including the monthly estimates Samsung provided. We've bolded phones that have either fully received it or have begun to receive it in most countries:
November 2021
Galaxy S21
Galaxy S21+
Galaxy S21 Ultra
December 2021
Galaxy Z Fold 3
Galaxy Z Flip 3
January 2022
Galaxy Z Fold 2
Galaxy Fold 5G
Galaxy Z Flip 5G
Galaxy Z Flip
Galaxy S20+
Galaxy S20 Ultra
Galaxy S20 FE
Galaxy Note 20
Galaxy Note 20 Ultra
Galaxy Note 10
Galaxy Note 10+
February 2022
Galaxy A52 5G
Galaxy S20
Galaxy S10 (5G)
Galaxy S10+
Galaxy S10e
Galaxy S10 Lite
Galaxy Tab S7
Galaxy Tab S7+
March 2022
April 2022
Galaxy A51 (5G)
Galaxy A71 5G
Galaxy S7 FE 5G
Galaxy Tab S6 Lite
May 2022
Galaxy Tab S6
Galaxy Tab Active 3
Galaxy A42 5G
Galaxy A32 5G
Galaxy Tab A7 (2020)
June 2022
Galaxy Tab A7 Lite
Galaxy XCover Pro
July 2022
Galaxy A21
Galaxy A12
Galaxy Xcover 5
August 2022
Galaxy A02s
Galaxy A01
Galaxy A11
This U.S.-based roadmap didn't show the update schedule for every eligible Samsung phone. We'll try to fill in the blanks as Samsung releases more roadmaps officially in other countries, but these other models are also supposed to be eligible for Android 12:
Galaxy A72 / Galaxy A22 / Galaxy A02
Galaxy A41
Galaxy A03s
Galaxy M62 / Galaxy M42 / Galaxy M32 / Galaxy M12 / Galaxy M02s / Galaxy M02
Galaxy M51 / Galaxy M31s / Galaxy M31 Prime / Galaxy M21s / Galaxy M21 / Galaxy M11 / Galaxy M01s / Galaxy M01
Galaxy F62 / Galaxy F52 5G / Galaxy F22 / Galaxy F12 / Galaxy F02s / Galaxy F41
Galaxy Quantum 2, Galaxy Jump, Galaxy A Quantum
When will my Sony phone get Android 12?
You'll find the full list of Sony Android 12 phones below, all of which have now received the stable update:
Sony Xperia 1 III
Sony Xperia 5 III
Sony Xperia 10 III
Sony Xperia Pro
Sony Xperia Pro-I
Sony Xperia 1 II
Sony Xperia 5 II
Sony Xperia 10 II
Beginning in early January, Sony began its Android 12 update rollout with the Xperia I III and 5 III. Then, in March, it began to roll out Android 12 to the Xperia 1 II, Xperia 5 II, Xperia Pro, Xperia Pro-I, and Xperia 10 III. Finally, it started rolling out on the 10 II in late April.
According to Sony, its Android 12 update added tools like native scrolling screenshots, privacy indicators for the camera and mic, approximate location, and improved one-handed use.
When will my Xiaomi phone get Android 12?
While reviewing the new Xiaomi 12 Pro, which runs MIUI 13 based on Android 12 out of the box, we were very impressed with the new OS. Our reviewer described it as "clean, modern, and bloat-free," and the new OS adds "better storage management, efficient background use, and other under the hood tweaks to make it less resource-intensive."
Below, you'll find the official list of every Xiaomi phone expected to receive Android 12:
Xiaomi Mi 11 / Mi 11 Pro / Mi 11 Ultra / Mi 11i / Mi 11 Lite
Xiaomi Mi 11T / Mi 11T Pro
Xiaomi Mi Mix 4 / Mi Mix Fold
Xiaomi Mi 10 / Mi 10 Pro / Mi 10 Youth / Mi 10i / Mi 10s
Xiaomi Mi 10T / Mi 10T Pro / Mi 10T Lite
Redmi 10 / Redmi 10 Prime
Redmi Note 10 series
Redmi Note 9 series
Redmi Note 8 2021
Redmi K40 series
Redmi K30 series
Redmi 10X series
POCO F3
POCO F2 Pro
POCO X3 / X3 Pro
POCO X2
POCO M3 / M3 Pro
POCO M2 / M2 Pro
POCO C3
Rolling out Android 12
Android 12 has been an odd release, with a ton of new features as well as major design updates to the UI. And evidently, some brands have handled the new OS better than others. We'll continue to keep this post updated with new information as it comes in.
Have you listened to this week's Android Central Podcast?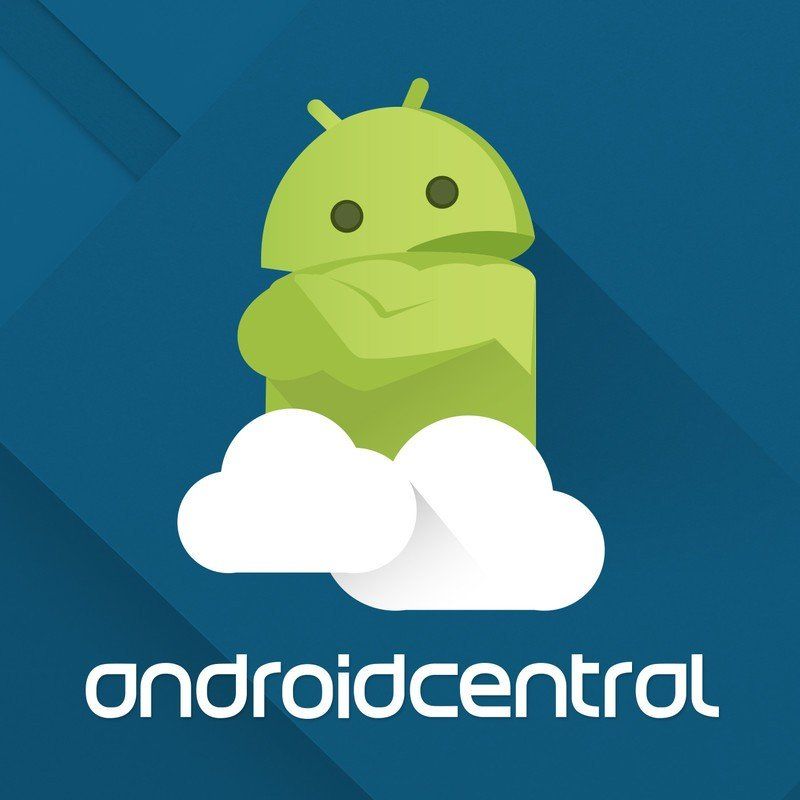 Every week, the Android Central Podcast brings you the latest tech news, analysis and hot takes, with familiar co-hosts and special guests.
Michael spent years freelancing on every tech topic under the sun before settling down on the real exciting stuff: virtual reality, fitness wearables, gaming, and how tech intersects with our world. He's a semi-reformed Apple-to-Android user who loves running, D&D, and Star Wars. Find him on Twitter at @Michael_L_Hicks.
Android Central Newsletter
Get the best of Android Central in in your inbox, every day!
Thank you for signing up to Android Central. You will receive a verification email shortly.
There was a problem. Please refresh the page and try again.