These are the phones LG plans to update to Android 12 and Android 13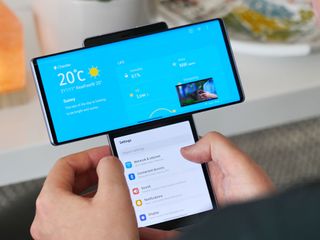 (Image credit: Alex Dobie / Android Central)
What you need to know
LG provides a list of smartphones that will receive Android 11, 12, and 13.
The list includes devices like the LG Wing, Velvet, and V50 models.
The LG V60 is curiously absent from the list of smartphones for Android 12 and 13.
Since announcing its departure from the smartphone industry, there have been questions regarding support for LG's current smartphones, and understandably so. LG is not known to have the greatest track record for providing timely (if at all) updates for its smartphones. The company previously stated that it would support certain devices up to three years after their release, but that still left questions about which devices would be supported. Now, we have a better idea of which LG smartphones will continue to receive updates to Android 12 and Android 13.
PhoneArena spotted a page on LG's Korean site that provides a list of devices that it expects to update to the next major versions of Android. The list includes expected devices like the LG Wing and both LTE and 5G versions of the LG Velvet, each of which will be supported until Android 13. The LG G8 also makes an appearance and is expected to receive Android 12, which is good news for anyone that has decided to stick with LG's curious air-motion experiment.
There's the list of smartphones to receive the upcoming versions of Android, including the current Android 11:
Android 11
LG Wing
LG Velvet (LTE/5G)
LG V50S
LG V50
LG G8
LG Q31
LG Q51
LG Q52
LG Q61
LG Q70
LG Q92
LG Q9 One
Android 12
LG Wing
LG Velvet (LTE/5G)
LG V50S
LG V50
LG G8
LG Q31
LG Q52
LG Q92
Android 13
LG Wing
LG Velvet (LTE/5G)
Curiously, the LG V60 ThinQ 5G doesn't seem to be among the smartphones listed, even though it was released in 2020 just before the Velvet. The device has already begun to receive the Android 11 update in the U.S., but it's unlikely that support will stop there for one of the best LG phones in recent years. It's important to keep in mind that this list is for Korean models, and LG has stated that support will vary upon the region. Still, it's good to have some idea of how long LG fans can hold onto their smartphones before deciding where to go next.
Have you listened to this week's Android Central Podcast?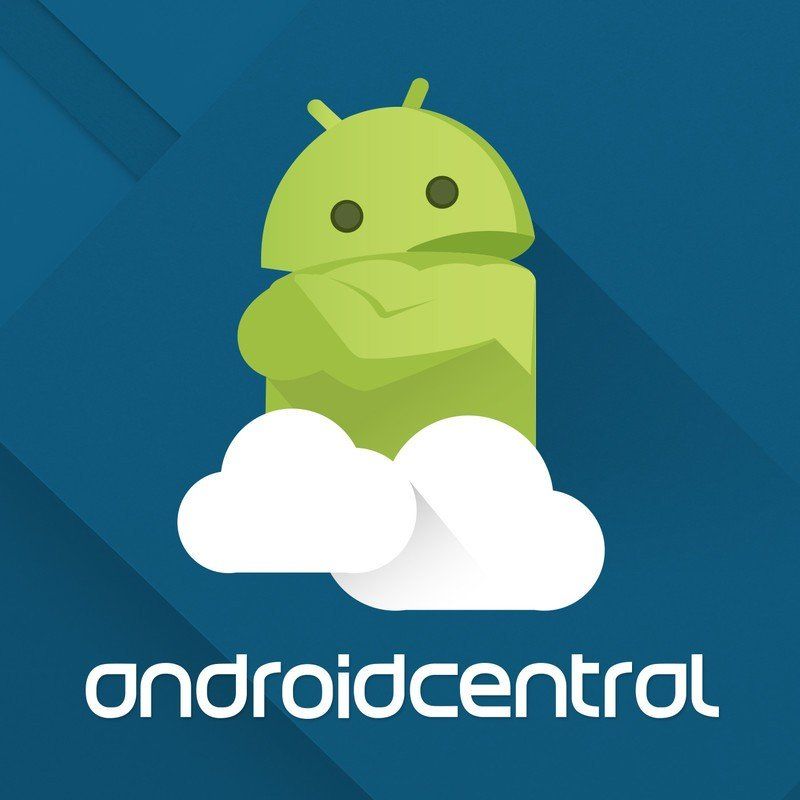 Every week, the Android Central Podcast brings you the latest tech news, analysis and hot takes, with familiar co-hosts and special guests.
Derrek is a long-time Nokia and LG fanboy who loves astronomy, videography, and sci-fi movies. When he's not working, he's most likely working out or smoldering at the camera.
LG G8 listes but what about G8S and G8X ?

That sucks that the V60 isn't included.

Well my son just got Android 11 a week or so ago on his Tmobile V60......so this list is already wrong.

Ars Technica Qualcomm promises three years of Android updates for its entire SoC lineup
Ron Amadeo 12/16/2020 6:40 pm Categories:Tech
View non-AMP version at arstechnica.com The Snapdragon 888, sitting on the world's biggest ARM motherboard.
Qualcomm
Google and Qualcomm are teaming up to enable a longer support window for flagship Android smartphones. Qualcomm, with Google's help, will now support its chipsets for three years of major OS updates and four years of security updates, enabling a better-than-Pixel level for all future Android phones, provided your OEM is willing to cooperate. This policy is starting with the flagship Snapdragon 888, but even lower-end chips will be supported. Qualcomm PR tells us "the plan is to roll this out to all Snapdragon chipsets, including lower-tier ones, but starting with the new Snapdragon 888 platform." Part of the challenge of Android updates is the continuous chain of software custody that has to be maintained across several companies, from the Android repository to your phone. Google and Qualcomm now say they are willing to pass the update baton to OEMs for three major updates and four years of security updates, but OEMs will actually need to update their Android skins and ship working builds to each of their devices. If they don't, we at least know who to blame now. Qualcomm's and Google's blog posts both contain the same phrasing, that they will "support 4 Android OS versions and 4 years of security updates." Read that quote closely and you'll spot two different units of measurement happening there, which some people have misinterpreted. While there are four years of security updates, the two companies are counting the initial release of Android in their quote of "4 Android OS versions," so it's three years of major Android updates, not four years. We double-checked with Qualcomm and got back "Qualcomm will support the launch version + 3 OS upgrades, for a total of 4 major Android OS versions. Snapdragon 888 will support Android 11, 12, 13, and 14." This is the same update plan Pixels have gotten and what Samsung has promised, but with one more year of security updates. Keep in mind, Qualcomm is also bringing this level of support to low-end devices, so while this is only a baby step for flagship phones, lower-end phones could see greatly increased support windows. Treble trouble
Google's blog post goes into detail about how it has made updating easier for SoC manufacturers like Qualcomm. Android's Project Treble re-architecture split the OS in half, separating the OS from the hardware with a modular interface. This makes it easy to run the same build of Android across multiple pieces of hardware (it's called a Generic System Image, or GSI). While that makes things easier if you're an OEM building an Android skin, Google was apparently heaping update requirements on SoC vendors. SoC vendors are partly responsible for the "vendor" implementation in Project Treble—the bottom half of OS split that contains the hardware support. While things above the Project Treble split (the software) were guaranteed backward compatibility, the hardware support was not. For each SoC, Qualcomm would need to maintain a vendor implementation for each software history permutation. That means one for phones that launched with Android 10, another for Android 11, and a third for devices that launched with Android 10 and were upgraded to Android 11. Advertisement
This system did not scale well. Today, Google is vaguely announcing changes to Project Treble that will let Qualcomm support new and upgrading devices with a single vendor implementation. It has also (again, vaguely) cooked up some kind of scheme to let Qualcomm use the same vendor implementation across multiple SoCs, which will cut down on its update work even more. Faster updates are slowly happening Google is also taking this time to update us on the state of the Android update situation. Android 11 is ever so slightly seeing the fastest adoption rate ever and is outpacing the previous release (previously the fastest ever), at least in terms of raw users (I doubt the percentage would be much different since I doubt the total number of active Android users has changed in a year.) Thanks to Project Treble, the Android 10 chart turned into a wicked hockey stick about 100 days after launch, and we're not at that stage yet with Android 11. Of course, this still doesn't bring Android in line with what Apple has been doing, which is five years of major OS updates and seven years of security updates for iPhones. Apple is the SoC vendor, the OS developer, and the device manufacturer though, so it has fewer logistics to work out, and it doesn't have to deal with preserving profit margins in each step of the process. Advertisement
Every Android update announcement feels like one small step toward making the situation better, and nothing will be a silver bullet aside from blowing up the whole system. Just about every sentence in this article could end with the caveat of "if your OEM wants to cooperate," and for many, that last link in the update chain will be the critical one. If your OEM doesn't want to play ball, well, you know what to do, right? Vote with your wallet! View article comments Yep the list is already wrong. That's weird your son just got his update. I'm with T-Mobile too. I got Android 11 update at the end of February.

Taking LG at its word regarding software updates? That's a bold strategy Cotton. Let's see if it pays off for them.

Hi This is Ian from LG Electronics. We were on the phone talking about your issue regarding your LG V60 TMOBILE however the line got disconnected. We would like to inform you that your phone will received the android 12 and 13 update. I tried calling you back but reached only the Voicemail. If you still need further assistance, please feel free to reach us on the number below: Phone Support Consumer Support 7am - Midnight CST (800) 243-0000 Reply STOP to Opt Out Verified twice with LG representatives that the LG V60 ThinQ T-Mobile Version will definitely get Android 13. I asked where I can find this in writing and was told it's in their database. Also, the list that was compiled here is not based on North America. There is no LG V60 sold in Korea.

I have a list, too. Click here to see it

Great list. I've been feeling a little let down by LG for a few days now. So what if they've lost a few billion over the last five years. Is that really a lot of money to LG? I figure in a year or two the rat bastards will try to come back with an all new line-up of phones. Stupid me would probably get one. I'm not bitter😖
Android Central Newsletter
Thank you for signing up to Android Central. You will receive a verification email shortly.
There was a problem. Please refresh the page and try again.