Best phone deals this week — record breaking Black Friday discounts, free wireless, and more
These were the best deals I found this week.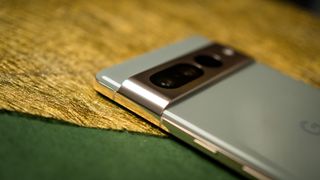 Pat's deals of the week
In this weekly column, Android Central's E-Commerce Editor Patrick Farmer rounds up the five best phone deals of the week, from sweet trade-in opportunities to record-smashing discounts.
Black Friday 2023 is exactly two weeks away, and I must admit, it's been a strange month for phone deals so far. The prices of some of our favorite devices have been fluctuating wildly; some brand new phones have received record-breaking discounts completely out of the blue, while other devices have received no attention whatsoever.
In my column this week, I'm going to focus on gathering the top Black Friday phone deals I've seen so far, from good old-fashioned discounts to carrier deals. I'm also going to use the audience data and price tracking tools at my disposal to tell you whether I think you should take advantage of a deal now or wait until we get closer to Black Friday/Cyber Monday to make your purchase. It's hard to know anything for sure, especially this year, but as we get closer to the big sale, things should become a bit more predictable.
For nearly a decade, I've spent my workdays scouring the web in search of the best deals, comparing prices, and weighing the risks and benefits of each offer. Now I'm using this experience to share the best phone deals of the week below. Didn't find anything today? Check back next week for a fresh batch of savings.
Quick links
Best phone deals this week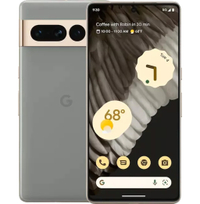 1. Google Pixel 7 Pro 128GB: $899 $299, plus six months of free wireless with any six-month plan at Mint Mobile
Bundle the purchase of a Pixel 7 Pro with any of Mint Mobile's six-month wireless plans and the popular prepaid carrier will hook you up with a $600 discount plus an additional six months of wireless service. That means you're getting 50% off a year of wireless, not to mention a massive discount on one of our favorite phones.
Buy now, buy soon, or wait?
This one is pretty clear-cut: buy now. Mint Mobile recently updated their website to state that this deal is limited to one phone per customer, which suggests that the offer has become pretty popular. Once the carrier runs out of stock, this promotion will likely be gone for good, Black Friday or not.
Price tracker: Amazon - $791.99 | Best Buy - $899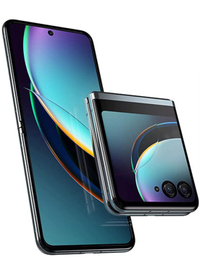 2. Motorola Razr Plus 256GB: $999.99 $699.99 at Amazon
Just a few weeks ago, I was excitedly writing about a historic 20% discount that had appeared on the Razr Plus (2023), and now Amazon has upped the ante by dropping an outstanding $300 off the price of the phone. This is the second historic discount we've seen on the phone in a month, plus you're getting one of our favorite foldable phone releases of the year.
Buy now, buy soon, or wait?
Never say never (apparently), but it'd be pretty shocking if Amazon discounted the Razr Plus (2023) for a third time before Black Friday, so I'd say buy soon.
Price comparison: Best Buy - $699.99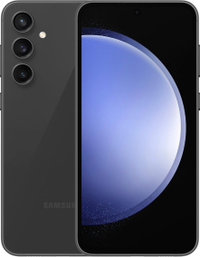 3. Samsung Galaxy S23 FE 128GB: $599.99 FREE with new line at Verizon
The new Galaxy S23 FE literally just hit store shelves on October 27th, and yet you can already get one for 100% free if you add a new line with ANY unlimited plan to your Verizon service. We haven't officially reviewed the phone yet, but this seems like a no-brainer.
Buy now, buy soon, or wait?
If you're a Verizon customer and you're looking for a new phone (or you're willing to switch carriers), I'd say buy soon. There's no trade-in required and it's a quick and easy way to get your hands on a brand new phone for free (aside from the cost of the new wireless plan, of course).
If you're not a Verizon customer, I'd say wait. Retailers are sure to be pushing the S23 FE even more as we approach the holiday.
Price comparison: Best Buy - $599 (w/ free gift card) | Amazon - $599 (w/ free gift card)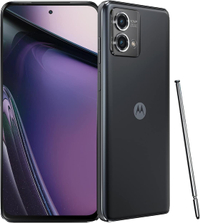 4. Motorola Moto G Stylus 5G (2023): $399.99 $249.99 at Best Buy
If you want the versatility of a stylus phone without breaking the bank, look no further than the Moto G Stylus 5G. This 2023 phone boasts a vibrant 6.6-inch 120Hz display, 5,000mAh battery, and an efficient Snapdragon chip, and Best Buy is currently dropping 38% off the retail price. They'll even hook you up with a free month of Xbox Game Pass Ultimate.
Buy now, buy soon, or wait?
This one could swing either way, but I'd vote for buy soon. Last week, the Moto G Stylus was sitting with a 25% discount and I felt pretty confident that it wouldn't dip any further. I was obviously wrong (not for the first time), but it'll be especially unusual if the price drops a second time for Black Friday.
Price comparison: Amazon - $249.99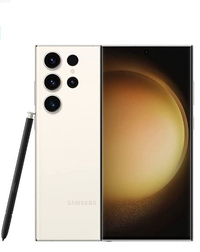 5. Samsung Galaxy S23 Ultra 256GB: $1,199.99 $899.99 at Amazon
Another Black Friday deal for the history books, Amazon is currently dropping a straight 25% off the Galaxy S23 Ultra, one of the most powerful Android phones in existence. In addition to a record-breaking discount, you're getting the efficiency of the Snapdragon 8 Gen 2 chip, cutting-edge camera tech, and a built-in stylus.
Buy now, buy soon, or wait?
I'd say buy soon with an asterisk. Although this is the cheapest that the unlocked Galaxy S23 Ultra has ever been, Amazon has been dropping a lot of surprising discounts lately, so my confidence is a little bit shaken. If in doubt, you could probably wait until Black Friday and enjoy this same low price, but there's always a chance the retailer will run out of stock.
Price tracker: Best Buy - $899.99 | Walmart - $940
Be an expert in 5 minutes
Get the latest news from Android Central, your trusted companion in the world of Android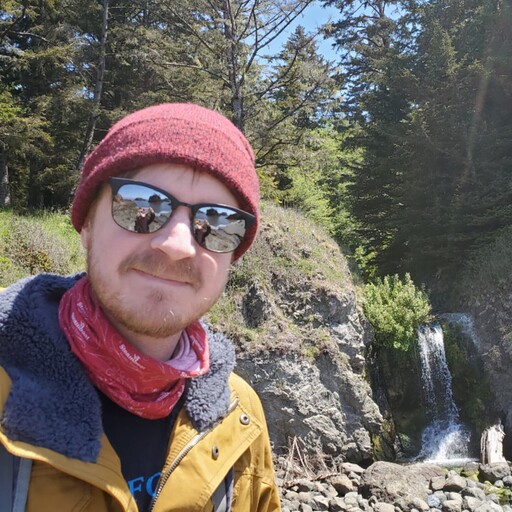 After almost a decade of working in the e-commerce space, Patrick Farmer (he/him) began his career at Android Central as a Deals and Commerce Writer before moving into a new role as AC's eCommerce Editor in 2023. When he's not hunting down the best deals and offering shopping advice for our readers, you'll often find him listening to music, camping out at a brewery, or treating his cat like a human child.