Mint Mobile: How to know if there is coverage in your area
How-to
Contributions from
published
5G from T-Mobile awaits.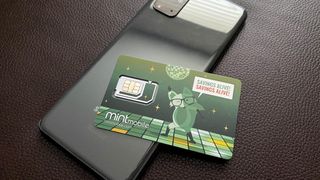 (Image credit: Samuel Contreras / Android Central)
Best answer: Popular MVNO carrier Mint Mobile was recently purchased by T-Mobile, and they use that carrier's massive 5G network to provide coverage to millions of users around the world. To find out if you're covered, all you need to do is search for your location on Mint Mobile's official coverage map.
If you like what Mint Mobile has to offer but aren't sure about Mint Mobile coverage, there are a few things you can do before signing up. First, you'll need to make sure that your phone is fully compatible with T-Mobile since Mint Mobile uses this network exclusively. Next, make sure to check Mint's coverage map before switching, but keep in mind that there's a seven-day money-back guarantee window if things don't work out as expected.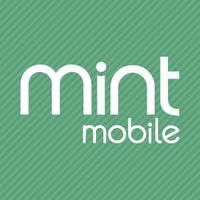 Mint Mobile: Starting at $15/month
Mint Mobile is a prepaid carrier that uses T-Mobile's historic 5G network to provide outstanding coverage at a much lower cost. There are four plans to choose from, and you're required to pay for your service in 3, 6, and 12-month increments of time. The more time you buy from Mint, the more you save.
Does my device get Mint Mobile coverage?
Most modern unlocked phones support the majority of T-Mobile's network and thereby Mint's, but if you're shopping for something new then these are some of the best phones to use with Mint Mobile. It's worth noting that some older devices might not support Band 71, which uses a 600MHz spectrum to deliver long-range coverage to fill in the gaps between towers. If your phone doesn't support this band, you'll drop down to 3G a lot more often.
If you aren't sure if your phone is going to work with Mint, simply head to the carrier's official compatibility checker and fill out the required fields (it might be helpful to find your phone's IMEI number beforehand). Thanks to Mint Mobile's BYOP (Bring Your Own Phone) program, you can even save some additional money on your phone bill when you bring an existing device to the carrier. You can also do this by downloading the Mint Mobile app, which will check your phone's compatibility automatically.
Since T-Mobile recently began the process of formally purchasing Mint Mobile, you might also be interested in learning a little more about T-Mobile's 5G service. If you already have a 5G-capable phone that you want to bring to Mint Mobile, just make sure that it's unlocked and GSM compatible.
Does my area get Mint Mobile coverage?
Like we mentioned above, if you want to know whether the specific area you're in gets access to T-Mobile's network, visit Mint Mobile's coverage map.
Remember to check the places you frequent, such as your workplace, relatives' homes, or maybe even Times Square. By clicking an area on the map or putting in your exact address or zip code, there will be a little icon that pops up showing you the strength of each frequency present (outdoors, indoor residential, etc.). If everything in your area is green, you're most likely good to go. T-Mobile's network is vast, so assuming you don't live in an incredibly rural area, it's quite likely you'll get service.
You're not stuck with Mint Mobile coverage
Fortunately, Mint Mobile has a seven-day money-back guarantee. If you're not satisfied, all you have to do is let Mint know within that first week of activation — no questions asked. Shipping and handling fees won't be returned, but at least you don't have to send anything back.
And if you really have doubts about Mint Mobile, then there's a "See For Yourself" starter Kit you can get through the Mint Mobile app that will give you a seven-day trial to test its service. This trial will run Mint Mobile right alongside your existing wireless service with no interruptions, so there's really zero risk.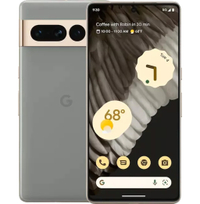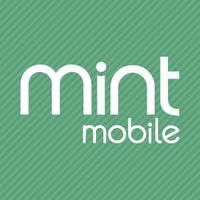 Mint Mobile: Starting at $15/month
Thanks to T-Mobile's massive 5G network, most users should have no problem finding coverage with Mint Mobile, as long as they're comfortable buying their wireless service in bulk. Plans start at just $15/month for 5GB/month and go all the way up to $30/month for the Unlimited plan (capped at 40GB).
Sign up for Black Friday email alerts!
Get the hottest deals available in your inbox plus news, reviews, opinion, analysis and more from the Android Central team.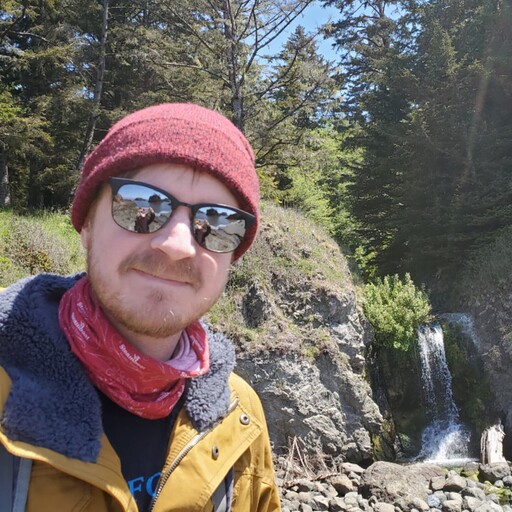 After almost a decade of working in the e-commerce space, Patrick Farmer (he/him) began his career at Android Central as a Deals and Commerce Writer before moving into a new role as AC's eCommerce Editor in 2023. When he's not hunting down the best deals and offering shopping advice for our readers, you'll often find him listening to music, camping out at a brewery, or treating his cat like a human child.
I tried Mint Mobile for a week and it wasn't bad at all I didn't take the unlimited plan which probably would have helped a little bit but at the end of the day I ended up going to T-Mobile which you can try for 3 months no fees as long as you have a phone that is E-Sim compatible you could run it side by side with your current carrier..

Reply