Hear me out (again): Google should release a Pixelbook 2
Pretty, pretty please Google?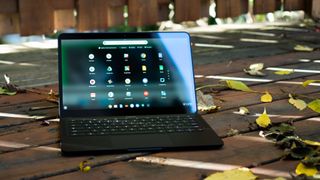 (Image credit: Daniel Bader / Android Central)
For the better part of the last two years, I've been both loudly and quietly beating the drums for Google to bring back the Pixelbook. The drums got louder following the announcement of the Pixel 7, Pixel Watch, and Pixel Tablet, only for Google to punch a hole in them after the company reportedly "shelved" the Pixelbook 2.
Here I am again, hopefully screaming loud enough for someone in Mountain View to hear me. It's time. Like, it was time, but it's definitely time for a Pixelbook successor.
You might be asking yourself, "Why won't this crazy ginger beard just let it go?" "Stop trying to make 'Pixelbook 2' happen." It's obvious that Google cares about ChromeOS and Chromebooks, so why can't they just be happy with the Chromebook Plus initiative?
As for the second half, I am happy with the promise of what Chromebook Plus brings to the market. It's been a literal hellscape trying to figure out what Chromebook to buy, even for someone like me, who generally has a pretty good idea of what to hope for.
The problem that I have is that it feels like Google left the door open for something more. Right now, we have four different categories of ChromeOS devices, but I'm going to ignore Chromeboxes because they just aren't nearly as popular.
In the world of Chromebooks, there are Chromebooks, Chromebook Plus models, and Chromebooks that meet the Chromebook Plus requirements and will get all of the cool software features. The only difference between the second and third categories is that something like the HP Dragonfly Pro or Acer Chromebook Spin 714 won't have "Chromebook Plus" on the lid. But when you boot it up after ChromeOS 118 rolls out, the new branding will be plastered on the boot screen.
And I feel as though that's what Google is waiting for. It's obvious that AI is the future, as evidenced by the Tensor G3 introduction alongside the Pixel 8 and Pixel 8 Pro. My colleagues Jerry, Harish, and Nick have all covered the effect this latest chip has on various devices, and I'm excited to see how it stands up to the next-gen chip from Qualcomm.
But it's also obvious that AI is the future thanks to the plethora of AI-enhanced features that Google brought alongside the Chromebook Plus announcement. Magic Eraser in Google Photos, the enhanced video call controls, and even the partnership with Adobe in regards to Photoshop on the web (complete with AI).
That's not even mentioning the various AI features that Google claims will be coming to ChromeOS down the road. I'm not talking about the Google Workspace tools, but being able to generate "custom wallpapers" with "text prompts" on a Chromebook? That's wild to me. Maybe I'm just being naive, but it's not something that I thought would even be remotely possible just a year or two ago.
Okay, I'm getting sidetracked. Back to business.
With Chromebook Plus "out the door" and already being marketed, the first step is largely done. Wait a little bit longer for market saturation, and then BAM. Announce another category. The real problem with Chromebooks is the low end of the market, as there are some really good options for under $400, but there are also even more bad ones.
Take a look at, for example, the HP Chromebook x360 13b. For around $349, you're getting a convertible Chromebook powered by a MediaTek processor. So this already takes the x360 13b out of the running for the Chromebook Plus branding, which requires an Intel or AMD chip.
That doesn't mean it's a bad Chromebook, but if you put this next to something like the Samsung Chromebook Plus V2 from 2018, you're probably not going to have the same experience, even with both of these costing around the same amount.
Where the Pixelbook could slot in isn't amongst the plebs but as a competitor to the HP Dragonfly Pro Chromebook or Acer Chromebook Spin 714. Hell, you could even include the Framework Laptop Chromebook, but to a lesser extent, because I don't foresee a Pixelbook with easily swappable parts.
There's still room to grow in the $700 - $999 price bracket in the Chromebook market, and if you forgot what I said before — it's time.
Ignoring the hopes of a "Pixel Perfect ecosystem," if Google is really going to push forward with AI everywhere, what better way than with a new Chromebook built in-house from top to bottom? That's what we've seen since the Pixel 6, and I really do believe it could happen with a Tensor-powered Pixelbook.
There are hundreds of Android phones, but Google still offers its own line in an effort to showcase what Google can do. I mean, the Pixel Fold is actually a thing, and I have it sitting right next to me. It released a foldable in a market that is simply dominated by Samsung, and that's not to mention how refined foldable phones are in other parts of the world.
There aren't as many Chromebooks, but there are still quite a few. So what's really stopping Google from "setting the bar" in the Chromebook market? Profit margins and padded pockets, probably. Maybe a Pixelbook 2 is in the cards for the near future, maybe not. It just feels like there's something missing, and I hope Google can figure it out and make it happen.
Sign up for Black Friday email alerts!
Get the hottest deals available in your inbox plus news, reviews, opinion, analysis and more from the Android Central team.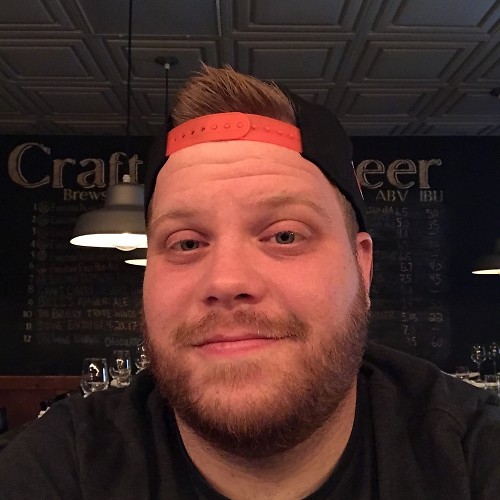 Senior Editor - Chromebooks, tablets, and wearables
Andrew Myrick is a Senior Editor at Android Central. He enjoys everything to do with technology, including tablets, smartphones, and everything in between. Perhaps his favorite past-time is collecting different headphones, even if they all end up in the same drawer.
Why do you want to use a Chromebook? an internet only device? I don't understand the use case or value proposition other than in schools.

Reply

I bought a Pixelbook Go in June of this year barely used for £200 with the official Bellroy case barely used and a Spigen charger on the basis that it was still getting supported until June 2026 and that has now been extended until August 2029. I have since bought a Pixelbook in September as it will now be supported until August 2027 and it cost me £145.

Reply