Price: $499Bottom line: Samsung's Chromebook Plus (V2) is a sturdy and great looking Chromebook that brings everything you need — and most everything you would want — to the table and is one of 2018's best.
Pros
+

Solid Aluminum build

+

Legacy USB 3.0 port

+

Light and comfortable to hold

+

Improved performance from the 2017 version

+

A beautiful bright HD display
Cons
-

Only 32GB of storage

-

No keyboard backlighting

-

Secondary camera is slow to start

-

The resolution and aspect ratio have been downgraded from the 2017 model
Why you can trust Android Central Our expert reviewers spend hours testing and comparing products and services so you can choose the best for you. Find out more about how we test.
The Samsung Chromebook Plus was 2017's best overall Chromebook for most of us. It came with enough power to do all those Chromebook things we want to do, a good keyboard and trackpad, an amazing display and best of all, a reasonable price tag. There were more powerful Chromebooks released last year, and there were cheaper Chromebooks released last year. But the overall value of the Chromebook plus couldn't be beaten.
That's a tough act to follow, but Samsung is used to it — we see them do it every year with their Galaxy line of phones. The company sent me the new Chromebook Plus (V2) to check out and I've been using it for a week. Let's see if the best Chromebook of 2018 isstiill the Chromebook Plus.
Samsung Chromebook Plus V2 Hardware and build
Samsung carries the great looks and design of the original Chromebook Plus into its successor. The aluminum-alloy body lacks any extra adornment or textures and the minimalist vibes it gives off pair well with the solid feel. It's thin, checking in at just over .5 inches, but still doesn't feel flimsy while you have it open.
A secondary characteristic of the aluminum shell is its light weight. The Chromebook Plus is 2.93 pounds, which makes for easy handling when you have it configured as a tablet using the 360-degree hinges. It's very portable — lightweight and sturdy is an excellent duo in any bag or backpack.
Things are a bit different in 2018 when it comes to the dimensions. The V2 checks in at 11.3 x 8.2 x .6 inches overall and the changes are because of a different screen aspect ratio. The 3:2 look of the original is gone and instead we have a more standard 16:10 display. You'll still find ample bezels for holding it as a tablet and the change isn't enough to notice much difference in the keyboard area, which has to mimic the lid dimensions.
The Chromebook Plus V2 is a well-built machine, and that's evident as soon as you pick it up. We expect nothing less from Samsung and this year's model is built as well as last years.
Ports, connections, and details
The Chromebook Plus V2 has all the ports and connections you'll ever need. On the right side, you'll find the power button, indicator light, volume switch and Pen dock, plus the addition of a USB Type-A 3.0 port for all your legacy hardware. On the left are a microSD card slot, two USB Type-C 3.1 ports and a 3.5 combo audio jack.
Because USB C has matured, the two ports also serve as power inputs and outputs and either can carry 4K video and audio out through the proper adapter. The Pen dock holds the same Chromebook stylus as last year, which means it's very good. 4.096 levels of pressure sensitivity and full tilt recognition allow for precise drawing or writing and apps like Infinite Painter from Google Play act wonderfully on the 12-inch display.
The addition of a USB 3.1 legacy port is a nice touch, and so is leaving everything else here untouched. It was great to start with so I'm glad to see nothing was removed when it comes to connecting your Chromebook Plus with the rest of your digital world.
Ch-ch-ch-ch-changes
Samsung Chromebook Plus (V2) What's new since last year
The Chromebook Plus of 2017 is gone, and the replacement looks and feels mostly the same. There are several major changes though, and they are remarkable enough to warrant a new review of a refreshed product.
They're not all changes you'll love, either. It's not hard to understand why the changes were made: the 2018 Chromebook Plus (V2) is still a great Chromebook at a great price if you want something a bit more premium. Without the changes to the design and components that wouldn't have been possible.
What's better since last year
The Chromebook Plus (V2) has "Intel inside" instead of an ARM chip. Technically, Intel isn't better than ARM and for some uses, it's actually a worse choice. But Chromebooks in 2018 are not one of those use cases.
The 2017 model has a Google-designed OP1 ARM chip that was specially designed for Chromebooks inside the case. It was more than powerful enough for almost everything any one of us could ask a Chromebook to do, and some of us were excited to see Google working to design a special Chromebook ARM processor. In 2018 though, much of Google's focus looks to be on the Intel X64 hardware platform. We're not exactly why, and don't think that Google has abandoned the idea of powerful ARM Chromebooks in everyone's hands. But things are what they are.
Samsung has put the Intel Celeron 3965Y CPU inside the Chromebook Plus (V2). It's a 14nm chip built on Intel's Kaby Lake microarchitecture and was introduced in the middle of 2017. It has two cores that can operate at 1.3Ghz with a TDP of just 6 watts, supports 16GB of DDR4 RAM, and incorporates Intel's HD 615 IGP Graphics at 300 to 800 MHz. It's a fine chip for a consumer Chromebook and will handle everything you would ask of it. It will also support those "special projects" Google like to throw out for Chrome OS every now and again.
What's worse since last year
The 12.3-inch 2400 x 1600 3:2 LCD of the 2017 Chromebook Plus is nowhere to be found. Instead, we see an equally impressive but much lower resolution 1920×1080 LCD. There are two things we'll miss — the first is the gorgeous look of a high-density LCD, and the second is the 3:2 aspect ratio which is perfect for both the web and viewing photos.
The panel is still in production, as the Chromebook Pro and Pixelbook from Google both use the very same part. It's just been omitted from the more consumer-priced Plus model. That's a choice we don't have to like but should understand as we see prices continue to rise on any and everything electronic.
The display will be scaled to a 1200 x 750 resolution out of the box but supports a screen scaling of 1920 x 1200. Yes, it's a 1080p panel but we're talking about software scaling, which is what Chrome does to make things look the best they can. It's not a new idea, as DSR and downsampling have been around since we first saw HD content, but it can be confusing. You don't have to care about any of this as out of the box the display looks fantastic and stands tall beside any other 1080p screen you'll see.
Also, the specs list the aspect ratio at 16:10 but hardware does not lie — there is a 16:9 1920 x 1080 resolution LCD in the lid. It's possible the treatment for the bezels is what makes the change.
What's the same but shouldn't be
When the Chromebook Pro received its refresh, we saw two very important things — a bump from 32GB to 64GB of storage and backlighting for the keyboard. The Chromebook Plus (v2) has neither and it should have both.
A great build and excellent LCD can help a Chromebook stand out from the crowd, but when you want to move up to a more premium price these two things are almost a neccessity. Here's hoping we see a mid-year Chromebook Plus (v2.5).
The nitty gritty
Samsung Chromebook Plus (V2) Full specifications
Swipe to scroll horizontally
Category
Features
Display
12.2-inch 1920x1080 LCD
Processor
Intel Celeron 3965Y
Intel HD Graphics 515
Memory
4GB LPDDR3
Storage
32GB
Camera
Dual: 1M (front); 13M (on keyboard deck)
Ports
USB-C (2), headphone/mic, microSD card, USB 3.1
Connectivity
Wi-Fi 802.11ac dual-band, Bluetooth 4.0
Accelerometer, gyroscope
Input
Touch screen
Pressure-sensitive stylus
Keyboard, trackpad
Battery
39 Wh (5140 mAh)
USB-C charging
Dimensions
11.34 x 8.19 x 0.63-7.0 inches
2.93 pounds
Samsung Chromebook Plus (V2) The software
Chrome OS is the same on every single device you can buy that officially ships with the operating system. That's a good thing and a must for a multi-purpose device like a laptop. The same way you know Windows or macOS will be the same on every laptop you touch, you'll know Chrome is, too. There can be additions, like Pen support or a dedicated Google Assistant button, but the base system an user-facing software will always be the same.
In 2018, that means Android apps through Google Play in addition to Chome Web Store content. This isn't done through any sort of emulator: The Android app framework runs in its entirety inside a separate container as a native part of the OS. App support is a mixed bag, though you'll find that most things non-cosmetic will install and work.
The nagging problem with Android apps on a Chromebook is just the same nagging problem tablets have had with Android since their inception. Simply put, Android allows an app to run even if it will look ugly and even be partially non-functional because of resolution or screen size. Having an app work and having an app work well are two different things. You'll find that the apps at the top of the charts work and look much better than I'm describing, though. Don't be afraid to install any app and try it, just don't be afraid to delete it and try another if it's not great.
Samsung Chromebook Plus (V2) Odds and ends
The keyboard is good. It's not the best keyboard you'll ever use, but it won't make you wish it were better.
Ditto for the trackpad.
Battery life is also good. The 39Wh battery and new Intel chip make for an 8-9 hour day of moderate use.
Wi-Fi is excellent. Both range and speed are better than average and working in the cloud feel seamless.
The USB-C ports can also be used for headphones.
The Pen works well with apps that have been optimized for Chromebook Pen support.
You'll think the display is great when you see it. It's not as glorious as the 2017 model, but it's better than almost every other Chromebook out there.
The keyboard pan is water-resistant and should handle small spills well.
Samsung Chromebook Plus (V2) Should you buy it?
The Chromebook Plus is a great middle ground between the entry-level models and the high-end. It's great for anyone who wants something better than average but doesn't need to buy a Chromebook that costs $700 or more. The pricing reflects this, and, as written, you would pay $499 for the Chromebook Plus (V2). I think it's worth it.
4.5 out of 5
This isn't a Chromebook you would buy for the kids or treat as disposable. It's a premium-feeling Chromebook, which is what a lot of users want and has a premium-feeling price tag that most of us don't. But pound for pound, the Chromebook Plus (V2) is still one of the best Chromebooks you can buy in 2018. For someone who wants a no-fuss model that is dependable, looks and feels great, and will support Chrome for six more years at a minimum, it's the right buy.
For enthusiasts, though, it might not be. Don't buy the original 2017 Chromebook Plus unless you see it at a great price. The display, plus double the storage and keyboard backlighting, is available on the current Chromebook Pro for $100 - $150 more. You'll be using a slightly older but more powerful Intel processor which means less battery life, but as an enthusiast, you probably wanted that anyway. Other models like the HP X2 can also be had for $100-$200 more.
In the end, this is the Chromebook that I will recommend to anyone who wants something a little "more" than a basic model. I think I'll be steering people the right direction as this is a Chromebook I could use every day and have no complaints.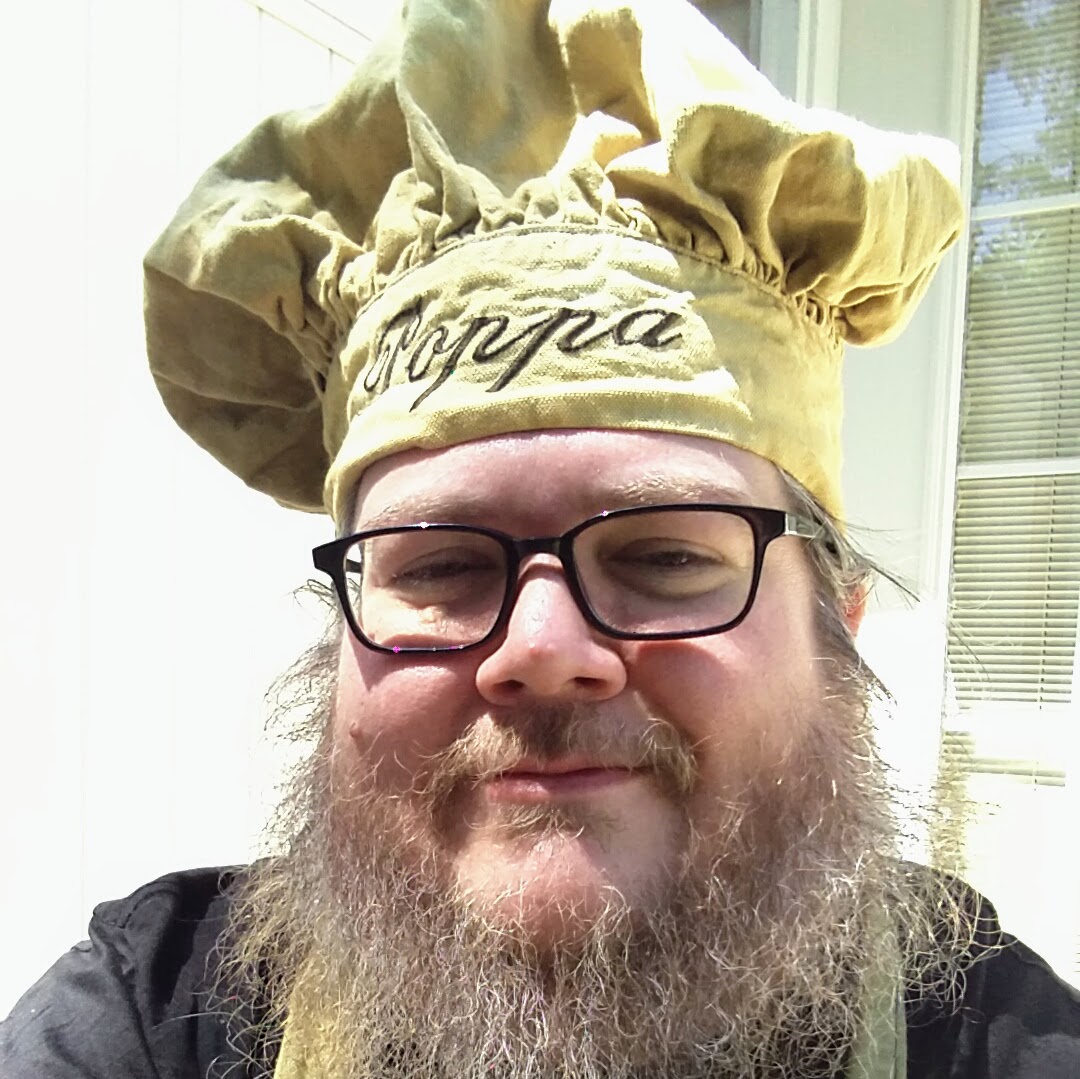 Senior Editor — Google Ecosystem
Jerry is an amateur woodworker and struggling shade tree mechanic. There's nothing he can't take apart, but many things he can't reassemble. You'll find him writing and speaking his loud opinion on Android Central and occasionally on Twitter.