HP continues to push the envelope when it comes to offering different options in the Chromebook market. The Chromebook x360 13b is the perfect example of this with its convertible design, USI compatibility, all while opting for a MediaTek chip as opposed to Intel or AMD. It might not win any awards for being "the best" at anything other than offering a well-rounded experience.
Pros
+

Lightweight and convertible design

+

Keyboard is comfortable to type on

+

Configurable storage options

+

Camera features built-in privacy switch
Cons
-

No fingerprint scanner

-

Bottom-firing speakers

-

Backlit keyboard costs extra

-

Currently only available from HP
Why you can trust Android Central Our expert reviewers spend hours testing and comparing products and services so you can choose the best for you. Find out more about how we test.
On one end of the spectrum, we have Chromebooks that offer the ability to play Steam games and one specific model that is fully modular. But many of the options that get our motors running aren't the most ideal solutions for most people looking to find the best Chromebook. Thankfully, we're seeing plenty of more traditional options out there, complete with convertible designs, long-lasting battery life, and solid overall performance.
This is where the HP Chromebook x360 13b is attempting to wedge itself into the conversation. Instead of relying on Intel for its power, the x360 13b is the first Chromebook to be powered by MediaTek's Kompanio 1200, which was introduced in October of 2022. But in a world where we're getting Intel processors with onboard graphics, where does the HP Chromebook x360 13b land?
HP Chromebook x360 13b: Price and availability
Ahead of the 2022 holiday season, HP managed to sneak in another lightweight and portable Chromebook option with the Chromebook x360 13b. What helps separate this from similarly-priced alternatives is the fact that it's powered by MediaTek's 1200 chipset, along with its 360-degree design.
There are several different configurations available with the Chromebook x360 13b, as you'll be able to choose between either 128GB or 256GB of storage. HP is also giving you the option to have a backlit keyboard, but it'll cost you an extra $30 if you do.
128GB / No Backlit Keyboard: $449
128GB / Backlit Keyboard: $479
256GB / No Backlit Keyboard: $479
256GB / Backlit Keyboard: $509
The base model price of the HP Chromebook x360 13b comes in at $449, but it's already been discounted a few times since it was launched. We've already seen HP discount the 13b, bringing the price down to just $329 with 128GB of storage and no backlit keyboard.
HP Chromebook x360 13b: Design and specs
Unlike last year's HP Dragonfly Elite Chromebook, there's really not too much to write home about when it comes to the overall design of the Chromebook x360 13b. The body is made from a combination of aluminum ocean-bound plastic and post-consumer recycled plastic. Right off the bat, the soft-texture finish is comfortable to the touch, but it won't be long before you'll start seeing fingerprint smudges on the casing.
Swipe to scroll horizontally
| Category | HP Chromebook x360 13b |
| --- | --- |
| Display | 13.3-inch, 1920 x 1080, 16:9, 250 nits |
| Processor | MediaTek Kompanio 1200 |
| RAM | 4GB |
| Storage | 128GB / 256GB NVMe SSD |
| Connectivity | Bluetooth 5.2, Wi-Fi 6 |
| MicroSD Card Slot | Yes |
| Camera | 720p HD w/ privacy shutter |
| Ports | 2x USB-C, 1x USB-A, 1x 3.5mm audio combo jack |
| Additional features | Dual speakers, backlit keyboard, 360-degree design, USI Stylus support |
| Battery | 2-cell, 47Wh, up to 16 hours, 50% charge in 45 minutes |
| Camera | 1080p (60fps) w/ privacy switch |
| Dimensions | 12.13 x 8.22 x 0.66-inches |
| Weight | 2.95 pounds |
| AUE date | June 2030 |
Opening things up, HP is using a rather pedestrian 13.3-inch display, along with a disappointing 16:9 aspect ratio, and a screen that maxes out at 250 nits. On the bright side, no pun intended, HP opted for a glossy finish screen, which still looks better than most Chromebooks using displays with a matte finish. Housed in the top bezel of the display is a 720p webcam, flanked by a physical camera privacy shutter, which is something we're happy to see whenever a new Chromebook lands on our desk.
Port selection is also what you would expect to find, with dual USB-C ports, a single USB-A port, and a 3.5mm audio combo jack. One of the surprising inclusions that I discovered with the x360 is the microSD card slot. HP already gives you the option to use up to a 256GB NVMe M.2 SSD, but if you plan on playing some games or just want some extra space, you can just slap a microSD card in there and be on your merry way.
HP Chromebook x360 13b: Performance and battery
Before you get too excited about the possibilities of this Chromebook, it's important to remember that the MediaTek 1200 is not the company's flagship chip. Instead, that title is reserved for the Kompanio 1380, which powers the likes of the Acer Chromebook Spin 513 (2H). With that in mind, let's get the benchmarks out of the way for the HP Chromebook x360 13b.
Swipe to scroll horizontally
| Benchmark Test | Results |
| --- | --- |
| Wirple HTML5 3D Benchmark | 3072 |
| Octane 2.0 | 35434 |
| Speedometer 2.1 | 38.9 (+-)0.85 |
| Jetstream | N/A |
| MotionMark | 240.81 (+-)4.93% |
You might notice that there isn't a score available for the Jetstream benchmark, and that's simply because no matter how many different times I tried to run Jetstream on the x360 13b, it crashed the browser every time. This isn't the first time we've seen this happen, but it's still worth pointing out.
Now, those numbers might not mean anything to you, so if you harken back to our Chromebook Spin 514 hands-on, which is powered by the Kompanio 828, that device provided an Octane score of 25060. Obviously, a more powerful processor results in better performance, and that's largely been the case in our time with the 13b.
Because it's powered by an ARM processor, this means that you won't be able to do things such as install and play your favorite Steam games. But you always have the option of cloud gaming services such as GeForce Now or Xbox Game Pass. But just keep in mind that the x360 13b is "limited" to a 60Hz display, so your gameplay likely won't be as smooth compared to something like one of the new gaming Chromebooks.
Moving over to battery life, this is another big reason why Chromebooks powered by mobile processors are so popular. Instead of being limited in performance by Intel's Celeron or Pentium chips, the Chromebook x360 13b offers plenty of power and won't leave you reaching for a charger after a few hours.
According to HP, this Chromebook is rated to last for up to 16 hours on a single charge. And we're happy to report that this gets pretty darn close to those claims. While we haven't been able to get it to last for the full 16 hours, the x360 13b easily lasts for a couple of days with moderate usage.
Plus, HP has implemented fast charging into the Chromebook x360 13b, allowing you to get a 50% charge in just 45 minutes. The company even ships a 45W USB-C power brick and cable in the box, so you won't have to worry about finding one yourself.
HP Chromebook x360 13b: A quick tangent
While going through the regular paces of reviewing a Chromebook, there's something that just kind of "clicked" in my head. The x360 13b is a great little machine, but it really makes me feel like I'm using a ChromeOS tablet with a keyboard attached.
The 360-degree rotating hinge makes it easy to go from a traditional laptop to a tablet, without fiddling around with a detachable keyboard case. There are obviously traditional ChromeOS tablets courtesy of Lenovo's Chromebook Duet 3 or Duet 5. And you can even still get your hands on the HP Chromebook x2 11 with its excellent build quality and design.
But all of those require the use of detachable kickstands and magnetic keyboards. And as someone who really can't stand the Microsoft Surface-style detachable keyboard, it's not really my cup of tea.
Instead, when I want to jot down some notes with my USI stylus, I can just flip the screen around, fire up Google Cursive or Nebo, and start writing. When I want to move to the couch or want to head out to my local coffee shop, I just flip the keyboard back and start pecking away at the keyboard.
And that's perhaps the biggest reason why the Chromebook x360 13b stands out for me. Instead of worrying about installing Linux apps or trying to get Steam games to work, the 13b is just a "get $hit done" device. It serves a specific purpose and has more than enough power to handle a bunch of Chrome tabs and windows.
While it might not have the best or brightest screen out there, it's adequate for most scenarios and situations. It also helps that I haven't run into any issues when using a USI stylus to write out my grocery list, or jot down some notes while in a meeting.
HP Chromebook x360 13b: What you won't like
All that being said, not everything is perfect with the HP Chromebook x360 13b. For one, I would have really liked to see a fingerprint scanner here. There are Chromebooks that cost less than what this one retails for, that have one built-in. Sure, we're still waiting for Google to open up the fingerprint scanner to be used for more than just unlocking your Chromebook. But that doesn't take away from the idea of including it on a Chromebook that's AUE date doesn't expire until 2030.
The speaker quality is another major bugaboo of mine, as I wish we could just move away from bottom-firing speakers across all Chromebooks. There are some that manage to pump your music anyways, but the x360 13b doesn't fall in that camp. Plus, every time I sit on the couch with this in my lap, everything's a muffled mess that forces me to just grab my earbuds anyways.
The last point that I want to touch on is the different configuration options. I fully understand that HP was trying to hit a specific price point with the Chromebook x360 13b. But what's the difference in just including the backlit keyboard by default, instead of charging an extra $30 for it? Profit margins be damned, that's the move that HP should have made here. I'm cool with charging extra if you want more storage, but the backlit keyboard just seems like a tick-tack decision that could've been avoided.
HP Chromebook x360 13b: The competition
If you're trying to find the best cheap Chromebook above $300, the competition is surprisingly quite fierce. Lenovo's ThinkPad C14 Chromebook retails for around $530 but is already on sale for less than $350. With that, you'll get Intel's Core i3-1215U chip, along with the same amount of RAM and storage as HP's offering. While it still won't get you aboard the Steam train, at least you won't be limited by an ARM chip if you want to tinker with Linux.
There's also the Acer Chromebook Vero 514 with its larger 14-inch FHD display, while also being priced at $499. If the price is a concern, then you might want to check out the C14, but the Chromebook Vero is easily one of the most unique Chromebooks on the market today. It too, is powered by the Intel Core i3-1215U but has 8GB of RAM and the same 128GB of base storage.
The fact also still remains that this is the first Chromebook to be released powered by MediaTek's Kompanio 1200 chip. It's extremely likely that more options are on the way, so you might want to keep your eyes peeled if you're on the fence about HP's offering.
HP Chromebook x360 13b: Should you buy it?
You should buy this if...
You want a lightweight and portable Chromebook.
You want a Chromebook with a touchscreen and convertible design.
You don't care about having an Intel or AMD processor.
You shouldn't buy this if...
You want a Chromebook capable of playing Steam games.
You need more RAM or storage.
You are on a tight budget.
To be quite frank, unless you can grab the Chromebook x360 13b on sale, you should probably check out one of the best Chromebooks. CES 2023 introduced a few new options that will be available over the next couple of months. But you might even want to consider an older Chromebook if you can still find one.
I'm a big fan of what HP has managed to do with the Chromebook x360 13b, as it's slowly become the laptop I throw in my bag when I need to leave the house. It's fast and lightweight, and the 360-degree hinge is a great touch. You could end up running into bottlenecks if you have too many tabs and app windows open since there's only 4GB of RAM onboard here.
But if you can manage to grab this when it's on sale, the x360 13b feels like a steal, giving you enough wiggle room to add the backlit keyboard that you shouldn't have needed to add. And with the extra savings, you can grab a great USI stylus, and have an excellent device to take with you everywhere.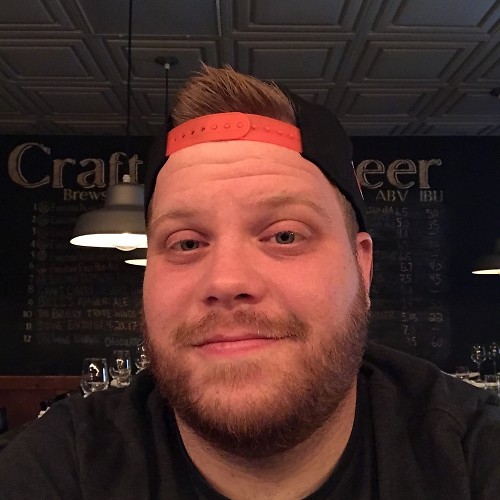 Senior Editor - Chromebooks, tablets, and wearables
Andrew Myrick is a Senior Editor at Android Central. He enjoys everything to do with technology, including tablets, smartphones, and everything in between. Perhaps his favorite past-time is collecting different headphones, even if they all end up in the same drawer.