Best earbuds that support spatial audio 2023
Hear it all from every angle.
When it comes to spatial audio, it's not just over-ear headphones that get to have all the fun. Even among the best wireless earbuds, you'll find pairs that support a virtual audio holographic effect, emulating 5.1 or 7.1 surround sound to make the content feel like it's coming to your ears from every direction. But not all of them are on that list, and the ones included here may use different terms to describe spatial audio. Either way, when you want to hear more than just stereo, these earbuds have the goods.
Surround, all around
These earbuds routinely make it to lists, counted among the best you can place in your ears, and one of their coolest features is Sony's own 360 Reality Audio, which can work with most Android devices. Subscribe to Tidal HiFi, Deezer HiFi, or Amazon Music HD, and you can hear tunes mastered for surround sound.
Samsung Galaxy Buds 2 Pro
Samsung's best
Samsung offers spatial audio with the Galaxy Buds 2 Pro via 360 Audio, the company's take on creating the effect. You do need a Samsung device running on One UI 3.1 or later to make it work, but if you have the requisite gear, you can listen to any compatible content that way.
Apple AirPods Pro (2nd Gen)
Apple's best
Apple coined the term "spatial audio" for its compatible products. Chief among them are the AirPods Pro (2nd Gen), including head tracking technology. It works with Dolby Atmos on any Android device supporting it, plus Apple Music if you subscribe to that.
Following the Beats
These earbuds support all the spatial audio goodness the AirPods do, including head tracking, so you get the same virtual surround experience on a pair of earbuds emblazoned with the Beats logo. And like the AirPods, certain features may be for Apple devices, but spatial audio works on Android just the same.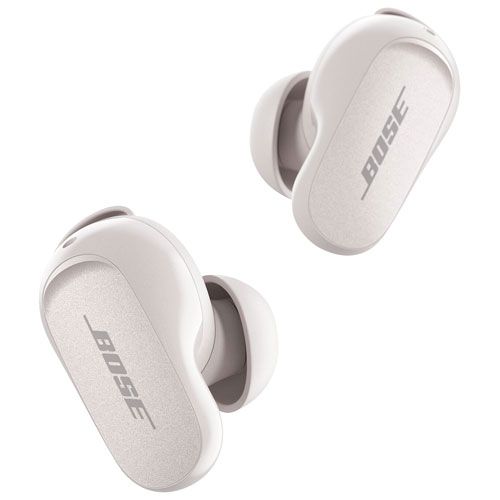 Bose QuietComfort Earbuds II
Comfortably numb
Bose not only delivers some of the best noise cancelation you'll find on any pair of earbuds, they also happen to sound great when you try spatial audio content. They don't come with any special frills, but so long as you've got the device and service in check, you can listen clearly anytime.
Razer Hammerhead True Wireless Pro
Hearing footsteps
When you want to feel a game through ambient sounds, spatial sound can mean the difference between staying alive or starting over. Razer made these gaming earbuds with that in mind, courtesy of THX-certified sound and virtual surround options within the mobile app. So that's how you'll know where those footsteps are coming from.
Anker Soundcore Liberty 4
In the mix
Keep Anker in mind when it comes to spatial audio because the Soundcore Liberty 4 fit right in. Their combination of fit, sound quality, and app support come in handy when you want to immerse yourself in any video or audio content that gives you the spatial effect.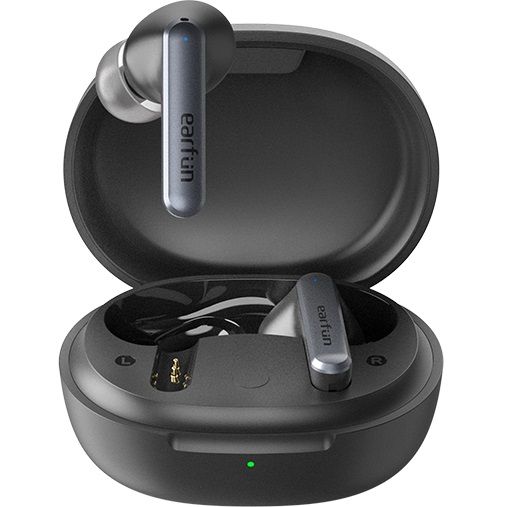 Budget choice
For what you pay, you get plenty of value with these earbuds. Made to be crowd pleasers for the budget-conscious, they earn their keep in their flexibility and balance. The Air S try their best to simulate the virtual surround coming from the source, and you may come away impressed with the results.
Everything virtual surround
If you're cool with plugging in with a 3.5mm jack, you can try the virtual surround effect in these wired earbuds. Creative's Super X-Fi technology brings virtual 7.1 surround sound to everything you listen to, which is great for all the movies, shows, music, and games you want to partake in.
If you can, listen to spatial audio
Why you can trust Android Central Our expert reviewers spend hours testing and comparing products and services so you can choose the best for you. Find out more about how we test.
"Spatial audio" is a term Apple rolls with, but it could just as easily describe any other brand trying to do the same thing, which is to replicate a true surround sound setup in headphones. Not all earbuds offer that kind of audio experience and not all of the ones that do necessarily do it the same way. Most content available isn't yet mastered to play in spatial audio, and some services don't offer it at all. While adoption isn't widespread yet, you can expect that to change in the years to come.
What spatial audio does is immerse you in the content you're listening to, and the effect can feel more pronounced if it's a live concert or dramatic action movie. Using any variety of similar techniques — something known in these circles as "binaural rendering" — engineers can play with sound to make it seem like it's traveling to your ears from more than two directions. Our brains have an innate ability to determine the direction sounds originate, and this virtual trickery has a way of doing that with pairs of earbuds.
Though not all on this list are among the best wireless earbuds, but a pair like the Sony WF-1000XM4 certainly are. As are the Samsung Galaxy Buds 2 Pro and Bose QuietComfort Earbuds II, all of which drive this technology in their own ways.
Get the Android Central Newsletter
Instant access to breaking news, the hottest reviews, great deals and helpful tips.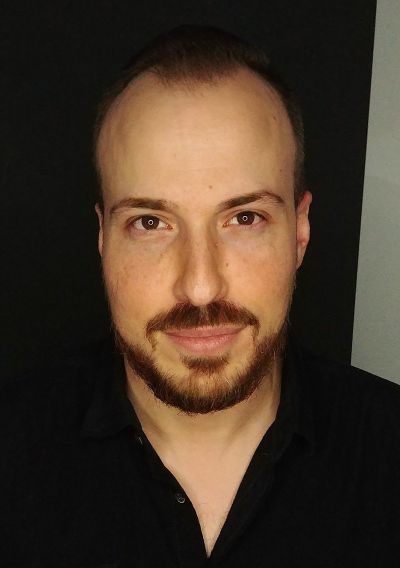 Contributor, Audio Reviewer
Ted Kritsonis loves taking photos when the opportunity arises, be it on a camera or smartphone. Beyond sports and world history, you can find him tinkering with gadgets or enjoying a cigar. Often times, that will be with a pair of headphones or earbuds playing tunes. When he's not testing something, he's working on the next episode of his podcast, Tednologic.