Best Motorola Edge and Edge Plus cases 2023
These cases will give you a real edge in life.
The upper-tier Motorola Edge+ (2023) boasts impressive hardware in a sleek, long body. You may want to rock your mid-range flagship in the nude but that's pretty unsafe and likely to end badly. Revamp your phone's generic look by getting one of the best Motorola Edge+ cases from our selection.
These are the best Motorola Edge+ (2023) cases you can buy
Why you can trust Android Central Our expert reviewers spend hours testing and comparing products and services so you can choose the best for you. Find out more about how we test.
Motorola Edge+ (2023) Soft Protective Case
Colors: Blue, Black, Purple
Motorola's own protective case offers heavy-duty protection and its textured rubber back offers good grip. You can get this practical number in one of three shades but we're fans of the blue option in particular.
Encased Falcon Armor for Motorola Edge Plus 2023
Colors: Black
There's no going wrong with big-name brands like Encased. Encase your Motorola Edge in the reliable Falcon Armor with a no-nonsense matte black finish, textured back for grip, and super robust build.
Foluu Clear Case for Motorola Edge Plus 2023
Colors: Clear
Foluu makes some fantastic covers, including this bare-bones clear case for the latest Motorola Edge+. It doesn't hold a candle to Encased or Poetic's rugged covers, but the reinforced corners do help a little.
Poetic Revolution for Motorola Edge Plus 2023
Colors: Black, Light Blue, Pink
Besides being tough as nails, this Poetic Revolution case features a built-in kickstand and screen protector. It also comes in three colors, including funky tones like light blue and baby pink.
Njjex Rugged Shockproof Motorola Edge Plus 2023 Case
Colors: Green, Black, Blue, Pink, Purple
Gawdy, chunky, rugged phone covers aren't for everyone and you can't exactly walk into a business meeting with one. If you want to protect your phone without going all out, you can trust the Njjex Rugged Shockproof Case to defend your Motorola Edge+ valiantly.
Poetic Guardian for Motorola Edge Plus 2023
Colors: Black
You can spruce up your plain Motorola Edge+ while also showcasing the classic Motorola logo with this bumper cover from Poetic. The Poetic Guardian can survive 20ft drops and it has a built-in screen guard.
Give your phone an Edge
Although the Edge+ (2023) has loads of neat tricks up its sleeves, the exterior of the device doesn't reflect that. You'd think a phone as cool as this that comes with features like Horizon Lock and a 6.67-inch 165Hz display would have a distinct design, but you'd be wrong.
Bland, plasticky phones are almost unforgivable in today's cut-throat market. Competition is really tough and even the cheapest Android phones make laborious efforts to impress with their looks. Avert your gaze from the boring design of your Motorola Edge+ (2023) by dressing it up in a fancy new case. Our top pick is Motorola's very own Soft Protective Case for the Edge+ (2023). It looks fabulous without drawing too much attention and offers plenty of protection.
Poetic's Revolution series is another great choice and will surely spruce up your Motorola phone. If you really want something bold and built like a tank, the Poetic Revolution case for the Motorola Edge+ (2023) is both functional and perky, with a mix of plain and funky shades to choose from and built-in features like a screen protector and kickstand.
---
Best Motorola Edge (2022) cases
The display of the more recent Motorola Edge (2022) is 0.2 inches smaller than its predecessor, which means that you can't reuse your Moto Edge (2021)'s cases if you have just upgraded. Don't worry because there is a slew of robust phone covers available for both models. From slim and trim cases to thickly-built rugged covers, you can get some of the best protection for your Moto Edge.
Grab the best protective Motorola Edge (2022) cases
Motorola Moto Edge (2022) Soft Protective Case
Colors: Purple, Black, Blue, Pink
Motorola's Soft Protective Case is a home run for the Edge (2022). It has super soft microfiber inside it and the entire cover is built to absorb shocks and falls. You'll love the stunning color options for this model.
UAG Scout for Motorola Edge (2022)
Colors: Black
Urban Armor Gear is renowned for its hardy covers with military-grade durability. The UAG Scout case for the Moto Edge (2022) brings that legendary level of protection in a reasonably slim form factor to your grasp.
Speck ImpactHero for Motorola Edge (2022)
Colors: Mood Gray/Turbo Red, Black/Slate Gray
Speck handles threats of all manner, including the ones our human eyes can't perceive. The ImpactHero case for the Motorola Edge eradicates germs while keeping your phone intact even in the face of 8ft drops.
Otterbox Defender Series Pro for Motorola Edge (2022)
Colors: Black
Otterbox is a trustworthy name that delivers quality that you can rely on. The Defender Series Pro for the Motorola Edge (2022) is an impenetrable fortress. It protects your Moto from shocks, bumps, scrapes, and germs. There's a holster clip in the box that doubles as a stand.
CoverON Kickstand Cover for Motorola Edge (2022)
Colors: Turquoise, Purple, Gray, Black
This colorful CoverON case has a slim kickstand built into its back and you can use it in both portrait and landscape orientations. The CoverON Kickstand Cover also offers heavy-duty protection from the elements and you can choose from four colorways.
Cresee Motorola Edge (2022) Crystal Clear Cover
Colors: Clear
The Cresee Crystal Clear Cover is a basic soft case for your Motorola Edge (2022). This flexible transparent cover comes has reinforced corners and raised bezels for some measure of security.
Choose the right case for your Moto Edge (2022)
Your best option for a solid Motorola Edge (2022) case is impact resistant case from Motorola itself. This smooth first-party cover comes in some breathtaking shades and features a soft microfiber lining inside to keep your Moto Edge in pristine condition.
If you want something that adds an insane level of drop protection, UAG is your go-to pick. The Scout series heavy-duty cover bulks up your Edge (2022) a little, but the price is worth paying for the military-grade endurance you get in return.
Speck takes the concept of guarding your phone even further by giving its sweet ImpactHero case the anti-microbial treatment. It's lean, it's mean, and it can kill germs. The Speck ImpactHero cover has a fantastic texture with impressive grip. You can drop your Motorola from as high as eight feet and it'll still be okay in this cover from Speck.
Get the Android Central Newsletter
Instant access to breaking news, the hottest reviews, great deals and helpful tips.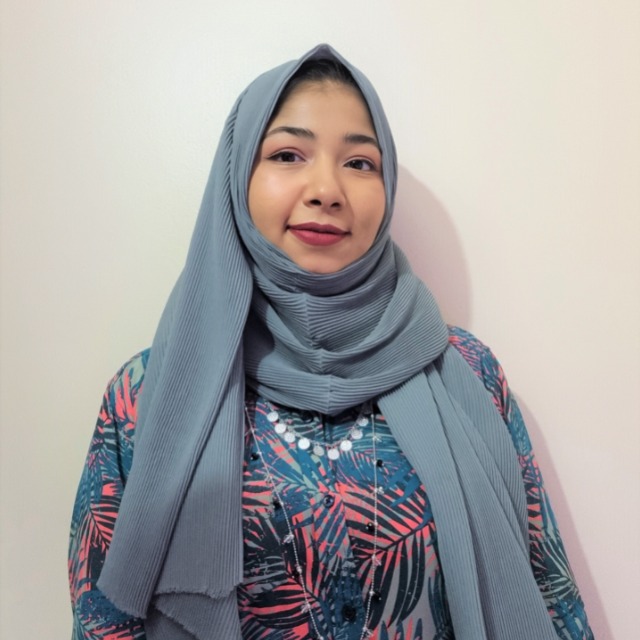 Editor — Accessories, speakers, and tablets
Namerah enjoys geeking out over accessories, gadgets, and all sorts of smart tech. She spends her time guzzling coffee, writing, casual gaming, and cuddling with her furry best friends. Find her on Twitter @NamerahS.