The Motorola Edge+ (2023) is the best flagship smartphone Motorola has made in years. It's got an incredibly gorgeous design, eye-friendly 165Hz pOLED display, 2-day battery life, 68W charging with an included brick, and four years of software updates with Motorola's excellent My UX. The only real downside is the somewhat limiting camera experience despite pushing amazing new camera features like Horizon Lock.
Pros
+

Very eye-friendly display

+

2-day battery life and fast charging

+

Top-tier performance

+

Gorgeous design

+

Horizon Lock is mind-blowing

+

Four years of software updates
Cons
-

Odd video recording resolution limitations

-

Telephoto camera is only 2x

-

Moto has a questionable history of update support
Why you can trust Android Central Our expert reviewers spend hours testing and comparing products and services so you can choose the best for you. Find out more about how we test.
The Motorola Edge+ (2023) is the best "proper" flagship phone we've seen from Motorola in years. While I said the same thing about the ThinkPhone when I reviewed that a month ago, the phone's limited distribution and the slightly older processor keep it from sitting firmly in the highest premium tier of smartphones.
But the Edge+ improves upon what Motorola already did well with the ThinkPhone, adding in an even nicer 165Hz pOLED display, better cameras, a faster (and newer) processor, and a gorgeous build that makes last year's best Motorola phones look even more like jokes than they already were. Plus, unlike last year's phones, this one has a proper IP68 water and dust-resistance rating.
The Edge+ (2023) is the product of a company that has quickly turned around from a state of slow decline over the past few years, and it's refreshing to see so much excellent competition for Samsung and Apple at a time when Motorola continues to rise in popularity. The Motorola we used to love is back. It's better than ever, and the Edge+ is absolutely the phone I've been waiting for them to make.
Motorola Edge+ (2023): Price and availability
The Motorola Edge+ (2023) is available unlocked in North America at Motorola.com, Amazon, and Best Buy for $799 in a single Interstellar Black colorway.
Boost Infinite and Boost Mobile is also selling the phone, offering up a carrier-locked alternative that's sure to come with plenty of promotional price offers.
Internationally, Motorola sells the Motorola Edge 40 Pro, a near-identical device that differs mainly in some software features, battery size, charging speed, and compatible wireless radios for each country it's sold in.
For this review, we're using a Motorola Edge+ (2023) review unit in Interstellar Black provided by Motorola for review purposes.
Motorola Edge+ (2023): Display and design
Display and design summary
This is the most gorgeous, well-built phone Motorola has made in a very long time. It basically looks like if you took an Apple watch and turned it into a thin, sleek phone. The in-display fingerprint scanner is impeccable and the on-board stereo speakers are loud and sound incredible.
The pOLED display in this phone is also superb, bright, and really gorgeous looking, especially with the quad-edge curved glass. It's also part of the SGS Low Visual Fatigue Certification and is very PWM and blue light friendly, especially for an OLED display.
Everything, I mean absolutely everything, about the Motorola Edge+ (2023)'s design screams premium. From the quad-edge curved glass on the front to the "velvet matte" glass on the back, you'll be staring at this phone for days after you get it.
The quad-edge curved glass is something we don't often see in phones and it closely mimics the look of an Apple Watch — just much larger and taller, of course. While I don't like the look of square watches at all, this curved glass design looks incredibly sexy on a phone and goes a long way to making the phone feel like the price paid.
In fact, I'd go so far as to say this is the best-designed and built premium phone I've used to date, taking Google's extra-shiny design approach of the Pixel 7 Pro and perfectly melding it with Samsung's stellar build quality of the Galaxy S23 Ultra.
In many ways, it reflects the look and quality I expect from Chinese manufacturers like Vivo and Oppo which are both renowned for building incredibly exquisite, flashy designs that hold up well over time.
Swipe to scroll horizontally
| Category | Motorola Edge+ (2023) specs |
| --- | --- |
| Chipset | Qualcomm Snapdragon 8 Gen 2 |
| Memory | 8GB RAM LPDDR5X RAM |
| Storage | 256/512GB UFS 4.0 |
| Display | 6.7-inch pOLED, 2400x1080 resolution (394 ppi), 165Hz, HDR10+, Dolby Vision, Gorilla Glass Victus |
| Rear Camera 1 (Main) | 50MP, ƒ/1.8, 1.0μm (2.0μm binned) pixel size , 1/1.5", OIS, 8K@30FPS, 4K@60FPS, 4K@30FPS HDR10+, 960FPS ultra slow-mo video |
| Rear Camera 2 (Ultra-wide/Macro) | 50MP, ƒ/2.2, 0.64μm (1.28μm binned) pixel size, 114-degree FoV, OIS, 4K@60 FPS |
| Rear Camera 3 (Portrait) | 12MP, ƒ/1.6, 1.22μm pixel size, 2x telephoto, 4K@30FPS, 1080P@60FPS |
| Front Camera | 60MP, ƒ/2.2, 0.61μm (1.22μm binned) pixel size, 4k@60FPS |
| Battery | 5,100mAh, 68W wired charging, 15W wireless charging, 5W wireless power sharing |
| Connectivity | Wi-Fi 7, Bluetooth 5.3, NFC, USB-C (USB 3.2) |
| Dimensions | 161.16 mm x 74 mm x 8.59 mm |
| Weight | 203 grams |
| Water and dust resistance | IP68 |
| Security | In-screen fingerprint sensor |
| Colors | Interstellar Black |
| OS | Android 13 with Motorola My UX |
| Update guarantee | 3 OS updates, 4 years of security updates |
But being pretty isn't the most important thing here — although, that's definitely part of what makes buying a premium phone feel a bit more worth it. Rather, Motorola really stepped up its game by creating an IP68-rated phone.
That might not sound like much but, given that this is a standard feature people expect on premium phones, last year's Edge+ (2022) was only IP-52 rated. It's good to see Motorola making meaningful improvements that people need.
The under-display fingerprint scanner is second to none. When combined with Motorola's wonderful Peek display, I actually find that I prefer front-mounted fingerprint scanners because of how useful this Peek display is. More on that in the software section.
Likewise, the stereo speakers on the Motorola Edge+ (2023) are superb. They're super loud, super clear, and have all the usual Dolby Atmos effects Motorola has been including with all its phones lately.
The Atmos tuning gives music an almost ethereal spatial quality and is really impressive to listen to. I actually enjoyed listening to music on this phone's speakers which isn't something I often can say.
Image 1 of 4
Under that pretty chassis is a lovely pOLED display with a surprising number of vision-friendly enhancements. It's still a bit of a secret that modern OLED panels on phones aren't the most friendly to human eyeballs or brains but Motorola seems to be taking vision safety more seriously than a lot of other companies.
The Motorola Edge+ (2023) is taking part in the SGS Low Visual Fatigue Certification program, including a low blue light and a low motion blur certification. As both motion blur and blue light are commonly thought to cause vision fatigue, it's nice to see that users won't have to don a pair of blue light glasses if they're sensitive to blue light.
Likewise, folks like me who are PWM-sensitive will likely be very happy with this display. Yes, it's still an OLED panel that uses PWM to regulate its brightness but Motorola is doing a lot to ensure that this is far more PWM sensitive-friendly than other companies like Samsung and Apple.
Image 1 of 3
Using an Opple Light Master IV, I measured the flicker frequency and modulation depth of the Motorola Edge+ (2023) display. Motorola uses DC Dimming at high brightness levels and 720Hz PWM at low brightness. This refresh rate is a separate refresh value from the 165Hz maximum of the display panel.
Between 50% and 100% brightness, I experienced no nausea or headaches when using this phone, even in a dark room. For me, that's a massive improvement over most other phones in 2023 that use OLED panels, as those will cause eye strain and nausea within a few minutes of me using them below 100% brightness.
In the case of many Samsung phones in 2023, this effect can even occur at 100% brightness levels.
As you can see in the graphs above, Motorola's flicker modulation curve is mostly flat, exhibiting a small drop in brightness at each refresh interval that's typical of DC dimming.
I tested the panel at all refresh rates and didn't notice any pattern or difference between forcing the refresh rate — the options being 60Hz, 120Hz, and 165Hz — when measuring PWM modulation.
I enabled the "Flicker prevention" option in display settings which seemed to have a minor effect on modulation at lower brightness levels. I still couldn't use the phone long-term at low brightness but I'm pretty happy with this result as I struggle to use any modern OLED phone at any less than 100% brightness.
Motorola Edge+ (2023): Performance and battery life
Performance and battery life summary
The Motorola Edge+ (2023) sports 2-day battery life (and then some), plus ultra-fast 68W charging with the included charging brick.
Performance is nothing short of stellar thanks to the Snapdragon 8 Gen 2 chipset. All high-end games run perfectly and while the phone can get warm in performance mode, it never gets too hot to the touch like last year's Edge+.
Plus, Moto Gametime adds a ton of great features to mobile gaming including performance and resolution presets, fun features like acoustic lighting, and more.
If there's one thing you'll never have to worry about with the Motorola Edge+ (2023), it's battery life. Throughout the week or so I've been using this phone, every single charge lasted two full days without worry.
I'd often wake up and look at my phone in the morning and it would still have over 60% battery left after a full day's use the previous day. It's really impressive just how efficient the Snapdragon 8 Gen 2 is, especially when compared to last year's Gen 1 chip.
If 2-day battery life wasn't enough, the included 68W charger will get you charged up from 0% to 100% battery in under 45 minutes. A quick 15 or 20-minute charge before heading out the door will net at least a 50% charge, as well, so there's no chance you'll ever run into a situation where your battery is low and you don't have time to charge.
And this kind of battery life doesn't come at the expense of performance either. Games like Fortnite and Genshin Impact run beautifully at their maximum settings. If you run into hiccups in gaming performance, enabling "performance mode" is as easy as tapping the Moto Gametime floating shortcut and selecting performance mode from the grid of icons.
Unlike last year's Edge+ (2022), the Edge+ (2023) doesn't get so hot to the touch that it's uncomfortable to use while gaming. Yes, that even includes while using performance mode. It definitely gets warmer when using performance mode but I didn't find it to be uncomfortably so.
Mobile gamers will be extremely happy with Moto Gametime which allows players to not only control performance and other attributes in real-time while playing using that floating shortcut, but you can also set performance, resolution, refresh rate, and other options for each game installed.
It even makes it easy to manage screenshots, recorded videos, and enable cool features like acoustic lights — which light up the corners of the screen based on the direction sound is heard in the game. That's great for a game like Fortnite or something similar. Gametime is incredibly detailed and well-designed, making mobile gaming even more enjoyable.
Motorola Edge+ (2023): Software
Software summary
Motorola My UX is a wonderful blend of stock Android aesthetics with a plethora of wonderful features. Motorola does a great job of introducing and recommending features, too.
Motorola is offering 3 major OS upgrades and 4 years of security patches, so this one will get Android 16 and see security updates through 2027.
Motorola's My UX does a superb job of blending that "stock Android" look without feeling feature deprived. Of all the Android OEMs on the market, Motorola does the best job of highlighting features it thinks you'll want to use, including toast notifications, pop-up tips, and more.
Plenty of apps and other companies use these kinds of notifications to highlight prominent features — especially during first-time use or during onboarding — but Motorola's method is less intrusive and does a better job of delivering notifications when it thinks I might use the feature rather than bombarding me with lists of features right off the bat.
In fact, I think My UX is now my favorite Android skin because it's such a wonderful blend of that Pixel style with lots of extra features you won't necessarily find on a Pixel.
The one downside is that Motorola doesn't yet have a spam protection feature, so all those lovely car warranty calls won't be automatically blocked the way they are on a Google Pixel or Samsung phone.
Motorola has improved its software update promise from prior years, now promising 3 OS updates and 4 years of security updates. However, it's worth noting something about this promise: Motorola doesn't specify when those OS updates will occur.
Right now, last year's Motorola Edge+ (2022) is still on Android 12. Given that Android 14 is now in beta on Pixel devices, this makes us wonder how long Motorola is intending to make customers wait for major updates.
If nothing, don't expect to get Android 14 on this phone as soon as it releases unless Motorola has decided to change something drastically.
It's always hard to talk about favorite software features without writing a novel, so I'll mainly focus on one or two. Motorola's Ready For software has evolved and matured spectacularly over the years, seamlessly linking phones and PC in meaningful ways.
When you connect your phone and PC using the Ready For app, both devices share a clipboard — making copying and pasting between devices effortless — and you can even share your phone's screen or just "stream" individual apps from your phone to your PC.
The best part about app streaming is that the app being streamed to your desktop — which appears in a phone-sized window — doesn't run actively on your phone's screen. That means you can have the Discord app streamed from your phone to your PC and still use your phone normally, for instance.
You can also use the phone's camera as a webcam for meetings — which delivers both a notable quality improvement and different angles that aren't limited to where your PC's webcam is located — turn on an instant hotspot for Internet sharing between devices, and instantly wirelessly transfer files more quickly and efficiently than plugging in a USB cable.
Plus, if you really wanted to, you could use Ready For to beam your phone's screen onto a TV — either wirelessly or via a USB-C display cable — and play games or present things on screen.
Motorola Edge+ (2023): Cameras
Cameras summary
This is the best camera showing Motorola has had in years. The low-light performance is particularly impressive and video recording, as a whole, is truly great. Horizon Lock is one of the coolest camera features added to any mobile phone in years.
The one big downside is the lack of decent zoom ability. With just a 2x telephoto camera — which uses a smaller 12MP sensor — zoom detail beyond 2x is always lacking no matter what you do.
Another area where Motorola continues to impress is with the Edge+'s camera. I want to get the bad news out first since basically, the entirety of the rest of the experience is great.
Last year's Edge+ cameras were very bad on basically every level but, thankfully, Motorola seems to have ironed out all but one of the flaws from that phone: good zoom detail.
While many phones at this $799 price range ship with a 3x or more telephoto camera, the Edge+ (2023) ships with just a 2x telephoto camera. To make matters worse, this camera is only 12MP, down from 50MP on the main and ultrawide sensors.
Motorola calls this a "portrait" camera — not a telephoto camera — for a good reason. Zooming in beyond 2X produces serious diminishing returns while many other flagship phones just do a much better job at this task. If you're someone who regularly zooms in to scenes to snap a photo or take a video, this isn't the phone for you.
Likewise, there are some strange camera limitations while filming video on this phone. If you're recording at the default 1080p resolution, things will seem just fine. But, if you switch over to 4K or even 8K recording, you cannot switch between cameras while recording video.
It's not that the ultrawide or portrait cameras aren't capable of recording 4K video, it's just that you'll have to choose them before hitting the record button. This is usually a limitation we see on phones with lower-power SoCs or cameras not capable of recording at 4K resolution, so I'm not sure why the Edge+ (2023) has this problem.
Image 1 of 5
But, beyond that one particular area, the Motorola Edge+ (2023)'s camera experience is pretty top-notch. Daytime shots can still tend to be slightly overexposed but this is something we've seen happen on the Galaxy S23 Ultra, so it's not just a Motorola problem.
Even with that said, overexposure doesn't happen to the degree that ruins the photo. It just looks a tad over-bright. The baseball stadium comparison above is a perfect illustration of this. It's as if the software sees shadows and doesn't understand that it needs to brighten the shadow detail without brightening up the rest of the image.
But, Motorola's software seems to do a better job of balancing things out in high-contrast situations than OnePlus, for example. The Google Pixel 7 Pro really nails the exposure best here but Motorola's shot is also quite good. If you're used to Samsung's slightly-overexposed style, this will feel similar.
The ultrawide camera exhibits identical behavior to the main one, as well. This one's a smaller sensor with smaller pixels but still does a good job in any light.
Image 1 of 9
On the subject of different lighting conditions, I was more than impressed with Motorola's ability to shoot a quality, bright shot even in low light. It's on par — or sometimes even better — than what I was able to capture with the Galaxy S23 or Google Pixel 7 Pro.
Most shots from the Edge+ (2023) were brighter than the competition and, in most cases, were also more detailed. Surprisingly, that even includes the 2X telephoto camera despite the sensor being smaller than the main one.
My only complaint is that the blending is not quite as nuanced as Google's or Samsung's. By that, I mean that lights tend to be slightly overexposed at night, robbing them a bit of their color. It's not extreme by any means but, if we're just directly comparing them, it's an area where Motorola could improve.
Low light video is also incredible and, overall, this phone shoots some really fantastic-quality video in any lighting condition. First up, I wanted to highlight Horizon Lock, which is a new feature Motorola has added to its flagship phones. The Motorola Edge 30 Pro and Edge 40 Pro already have it Internationally, and now the Edge+ (2023) introduces it to North America.
If you're someone who loves going hiking, recording extreme sports, or just wants the best stabilization in the business, this is the phone for you.
Additionally, nighttime recording is second to none when Night Vision is enabled. First, let's look at video recording from the Edge+ (2023) in extremely dark conditions at night.
As you can see, Night Vision significantly enhances the brightness level and still keeps the video stabilized enough so things aren't blurry or jittery while I'm walking down the hill or in the tall grass.
Compared to the Galaxy S23, the Edge+ (2023) is brighter and more stable, coming in with the win on nighttime video recording quality.
The downside is that all of these modes — Night Vision, Horizon Lock, and the ability to switch between cameras in real-time while recording — are all locked to 1080p. That's almost certainly going to be a deal breaker for some people but, at the same time, it's not likely you'll find better stabilization during the day or night from any other phone right now.
Lastly, I wanted to highlight just how good Motorola's portrait mode is these days. The company spent a good deal of time at the media briefing back in April talking up the portrait mode and now I know why.
Image 1 of 5
Portrait cutouts are much, much better than anything OnePlus or Google Pixels offer, and I'd say it's an even match between Motorola and Samsung for best portrait mode photos. This goes for both the front and rear cameras on the Edge+ (2023), which capture lovely portrait shots day and night.
There's even some seriously gorgeous fall-off when using portrait mode to take a "DSLR-style" shot of something, making it look like it was taken with a "real" camera rather than a smartphone.
Motorola Edge+ (2023): The competition
The most obvious direct competition is the Samsung Galaxy S23. The Galaxy S23 is the same price at $799 and offers both a better overall camera and one additional year of software updates. Samsung's software is also more full-featured — although that's not always a plus for everyone and it doesn't necessarily mean it's better — including niceties like spam filtering for those annoying car warranty calls no one ever wants.
The Pixel 7 Pro is technically $899 but is often found at $749 or lower, making it another great competitor to the Edge+ (2023). It's also got a better overall camera experience, including far better zoom capabilities, but doesn't have as good of video recording quality as the Edge+. Pixel software is great and has niceties like spam filtering but doesn't include as many features as Motorola's My UX. Google promises 3 OS updates like Motorola does, but offers one additional year of security updates.
But, while both of these phones offer some advantages to Motorola's latest flagship, they both have worse battery life and less vision-friendly displays. The Edge+ also charges much faster than either of those two phones which, for me, is something I really enjoy as I don't ever have to think about battery life, much less worry about it.
Motorola Edge+ (2023): Should you buy it?
You should buy this if:
You want a phone with a beautiful 165HZ pOLED display that's blue light and PWM-friendly.
You want 2-day battery life without sacrificing performance.
You like Motorola's software features.
You shouldn't buy this if:
You need better than 2x camera zoom.
4K video recording is a must.
You need call screening and spam filtering.
Motorola has done a remarkable job of turning its Edge+ lineup around, from the mess of last year's phone to the brilliance of this year's model. This phone is a real winner, from the performance to the battery life, quick charging (with included brick), and the excellent camera. Plus, the design is obscenely gorgeous and is actually IP68-rated, unlike last year's phone.
The camera is mostly great but a few strange shortcomings prevent it from being better than it should be. Zooming in past 2x has substantial diminishing returns and video recording is best kept at 1080p so all the features can be used. So long as those aren't deal-breakers for you, though, this is a superb choice at $799.
Plus, I can't personally be happier with the display. In a world where so many OLED displays push the limits of display quality without thinking of the human eyes that have to view it, it's nice to see Motorola implementing vision-protection standards that make a real difference.
Get the phone that not only looks gorgeous and will certainly turn heads, but is supported for four years, has killer performance and battery life, charges ultra fast, and has a camera that can compete with the best of them.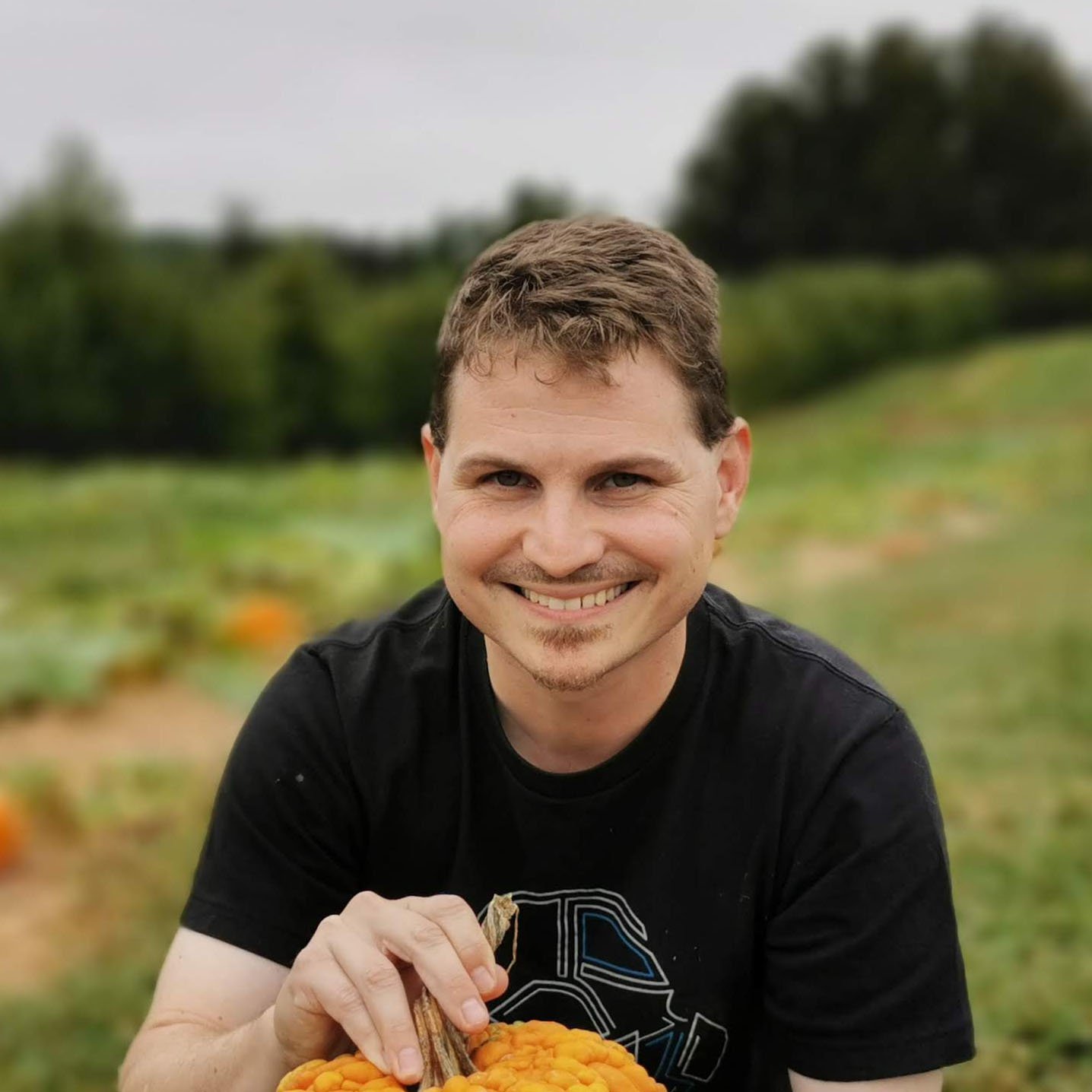 Senior Content Producer — Smartphones & VR
Nick started with DOS and NES and uses those fond memories of floppy disks and cartridges to fuel his opinions on modern tech. Whether it's VR, smart home gadgets, or something else that beeps and boops, he's been writing about it since 2011. Reach him on Twitter or Instagram @Gwanatu