Best icon packs for Android 2023
Personalize your phone all the way, down to the very icons.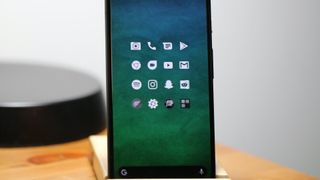 (Image credit: Android Central)
App icons are different shapes, sizes, and color schemes and follow different design guidelines. Samsung's icons look different from Google's icons, Google's icons look different from Microsoft's icons, and Microsoft's icons look different from every other developer's icons. Thankfully, icon packs are here to pick up the slack and make your theming adventure a smooth one. Icon packs are plentiful, colorful, and they come in every style under the sun.
Icon packs for every theme and every color scheme
Why you can trust Android Central Our expert reviewers spend hours testing and comparing products and services so you can choose the best for you. Find out more about how we test.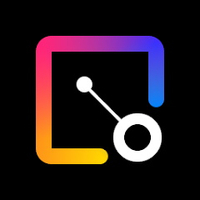 Icon Pack Studio
We're about to cover a lot of great icon packs, but I love Icon Pack Studio the best because it lets me make custom icon packs perfectly color-matched to my wallpaper or theme. Change the shapes, add textures, and then export and enjoy.
Free with IAPs: Google Play Store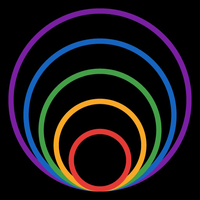 Outline Icons
Outline goes beyond the monotone of simple white to bring bright, bold colors to its neon-reminiscent icons. Being a technicolor pack, this pack is a gem that shines against dark wallpapers, but can get lost in vibrant walls.
Buy from: Google Play Store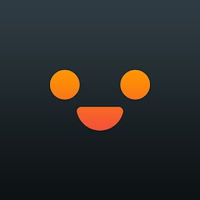 Lux Dark: gradient icons
Circular icon packs are some of the most popular, but Lux Dark shines a diamond in the rough. The bright, gradient-steeped color accents blend well with dark and colorful themes quite well.
Buy from: Google Play Store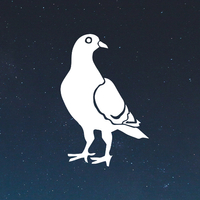 Whicons
If you only download one icon pack, make it Whicons! This free icon pack is simple, its icons are easy to identify, and Whicons goes with just about every dark and vivid wallpaper you can imagine.
Get from: Google Play Store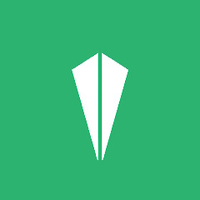 Elun - Icon Pack
Elun also emulates some of the 2016 Pixel's style, but this pack is flatter, slicker, and far, far more colorful. Soft grays and vivid accent colors help it avoid an abundance of white, so icons like YouTube and the Dialer stand out more.
Buy from: Google Play Store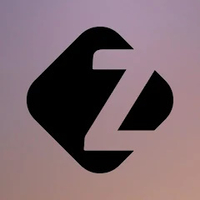 Zwart
Zwart is the yin to Whicon's yang, its evil twin, and deliciously dark standout. When light icons can't keep their definition against vivid wallpapers, Zwart stands bold and firm.
Free with IAPs: Google Play Store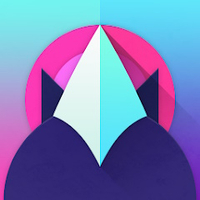 Unicorn Icon Pack
Unicorn very much matches the food craze that engulfed everything from cupcakes to donuts to Starbucks and beyond. Vivid pinks and purples contrast more muted blues and greens for a pack that's rave-ready, day or night.
Free with IAPs: Google Play Store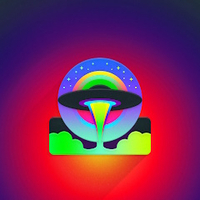 Ombre - Icon Pack
Ombre is one of my favorite "shaped" icon packs. The bottom dock/bar is mostly plain, but for fitting icons, it transforms! The colors here are vivid enough to work with dark themes, even with the dark icon accents.
Buy from: Google Play Store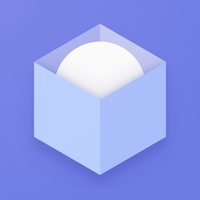 Fluidity - Adaptive Icon Pack
Fluidity doesn't try to do too much in terms of the "theme" of the icons, as that's not the primary focus. Instead, the icon pack sports a few different icon shapes that adapt to every icon that is installed on your device. All of your icons will be uniform in shape, and some may have some unique designs.
Buy from: Google Play Store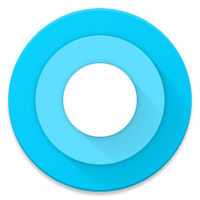 Pireo - Pixel/Pie Icon Pack
Pireo keeps the layered look of the original 2016 Google Pixel's round icons alive and strong several years later. It favors white for its icon backgrounds a lot, but the small shadow keeps them distinguishable, even on pure white wallpapers.
Buy from: Google Play Store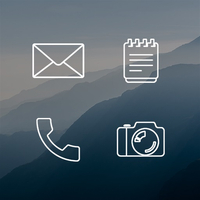 Lines - Icon Pack
Outline packs may take different thicknesses and sizes, but Lines remains my favorite. It's been around for a really, really long time — just look at that Settings icon! — but Lines always comes through when I need a wireframe pack.
Free with IAPs: Google Play Store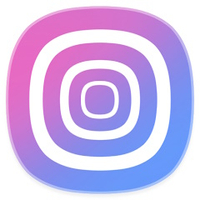 Emptos - Icon Pack
This glassy icon pack is as rare as it is beautiful. Transparent squircles give a look of consistency to your app drawer and home screen, but the white logo shapes within are still instantly identifiable.
Buy from: Google Play Store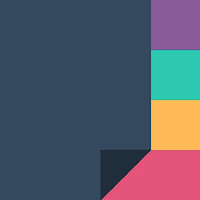 Minimalist - Icon Pack
Out of the darkness and into the light, Minimalist tends to favor square icons with its sun-faded palette and flat, minimal feel. While these icons are beautiful, it can take a moment to tell which apps are which.
Buy from: Google Play Store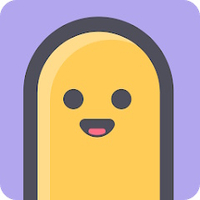 Crayon Icon Pack
Get the crayons out and start to color with the Crayon Icon Pack. There are 5,800+ icons included, along with an integrated masking system, so there is some uniformity to your home screen setup even if there's not a dedicated icon. The pastel colors look great, especially if these are set to a pastel-themed wallpaper.
Buy from: Google Play Store
Pick your poison
There are a lot of icon packs, and while I love and enjoy keeping a wide array of icon packs at my disposal, Icon Pack Studio has been the icon pack I turn to more often than not these days for its adaptability. No matter the wallpaper, no matter the home screen theme I'm working on, Icon Pack Studio lets me pick the shape, shades, and textures to perfectly match. Nothing beats the work of an artist making high-quality icons, but if you need icons in Android green or Tarheel blue, this app is there for you.
I do find myself coming back to Whicons between my themes — it really does go with everything! When Whicons doesn't quite fit a theme, Ombre usually does. Then there are the likes of Fluidity, which adapts to whatever shaped icon you prefer to have on your home screen, and even includes Dynamic Clocks, so you keep everything matched up.
If you don't like any of these icon packs for whatever reason, you can put your creative juices to work and create your own. We have a handy guide to teach you how to make a custom icon for Android. Pick a theme, choose your icons, and get cracking!
You might need a new launcher
The launcher for your shiny new Android phone probably won't let you apply these icon packs. Samsung only lets you apply icon packs from the Samsung Themes store, and the Pixel Launcher and stock launchers on most other Android phones don't let you apply a third-party icon pack at all. For that, you'll need a third-party launcher, but don't worry. There are a lot of amazing Android launchers out there, and they have more customization features, as well as helpful features like the ability to back up your launcher or set custom gesture shortcuts.
Not every icon pack is supported by every Android launcher, but most launchers support most icon packs. Icon Pack Studio has dual status here: it integrates directly into Smart Launcher 5, but if you're using another launcher, you'll have to export it as a finished pack and then apply it in your launcher's settings.
Sign up for Black Friday email alerts!
Get the hottest deals available in your inbox plus news, reviews, opinion, analysis and more from the Android Central team.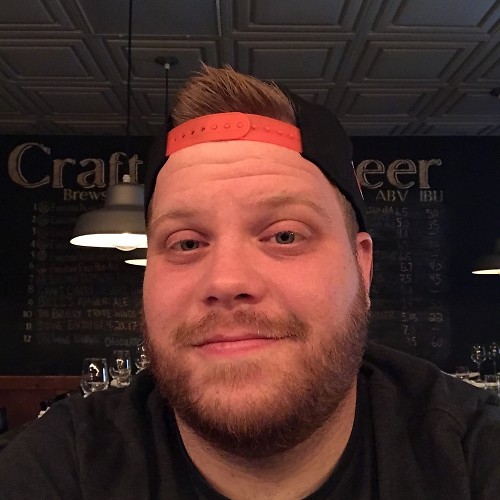 Senior Editor - Chromebooks, tablets, and wearables
Andrew Myrick is a Senior Editor at Android Central. He enjoys everything to do with technology, including tablets, smartphones, and everything in between. Perhaps his favorite past-time is collecting different headphones, even if they all end up in the same drawer.