Best heavy duty cases for Google Pixel 6 in 2023
Ensure your Google Pixel 6 lasts throughout the entirety of its software support cycle.
While the Google Pixel 6 is no doubt a top-tier Android smartphone, it's also a fragile device. Sure, there's Gorilla Glass Victus up front and Gorilla Glass 6 on the back, but as the name suggests, it's still glass. This means that if you're planning on getting this thing soon, you'll need solid protection, and this is where the best heavy-duty Pixel 6 cases come into the picture. Having everything from multi-layer shells to integrated screen protectors, these cases can shield your smartphone from just about anything. And to help you make the right choice, we've rounded up some of the finest rugged cases for Google Pixel 6 available out there.
These are the best heavy-duty Google Pixel 6 cases
Why you can trust Android Central Our expert reviewers spend hours testing and comparing products and services so you can choose the best for you. Find out more about how we test.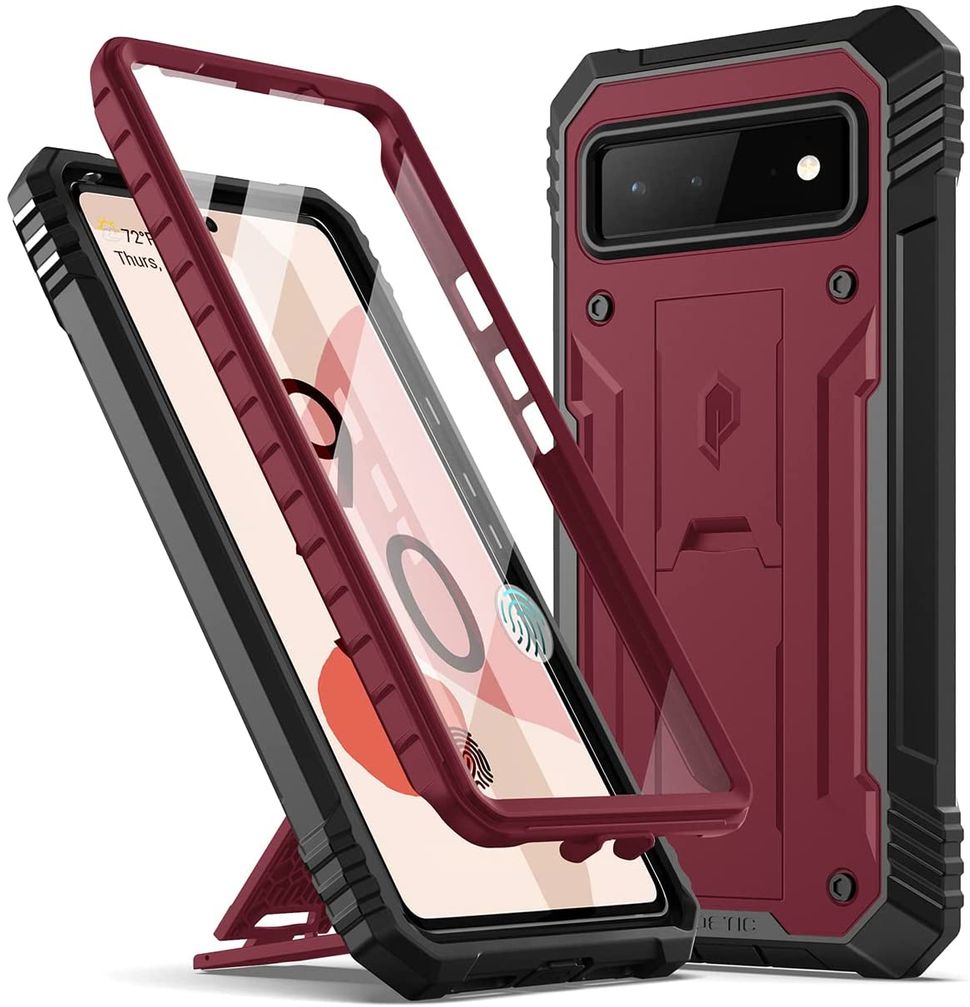 Staff pick
Poetic's rugged cases have garnered quite a reputation for their durability, and the Revolution series shows why. Crafted using TPU and Polycarbonate, it gives your Pixel 6 military-grade 360-degree protection. The case also comes with a built-in screen protector that works well with the device's in-display fingerprint scanner. You get a variety of color options, such as blue, brown, and black.
Perfect fit, great protection
Designed to resemble a military crate, Rugged Shield's Pixel 6 case does a fantastic job guarding your phone against falls and bumps. Made from a combination of silicone and TPU, it has raised edges that protect the display and the rear camera system from any kind of damage. That said, the case's biggest highlight is its incredible fit, as it perfectly wraps around the entire device without bulking it up. Available colors include black, gray, blue, and green.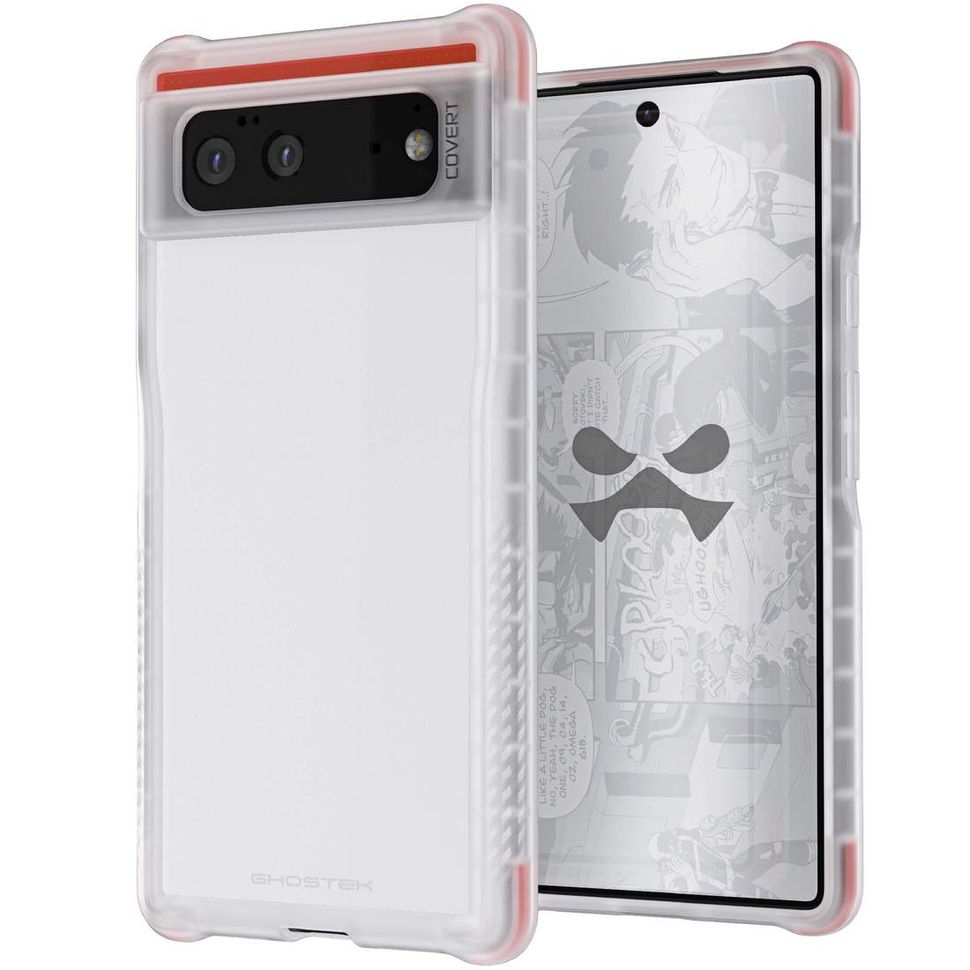 Clear and tough
Want a case that'll protect your Pixel 6 from damage while still allowing you to show off your smartphone's swanky design? Get Ghostek's Covert, which comes with a see-through design. The case is made using silicone, TPU, and Polycarbonate and sports raised bumpers that guard both the display and the primary camera module. The case allows your smartphone to withstand up to eight feet-high drops and comes in three color choices.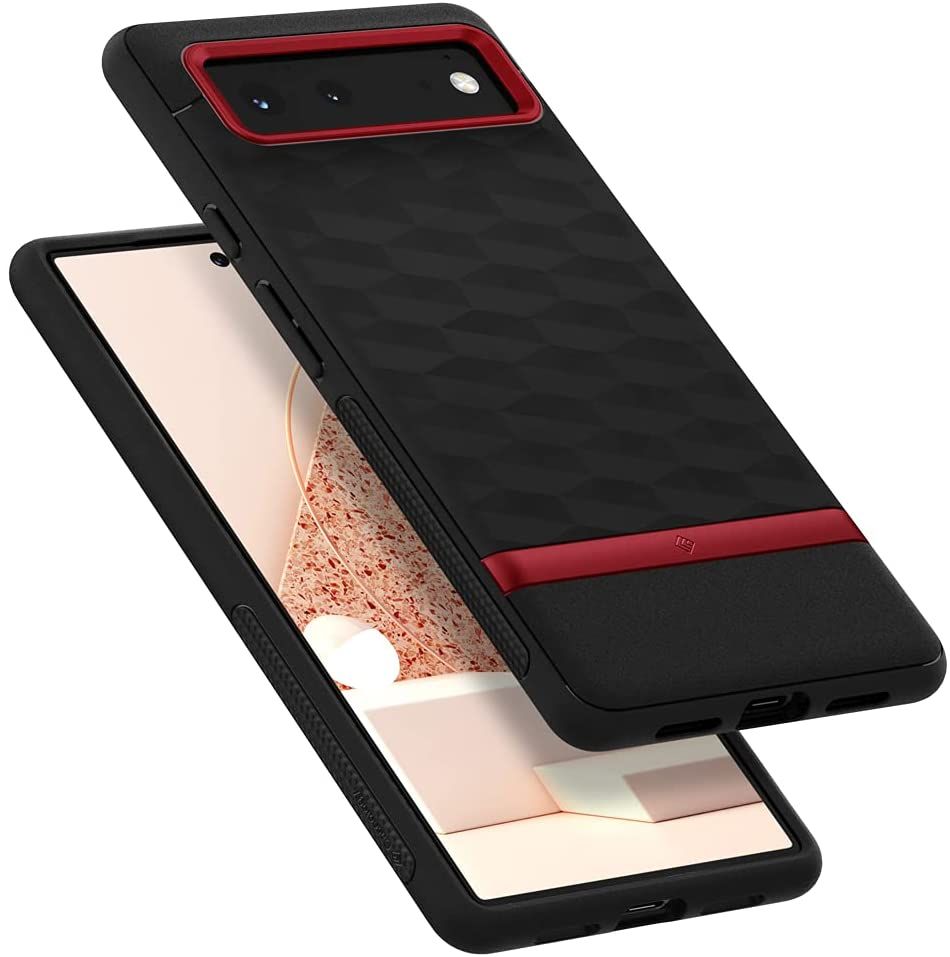 Stylish design, reliable protection
Caseology's Parallax series of cases has long been our favorite, and we have no qualms recommending it for the Pixel 6 either. Having a 3D 'Hexa Cube' pattern at the back, the case looks great and helps with the in-hand grip. It protects your smartphone from all kinds of bumps and drops and fully supports wireless charging. Some of the funky colors/finishes available include Ash Gray and Sage Green.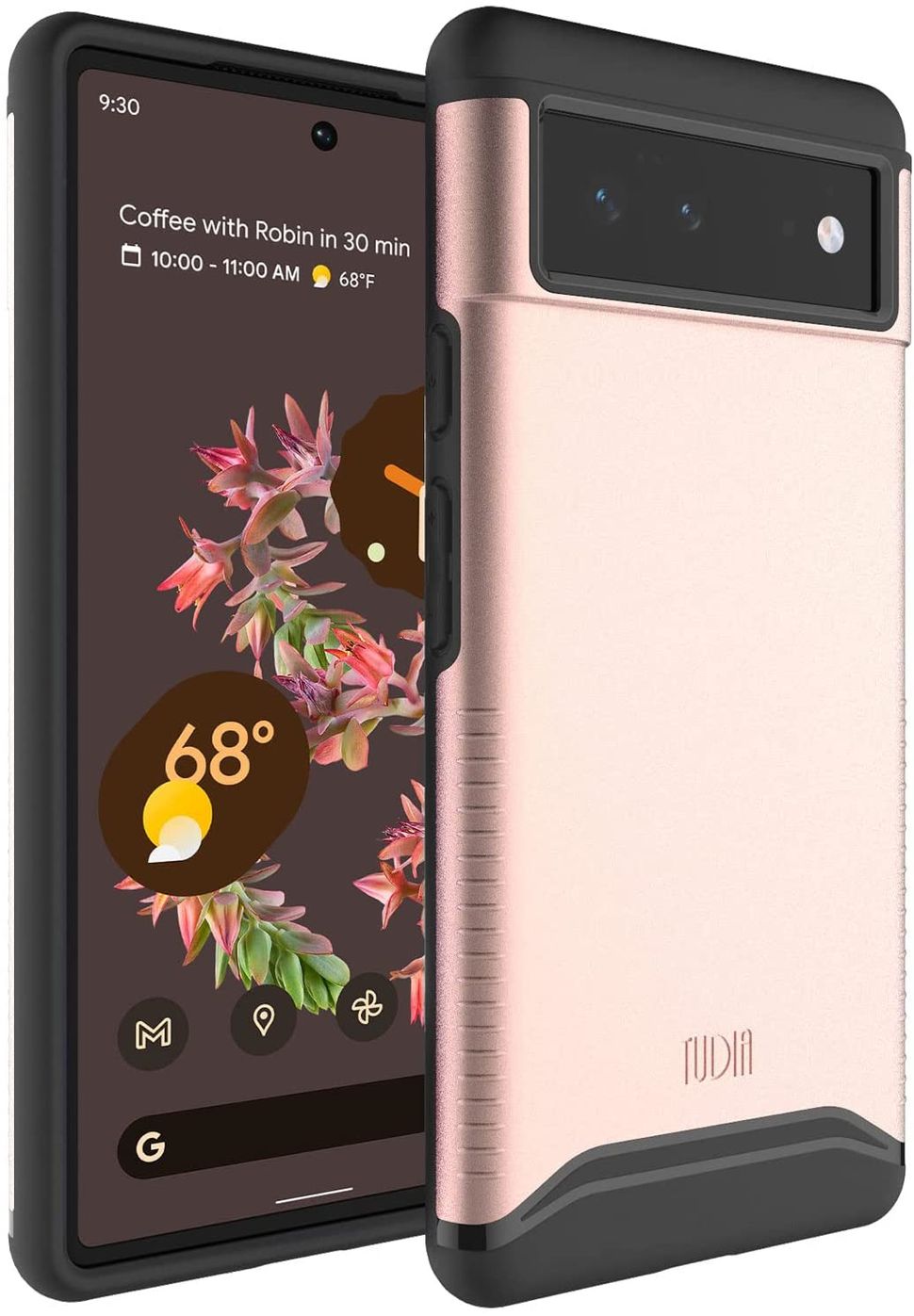 Simple and effective
It may not seem like much, but TUDIA's DualShield Merge series of cases offers everything you might possibly need to keep your Pixel 6 protected. The dual-layer design gives you military-grade protection, while 'ToughRhino technology helps absorb the impact from falls as high as four feet. The case comes with raised lips for the screen and rear camera module and also has non-slippery textured ridges on both sides for improved grip.
Pricey but worth it
Otterbox is (and has always been) the gold standard of extreme protection, and the Defender series is no exception. While it's a bit expensive, this thing can protect your Pixel 6 from just about everything. The case's multi-layer design involves a solid inner shell and a tough outer slipcover, and you even get covers that prevent dust and debris from getting into the device's ports and openings. The Defender is a sustainable case that's made using 50 percent recycled plastic and comes with a lifetime warranty.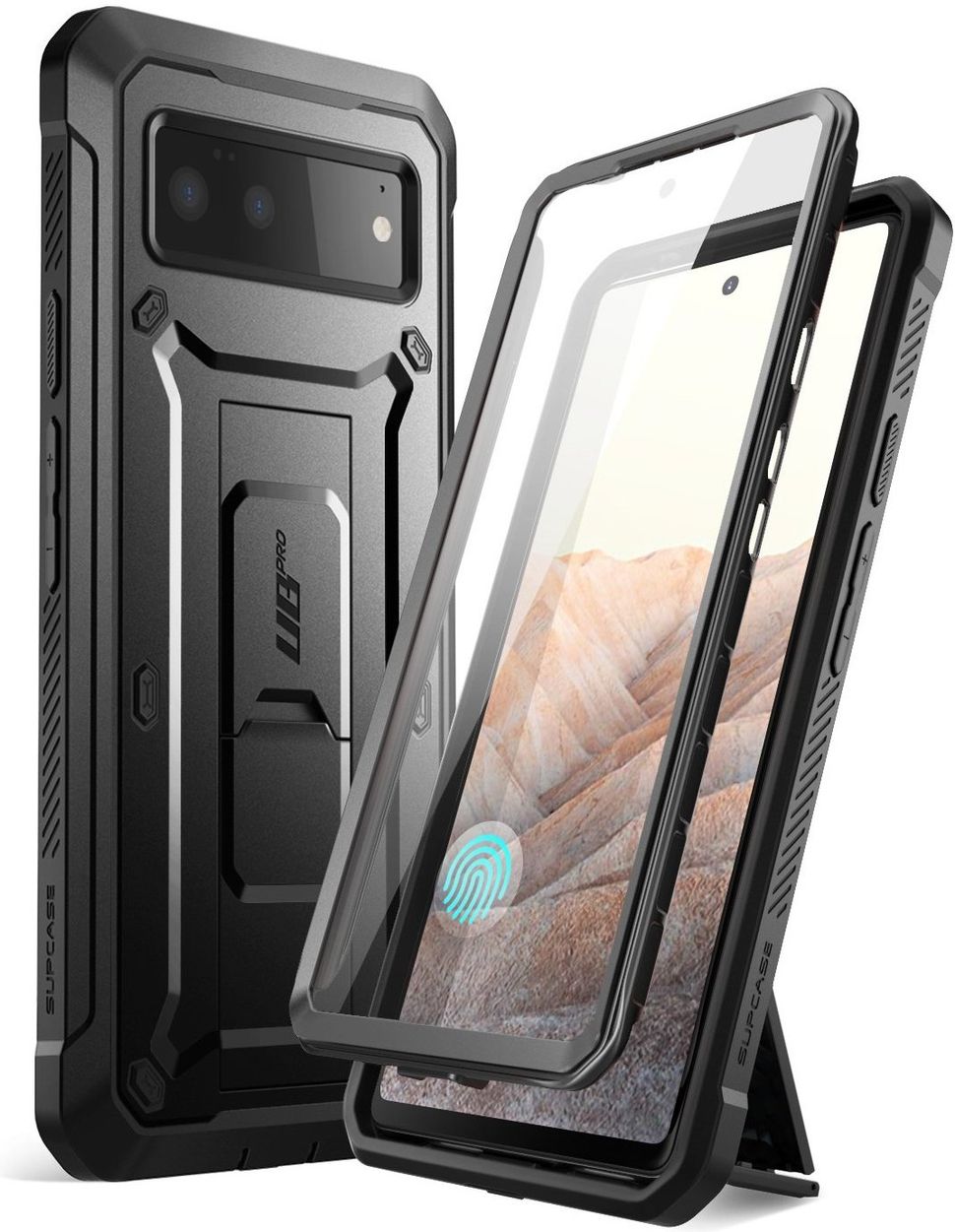 SUPCASE Unicorn Beetle Pro
For on-the-go media consumption
Compliant with military-grade protection standards, Supcase's Unicron Beetle Pro series ensures your Pixel 6 can survive up to twenty feet-high drops. The case's dual-layer design features a Polycarbonate back and an impact-resistant TPU bumper. You get a built-in belt-clip holster for added convenience, as well as an integrated kickstand that lets you prop your smartphone in both landscape and portrait orientations.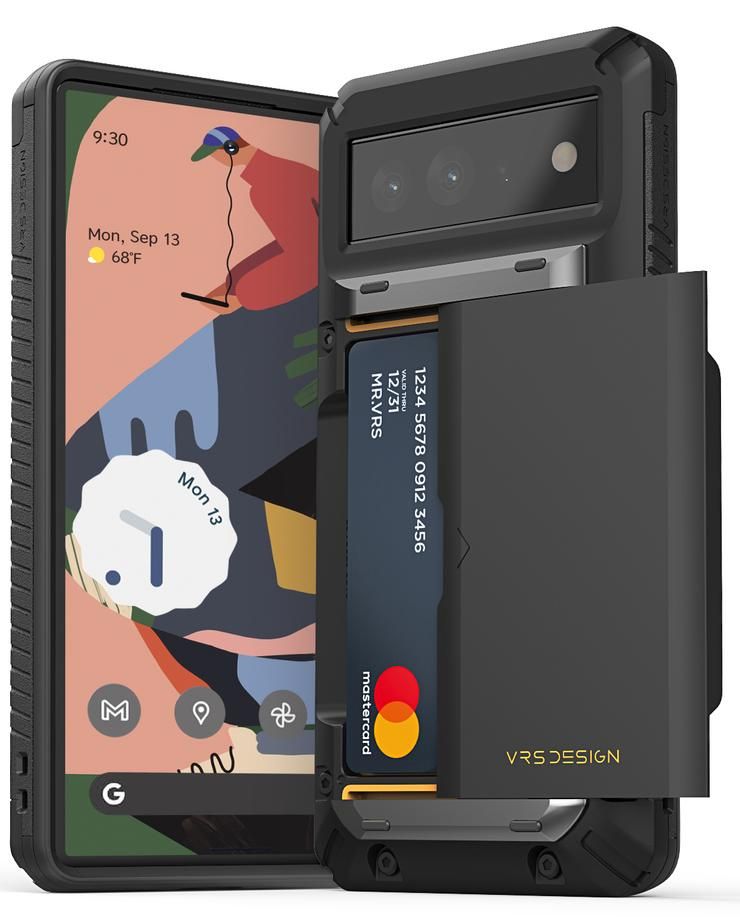 VRS DESIGN Damda Glide Pro
Protects more than just your phone
Arguably one of the best Pixel 6 cases available, VRS DESIGN's Damda Glide Pro protects your smartphone from scuffs and scratches, thanks to its TPU shell and metallic base. That said, there's a lot more to it than that. The case also features a hidden compartment—guarded by a sliding door— that allows you to easily carry up to four credit/debit/ID cards. You also get raised edges that protect the screen and rear camera array from damage.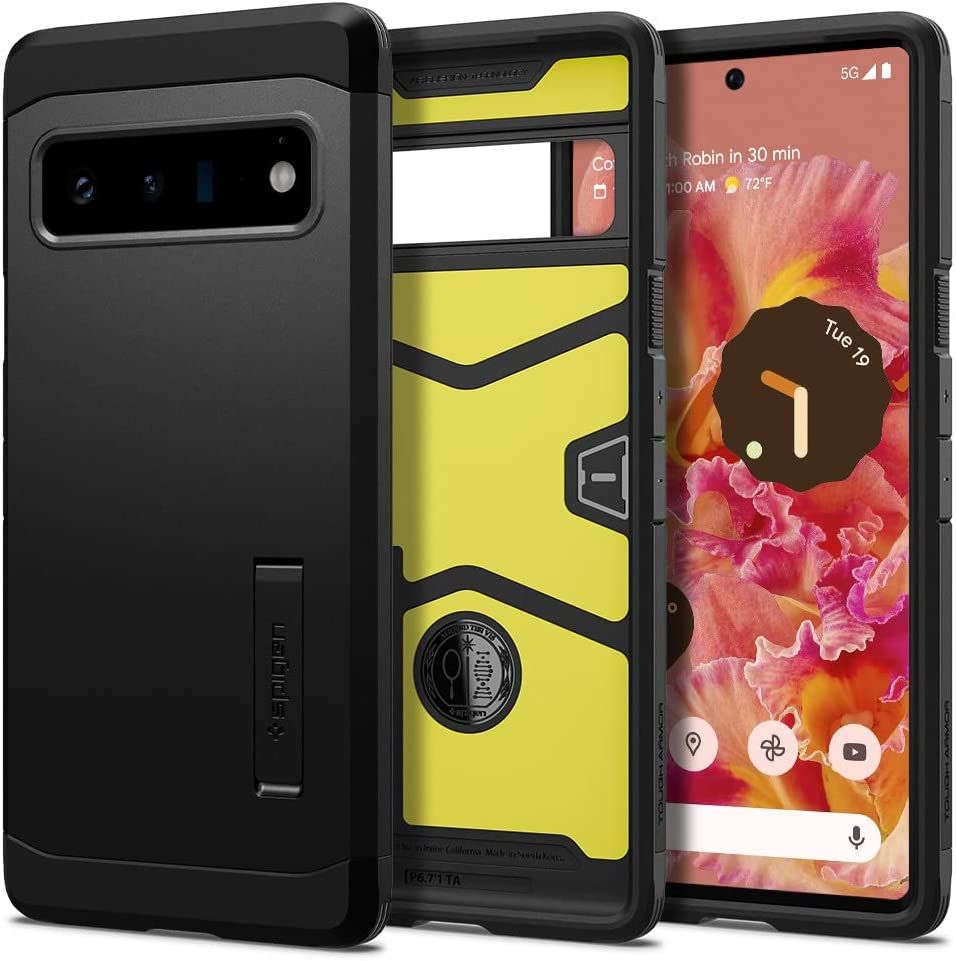 Classic yet dependable
Spigen makes some of the finest protective cases you can find, with the Tough Armor series being among the company's most popular offerings. The tried and tested dual-layer design sports a Polycarbonate and TPU construction, with Spigen's all-new foam technology providing additional shock resistance. The case complies with military-grade protection standards, and you also get a reinforced kickstand for added convenience.
Keep your Google Pixel 6 in pristine condition for years to come
There's no denying that Google's Pixel 6 is one of the best Android phones currently available in the market. But like all modern smartphones, it's also an all-glass device that needs to be protected well. While the best heavy-duty Pixel 6 cases may not be the slimmest things out there, they are specially designed to help your smartphone survive even the harshest of damage. Our top pick—Poetic Revolution—comes with a durable twin-layer design that provides your smartphone military-grade protection against falls and bumps. The integrated screen protector works well, too, and is even compatible with the Pixel 6's in-display fingerprint scanner.
If you'd have something that offers both protection and practicality, we suggest the Damda Glide Pro from VRS DESIGN. Its TPU shell and metallic base work together to guard your Pixel 6 against damage, and the integrated compartment lets you stash up to four credit/debit/ID cards. In fact, the Damda Glide Pro is among the best Pixel 6 wallet cases you can get.
Get the Android Central Newsletter
Instant access to breaking news, the hottest reviews, great deals and helpful tips.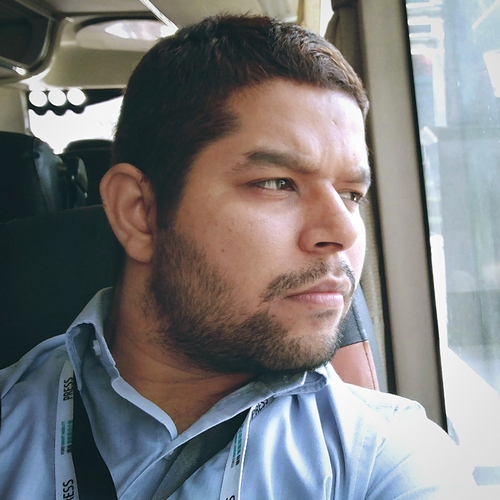 When Rajat got his first PC—a Pentium III machine with 128MB of RAM and a 56kbps dial-up modem—back in 2001, he had little idea it would mark the beginning of a lifelong love affair with gadgets. That fascination, combined with a penchant for writing and editing, ultimately led to him becoming a technology journalist. Some of Rajat's other interests include Photography, Hand Lettering, and Digital Typography. He's also somewhat obsessed with wrist-worn timepieces, and appreciates a Casio just as much as a Jaeger-LeCoultre.