Best 18W chargers for Google Pixel 4a and Pixel 5 in 2023
Keep your Pixel alive and well with these 18W chargers
Your smartphone is on you 24/7, which means it's important that it remains powered up at all times. Thankfully, 18W charging, also called fast charging, has arrived, and it works with many phones, including the Google Pixel 4a and Pixel 5. While these two devices have batteries that already last all day on a charge, that doesn't you can't take advantage of fast charging to get on with your day. This is where having an extra 18W fast charger can help, and these are the best 18W chargers for Google Pixel 4a and Pixel 5.
The best 18W Google Pixel 4a and Pixel 5 chargers
Why you can trust Android Central Our expert reviewers spend hours testing and comparing products and services so you can choose the best for you. Find out more about how we test.
Google 18W USB-C Power Adapter
Straight from the source
You can't go wrong by going straight to the source for an 18W charger. Google offers its own 18W charge for purchase separately, but it also comes with the device, complete with a charging brick and USB-C-to-USB-C cable. Finished in white just like the original charger that comes in the box, it's great to keep around as a spare.
Aukey Minima Fast Charger
Fold it up
This wall charger has a foldable plug, making it easy to pop into your bag or briefcase and take with you to use at home or on the go. It has a 20W Power Delivery (PD) enabled USB-C port that provides up to 3 amps of power to charge a multitude of devices, including the Pixel 4a and 5. Devices are protected from excessive current, overheating, and overcharging thanks to built-in safeguards. Keep in mind, though, that it doesn't come with the charging cable.
Two-for-one
Get two chargers in this set, both of which offer up to 20W charging for a variety of devices with a sleek and small design that you can easily pop into a backpack, purse, or briefcase to take with you. And you can easily fit both into a two-outlet wall outlet without one blocking the other port. Grab them in white or black.
RAVPower USB C Charger - 2-pack
Advanced safety features
Like with the Anker set, you can two chargers in this package, both with PD3.0 fast charging compatibility and 20W. They are compact and small, compatible with a wide variety of devices, including these two Pixel phones, and have advanced safety features to protect against excessive current, overheating, overvoltage, and short circuiting.
Noot Products USB C Wall Charger
Super tough
The 6-foot braided cable that comes with this 18W USB-C PD 3.0 charger makes it extra-tough and perfect to use on the go since it can withstand everyday wear and tear. Like other 18W chargers, it can recharge your devices up to three times faster than a standard charger and is compatible with virtually any of the latest USB-C mobile devices.
VELOGK USB C Fast Charger Kit
Kitted out
Whether you want to charge at home, from a USB-C or AC outlet, or even in the car, this kit has you covered. It includes an 18W wall charger, a pair of three-foot nylon braided USB-C-to-USB-C cables, and a 27W PD car charger. The company says the wall charger can charge a Google Pixel phone to 70% in just an hour and it meets all of the required safety standards. The dual-port car charger, meanwhile, can charge two phones at the same time using one USB-C and one USB-A port.
Extra-long cable
Don't you hate when you have to reach over the side table to keep using your smartphone while it's plugged into the wall outlet? This charger comes with a super-long 7.5-foot cable so you can comfortably pull it over to you on the couch while you continue to text away. It's available in either standard white or sleek back.
Extra outlet
While this charger doesn't come with a cable, it does have an extra USB-A outlet so you can use it to turn one AC outlet into two, able to charge both your Google Pixel phone and a second device via USB. Or use a USB-A-to-USB-C charging cable if you have one handy to charge a second USB-C phone. Both ports deliver 1 Amps output and can be used with non-Quick Charge-enabled devices as well.
On-the-go
Slide this handy charger into your backpack or bag and use it exclusively on the go for backup battery power when you need it. It has a 10,000mAh capacity, and offers 18W PD fast charging of USB-C devices. It's smaller than a credit card and available in five color options. It has both a fast-charge USB-C and regular USB-A port for charging two devices at once.
Pocketable power
This stylish black charger is small and lightweight enough to fit into your pocket at just 2.8 ounces, and has two ports: one 18W PD USB-C port and a second USB-A port for charging another device or using a USB-A-to-USB-C charging cable (cable not included). When it isn't plugged into an outlet, the prongs neatly fold into the housing, making it very portable.
Amazon Basics USB-C Car Charger
For the car
It's annoying to have to bring your charging cable from the house to the car and back again. This car charger has a USB-C cable built right in, so even if you forgot you unplugged your USB-C cable to bring it with you, there will always be a permanent extra cable there to use. Along with this cable, which connects to the bottom of the circular 12V adapter, is a second 12W USB-A port for charging another device on the go.
Foldable design
Offering 20W of power, this tiny charger folds up for easy transport, ideal to take with you to school, work, or keep in your travel bag. Available in either white or black, Spigen says it does not generate as much heat as a standard wall charger, and the Gallium nitride (GaN) technology allows is to be smaller than standard 18W chargers.
Why use an 18W charger?
Quick charging is a great way to give your smartphone just enough juice to get you through the next few hours, or even the next day, without having to sit and wait for the slow standard charging process. With a quick charger, the voltage jumps dramatically so a phone or other mobile device with a battery big enough can get to about 80% charge in just over half an hour. This includes the Google Pixel 4a and Google Pixel 5.
Thus, the best 18W chargers for Google Pixel 4a and Pixel 5 will be able to provide them with the sufficient power they need in an ultra-fast period of time.
But when it comes to a product you're going to plug into an expensive tech device, I'm always wary of non-reputable third-party brands. You can usually rely on reviews, verify they meet safety standards, and make sure the product has a good track record to ease your mind. But the best option is always to go with the original, which is why I picked the official Google charger as the best option.
But that isn't to say that third-party chargers are sub-par or don't work. I have plenty of them littered around my house, each chosen for a different reason. Brands like Anker, Aukey, RAVPower, and Spigen are reputables one you can rely on to make top-quality chargers. I also love the idea of the extra-long cable with the Superer USB-C charger. Even though I have a Qi wireless charger on the side table in my living room, I still prefer using an actual cable. Not only is it faster, but you can continue to use the phone while it's charging. And because our power bar is up against the wall, I used to have to sit on the edge of my couch in order to continue using my phone until I grabbed a longer cable with enough slack for me to sit comfortably.
For the car, or in a place where the cable will be used by everyone in the family, constantly being pulled and twisted, I love that the Noot Products USB C Wall Charger has a rugged braided cable design that can withstand anxious kids tugging on it or getting trampled when someone leaves it on the floor.
If you do decide you want to go wireless, or get a wireless charger instead, which are great for the office desk or night stand, check out the best Google Pixel 5 wireless chargers, though note that these won't work with the 4a without a separate Qi wireless charging adapter attached to it.
Sign up for Black Friday email alerts!
Get the hottest deals available in your inbox plus news, reviews, opinion, analysis and more from the Android Central team.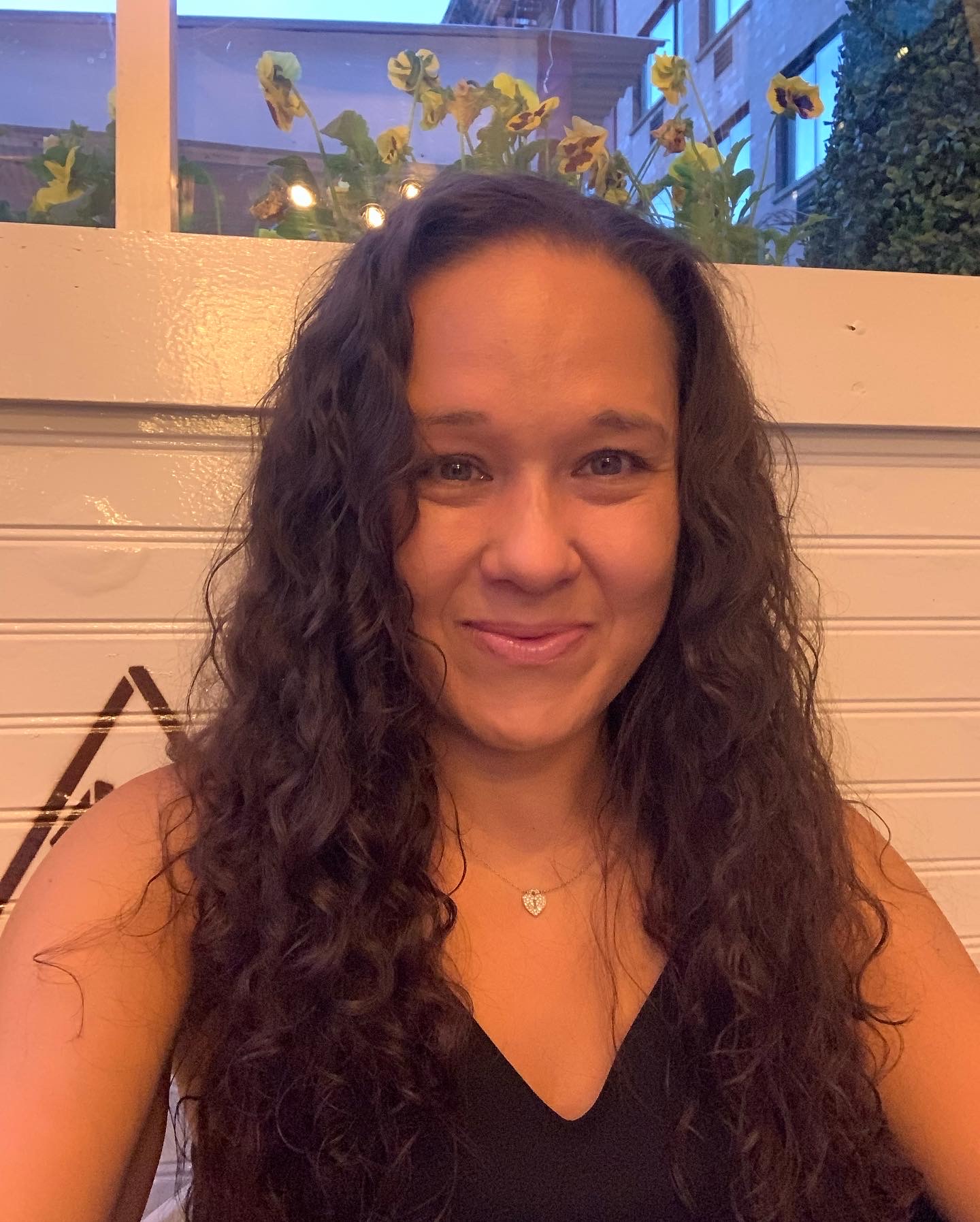 Christine Persaud has been writing about tech since long before the smartphone was even a "thing." When she isn't writing, she's working on her latest fitness program, binging a new TV series, tinkering with tech gadgets she's reviewing, or spending time with family and friends. A self-professed TV nerd, lover of red wine, and passionate home cook, she's immersed in tech in every facet of her life. Follow her at @christineTechCA.