What does 'Fan Edition' even mean, Samsung?
After renaming the 'Lite' brand, Samsung's strategy with its Galaxy FE phones and Tabs is confusing as heck.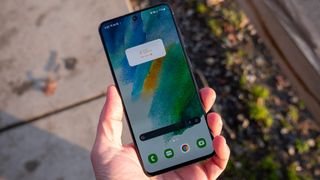 (Image credit: Nicholas Sutrich / Android Central)
After skipping the Galaxy S22 FE last year, Samsung will allegedly launch two Fan Editions in 2023: the Galaxy S23 FE and the Galaxy Tab S8 FE. If their leaked info proves to be true, both are "Galaxy Lite" devices in all but name; and I'm not sure what Samsung is trying to accomplish with them.
A SamMobile source claims the Galaxy S23 FE will launch this fall with an Exynos 2200 chipset — not the Snapdragon 8 Gen 1+ as previously rumored. We had high hopes for the 2200 before the Galaxy S22 launch, but its lackluster benchmarks and battery drain led Samsung to go all-in on Snapdragon with the S23 series.
To counterbalance this, Samsung may slash the S23 FE price down to $600, as per another SamMobile report. And it'll get a photography boost over the S21 FE with its 50MP shooter.
Still, how many of Samsung's discerning "fans" think the $200 dip from the S23 will be worth downgrading? Especially since most people get their flagship phones for much lower than $600 with trade-in deals?
At the same time, you have the Galaxy Tab S8 FE, which may use a lightweight Kompanio 900T chipset and as low as 4GB of RAM. It'll reportedly arrive around the same time as the Galaxy Tab S9, which should run laps around the S8 FE with its overclocked Snapdragon 8 Gen 2 chip.
The Fan Edition brand is in danger of becoming a misnomer if Samsung continues to use them to fill a mid-range niche instead of catering to its fans. The smartphone experts we've polled say that Samsung's FE plan, as is, will be an uphill battle.
The history of the Fan Edition
Samsung made the Note 7 Fan Edition to salvage the PR disaster of the original Note 7's exploding batteries. Only launched in South Korea, it changed the battery and nothing else; it was an apology to core fans who felt burned by the incident.
Samsung resurrected the Fan Edition label years later for more economic reasons: it learned from focus groups that customers didn't like buying Galaxy S Lite phones because it evoked a lightweight, "lesser" feel. Thus, the flagship-killing Galaxy S20 FE came into being.
One of our site's favorite phones for years, the S20 Fan Edition stripped out a few superfluous Galaxy S20 features while delivering the same performance and display quality for just $700 (a $300 discount).
After the Galaxy S20 FE sold about 10 million units, though, Samsung permanently discounted its main flagships by $200, erasing the margin that made a Fan Edition phone sound appealing to buyers.
Chip shortages caused Samsung to delay and consider canceling its Galaxy S21 FE, waffling for months before eventually launching it half-heartedly just a month before the Galaxy S22.
The Galaxy S21 FE wasn't necessarily a bad phone, but as our reviewer put it, "a 2-year-old processor and nasty haptics make this phone feel old the moment you turn it on." We also weren't especially impressed with the Galaxy S21 FE Exynos variant, though Exynos 2100 performance didn't fall as short of the Snapdragon 888 compared to the 2200-8 Gen 1 gap.
Unsurprisingly, the S21 FE did not sell well. As Counterpoint research analyst Matthew Orf explained, the "strong promotional environment" around the Galaxy S22 meant that more consumers knew about the flagship and its carrier deals, with which you could get a better phone for "free" with a trade-in and contract.
At the same time, IDC research manager Jitesh Ubrani told us last year that Samsung cut phone production last year because it was "facing an issue with inventory building up across its portfolio of phones. So it wasn't a surprise when Samsung canned the S22 FE.
We'll have to wait and see if the Galaxy S23 FE rumors are true, since the rumors surrounding the S22 FE launch proved false.
As for its tablets, Samsung also sold Tab "Lite" models such as the mediocre Galaxy Tab S6 Lite, before launching the improved Galaxy Tab S7 FE in 2021.
The latter bridged the gap between the 2020 S7s and 2022 S8s, letting you enjoy a massive 12.4-inch display with fantastic resolution for a reasonable price. But when I reviewed it, I noted how the tablet couldn't take advantage of all that real estate because of the average performance.
You could get a more expensive Tab S7 FE with 6–8GB of RAM, but doing so takes you close in price to the far-superior Galaxy Tab S8; there isn't enough differentiation to make the Tab S7 FE compelling.
That same issue will almost undoubtedly apply to the Galaxy Tab S8 FE, since the benchmarks for the Kompanio 900T fall short of $400 tablets like the Lenovo Tab P11 Pro Gen 2 with its Kompanio 1300T chip, our favorite mid-range Android tablet.
If the Tab S8 FE keeps the $530-and-up price with an upsell for industry-standard memory, the Galaxy Tab S8 FE isn't going to draw much excitement. Especially if the Galaxy Tab S9 launches around the same time!
Samsung wants its Fan Editions distinct from its flagships
Given the current economic downturn that's depressing smartphone sales — IDC's Jitesh Ubrani says the "overall market is expected to decline in terms of both units and average selling price" — it's a risky gamble for Samsung to return to the Fan Edition brand in its current form.
"If we look back a couple of years ago, Samsung had three devices between $600 and $800," Counterpoint's Matthew Orf explained. Now, there's only the $800 Galaxy S23, with the $450 Galaxy A54 5G as the closest mid-range option.
Samsung has limited its mid-range offerings, Orf continued, because "consumers in the US are driven towards the low-end (<$300) of the market in prepaid, and the premium segment ($800 or more) in the postpaid market, with limited sales between."
Hypothetically, Samsung would challenge the $600 Pixel 7 with the Galaxy S23 FE, as the Exynos 2200 and Tensor G2 would likely have comparable benchmarks. But it's not as if Pixels sell in huge numbers, either. Counterpoint's stance is that it'll be "quite difficult for Galaxy FE devices to perform well at that price point due to the promotional environment and the close proximity to the base Galaxy S23 model."
Ubrani is slightly more bullish on the Galaxy S23 Fan Edition's chances. Despite the poor economic conditions, "smartphones in the mid to high-end and above (~$400 and up) will see some growth during this period," and "a new FE would fit nicely into this category."
He emphasized that he's "not sure they will use an Exynos chip," so it could still end up with a Snapdragon. But if Samsung does use it, he doesn't see it as a downside because it'll "create further separation between the FE version of the phone and the regular S23. In the past, there was far too much overlap, which didn't help either phone."
No one wants to downgrade a phone they'll use for years if they'll only save a hundred bucks. But if Samsung can pull off the $600 price point, that's enough of a difference to make it more appealing (in theory). And that'll ensure Samsung doesn't deal with "excess inventory" as it has in the past.
But he also notes that the Exynos chip will sell better "where Exynos has been more commonplace in the past," so Samsung's plan to sell the Exynos variant in the U.S. could face roadblocks.
As for the Galaxy Tab S8 FE, Ubrani once again said that it's about "differentiation" more than anything else. With a phone, you can downgrade the cameras, displays, haptics, or other tech to hit a lower price point without hurting performance too much. But with a tablet, he says, most cost-saving changes have to be "under the hood."
"Fan Edition" is an overly ambitious name
Samsung's most serious buyers who pay close attention to specs won't pay attention to "compromise" phones or wait until the fall; they'll just buy the Galaxy S23 Ultra upfront. Over 60% of Galaxy S23 preorders were for the Ultra, and the Note-like S22 Ultra was allegedly one of Samsung's highest-selling flagships in years.
So you might consider Samsung's Ultra phones the real "Fan Editions." But not every Samsung fan has the disposable income to spend that kind of cash every year, so a Fan Edition phone could give more frugal buyers a taste of the flagship life. The same applies to the Galaxy Tabs, since most are so pricey without the benefit of carrier deals to offset the cost.
But if these Galaxy S23 FE leaks are true, Samsung is gambling on people buying devices run by an early-2022 Exynos chip and a 2021 Kompanio chip to save a little money. People who don't obsessively read tech blogs might find them tempting, or those coming from the budget Android side of things who'll still see them as upgrades.
But I doubt we'll see the Galaxy S23 Lite Fan Edition phone on any best Android phones lists unless Samsung has tweaked the Exynos 2200 to address some of its criticisms. Certainly, it feels more like a calculated risk to target a certain demographic than a love letter to fans. And that's the inherent problem with the name: it promises a perfect balance of quality and affordability that's hard to deliver.
Be an expert in 5 minutes
Get the latest news from Android Central, your trusted companion in the world of Android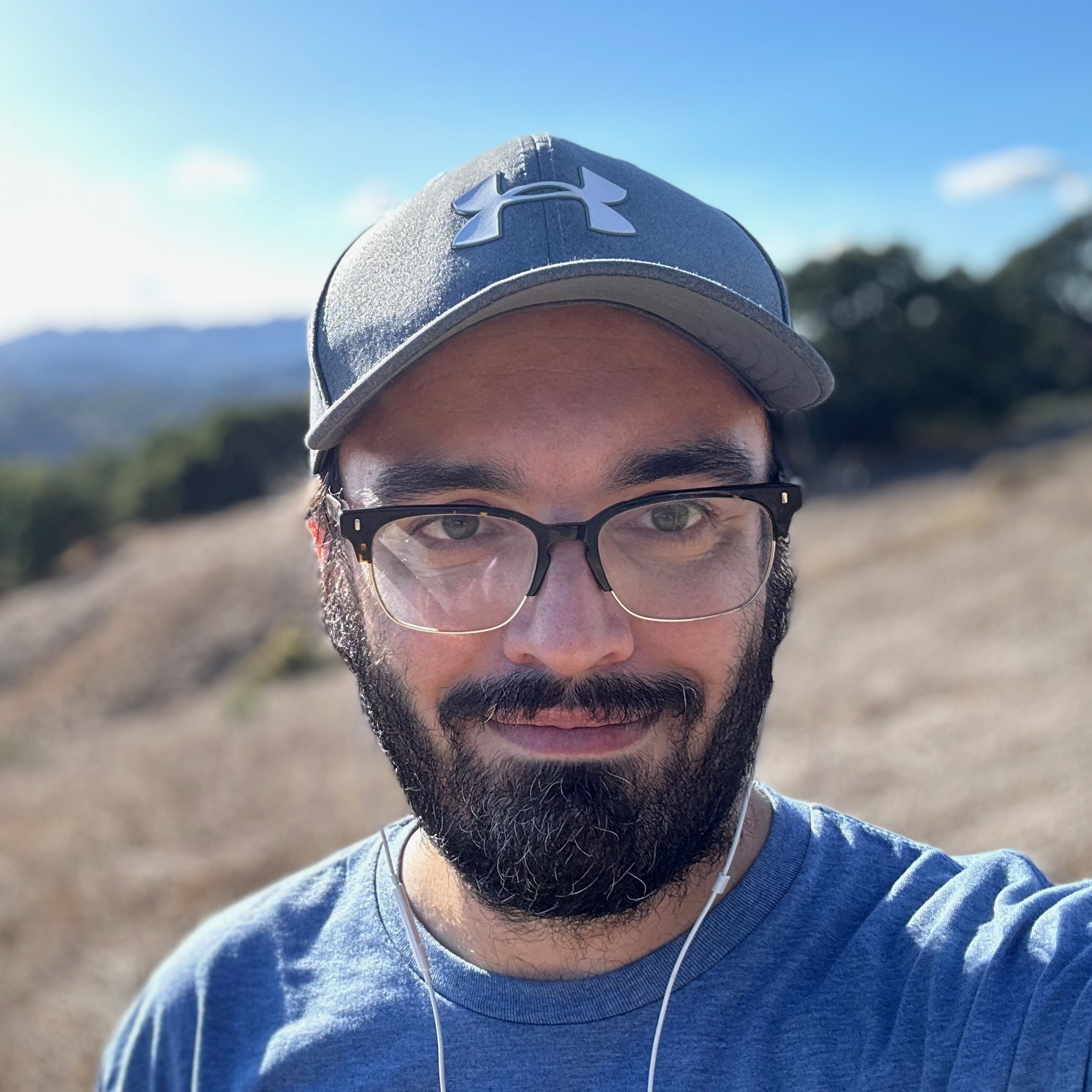 Senior Editor, VR/AR and fitness
Michael is Android Central's resident expert on fitness tech and wearables, with an enthusiast's love of VR tech on the side. After years freelancing for Techradar, Wareable, Windows Central, Digital Trends, and other sites on a variety of tech topics, AC has given him the chance to really dive into the topics he's passionate about. He's also a semi-reformed Apple-to-Android user who loves D&D, Star Wars, and Lord of the Rings.
For wearables, Michael has tested dozens of smartwatches from Garmin, Fitbit, Samsung, Apple, COROS, Polar, Amazfit, and other brands, and will always focus on recommending the best product over the best brand. He's also completed marathons like NYC, SF, Marine Corps, Big Sur, and California International — though he's still trying to break that 4-hour barrier.