When it launched in early 2022, the Samsung Galaxy S21 FE was already a dodgy value proposition. Now that phones like the Pixel 6a, Pixel 7, and Galaxy S22 exist, there's little reason to pick an S21 FE up unless you can score one at a super-discounted price. It may have years of software updates left, but a 2-year-old processor and nasty haptics make this phone feel old the moment you turn it on.
Pros
+

Big, beautiful 120Hz screen

+

Same great cameras from the S21

+

Light and thin

+

Great battery life

+

Excellent performance

+

Years of promised software updates
Cons
-

Not as good a value as last time

-

Haptic motors are lower quality
Why you can trust Android Central Our expert reviewers spend hours testing and comparing products and services so you can choose the best for you. Find out more about how we test.
Updated 11/23/22: Included updated comparisons to phones at the end of 2022, including a new intro and an updated review score.
When Samsung launched the Galaxy S20 FE back in 2020, it blew us away with what could be considered a "flagship killer" phone. So expectations were high when the Galaxy S21 FE was rumored, but delays kept it from being released until just before the Galaxy S22 came out.
Now that it's been around for nearly a year, its price tag makes even less sense now than when it launched. Sure, you can pick one up for under $500 if you wait for the right time but, at full retail price, the S21 FE makes little sense in a landscape where the Galaxy S22, Pixel 6a, and Pixel 7 exist.
If you're a Samsung die-hard and do happen to find the phone at a discounted price, it's likely you won't feel let down if you're coming from a much older Samsung phone. It's got the same great cameras from the Galaxy S21 and an in-display fingerprint sensor that works extremely well, but it's ultimately held back by a processor from 2020 and haptic motors that make the phone feel overly cheap.
Samsung Galaxy S21 FE: Price and availability
Swipe to scroll horizontally
Category
Galaxy S21 FE
Operating System
Android 13 + One UI 5
Display
6.4 inches, 120Hz refresh rate, Dynamic AMOLED 2X, 2340 x 1080 resolution
Processor
Snapdragon 888 or Exynos 2100
Graphics
Adreno 660 or Mali-G78 MP14
Memory
6GB or 8GB
Storage
128GB or 256GB
Expandable Storage
❌
Rear Camera
12MP, ƒ/1.8 (wide-angle)
12MP, ƒ/2.2 (ultra-wide)
8MP, ƒ/2.4, 3x optical zoom (telephoto)
Front Camera
32MP, ƒ/2.2
Security
Optical in-display fingerprint sensor, single-camera face unlock
Connectivity
Wi-Fi 4/5/6, Bluetooth 5.0, 5G
Ports
1x USB Type-C
Audio
Stereo speakers
Battery
4500mAh
25W Fast Charging
15W Wireless Charging
Reverse Wireless Charging
Water and Dust Resistance
IP68
Dimensions
155.7 x 74.5 x 7.9mm
Weight
177g
Colors
White, Graphite, Olive, Lavender
The Samsung Galaxy S21 FE is available at all major carriers and unlocked from Samsung, as well as the usual retailers that carry Samsung phones. Samsung set the MSRP for the Galaxy S21 FE to $699.99 — the same price the Galaxy S20 FE launched at — making it $100 less than the smaller Galaxy S22.
The Galaxy S21 FE with 6GB RAM with 128GB internal storage sells for $699.99, while $769.99 will upgrade that to 8GB RAM with 256GB internal storage.
Samsung runs the usual trade-in promotions on its own website, meaning you can get the Galaxy S21 FE for hundreds less if you trade in a qualifying smartphone and use the credit towards the purchase of a new Galaxy S21 FE.
Samsung Galaxy S21 FE: A marked improvement
When the Galaxy S20 FE came out, we absolutely loved what Samsung delivered. Not only was the price excellent — especially when it went on sale — but the overall experience was just as good as a regular Galaxy S20 for most users. The Galaxy S21 FE holds to that same mantra. When compared to the S20 FE, it delivers an upgraded processor that will be able to handle anything you throw at it, including the upgraded 120Hz display.
The Galaxy S20 FE also had a 120Hz panel, but the S21 FE features the Dynamic AMOLED 2X from the S21 series — bringing about general improvements in image quality and refresh rate tweaks — which features a new 240Hz input refresh rate while game mode is enabled.
While it was subtle, I could tell the difference between the input latency while playing fast games that require twitch reflexes. In short, a 240Hz refresh rate means that the Galaxy S21 FE is able to detect any touches on the screen twice as fast as the 120Hz display physically refreshes the image.
Because of that, you'll feel like any touches made to the screen are absolutely instantaneous. This sort of 240Hz input refresh tech has been used on the Galaxy S20 and S21 — as well as plenty of phones from other manufacturers — but it's a first for the FE series.
Image 1 of 4
The panel itself looks absolutely gorgeous, as you might expect from a Samsung display, and is both plenty bright outdoors as well as ultra-smooth when 120Hz mode is enabled. You'll find that 120Hz is enabled out of the box, so the best experience can be had without tweaking a single thing.
As far as design is concerned, the Galaxy S21 FE is very much a combined and refined version of the Galaxy S21 and Galaxy S20 FE. As with both of those phones, the side rails of the Galaxy S21 FE are metal, while the back is plastic. This is a nice powdery plastic that feels solid throughout, with no obvious give even if you press hard on it.
The entire body sports a matte finish, which helps make it more difficult to tell which parts are metal and which are plastic. That's a stark contrast from the glitzy, shiny Galaxy S21.
Samsung continues to reduce the overall number of curves found on its phones, straightening out the back corner contours and the metal side rails to form a more uniform curve. The unique camera hump from the S21 has been brought over but now features a smoother transition between the back and the hump. I preferred the dual-tone colors of the S21 series but like the curve on the S21 FE's camera hump better.
Samsung also lowered the location of the in-display fingerprint reader when compared to the S21, which I find to be a far more natural position. In fact, there were several times where I pulled the phone out of my pocket only to find that I had unlocked it in the process of grabbing it, simply because the fingerprint reader now resides in the exact location where I grab the phone.
The Galaxy S21 FE launched with One UI 4, built upon Android 12, and has since been upgraded to One UI 5. As you might have guessed, that's based on Android 13 and brings a slew of new features along with it, including a new theme engine that fixes the issues we had with the previous one. The new theme engine ensures that your device feels unique by changing the color of the UI based upon the wallpaper you've chosen.
Good Lock remains one of my absolute favorite reasons to use a Samsung phone, simply because it offers more customization options than any other OEM bothers to. Want a different multitasking screen that's far more useful than the stock one? How about the complete history of all your notifications? No matter what you want to change, Good Lock is almost guaranteed to allow it.
While it features the same battery size as last year, I had no problem getting a full day's use out of it. One charging cycle actually saw almost two full days of use, meaning some users could very well get the same longevity.
What's nice is that even power users will be able to get more than a full day's worth of use from this phone, and charging up is quick, thanks to the 25W wired and 15W wireless charging. It's also got reverse wireless charging in case you need to top up a pair of the best wireless earbuds.
Image 1 of 8
The camera, too, has seen a few tweaks and upgrades despite not having any hardware updates. In fact, the telephoto camera is a lower megapixel count sensor than the one on the regular S21. While that sounds like a huge downgrade, I didn't see any notable difference between these phones, and, in some cases, the S21 FE actually had slightly more detail in some situations when zooming in more than 3x.
In general, when compared to the Galaxy S21, I preferred the images that came from the S21 FE.
The Galaxy S21 FE supports all the rest of the expected modes and features, including 30x Space Zoom for photo mode, which combines a hybrid digital and optical zoom via the 3x telephoto lens. Video mode is restricted to a maximum zoom of 10x, which is identical to the regular Galaxy S21.
Samsung seems to have further enhanced the HDR processing when compared to the S21, adding in more shadow detail and balancing out highlights slightly better than the Galaxy S21.
When compared to the Pixel 6, I almost always preferred the Pixel 6 photo. Despite significant improvements and lots of excellent AI tricks, Google's processing still does a better job at the end of the day.
The only place where the S21 FE fell behind was in video recording, as there's no option to record 8K video. Still, it's not likely that most people will concern themselves with this feature, so it's probably not a real loss.
Samsung Galaxy S21 FE: Where the downgrades come in
When the Galaxy S20 FE launched, it surprised many people because it cut out the "least important" specs and delivered a huge $300 price cut when compared to the Galaxy S20. This time around, the Galaxy S21 FE is only $100 less than its respective more-premium Galaxy S21 phone, which makes it feel like less of a value win for customers.
The problem now is that too many other phones are available in the same price range and offer a better overall experience. This includes phones like the Google Pixel 6a and Pixel 7, which both offer better cameras than the Galaxy S21 FE and sell for a lower price.
Carrier deals further muddy these waters, as well. While it's likely you can get a Galaxy S21 FE for a good deal these days, it's just as likely that you'll find the Galaxy S22 or Pixel 7 for even less money. Furthermore, the Pixel 6a exists for customers who don't care about high refresh rate displays and just want a solid phone with an award-winning camera.
On the hardware side of things, my biggest disappointment with the Galaxy S21 FE remains the haptic motors Samsung chose. Out of the box, the Galaxy S21 FE's haptic motors feel cheap and old, delivering that harsh, imprecise vibration of the phones of yore. It feels like maybe a marginal upgrade from the S20 FE's vibration motors, but they still feel more in the budget category than anything else.
This won't bother you if you're someone who turns haptic feedback off right away but, for folks like myself, it's a big turnoff if you've become a haptic feedback snob over the past few years.
The difference between this phone's haptics and the haptics on the Pixel 6 are night and day. The Pixel 6 haptics absolutely slay the ones on the S21 FE and, at least for me, that's one of those seemingly small features that actually ends up providing a better overall experience over time. I still pick up the Pixel 6 and marvel at how good it feels to just use the phone because of these advanced haptic motors.
Samsung Galaxy S21 FE: Competition
The Google Pixel 7 is the most direct competitor to the Galaxy S21 FE because of its price. It's actually $100 less than the Galaxy S21 FE at full price, making the Pixel 7 the value winner. It packs in much better haptics, a better camera — although zoom is limited to less than 10x — and a more attractive design. While I personally prefer Google's visual design for Android and many of the Pixel-exclusive features — including call screening and all the other great Google Assistant features — Samsung's list of features is longer and offers more options for power users.
In many cases, carriers may offer a better deal on a Galaxy S22 than they will on the Galaxy S21 FE. Many times, we've seen US carriers offer the Galaxy S22 for free when you trade in an old phone. In that case, the decision is a no-brainer. Get the Galaxy S22. If you get something older than that, however, be willing to make feature concessions for the price difference.
Samsung Galaxy S21 FE: Should you buy it?
You should buy this if ...
You want Galaxy S21 features without the extra cost
You need all-day battery life
You don't need a fancy-looking phone
You shouldn't buy this if ...
You want a small phone
Haptic motors matter to you
You want the best of the best
With increased competition this year — and the fact that significantly less expensive phones like the Pixel 6a are as good as they are — Samsung has priced itself into a strange corner with the Galaxy S21 FE. It's absolutely an upgrade over the S20 FE but, with the Pixel 6a and 7's existence, it's much harder to justify spending the $700 that the phone costs. Unless you really want to stick with Samsung's software, the Pixel 7 is a better buy.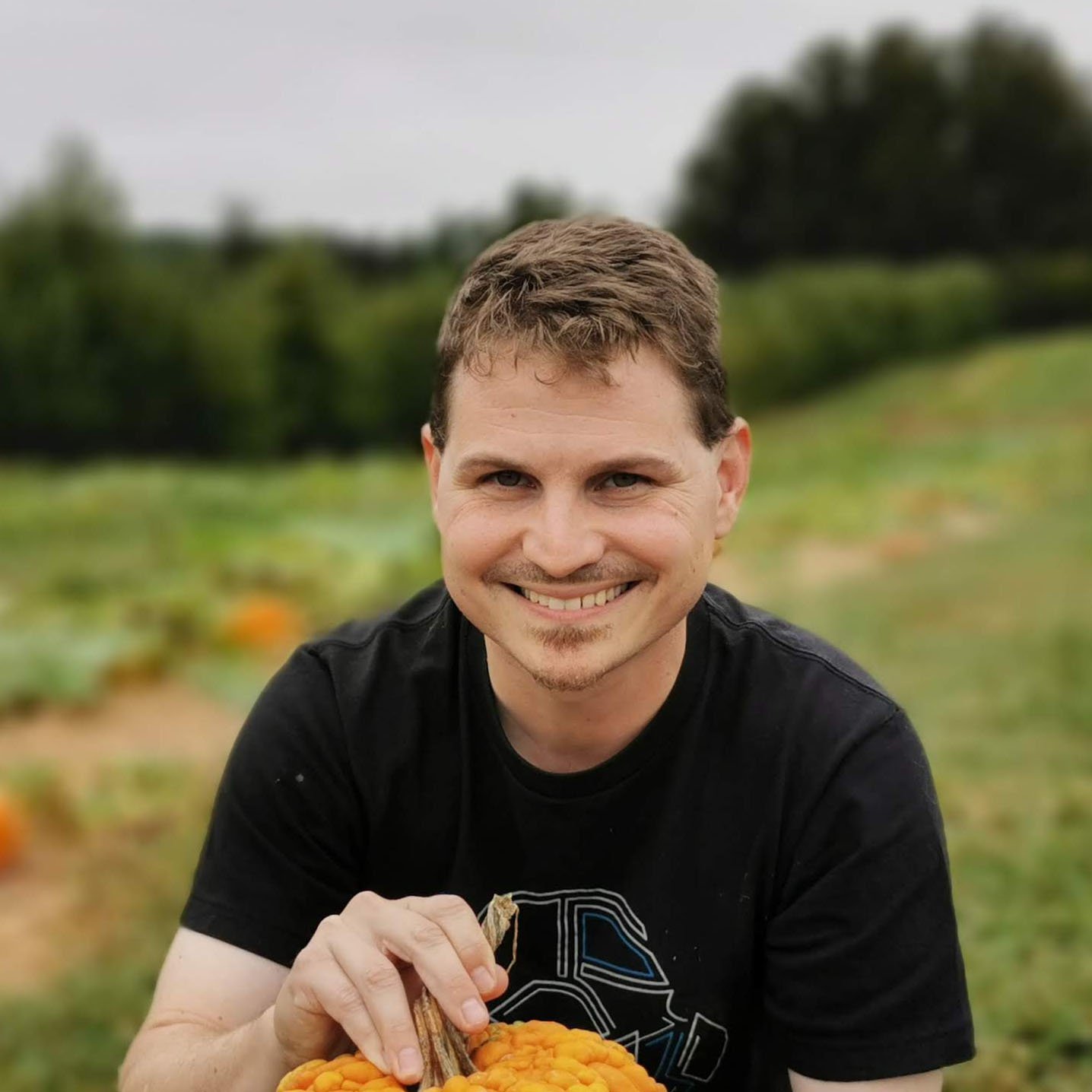 Senior Content Producer — Smartphones & VR
Nick started with DOS and NES and uses those fond memories of floppy disks and cartridges to fuel his opinions on modern tech. Whether it's VR, smart home gadgets, or something else that beeps and boops, he's been writing about it since 2011. Reach him on Twitter or Instagram @Gwanatu