Samsung Galaxy Tab S9 FE and FE Plus: Everything we know so far
Leaks suggest an October launch, two sizes, up to 12GB of RAM, an Exynos chip, and a worryingly high price.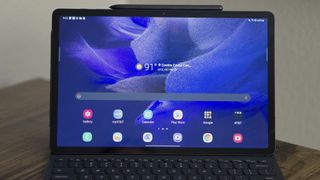 (Image credit: Michael Hicks / Android Central)
After releasing the Galaxy Tab S7 FE in 2021 and Galaxy S21 FE in January 2022, Samsung has yet to release another "Fan Edition" device. Now, in addition to the Galaxy Tab S9 series that just launched, Samsung has two new Galaxy Tab S9 FE tablets in the wings, along with the Galaxy S23 FE.
Samsung didn't reveal these Fan Edition tablets during Galaxy Unpacked, as some leakers claimed would happen. But it did accidentally reveal the official names of its upcoming mid-range tablets this August: the Galaxy Tab S9 FE and Galaxy Tab S9 FE Plus.
Allegedly, their sizes will closely match the flagship lineup: a 10.9-inch display for the S9 FE and 12.4-inch display for the Tab S9 FE Plus.
The Galaxy Tab S9 FE and S9 FE Plus will have to strike the right balance between affordability and features. The Galaxy Tab S7 FE, while a respectable tablet, arguably didn't strike that balance as well as it could have.
Here's everything we know about the Samsung Galaxy Tab S9 FE and FE Plus, based on leaks, rumors, and past Samsung tablets — as well as our wishlist for what we want from them.
Samsung Galaxy Tab S9 FE: Launch window and models
Samsung released the Galaxy Tab S9, Tab S9 Plus, and Galaxy Tab S9 Ultra on August 11. Why bring up Samsung's flagship tablets? Because DSCC CEO Ross Young, who leaked info on Galaxy Tab S9 FE models back in June, claimed that "S9 FE production is 2 months behind the S9 Series."
If Young's sources are correct, then Samsung will release its new Fan Edition tablets around mid-October or later. The leaked Galaxy S23 FE phone would likely launch around the same time, so we may see another Galaxy Unpacked or a quieter announcement in early fall.
More recently, we've seen leaker Yogesh Brar claim the Galaxy S23 FE would arrive in September, while leaker Max Jambor claimed both the Fan Edition phone and tablets would have a Q4 release date window (meaning October or later). Since the leaks haven't found any consensus yet, we're going to err on the side of patience and assume the Galaxy Tab S9 FE won't arrive until next month at the earliest.
MySmartPrice spotted the Galaxy Tab S9 FE Plus receiving FCC certification in early August, noting that it would ship in both Wi-Fi and 5G variants. Samsung sold the Tab S7 FE with a 5G option, so this isn't a surprise.
Later on, SamMobile leaked official model numbers for the Tab S9 FE and S9 FE Plus. Intriguingly, the site claims that Samsung will sell eight total versions of the Fan Edition tablets: the Tab S9 FE, Tab S9 FE 5G, Tab S9 FE Plus, and Tab S9 FE Plus 5G, each with 8GB or 12GB RAM options.
Contrasting this claim, leaker Roland Quandt claims the Tab S9 FE will come in 6GB or 8GB variants while agreeing about the Tab S9 FE Plus' 8GB and 12GB options. Subsequent leaks credibly showed a 6GB Tab S9, so we lean towards believing Quandt.
We find it fascinating that Samsung only sold the Galaxy Tab S9 Plus with 5G, but could offer 5G for both sizes of the Tab S9 FE. And we're also thrilled that Samsung could offer the Tab S9 FE Plus with an 8GB baseline, rather than 4GB like the last generation.
Samsung Galaxy Tab S9 FE price
If SamMobile's claims about the Galaxy Tab S9 FE are true — that it'll have 8GB or 12GB of RAM — that completely changes the pricing conversation for these new Fan Edition tablets compared to the Tab S7 FE. That started at $530 for 4GB/64GB and rose up to $680 for the 8GB/256GB model; it also only came in one size, where the Tab S9 FE has two sizes.
Roland Quandt leaked that the baseline Tab S9 FE will cost 63000 INR in India, which exchanges to about $760 USD. Pricing varies wildly from one territory to the next, but this suggests that Samsung isn't trying to court budget buyers this time.
More recently, a second Fan Edition price leak showed that the 6GB Galaxy Tab S9 FE will cost €549.99 in Europe, while the 8GB Tab S9 FE Plus will cost €749.99.
€550 translates to nearly $600, making it $200 cheaper than the Tab S9; the same applies to the Tab S9 FE+ (~$800 vs. $1,000). On the other hand, the Tab S9 costs more in Europe than it does in the U.S. ($799 vs. €899). So the regional cost for the Tab S9 FE could be comparable or lower despite the exchange rate difference.
We can also expect the 5G variants to cost an extra $150 or so compared to their standard Wi-Fi counterparts.
Overall, these prices seem to be on brand for a mid-range Samsung tablet, and comparable to what you'd pay for a Pixel Tablet or iPad Air.
Samsung Galaxy Tab S9 FE and S9 FE+ design
Steve Hemmerstoffer (aka OnLeaks) recently released renders of the Galaxy Tab S9 FE and FE Plus, while revealing specs details to Wolf Of Tablet and Media Peanut. The baseline Tab S9 FE is above, while the Plus-sized tablet can be seen below.
According to OnLeaks, the Tab S9 FE measures 254.3 x 165.8 x 6.7mm with a 10.9-inch display. For comparison, that's very close in size to the Tab S8 (253.8 x 165.3 x 6.3 mm), only slightly thicker, shorter, and narrower. It reportedly has dual stereo speakers, a single rear camera, and a side-mounted fingerprint sensor.
The Galaxy Tab S7 FE lacked a fingerprint sensor, making it less secure for students or workers that brought it to school or the office. We're thrilled that Samsung added this feature to the latest generation (assuming the leak is correct).
As for the Galaxy Tab S9 FE Plus, it has a 12.4-inch display and measures 285.4 x 185.4 x 6.54 mm. Compare that to the Galaxy Tab S8 Plus dimensions — 285 x 185 x 5.7 mm — and once again, you see that the size is a close match except that it's nearly a millimeter thicker.
OnLeaks hasn't revealed weights for either device, but the extra thickness could make both Fan Edition tablets on the heavier side. More optimistically, it could give your hands slightly more room to grip compared to the ultra-thin Tab S9.
Otherwise, the Tab S9 Plus FE matches its smaller sibling with dual speakers and a side-mounted fingerprint sensor but adds a second rear camera sensor (most likely an ultrawide lens, though OnLeaks doesn't specify).
The leak makes no mention of an S Pen, but the renders show the magnetic strip on the back, and the aforementioned FCC leak references both an S Pen and keyboard support. We assume the Tab S9 FE series will ship with an S Pen, but that you'll have to pay extra for a keyboard.
We can also assume that the Tab S9 FE won't have an IP68 water and dust resistance rating. It'd be nice if it did, but we assume Samsung will reserve this killer feature for its flagship tablets.
The aforementioned SamMobile leak claims that both the Tab S9 FE and FE Plus will ship in Mint, Lavender, Graphite (Gray), and Silver. Ross Young used different names for similar colors (Light Green instead of Mint, Light Pink instead of Lavender) but otherwise agreed on Silver and Gray.
Samsung Galaxy Tab S9 FE specs
OnLeaks' Tab S9 FE leak reaffirmed a previous report from SamMobile, which spotted two new tablets, models SM-X516B (6GB) and SM-X616B (8GB), on Geekbench. SamMobile noted that both models use an Exynos 1380 chipset, the same one found in the Samsung Galaxy A54 5G — and subsequent leaks indicated that these tablets were, in fact, the Tab S9 FE and FE Plus.
Weirdly, the 6GB model scored slightly higher than the 8GB model for both single-core and multi-core benchmarks (991/2410 vs. 980/2344).
Both models scored significantly higher than the 654/1965 benchmarks for the Tab S7 FE, as measured by our parent company's Future Labs team — though the tested model had only 4GB. Compared to this year's Tab S9 with 8GB — 1555/5164 — the Tab S9 FE could fall really far behind.
WolfOnTablet says that the Tab S9 FE Plus will have 8GB of RAM, while SamMobile's source suggests it will upgrade to 12GB of RAM. Perhaps the latter model's performance will hit better benchmarks.
Neither leak specifies what type of display the Galaxy Tab S9 FE will have, nor its refresh rate. The Tab S7 FE had an LCD display with a respectable 243 ppi resolution, but it only had a 60Hz refresh rate.
Some mid-range Android tablets like the Lenovo Tab P11 Pro Gen 2 have a 120Hz refresh rate, while the Pixel Tablet remained stuck at 60Hz. It's unclear where Samsung's mid-range Fan Edition tablets will fall, but it's not a stretch to assume the company will reserve AMOLED and 120Hz upgrades for its Tab S9s to encourage people to upgrade.
At the same time, if Samsung really charges $700 or more for the Tab S9 FE series, consumers may have trouble accepting anything less than 120Hz.
Otherwise, we don't know specific Galaxy Tab S9 FE specs like battery size, charging speed, camera resolution, or storage size. We do know from the aforementioned FCC leak that the Tab S9 FE Plus will have 45W charging, just like the Tab S7 FE; but we don't know if that applies to the smaller Fan Edition Tab just yet.
If Samsung models its new tablets after the Tab S7 FE, the Tab S9 FE will sport 8MP/ 5MP front and rear sensors or better, along with storage between 64GB and 256GB with a microSD card slot as a backup. The Galaxy Tab S9 FE Plus will have two rear sensors and a larger battery capacity to match the larger display.
Most likely, the Galaxy Tab S9 FE and S9 FE Plus will launch with One UI 5 based on Android 13, with up to four OS updates and five years of security support. Technically, Android 14 will be available by October, but it's unclear if One UI 6 will be fully available by then.
Samsung Galaxy Tab S9 FE wishlist
A lot has changed in the Android tablet space since the Tab S7 FE launched in 2021. The Tab S9 FE will need some upgrades to make an impression and keep it relevant.
The alleged leaks surrounding this tablet address some of these concerns, but not all of them. As the person who reviewed the Tab S7 FE, here is my Samsung Galaxy Tab S9 FE wishlist of features that could make it one of the best Android tablets you can afford.
A better baseline for performance
I was sent a Galaxy Tab S7 FE model with just 4GB of RAM, and it came across clearly whenever I tried to play demanding games or multitask apps with Samsung's new software tricks. Things would slow down to a crawl, and I would occasionally see memory errors pop up on screen.
Even though the Exynos 1380 is a solid chip, this Nanoreview comparison shows that it's actually slightly slower than the Snapdragon 778G found in the Tab S7 FE. The leaked benchmarks aren't bad, but only because they have a decent amount of RAM.
In order to make sure that 'Fan Edition' doesn't become meaningless, Samsung needs to make sure to nail the price-to-performance ratio. The drop-off from the Snapdragon 8 Gen 2 to Exynos 1380 is pretty steep, so we just have to know whether or not Samsung will overcharge for the Fan Edition before we can judge anything.
We also hope it'll have better storage than the Galaxy A54 5G: its Exynos 1380 chip performance was hamstrung by its UFS 2.2 storage, causing rough loading times and stuttering.
A 120Hz (or 90Hz) display
2021 was the last year that Samsung could reasonably get away with selling a semi-expensive tablet with a 60Hz display. Since then, Lenovo has brought 120Hz to its Android tablets and plenty of mid-range and budget phones have begun to add faster refresh rates, ranging from 90Hz up to 144Hz.
For the Galaxy Tab S9 FE and FE Plus, hitting higher than 60Hz could be tricky with the Exynos 1380 chip. Samsung says that it's designed for up to 144Hz at FHD+ resolution, but the Tab S7 FE hit 2560x1600 resolution.
If Samsung has to choose between a resolution downgrade or a faster resolution, I suspect it'll focus on a higher resolution. But the Tab S9 FE arguably needs something to set it apart from the last generation, and at this point, I'm not sure what that is.
A better front camera
I'll never understand why so many tablets have better rear cameras than selfie cameras. No one I know uses tablets for frequent photography, but plenty of people use them for either work or personal video calls.
The Galaxy Tab S7 FE packed a paltry 5MP selfie camera that just didn't get the job done on this front. Ideally, the Tab S9 FE would receive the same 12MP UW camera as the Tab S8 series, for both a wider view and auto-framing to keep the user in view. If not that, even an 8MP camera would at least make give you a grainy but visible feed for your calls.
A keyboard you can actually afford
Samsung really thinks that its attachable keyboards are luxury devices. Case in point, the Galaxy Tab S7 FE's official Slim Book Cover Keyboard is $160 at full price. It's in line with Apple's cheapest attachable keyboards — and much cheaper than the $350 Tab S8 Ultra's keyboard with trackpad — but it's still too much.
I liked this keyboard in my testing for the key travel, dedicated S Pen slot, and the ease with which you could attach and detach it from the tablet. It's certainly our favorite S7 FE keyboard. But it wasn't perfect, as the magnetic stand portion left some wobble room when you tapped the Tab S7 FE with the S Pen.
Frankly, I doubt that many Tab S7 FE owners who chose a mid-range tablet to save money would turn around and spend that much on a keyboard. In an ideal world, Samsung would offer a more realistically affordable Bluetooth keyboard option to go with the Tab S9 FE.
An audio upgrade
With stereo Dolby Atmos speakers, the Galaxy Tab S7 FE is "loud enough if you're not using it to blast a soundtrack at a party," as I described the sound in my review. You need to keep the volume at least at half volume to make it audible, but there's little to no distortion at high volumes, "bass is satisfyingly punchy, and the range is decent."
Samsung has to make compromises somewhere to hit a lower price point, so it's unsurprising that OnLeaks' spec rumor is that we'll be stuck with dual speakers once again with the Galaxy Tab S9 FE.
But even the ultra-cheap Galaxy Tab A8 has quad Dolby Atmos speakers, as does the sub-$300 Lenovo Tab P11 Plus. It's not unreasonable for us to ask for an upgrade in a tablet that'll cost as much as both of these cheap Android tablets put together! Fans using the Tab S8 Fan Edition for regular streaming or cloud gaming would really appreciate the boost in volume.
Get the Android Central Newsletter
Instant access to breaking news, the hottest reviews, great deals and helpful tips.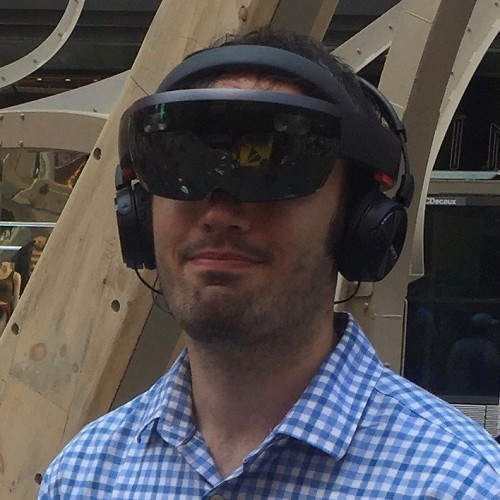 Senior Editor, VR/AR and fitness
Michael spent years freelancing on every tech topic under the sun before settling down on the real exciting stuff: virtual reality, fitness wearables, gaming, and how tech intersects with our world. He's a semi-reformed Apple-to-Android user who loves running, D&D, and Star Wars. Find him on Twitter at @Michael_L_Hicks.