Samsung Galaxy S23 vs. S22: Should you upgrade?
The Galaxy S23 is the new kid on the block, so where does that leave the Galaxy S22?
The right stuff
Samsung's latest flagship smartphone retains its small stature but gains much more power with the new Snapdragon chip and a larger battery for more playtime. If you can get past the dull colors, this may be your next small Android phone.
For
Clean design
More durable build
Powerful new Snapdragon chip
Larger battery
Higher-resolution selfie camera
8K 30fps video
Stays cooler when gaming
Against
Boring design/colorways
Only 25W charging
Not many upgrades over S22
New button placement to avoid S22 cases
Looks aren't everything
The Galaxy S22 is a great-looking smartphone with plenty of power and great cameras, although it suffers from poor battery life and some thermal issues when gaming. Might be worth a look if found at a very deep discount.
For
Great performance
Fantastic cameras
Small and pocketable
Long software support
Great design and color selection
Gets most S23 software features with One UI 5.1
Against
Poor battery life
Gets hot
Slow camera shutter
Lower resolution selfie camera
Another year, another flagship. Samsung has one-upped itself again by releasing its latest flagship smartphone, the Galaxy S23. Its last flagship series was impressive enough, and despite a few hiccups and some shortcomings, it didn't seem there was too much to improve on with this new series.
That said, did Samsung actually listen and make the improvements we asked for? Well, after spending some time with the Galaxy S23, I can confidently say that it has. However, on paper, Samsung beefed things up a little on the inside while simplifying things on the outside. In real-life use, the gains really show, making for a nice step in the right direction for Samsung's smallest flagship phone.
That said, the Galaxy S22 was no slouch, either, and with the recent price drop, it's still a phone worth considering. Here, we'll compare the Galaxy S22 and Galaxy S23 to see which one is a better fit for you and help determine whether or not an upgrade is in order.
Samsung Galaxy S23 vs. S22: Design
Why you can trust Android Central Our expert reviewers spend hours testing and comparing products and services so you can choose the best for you. Find out more about how we test.
After mostly copy/pasting the S21 design into the Galaxy S22, Samsung opted for a fresher take on the Galaxy S23. It got rid of the camera island on the top corner of the phone and instead opted to have the three camera modules individually protruding out of the rear panel. The effect is pretty clean, and it's very much giving LG Velvet but without the raindrop effect.
It's clear Samsung was trying to give the Galaxy S23 series a more cohesive design, and it pretty much nailed it. The result is a flatter back that feels less busy without the camera island, similar to the Galaxy S23 Ultra.
Although interestingly, Samsung has also gone with this same exact design for its new mid-range/budget smartphones, such as the Galaxy A14 5G, and it's rumored that Samsung may be doing the same with other upcoming A-series smartphones down the line. If that's the case, it may simplify things for Samsung in terms of design, but it does make the Galaxy S23 look less distinctive against its budget smartphones. Not to mention, the design is pretty boring compared to other phones.
Meanwhile, the Galaxy S22 still manages to stand out a bit more with its unique camera island. Not only that, but the Galaxy S22 has some nice colors, like our favorite green or the newer Bora Purple. The Galaxy S23 mixes it up and even goes for a different hue of green, but somehow they don't seem to stand out as much.
Other than the cameras and colors, the Galaxy S23 and Galaxy S22 look largely similar. This includes the 6.1-inch display with a hole-punch selfie camera, a slightly curved aluminum frame, and the placement of the ports. Unfortunately, the power and volume buttons have shifted up quite a bit on the Galaxy S23, so if you were thinking of using a Galaxy S22 case for your S23, think again. It's quite unfortunate, given how Samsung continues to tout its sustainability efforts, only to render its previous flagship cases useless for those that end up upgrading. But I digress.
For extra peace of mind, Samsung slapped on the new Gorilla Glass Victus 2 on the new Galaxy S23 series. What this means is that it should be able to withstand drops onto uneven surfaces like concrete. I'm not brave enough to purposefully try this with the S23, but I'll take Samsung at its word. The S22 has withstood the tests of time and a number of drops, with only some scratches on the display as proof of its trials and tribulations. Still, you should consider slapping on a Galaxy S23 case or screen protector.
Samsung Galaxy S23 vs. S22: Specs & performance
The devices don't just look different on the outside, but there are some notable differences on the inside, too. For starters, the Galaxy S23 now uses uses a Snapdragon chip globally. That's a big plus for fans in countries where Exynos variants were sold.
The new Snapdragon 8 Gen 2 for Galaxy features a more powerful prime core than its predecessor, and it's also clocked much higher than the standard Snapdragon 8 Gen 2, meaning it should be able to perform better than many of the best Android phones currently powered by the new chip. The Galaxy S22 was plenty powerful, although it suffered from some early throttling and thermal issues. Qualcomm seemed to learn with the introduction of the 8+ Gen 1, and in my experience, the 8 Gen 2 also takes these lessons to heart.
When performing various tasks or playing graphically intensive games, the Galaxy S23 does get a little warm, but it doesn't seem to get nearly as hot as the Galaxy S22 when performing the same tasks. This is likely not only thanks to the new chip but also a larger vapor chamber for better cooling.
Swipe to scroll horizontally
| Category | Samsung Galaxy S23 | Samsung Galaxy S22 |
| --- | --- | --- |
| Display | 6.1-inch Dynamic AMOLED 2X Display (1080x2340), 120Hz refresh rate (48-120Hz), Up to 1,750 nits | 6.1-inch Dynamic AMOLED 2X Display (1080x2340), 120Hz refresh rate (48-120Hz), Up to 1,300 nits |
| Chipset | Snapdragon 8 Gen 2 | Snapdragon 8 Gen 1, Exynos 2200 |
| Storage | 128GB, 256GB | 128GB, 256GB |
| Memory | 8GB | 8GB |
| Rear Camera 1 | 50MP Wide-angle, f1.8, 85° | 50MP Wide-angle, f1.8, 1/1.56", 1.0μm (12MP 2.0μm), 85° |
| Rear Camera 2 | 12MP Ultrawide, f2.2, 120° | 12MP Ultrawide, f2.2, 1/2.55", 1.4μm, 120° |
| Rear Camera 3 | 10MP Telephoto (3x), f2.4, 36° | 10MP Telephoto (3x), f2.4, 1/3.94", 1.0μm, 36° |
| Selfie Camera | 12MP, f2.2, 80° | 10MP, f2.2, 1.22μm, 1/3.24, 80° |
| Battery & Charging | 3,900mAh, 25W wired, 15W wireless | 3,700mAh, 25W wired, 15W wireless |
| Connectivity | 5G (sub-6, mmWave), Bluetooth 5.3, Wi-Fi 6E | 5G (sub-6, mmWave), Bluetooth 5.2, Wi-Fi 6 |
| Protection | IP68, Gorilla Glass Victus 2 | IP68, Gorilla Glass Victus+ |
| Dimensions | 70.86 x 146.3 x 7.62mm, 168.1g | 70.6 x 146 x 7.6mm, 167g |
| Colors | Phantom Black, Cream, Green, Lavender | Phantom White, Phantom Black, Green, Pink Gold |
In our chip comparison, we see that the 8 Gen 2 seems to offer noticeable improvements in performance and battery life, and that translates over in real-life use as well. When it comes to battery life, this was something that the Galaxy S22 suffered with. In my experience, the phone can barely last through half the day without needing to be charged. Fortunately, Samsung appeared to have heard our complaints and gave the S23 more juice. The extra 200mAh may not seem like a lot, but it appears to make a big difference.
If I start the day off at 100%, Galaxy S23 can easily last through the day and perhaps until the next morning. It gets roughly 6 hours of screen-on time, although your mileage may vary. I have to say that it's very refreshing to have a phone that I don't have to worry about charging halfway through the day or when I'm getting ready to head out to run errands. I can leave my house with a 30% charge without the usual battery anxiety that I get with the S22, and this is probably the most important change Samsung has made with the new phone.
The S22 is also upgradeable to One UI 5.1, which was originally launched with the S23. This brings most of the software features over to the S22, meaning you don't miss out on much and should have a similar experience using both devices. However, there are some features still exclusive to the S23, such as the Image Clipper.
As for the display, brightness wasn't among my complaints with the S22, but Samsung has made improvements here, too. Instead of the smaller phone pulling the short end of the stick, Samsung has upped the peak brightness from 1300 nits on the Galaxy S22 to 1750 nits on the Galaxy S23, matching that of the S23 Plus and S23 Ultra. This should result in better outdoor visibility, and it's fairly noticeable in my experience.
Wi-Fi 6E is also present in the Galaxy S23, allowing it to tap into more consistent speeds. This is oddly missing from the Galaxy S22 despite being on the other models in the series. Unfortunately, neither come with UWB onboard.
Samsung Galaxy S23 vs. S22: Cameras
Regarding the cameras, there isn't much difference between the two, at least when you look at the raw specs. Unfortunately, they may not compare to the impressive Galaxy S23 Ultra camera with its whopping 200MP sensor, but the S23 and S22 offer respectable specs.
Both feature 50MP primary sensors, 12MP ultrawide cameras, and 10MP telephoto sensors. Samsung also touts enhanced Nightography capabilities on both, thanks to IOS and AI processing. In my time with the Galaxy S22, it's performed admirably in low-light situations with both images and video, even coming head-to-head with the Pixel 7. This remains true with the S23, but Samsung seems to have made some changes with processing that drastically changes the output on the phone.
With the Galaxy S22, pictures bring plenty of brightness and enough detail without being over-dramatic with contrast or colors. However, when comparing the photos, the Galaxy S23 seems to punch up the contrast bit. The result is photos with much more detail but perhaps a bit too much sharpness compared to the softer, more natural images from the S22.
For example, clouds often aren't as white in the S23 images but are usually more detailed. The S23 also doesn't appear to overexpose as much, but the S22 images appear overall brighter, even indoors and in low-light situations. S23 images are also a bit cooler by comparison.
Selfies get a bit of an upgrade thanks to the Galaxy S23's new 12MP sensor. The added resolution brings more detail to images, which is nice for people who post a lot on social media. But once again, I find that I sometimes prefer the softer images from the S22.
Fortunately, both phones offer plenty of camera settings so you can adjust your images and selfies to capture how you want. There are also manual camera modes for photos and images in addition to the Camera Assistant app, which gives users even more ways to enhance their camera experience.
Unfortunately, the S23 still suffers from slow shutter speed like the Galaxy S22, so you won't really find an improvement there. However, Portrait mode seems much better at edge detection and is also better at identifying inanimate objects, something the S22 often has trouble with.
As for video, the S23 is not much of a leap from the S22, which is perfectly fine. It now offers 8K video capture at 30fps, which offers noticeably smoother output compared to the 8K 24fps on the S22. That said, 8K capture is still pretty niche. Otherwise, video is still great in both day and night settings, and you'll notice some of the same changes in processing, resulting in a bit more contrast and detail.
Samsung Galaxy S23 vs. S22: Which should you buy?
If you're trying to decide between purchasing the Galaxy S22 or Galaxy S23, the choice seems fairly clear to me. The S23 seems to address just about everything that I found wrong with the Galaxy S22, and there weren't many things on that list. The Galaxy S22 is plenty powerful, but the S23 takes it up a notch with the new chipset. And for most people, a longer-lasting battery is a big deal, especially if you're not trying to be tethered to your charger.
As far as design goes, it's really a matter of preference, but I like the simplicity of the S23, even if I prefer the color options of the Galaxy S22.
Of course, pricing is always a factor, and while the Galaxy S23 starts at $799, the Galaxy S22 will now be sold at a new price of $699, which may make it a bit more enticing for buyers.
If you're deciding to upgrade from the Galaxy S22, it's not as easy a decision. If you can find some great trade-in deals for the S23, then go for it. However, aside from the older chipset and poor battery life, the Galaxy S22 is still a great device with a phenomenal camera and was one of the best Android phones of 2022. You may be good just sticking with the S22 for another year or so and getting your money's worth. And just like the S23, the Galaxy S22 gets four major OS upgrades and five years of security updates, so you'll receive support for years to come.
New kid on the block
The Galaxy S23 is Samsung's latest flagship smartphone. It's powered by an exclusive new Snapdragon chip, has a bright AMOLED display, and comes with a larger battery that can help you get through more of the day.
The Galaxy S22 is a gorgeous phone with plenty of power to handle just about anything you need. It's small enough to fit in just about any pocket, while being big enough to enjoy all your favorite games and content on the sharp 6.1-inch AMOLED display.
Get the Android Central Newsletter
Instant access to breaking news, the hottest reviews, great deals and helpful tips.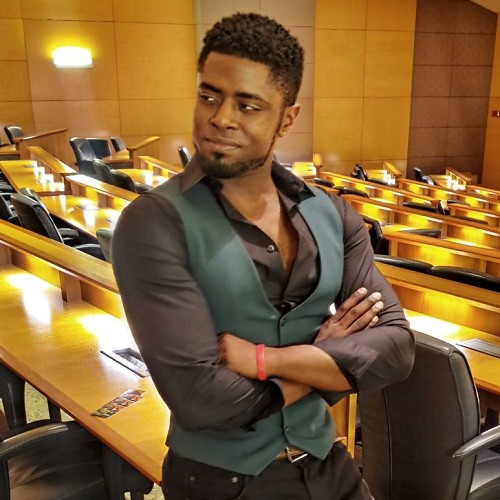 Derrek is a long-time Nokia and LG fanboy who loves astronomy, videography, and sci-fi movies. When he's not working, he's most likely working out or smoldering at the camera.