7 best PSVR 2 launch games to buy with your new headset
Many of our absolute favorite Oculus Quest games have ported over, making it easy to recommend them.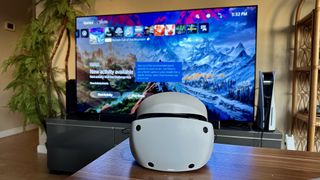 (Image credit: Michael Hicks / Android Central)
When the PS VR2 ships on February 22, a few AAA titles like Horizon: Call of the Mountain, No Man's Sky, and Resident Evil Village will draw everyone's attention, and for good reason. But for those who haven't broken out their original PSVR for years and don't own an Oculus, you may not know about some of the most popular VR games that have launched in the last few years and now have a PS VR2 port.
One perk of reviewing the PS VR2 is that I got early access to literally dozens of PSVR 2 games prior to launch, many of which are games my colleagues and I have tested for the Quest 2 — only with enhanced graphics and new features like eye tracking and haptic feedback.
So while we haven't "reviewed" these games yet, I've played them enough to feel confident recommending the best early PS VR2 games that most people will love, including some hidden gems that you shouldn't sleep on.
Horizon: Call of the Mountain
Why you can trust Android Central Our expert reviewers spend hours testing and comparing products and services so you can choose the best for you. Find out more about how we test.
A sort-of prequel to Horizon: Forbidden West set in the Sundom and starring a new cast of characters (with a few familiar cameos), Horizon Call of the Mountain is a visually stunning showcase of the PS VR2's 4K graphical capabilities. That may sound like a marketing cliche, but it's honestly true: you're stepping into a post-apocalyptic world full of giant robo-dinosaurs and overgrown flora, and the headset's wide field-of-view and pixel-rich display make you feel like you're living in it.
If you haven't played Horizon: Zero Dawn, you should either drop everything and play that first or read a wiki entry, as Call of the Mountain's story depends on strong knowledge of the lore. Beyond that, this game is a welcome departure from Aloy's insane third-person acrobatics, which make you feel nigh-invulnerable even when facing robots 100X your size. Ryas is a skilled archer (if you are), but even human-sized Watcher scouts become much more intimidating in first-person view.
The game isn't perfect. You do see more jittering when turning than I'd like, possibly due to how graphically intensive the world is. And climbing, while enjoyable, can be a bit easy without a stamina system like in The Climb 2 to make your route more strategic and time-sensitive. But the combat is excellent, with the same challenge of targeting robots' weak points and elemental weaknesses on the fly while dodging their attacks.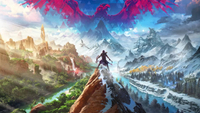 Horizon Call of the Mountain
Ascend the towering peaks of the Carja Sundom as Ryas, a disgraced former soldier, and unravel a new mystery surrounding the machines to redeem yourself and save your people. You will also meet Aloy, other familiar faces, and new characters along the way.
See at PlayStation Store
Resident Evil Village
As a full disclaimer, no one can test out the VR mode for Village until the 22nd, so this recommendation isn't strictly from personal experience. But I have played both RE 7 VR and RE4 VR. The former put PSVR on the map by transforming a frightening game into something viscerally scary, looking fantastic despite the headset's FHD graphics; and the latter transformed a third-person classic into a fantastic (if low-res) first-person action-horror experience for the Quest 2.
Resident Evil Village VR is going to fully unleash the spooky potential of the franchise with much better visuals. Our original 2D review raved about its story and gameplay quality, but getting attacked by the giant vampire lady will feel even more intense when she's physically towering over you. The same goes for facing down hordes of Lycan foes charging directly at you, since you'll have to physically aim and reload weapons yourself instead of just pressing a button or flicking a joystick. The entire experience is adapted for VR gameplay, adding to the immersion.
Plus, if it turns out facing massive murder babies in VR is too much for you — no shame in that — you can switch to playing on your TV for no additional cost. Or if you already own Village, you don't need to pay extra for VR Mode!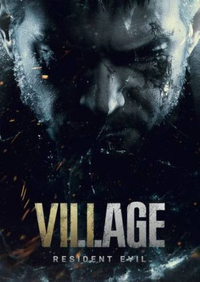 Resident Evil Village
Set a few years after the horrifying events in the critically acclaimed Resident Evil 7 biohazard, the all-new storyline begins with Ethan Winters and his wife Mia living peacefully in a new location, free from their past nightmares. Just as they are building their new life together, tragedy befalls them once again.
See at PlayStation Store
Pistol Whip
Did you own Pistol Whip, one of my favorite VR games ever, for the PSVR? Put away your wallet, because you're getting the PS VR2 port for free, complete with all the DLC like 2089 and Smoke & Thunder that have come out in subsequent years, plus the promise of future free DLC down the line. And if you're a new headset owner, you owe it to yourself to buy this stylized John Wick-esque simulator.
It's essentially a standing on-rails shooter where foes pop into existence around you and you must dodge their bullets while shooting and pistol-whipping them yourself, accompanied by a catchy EDM soundtrack. While there's plenty of movement to get you sweating, because the action faces in one direction, you can consistently keep the wire behind you as you play so it isn't disruptive.
The PSVR 2 port of Pistol Whip adds 4K visuals, 3D audio, and Sense haptics that respond to your shots and strikes. You'll also benefit from the controller's adaptive triggers, which let you cue up shots with the natural trigger resistance before finally firing when a foe comes into view.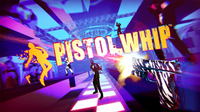 Pistol Whip
Enter: the ultimate action hero. Pistol Whip is a physical action-rhythm game where film-inspired gunplay and blood-pumping beats collide. Blast, duck, and dodge your way through fever dream Scenes, build unique rhythms in a ballet of bullets, and claim glory on the leaderboards. Hey Trigger-happy: meet symphonic fury.
See at PlayStation Store
Tetris Effect: Connected
One of my favorite experiences for both traditional and virtual gaming, Tetris Effect: Connected will receive a PS5 upgrade on February 22 that's tailored to the PS VR2. It adds new marathon game modes for experts like Endless Master Mode and Single-Player Classic Score Attack (modeled after the Tetris World Championship), plus new haptic feedback for the PS VR2 Sense controllers, a proper 120Hz mode exclusive to the headset, and the option to enable the Zone mechanic by closing and opening your eyes.
That last cute gimmick aside, I've really enjoyed how the unique vibrations distinguish between different actions like hard and soft drops, as it adds to the overall experience the game offers that turns Tetris into a visual, audible, and now tactile journey. My favorite new mode is the Endless Purify mode, since the original timed mode was fun but always felt too short-lived to properly immerse yourself.
After sinking about 80 hours total into both the Quest 2 and PS4 versions, I'm excited that the developers are continuing to support and push the game to greater heights. If you haven't experienced it yet, I guarantee you'll enjoy it. If you already own the PS4 version, you can pay $9.99 for the upgrade.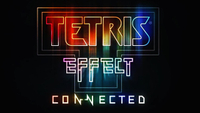 Tetris Effect: Connected
This Tetris version adds tons of unique game modes, music, haptic effects, and other updates that might sound distracting to classic Tetris fans, but actually makes the experience that much more immersive and in-depth. You can sink so much time into this game, whether in 2D or 3D.
See at PlayStation Store
After the Fall: Complete Edition
Another zombie game, you ask? Bear with me! Vertigo Games makes some of the best action-horror VR experiences that don't have a brand name like Walking Dead behind them. After the Fall, the company's follow-up to popular zombie shooter Arizona Sunshine, gets rid of all the survivor horror elements that pad out Resident Evil and just throws waves of foes against you Left 4 Dead-style, complete with cross-platform 4-player coop.
The original Quest 2 port was fantastic, only suffering from a lack of variety in enemies and mechanics that the subsequent Reclamation DLC and Shock & Awe DLC rectified. Having played the new PS VR2 port briefly, which adds two new maps, I'm glad to say that the experience has only improved. You get the full 4K, 110º experience and proper haptics, but also better textures, lighting, and physics that a mobile headset can't handle.
You can play this solo, but I especially recommend this as a multiplayer experience to challenge the horde as a co-op group, assuming you have other VR friends to enjoy this with. Plus, if you bought the PSVR 1 version, you'll get the PSVR 2 port as a free upgrade.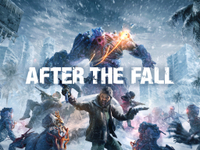 After the Fall: Complete Edition
Decades have passed since the apocalypse turned 1980s Los Angeles into a snow-crested wasteland, overrun by mutated undead. Starting out in an underground camp with up to 32 other player survivors, you take up arms as a new Harvest Runner. Your mission? Venturing out above ground to expand the Line's reach into the city and fuel mankind's survival for another day.
See at PlayStation Store
Owlchemy Labs' games
I'll cheat a bit for this sixth pick, but if you're looking for something a bit more family-friendly or comedic to go with all the action and violence, Owlchemy Labs is one of our favorite developers on that front. It's most famous for Job Simulator, one of the original Rift titles that showed the early potential of VR, but its newer titles Cosmonious High and Vacation Simulator give you cartoonish puzzle-adventure experiences that someone of any age will enjoy.
The two Simulator titles show an absurd world where robots are trying to recreate what having a job or going on vacation was like based on the relics that humanity left behind. In practice, this leads to a bunch of silly minigames and scenarios that take full advantage of VR motion controls and either complete your tasks or go completely off-task and cause chaos. The cool thing is, because the PS VR2 displays what the headset wearer is doing on your TV, the whole family can join in laughing at whatever's happening if you want. Or the games can be happily enjoyed solo.
As for Cosmonious High, Owlchemy Labs' newest title, you're an alien high schooler with adaptive powers, tasked with solving a mystery at your new school. The charming script and cool puzzles make this another one of the staff's favorites.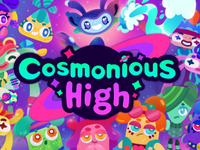 Cosmonious High
Welcome to Cosmonious High, an alien high school that's definitely completely free of malfunctions! After crash-landing into a memorable first day, you'll unlock powers, explore the halls, and discover the source of malfunctions to save the school from cosmic chaos.
See at PlayStation Store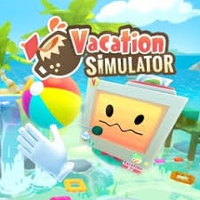 Vacation Simulator
Following record enrollment in the Job Simulator, robots set out to uncover what else humans did besides 'job'. After years of balancing buoyancy levels, cataloguing campfire chronicles, and securing ski slope safety protocols, their research led to the creation of a rough approximation of 'not jobbing': the Vacation Simulator.
See at PlayStation Store
Star Wars Tales from the Galaxy's Edge: Enhanced Edition
Tales from the Galaxy's Edge isn't a Jedi: Fallen Order-type game with a fixed storyline. Like the name implies, it's an anthology of sorts: your main character does have a quest to complete, but much of the joy of the series comes from stepping into the shoes of other characters from throughout the Star Wars timeline, from Jedi to bounty hunters.
This storybook style makes it less focused, but gives you the chance to enjoy a variety of different play styles and mechanics. In other words, it's a great introductory game for less experienced VR gamers learning to aim weapons or move through an environment without getting too motion-sick. Overall, it's a charming experience with plenty of famous-character cameos and charming new characters to keep you invested.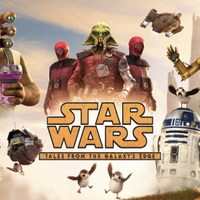 Star Wars Tales from the Galaxy's Edge: Enhanced Edition
As a Droid Repair Technician who crash lands on Batuu, take on missions in the Batuu wilds, face off against the Guavian Death Gang, infiltrate a First Order facility, and travel to other eras in the galaxy, in your own unforgettable Star Wars story.
See at PlayStation Store
Start your PS VR 2 gaming journey
This list only scratches the surface, which is a good thing for you! The best PSVR 2 games for one person will be different for other people. For example, I haven't played Gran Turismo 7, which will also get a free VR mode on the 22nd, but by all accounts it's an excellent racing game. The same applies to No Man's Sky, which originally launched on PSVR and has grown so much from one update to the next; I'm excited to jump into the cockpit and see if it lives up to the hype.
If you're still looking for other PS VR2 launch games to play beyond the list above, the picks below are ten more games that the Android Central staff has played and enjoyed on other platforms like the Quest 2:
Creed: Rise to Glory — Championship Edition
Demeo
Jurassic World Aftermath Collection
The Last Clockwinder
Moss / Moss Book II
NFL Pro Era
Puzzling Places
The Walking Dead: Saints & Sinners Ch 2 — Retribution
Zenith: The Lost City
Be an expert in 5 minutes
Get the latest news from Android Central, your trusted companion in the world of Android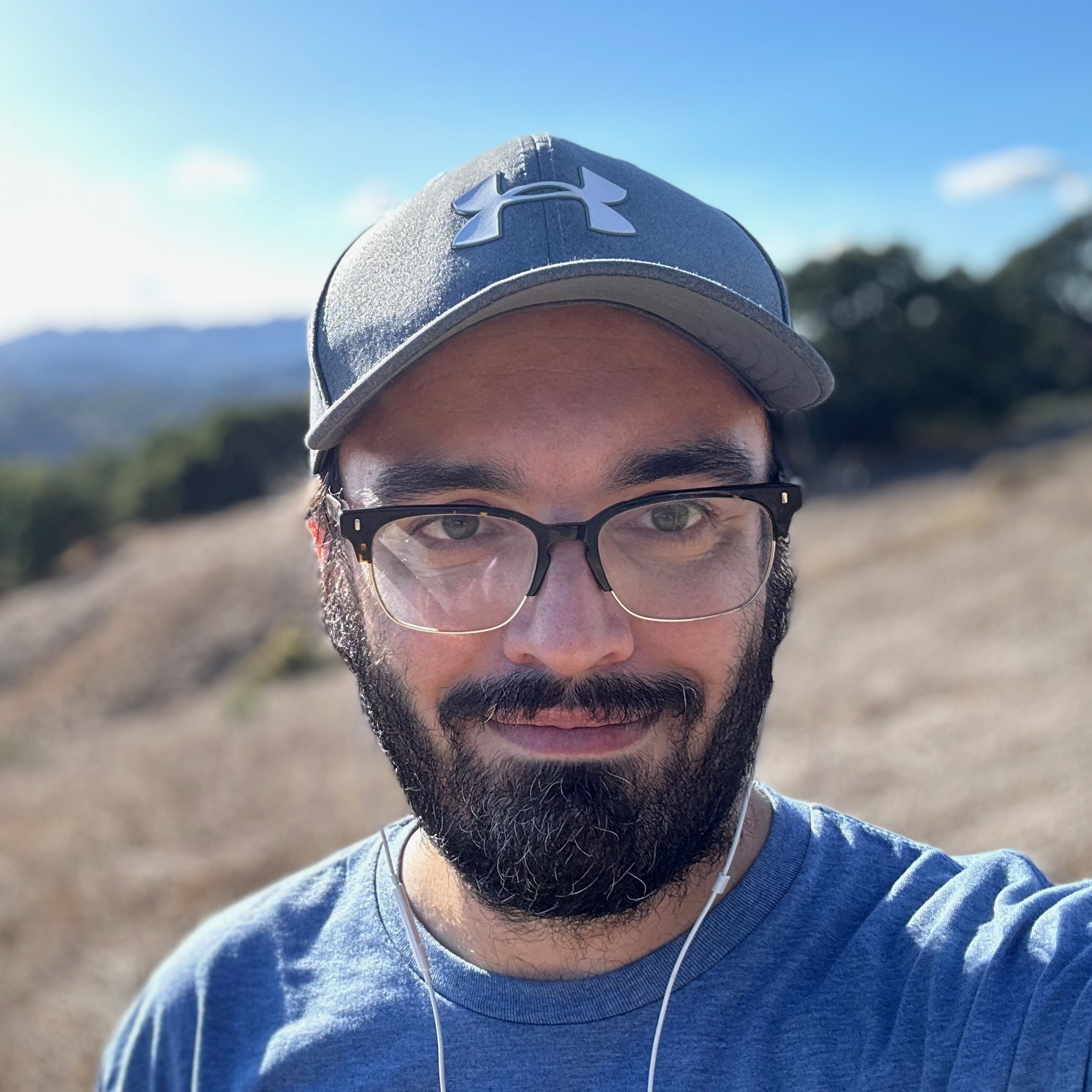 Senior Editor, VR/AR and fitness
Michael is Android Central's resident expert on fitness tech and wearables, with an enthusiast's love of VR tech on the side. After years freelancing for Techradar, Wareable, Windows Central, Digital Trends, and other sites on a variety of tech topics, AC has given him the chance to really dive into the topics he's passionate about. He's also a semi-reformed Apple-to-Android user who loves D&D, Star Wars, and Lord of the Rings.
For wearables, Michael has tested dozens of smartwatches from Garmin, Fitbit, Samsung, Apple, COROS, Polar, Amazfit, and other brands, and will always focus on recommending the best product over the best brand. He's also completed marathons like NYC, SF, Marine Corps, Big Sur, and California International — though he's still trying to break that 4-hour barrier.