Steam on ChromeOS: Which games can you play on your Chromebook?
Play many of the best Steam games, right on your Chromebook.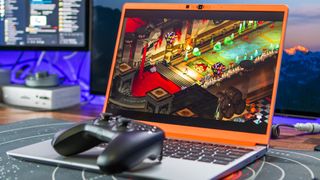 (Image credit: Andrew Myrick / Android Central)
Say what you will about Chromebooks and ChromeOS, but these devices aren't just great for the classroom any longer. Sure, there are some that you won't really be able to do much with, but if you expand your horizon, it's immediately apparent that there's a tectonic shift taking place.
For example, just look at how far Google has come following the introduction of Steam on ChromeOS. Following the release of ChromeOS 108, Google moved Steam out of Alpha and into Beta. And while some might have hoped to have seen Steam made available for everyone by now, the truth is that this is a project that can't be rushed if it's going to succeed.
With that in mind, if you've picked up one of the best Chromebooks for yourself, and want to know about what games are compatible with Steam on ChromeOS, we've got you covered.
Which Chromebooks support Steam?
Over the past few months, we've seen a few new Chromebooks released that provide more of an emphasis on gaming. These include displays with high refresh rates, along with RGB backlighting on the keyboard.
However, because Steam on ChromeOS is still in beta, the new gaming Chromebooks are marketed as cloud gaming-first solutions. The nice thing is that the majority of these are still compatible with Steam, giving you the best of both worlds.
Fast, responsive, and excellent
Acer's Chromebook 516 GE features a 16-inch QHD display with a 120Hz refresh rate, a customizable RGB keyboard, and eventually, we're expecting to see a version released with Intel's 12th-gen Core i7 chip.
Lenovo IdeaPad Gaming Chromebook 16
A great alternative
With the Lenovo IdeaPad Gaming Chromebook 16, you'll find a 16-inch QHD display, complete with a 120Hz refresh rate. And while there's an Intel Core i3 model available, if you want to play Steam on ChromeOS, you'll want to spring for the Core i5 variant.
The best Chromebook overall
The Acer Chromebook Spin 714 doesn't give off those "gamer vibes," but don't let that distract you from the fact that this is an absolute beast. It sports a 14-inch 2K display, while being powered by Intel's Core i5 chipset, making it perfect for work and p
There are a few requirements to be aware of if you are looking at buying a new Chromebook and want to be able to play Steam games. Google lists the requirements via the Steam on ChromeOS Beta landing page, stating that Chromebooks must use at least an Intel Core i3/Ryzen 3 or higher CPUs and at least 8GB of RAM.
In addition to the trio of Chromebooks listed above, here's the full list of compatible and approved options at the time of this writing.
It's also important to remember that new Chromebooks are being released all of the time. So this list will (hopefully) grow exponentially over the coming months, and you might end up finding a Chromebook or two that works with Steam even if it's not on the list.
Steam on ChromeOS games
According to a recent report by Statista, there are currently almost 11,000 games listed on Steam. However, despite that many games being available, you won't be able to play all of them on your Chromebook. However, the team working to bring Steam on ChromeOS has provided a list of almost 100 different games that have been tested and are mostly working.
The list omits popular AAA titles such as Elden Ring or Call of Duty: Modern Warfare II. This is simply due to the fact that the built-in graphics isn't quite powerful enough (yet) for these types of games to be played. We're still keeping our fingers crossed for a Chromebook to be released that features a dedicated GPU. But until then, there are still some pretty great games that are playable on a Chromebook.
Swipe to scroll horizontally
| Games | Header Cell - Column 1 | Header Cell - Column 2 | Header Cell - Column 3 |
| --- | --- | --- | --- |
| A Short Hike | Dorfromantik | Loop Hero | Stellaris |
| Age of Empires II: Definitive Edition | Enter the Gungeon | Mini Metro | Stormworks: Build and Rescue |
| Age of Mythology: Extended Edition | Escape Simulator | Mirror's Edge | Stumble Guys |
| ASTRONEER | Euro Truck Simulator 2 | Monster Train | Subnautica |
| Baba Is You | Factorio | Muck | SUPERHOT |
| Besiege | Fallout 4 | Northgard | Tabletop Simulator |
| Bloons TD 6 | Farm Together | OCTOPATH TRAVELER | Team Fortress 2 |
| Bloons TD Battles 2 | Fishing Planet | Ori and the Blind Forest: Definitive Edition | Terraria |
| Celeste | Football Manager 2022 | Overcooked! 2 | Tetris Effect: Connected |
| Core Keeper | For The King | Oxygen Not Included | The Battle of Polytopia |
| Cult of the Lamb | Gang Beasts | Papers, Please | The Elder Scrolls V: SSE |
| Cultist Simulator | Geometry Dash | PAYDAY 2 | The Jackbox Party Pack 8 |
| Cuphead | Grim Dawn | Portal 2 | The Witcher 3: Wild Hunt |
| DARK SOULS: REMASTERED | Gunfire Reborn | Prey | Tomb Raider |
| Darkest Dungeon | Hades | Project Zomboid | Totally Accurate Battle Simulator |
| Dead Cells | Half-Life 2 | Return of the Obra Dinn | TUNIC |
| Deus Ex: Human Revolution - Director's Cut | Hearts of Iron IV | RimWorld | Two Point Hospital |
| Dicey Dungeons | Hollow Knight | RISK: Global Domination | Untitled Goose Game |
| Disco Elysium | Human: Fall Flat | Shatter Remastered Deluxe | Unturned |
| Dishonored | Inscryption | Shop Titans | Vampire Survivors |
| Disney Dreamlight Valley | Into the Breach | Sid Meier's Civilization V | Wingspan |
| Divinity: Original Sin 2 | Katamari Damacy REROLL | Slay the Spire | Wolfenstein: The New Order |
| Dome Keeper | Kerbal Space Program | Slime Rancher | World of Tanks Blitz |
| Don't Starve Together | Killer Queen Black | STAR WARS: The Old Republic | Yu-Gi-Oh! Master Duel |
| DOOM | Left 4 Dead 2 | Stardew Valley | Row 24 - Cell 3 |
What issues are still present with Steam on Chromebooks?
It's important to remember that no matter what game you try and download, you might run into some issues. Steam on ChromeOS is still in Beta, as Google continues its work to improve the overall experience. On the bright side, there are some "known issues" that can be remedied with various workarounds.
Swipe to scroll horizontally
Known Issues

| Category | Known Issue | Workaround |
| --- | --- | --- |
| Compatibility | Easy Anti-Cheat and BattlEye do not yet work with Proton on Chrome OS | Row 0 - Cell 2 |
| Row 1 - Cell 0 | Some Proton games have incorrect window placement, including offscreen | Try pressing fullscreen key |
| Performance | First few minutes of gameplay have poor performance for some titles | Row 2 - Cell 2 |
| Row 3 - Cell 0 | "Processing Vulkan shaders" occurs frequently and can take a long time | Enable "Allow background processing of Vulkan shaders" in Steam settings. Will impact battery life. |
| Row 4 - Cell 0 | Some games work with 16GB RAM but not 8GB RAM | Row 4 - Cell 2 |
| Display | External monitors are not supported and have unexpected behavior | Row 5 - Cell 2 |
| Row 6 - Cell 0 | Client UI scaling is not ideal on high DPI displays | Enable #borealis-force-double-scale in chrome://flags |
| Input | Gamepads that are not designated WWCB may not work correctly | Row 7 - Cell 2 |
| Audio | Audio quality in Steam voice chat is poor | Row 8 - Cell 2 |
| Storage | External storage is not yet supported | Row 9 - Cell 2 |
| Power | Device will not sleep when Steam or a game is focused | Row 10 - Cell 2 |
| Row 11 - Cell 0 | Steam and games sometimes freeze when device is asleep | Row 11 - Cell 2 |
As a reminder, if you run into a problem playing a game on Steam, make sure that you file the appropriate feedback so that the team can hopefully implement a fix.
It's an exciting time
In the past few years alone, Chromebooks have expanded far beyond just being "a browser in a laptop." Along with being able to play your favorite Android games, you can now enjoy some of the best cloud gaming services, and if you have a compatible Chromebook, Steam on ChromeOS is now a viable option.
To say that we're excited about the future of Chromebooks would be an understatement. Now, we're just hoping to see the compatibility of Steam on ChromeOS and the list of games grow even further. Maybe, just maybe, we'll end up with a Chromebook with a dedicated NVIDIA or AMD GPU built-in, and won't have to solely rely on Intel's onboard graphics.
Sign up for Black Friday email alerts!
Get the hottest deals available in your inbox plus news, reviews, opinion, analysis and more from the Android Central team.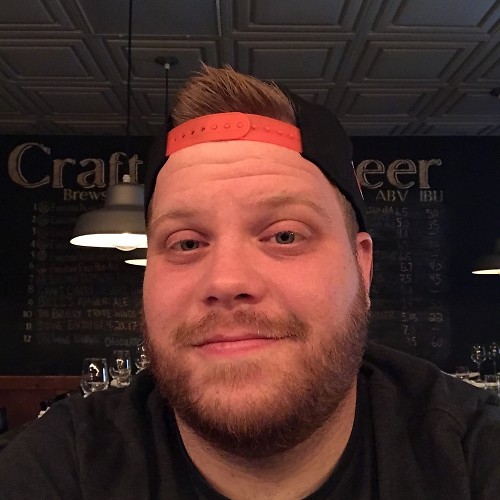 Senior Editor - Chromebooks, tablets, and wearables
Andrew Myrick is a Senior Editor at Android Central. He enjoys everything to do with technology, including tablets, smartphones, and everything in between. Perhaps his favorite past-time is collecting different headphones, even if they all end up in the same drawer.