Best emulators for Chromebook 2023
Enjoy your favorite retro games on a Chromebook.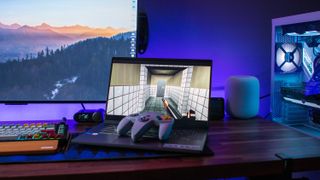 (Image credit: Andrew Myrick / Android Central)
It's a great time to get into the world of emulation, regardless of whether you're trying to play some of your favorite retro games on your Android phones, tablets, or your computer. But did you know that thanks to the power of Linux and the Play Store, you can actually use your Chromebook to emulate games?
For years, the best Chromebooks have not exactly been go-to options for those who want to play games. But as the hardware has continued to improve, so has the trend for supporting the ability to game on ChromeOS. Not only do you have the ability to download the best Android games from the Play Store, but Google has also brought the ability to play Steam games on certain Chromebooks.
1. NES.emu
NES.Emu may look like a rather barebones app after you install it. But that's really the case across many of the best emulators. Unlike many of the other options on this list, you will need to pay a few bucks, but it's well worth the investment. In addition to supporting NES emulation, NES.Emu also supports emulating the Famicom, which is something that you don't really see much of.
If you own a ChromeOS tablet like the Lenovo Duet 3 or HP Chromebook x11, you can configure the on-screen touch controls. But there's also support for many of the best controllers for Chromebooks, including Bluetooth or USB options such as the 8Bitdo SN30 Pro and others.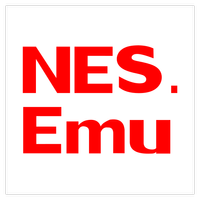 NES.emu
Few things in life are as sweet as being able to play classic NES games. The best way to do so on your Chromebook is by using NES.emu to emulate those ROMs so you can play the original Super Mario Bros. from the comfort of your couch.
Buy from: Google Play Store
2. DraStic DS Emulator
DraStic DS is one of those emulators that has been around for years, and was so good when it was released, that it has just stuck around. This continues to be the case, and thanks to the Play Store, you can download DraStic right to your Chromebook. You might need to tinker around with the different layout and settings options in order to get things looking good. But once you do, you can fire up your favorite DS ROMs and start playing.
Another great benefit of DraStic (and many of the other best emulators) is the ability to save your progress. Essentially, you can create a "Save State" so you can exit the game, and jump right back in when you have more time. DraStic also includes support for various USB and Bluetooth controllers, and there's even an option that allows you to enhance the graphics of the game so it looks better on your Chromebook.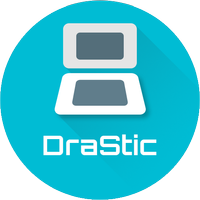 DraStic DS Emulator
The Nintendo DS is one of the most popular handheld devices ever, but you don't need one to play some of the best games. DraStic DS is a tried-and-true emulator that is consistently updated and works on many different devices, including Chromebooks and Chrome OS.
Download from: Google Play Store
3. Dolphin Emulator
As you can tell just from this roundup alone, there are a lot of different ways for you to emulate games from so many different retro consoles. But once you start working your way up into the N64, GameCube, and Wii, the options get a bit scarce. We touch on our pick for the best N64 emulator a bit later, but Dolphin Emulator rounds out the top three overall.
Not only is Dolphin capable of emulating your favorite GameCube and Wii games, but the app is available pretty much everywhere. It's regularly updated across every major platform, and you can either download the version from the Play Store or install it as a Linux app. Just be ready to tinker around with the settings once you get Dolphin installed and figure out what game you want to play first.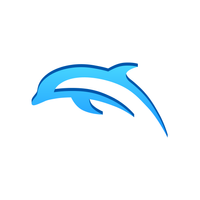 Dolphin Emulator
Dolphin is one of those emulators that has been around forever, is available everywhere, and makes it easy to play your favorite GameCube and Wii games.
Download from: Google Play Store
4. Pizza Boy GBC / GBA
The problem with some older emulators you'll find on the Play Store is that they aren't exactly optimized. You would need to do a lot of manual tweaking to the performance in order to get the best experience possible. But with Pizza Boy GBA and GBC, that's not an issue. These emulators promise 60fps playback, "even on old hardware", and they have become two mainstays on our devices for Game Boy emulation.
Some of the other features that you'll find include support for save and restore states, complete customization of the layout and interface, and controller support. But Pizza Boy takes it a step further with its "shaders" support so you can make those classic games look even better if you have the proper shader files.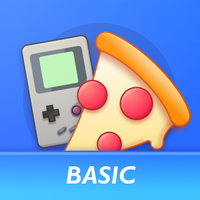 Pizza Boy GBC
Not only will you be able to quickly and easily enjoy some of the best GameBoy games with Pizza Boy. But the developers also promise the best performance, guaranteeing 60fps playback, regardless of how powerful your Chromebook is.
Download from: Google Play Store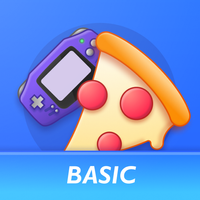 Pizza Boy GBA
Pizza Boy GBA offers essentially the same experience as its GBC counterpart. But you'll instead be able to enjoy those GameBoy Advance games at 60fps, while also having plenty of customization options.
Download from: Google Play Store
5. M64Plus FZ / FZ Pro
The Nintendo 64 used to be one of the most difficult consoles to emulate. Then, M64Plus FZ came onto the scene and changed everything forever. This emulator is one of the best in the business, and there are actually two different versions available. The standard version includes pretty much all of the same features, but if you opt for M64Plus FZ Pro, you'll also be able to use the netplay server for multiplayer games.
It's important to note that you won't be able to play all of your N64 ROMs, as some of them are just too complex and will not run properly. But the app is constantly being updated with new features and support for more games, so if you run into hiccups, you may not have to wait for long.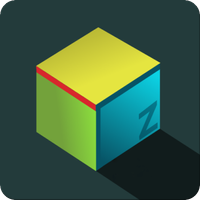 M64Plus FZ Emulator
For years, the N64 was considered one of the most difficult consoles to emulate. Then, M64Plus FZ burst onto the scene and has become a staple in the emulation community, and for good reason. The app is easy to use and provides all the tools you need to travel back in time.
Download from: Google Play Store
6. PPSSPP
If you're looking for the best open-source PSP emulator, look no further than PPSSPP. In addition to being able to play many of the best PSP games of all time, PPSSPP offers upscaling so you can enjoy those classic games in HD resolution. You likely won't be able to reach 4K resolutions, but games will still look much better than if you tried to use older emulators that aren't still supported.
PPSSPP is also unique as it offers the ability to transfer your save states directly from your PSP, so you can pick up right where you left off. As expected, this emulator offers the ability to customize the on-screen controls, along with supporting many of the best USB and Bluetooth controllers. Or, you can just use your Chromebook's mouse and keyboard so you won't need to worry about pairing a controller and remapping the buttons.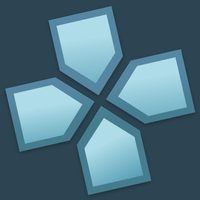 PPSSPP - PSP emulator
There seems to be a renewed interest in the PSP, but you don't have to pay scalper prices for the original console. Instead, you can just fire up PPSSPP on your Chromebook, load up your favorite ROMs, and start playing. You can even pick right up where you left off, provided that you still have the saved files.
Download from: Google Play Store
7. Eclipse
What if you have a Chromebook that's locked down by your school or company and doesn't let you install anything? How are you supposed to keep yourself occupied on your next trip? Well, Eclipse is here to save the day as it's arguably the best emulator for Chromebooks that works right in your browser.
That's right. You don't need to install anything to get Eclipse up and running. Just head over to the website, get everything set up the way you want, and then load up your ROM file(s). Eclipse supports the NES, SNES, GameBoy, GameBoy Color, GameBoy Advance, Sega Master System, and Game Gear. Oh, and the best part is that this also works in Chrome on the best Android phones and tablets.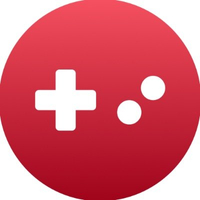 Eclipse
If you want to play your favorite retro games but can't (or don't want to) install another app, you're in luck. Eclipse is a browser-based emulator with support for some of the best retro consoles.
8. RetroArch
There are quite a few emulators available on the Play Store, and can even be downloaded and installed as a Linux app on Chromebooks. But if there's one emulator that you might recognize, it would probably be RetroArch. This is one of the most reliable options out there and offers an all-in-one approach. RetroArch relies on different "cores" that provide the emulation for the various ROMs and games that you are trying to play.
While there is an app that you can download from the Play Store onto your Chromebook, RetroArch has another trick up its sleeve. There's a new web client available that allows you to switch between different emulators so you can play them right from the Chrome browser. It's just another great example of the fact that RetroArch is still actively developed and will be one of the best emulators for years to come.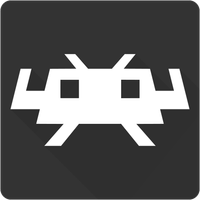 RetroArch
Much like DraStic DS, RetroArch has been an emulation staple for years. The interface might look a bit out of date, but it still works perfectly fine. Just pick your emulator, load up a game, and get to playing.
Download from: Google Play Store
9. AetherSX2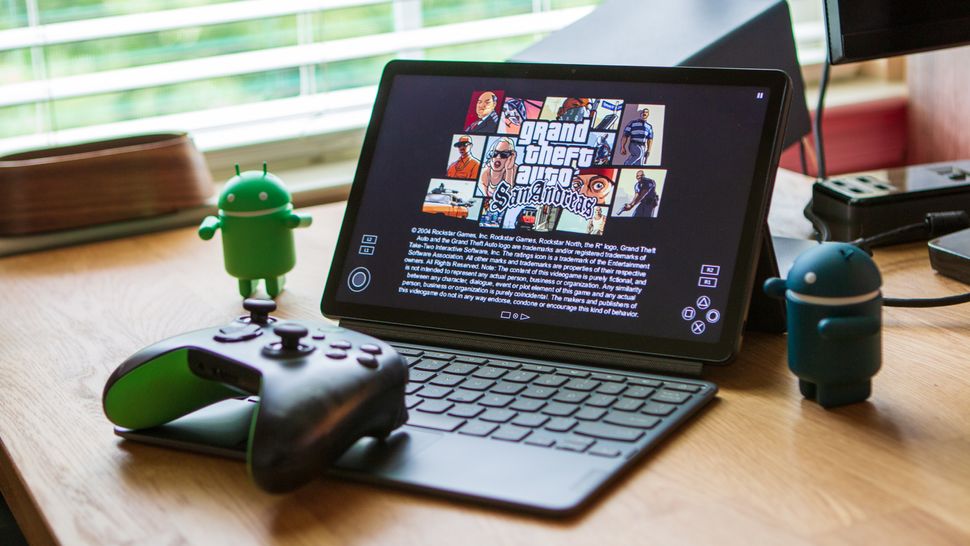 Speaking of complex consoles to emulate, the PS2 has been the most frustrating console to find a good emulator for. Late in 2021, AetherSX2 burst onto the scene offering users an experience that frankly, we thought would never actually arrive. Part of the reason why PS2 emulation is so difficult is that the games and platform itself are far more powerful and complex than gamers and developers might have expected.
Unfortunately, there's a pretty good reason why AetherSX2 isn't higher up on this list. This is due to the fact that AetherSX2 is no longer being actively developed following regular "complaints, demands, and death threats" since it was released. However, in an act of goodwill, you can currently still download the last official release of this PS2 emulator from the AetherSX2 archive.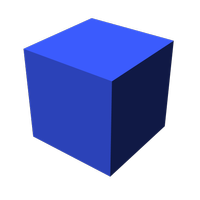 AetherSX2
The emulation community has long been in need of a good and reliable PS2 emulator. AetherSX2 is the newest addition to the club, and it continues to impress, provided that your Chromebook has enough power.
Download from: AetherSX2 Archive
Play your favorite classic games on your Chromebook
Why you can trust Android Central Our expert reviewers spend hours testing and comparing products and services so you can choose the best for you. Find out more about how we test.
For many of us, playing games on the NES is a fond memory, and likely helped jumpstart your love for gaming. This is partially why NES.emu is at the top of the list as you can play pretty much all of your favorite classic games on the platform, right from your Chromebook.
It's no secret that some of the best games we've ever seen were released on the Nintendo DS and 3DS. DraStic DS continues to largely be considered the best emulator for those games and works flawlessly on many of the best Chromebooks.
Rounding out our top three picks of best emulators for Chromebooks is a one-size-fits-all approach with Dolphin. Instead of focusing on just a single platform or console, Lemuroid makes it so that you can emulate games from many of the best consoles that have been released over the years.
Sign up for Black Friday email alerts!
Get the hottest deals available in your inbox plus news, reviews, opinion, analysis and more from the Android Central team.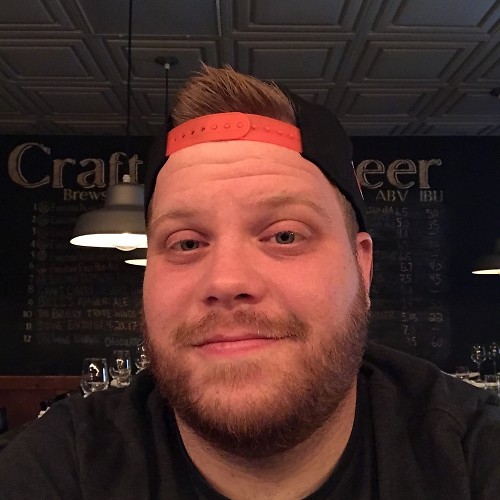 Senior Editor - Chromebooks, tablets, and wearables
Andrew Myrick is a Senior Editor at Android Central. He enjoys everything to do with technology, including tablets, smartphones, and everything in between. Perhaps his favorite past-time is collecting different headphones, even if they all end up in the same drawer.