Best 5G phones 2023
Get excellent 5G coverage with an excellent smartphone.
Quick Menu
1. At a glance
2. Best overall
3. Best premium pick
4. Best value
5. Best mid-range option
6. Best alternative
7. Best on a budget
Access to 5G has grown exponentially over the last few years, which means there are more 5G-compatible phones than ever before.
If you want to make the most of your phone plan and network, there's no better way than investing in one of the device's below. In addition to 5G compatibility, every phone on this list comes packed with great performance, battery life, and the Android Central seal of approval.
The Google Pixel 8 Pro earned the top spot for its expert blend of 5G support and some of the most advanced hardware on the market, but it's far from the only option with considering. No matter which phone you choose, you can rest assured you'll be enjoying excellent 5G coverage in no time.
At a glance
Best overall
Best overall
Reasons to buy
+
Truly incredible camera software
+
Tensor G3 chipset
+
7 years of OS, security, and Feature Drops
+
Solid battery life
+
Built-in temperature sensor
Reasons to avoid
-
Tensor processor still isn't great for gaming
-
No USB-C display output support
We called the Google Pixel 8 Pro the best Android phone that money can buy in 2023, and it's not hard to see why. For several years now, Google has produced flagship phones that expertly balance premium specs and cutting-edge features with good old-fashioned bang for the buck, and the Pixel 8 Pro is no exception.
The phone ships with Google's very own Tensor G3 chipset, an ultra-efficient processor that handily powers the Pro's AI-powered camera features and supports both sub-6 and mmWave. This phone also works with Wi-Fi 6E so it can make the most of modern 6GHz-enabled routers. If you're looking for a phone that will work great on just about any carrier's 5G network, the Pixel 8 Pro is a great place to start.
It's also worth noting that the aforementioned camera software found on the Pixel 8 Pro is just about the best we've ever used, with features like Photo Unblur and four modes of video stabilization along with new features like Best Take, Magic Editor, and even Audio Magic Eraser for videos. As we note in our Pixel 8 Pro review, the phone also boasts a stunning 1-120Hz AMOLED display, excellent battery life with wireless charging capabilities, and the bloat-free power of Android 14.
Best premium pick
Best premium pick
Reasons to buy
+
Latest hardware and cameras
+
Gorgeous 6.8-inch AMOLED 120Hz display
+
Integrated S Pen stylus
+
Long software support
Reasons to avoid
-
Expensive
-
Might be too big for some people
When Samsung's S23 series launched earlier this year, we made note of the fact that the three phones weren't a dramatic departure from their predecessors in the S22 lineup. Rather than transformation, Samsung focused on refinement, and that's a good thing. With that being said, the super-powered Galaxy S23 Ultra definitely saw the most upgrades, with some incredible new software, camera features, and more.
The Samsung Galaxy S23 Ultra pairs the super-efficient Qualcomm Snapdragon 8 Gen 2 processor with a large 5,000mAh battery to deliver outstanding performance, whether you're gaming, streaming, or surfing the web. You still get the vibrant 6.8-inch AMOLED display with integrated stylus, plus a new camera system with 200MP resolution.
As we note in our Samsung Galaxy S23 Ultra review, the phone is also set to receive updates to Android 17 and security upgrades to 2028, so you could keep using this phone for many years to come. Typically retailing for around $1,200, the S23 Ultra is far from cheap, but if you want the most powerful 5G phone that money can buy, this might be it.
Best value
Best value
Reasons to buy
+
Great value for a flagship
+
Excellent camera tech
+
Same chip as the Pixel 8 Pro
+
Wireless charging
+
Stunning design
Reasons to avoid
-
More expensive than the Pixel 7
-
Doesn't come with a charger in the box
-
No manual mode or Night Side video
While the Pixel 8 Pro gets most of the attention, the phone's little sibling, the Google Pixel 8 is an excellent choice if you want Pixel power at a lower price. This phone supports low-band and mid-band 5G when purchased unlocked or from T-Mobile or AT&T. If you buy it through Verizon, it will also come with mmWave support. Still, for the majority of people, sub-6 5G makes the most sense with the greatest coverage and more than enough speed for just about anything you need to do on your phone.
Just like the Pro, the Pixel 8 comes with Google's Tensor G3 processor, delivering great performance and efficiency. The 60-120Hz OLED display is smooth, responsive, and nice to look at, while the phone's 6.2-inch frame fits comfortably in the hand. You also get a bunch of the same great camera features found in the Pro, such as Photo Unblur and Night Sight.
With 24+-hour battery life that extends to up to 72 hours with Extreme Battery Saver mode, we found that it should easily last a full day on a single charge. The phone ships with Android 14 and supports 7 years of OS, security, and Feature Drop updates, so the Pixel 8 may just be your go-to 5G phone for a good long while.
Best midrange option
Best mid-range option
Reasons to buy
+
Large 5,000mAh battery
+
Vibrant AMOLED 120Hz display
+
Great price
+
Flagship-level camera features
Reasons to avoid
-
Not a huge upgrade over Galaxy A53
-
May not beat the upcoming Pixel 7a
The most recent release from Samsung's affordable A series, the Galaxy A54 5G is setting the benchmark for what mid-range devices should look like in 2023. The phone retails for just $449, and yet you're getting a ton of thoughtful specs that wouldn't feel out of place in a modern flagship.
I'm talking about a vibrant 6.4-inch AMOLED display with a smooth-as-butter 120Hz refresh rate, alongside a triple-camera array with a 50MP primary lens, 32MP selfie shooter, and a lot of the same AI-powered features found in the more-expensive S23 series. The A54 is powered by the ultra-efficient octa-core Exynos 1380 processor, and the large 5,000mAh battery should easily clear a full day of use without needing to recharge.
The phone just hit store shelves in early April, so we haven't seen too many Samsung Galaxy A54 deals just yet, but stay tuned. If the price history of the A53 is any indication, this mid-range Android phone will start seeing a ton of price drops and trade-in discounts soon.
Best alternative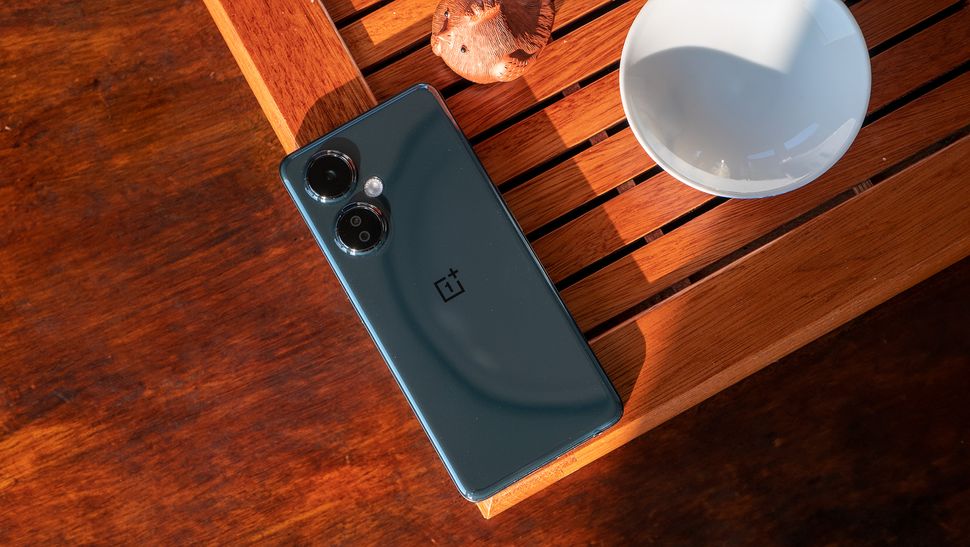 Best alternative
Reasons to buy
+
Beautiful 120Hz display
+
Affordable low price
+
Headphone jack included
+
MicroSD expansion enabled
Reasons to avoid
-
Camera isn't amazing
-
Only one major OS update planned
The OnePlus Nord N30 5G is one of the easiest cheap phones to recommend, thanks to its low price, which makes its snappy performance all the more impressive. Our OnePlus Nord N30 5G review left us impressed with just how much power OnePlus was able to pack into this device with a Snapdragon 695 CPU, an 120Hz display, and a large 5,000mAh battery for under $300.
The features don't stop there, as you get impressively smooth and lag-free performance, even when you're playing graphics-intensive games. This is primarily thanks to the inclusion of OxygenOS 13.1, which contains all the software features that users have come to love in their OnePlus phones. The N30 also comes with a boost in charging speed; we found that even just 20 minutes of charging will get you close to 100%.
With this phone's price, a lot of people will be able to afford it unlocked, meaning they'll be able to take it with them to most carriers so they can further save money with the best prepaid carriers instead of relying on bill credits to afford a phone. It's also worth noting that this phone looks more premium than other cheap phones, so the only thing that feels cheap is the price.
Best on a budget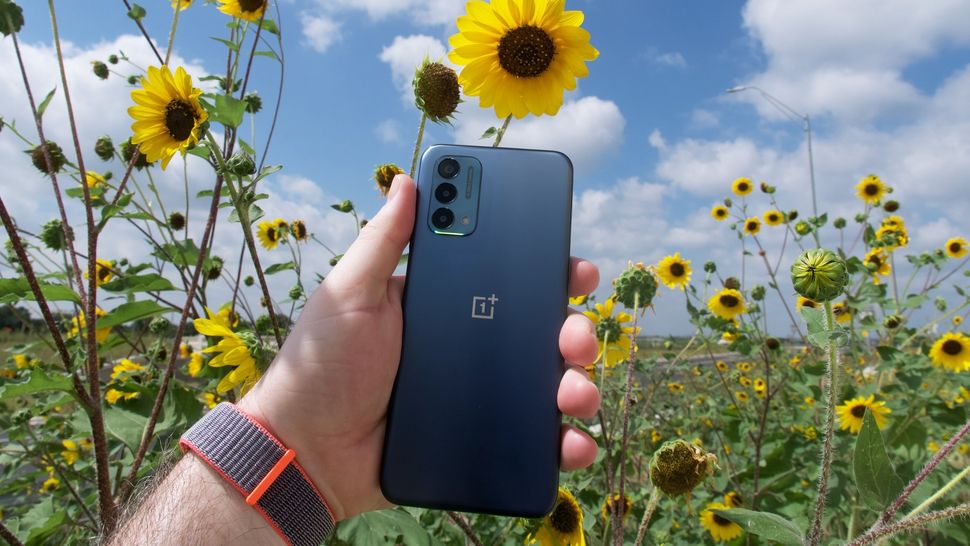 Best on a budget
Reasons to buy
+
90Hz refresh rate is buttery smooth
+
Solid performance
+
Large 5,000mAh battery
+
Excellent price
Reasons to avoid
-
No C-band or mmWave support
The OnePlus Nord N200 is the cheapest phone on this list but it still has a strong set of features. It supports low-band and mid-band 5G, though it lacks c-band support so this phone won't be a great fit for Verizon or AT&T. On T-Mobile, you'll get access to the majority of the network including fast mid-band 5G. If you were looking for a cheap 5G phone to try out with a T-Mobile-base carrier like Mint Mobile, this is a solid choice. It also looks nice with an attractive blue back.
The Snapdragon 480 powering this phone can keep up with most Android apps with ease and the 5,000mAh battery means it can easily last the entire day. The display is solid with a 90Hz refresh rate at 6.49 inches and Gorilla Glass 3. This phone comes with 64GB of storage but it's expandable with a microSD card. Around the back, you've got a 13MP main camera capable of solid daylight photos and a 2MP macro camera for closeups.
The Nord N200 ships with Android 11 with OnePlus promising an update to Android 12 at some point in the future. While this will be the only planned update, it's on par with most other phones in this price range.
The best 5G phones aren't just for enthusiasts anymore
Why you can trust Android Central Our expert reviewers spend hours testing and comparing products and services so you can choose the best for you. Find out more about how we test.
5G coverage is growing, but it isn't yet to the point where we can unequivocally say that you have to get a 5G phone. At the same time, most phones launching these days now have 5G as a staple feature. Whether you can take advantage of 5G speeds today or need to wait a little longer, ensuring it's in your next smartphone is a good way to ensure you're prepared for the latest generation of wireless connectivity.
If you want the best network speeds and you can afford the $1,000 price tag, the Samsung Galaxy S23 Ultra is a clear winner, thanks to its impressive hardware design and support for 5G on every carrier. Samsung's commitment to software updates also helps buyers feel confident that they'll be able to use this phone for years to come, not to mention, sell it at a higher price.
The Pixel 8 and Pixel 8 Pro are also excellent options and to some people, the version of Android included straight from Google will be worth any of the top-end specs given up compared to the S23 Ultra. Not only that but the base Pixel is one of the most powerful phones you can get under $700.
Be an expert in 5 minutes
Get the latest news from Android Central, your trusted companion in the world of Android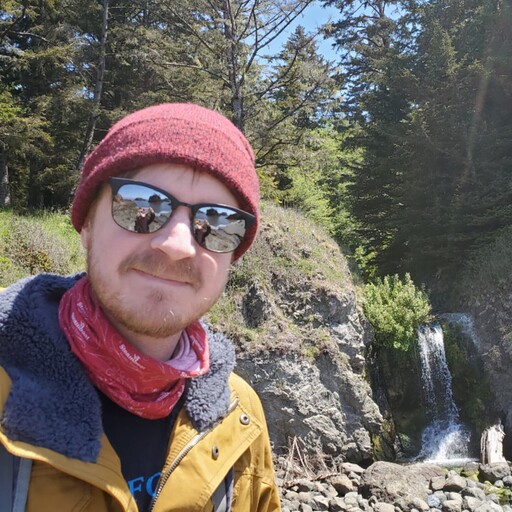 After almost a decade of working in the e-commerce space, Patrick Farmer (he/him) began his career at Android Central as a Deals and Commerce Writer before moving into a new role as AC's eCommerce Editor in 2023. When he's not hunting down the best deals and offering shopping advice for our readers, you'll often find him listening to music, camping out at a brewery, or treating his cat like a human child.